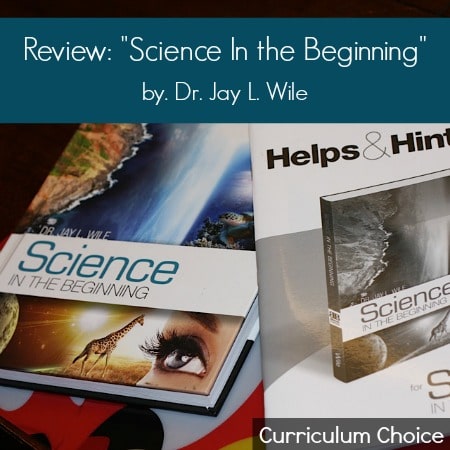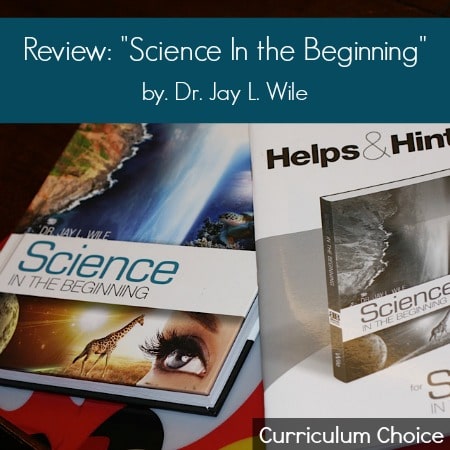 Science is one subject that I was NOT excited to teach. It was not my strong subject in school and the thought of trying to do experiments at home (much less getting them to actually work!) had me very nervous. Knowing that this was the case, I began desperately searching for a science curriculum or resource that would be appropriate for a young elementary student and, if at all possible, written from a Christian perspective.
I had a very difficult time finding something that would work, or that I thought I could make work, to meet all of these criteria. I also had to take into consideration that if I did find a textbook that would work, I would need to make adjustments for a kinesthetic learner. This would mean more research and planning to create lessons that would work best for my son.
But all of that stress changed when I heard about the new elementary science curriculum recently released from Dr. Jay L. Wile, Science In The Beginning. I cannot tell you how excited I was to check it out!
Science In The Beginning checked off every item on my science curriculum wish list!
1. Specifically designed for Elementary Level science
2. Written from a Christian Perspective
3. Lots of HANDS ON activities
Just the opening introduction from Dr. Wile about the curriculum design and how to implement it had me cheering!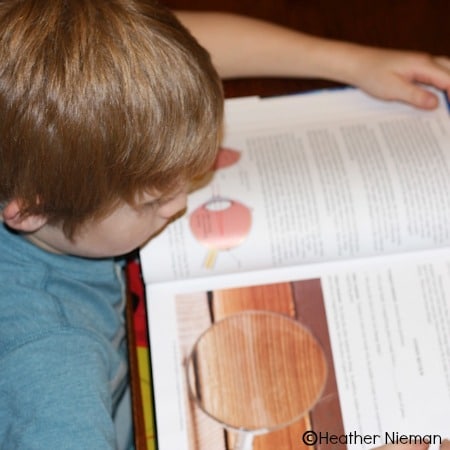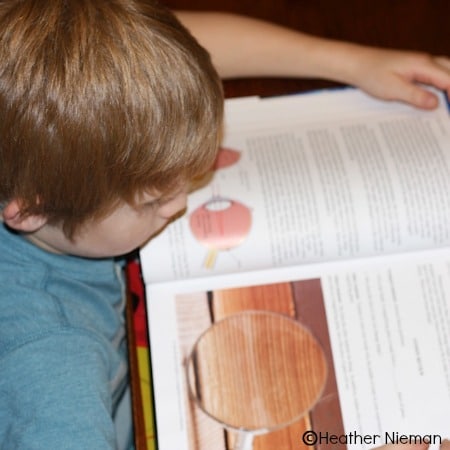 The curriculum is intended for any elementary student from kindergarten to 6th grade and could easily be used to teach multiple children in different grades at the same time, adjusting the review questions and activities as you feel works best for your students.
Science In The Beginning, as you may have guessed from the title, uses Genesis and the 7 days of creation as it's foundation. Dr. Wile has created 15 lessons for each of the 6 creative days (90 lessons total). You can do a lesson every other day, or spread it out even more – it is extremely flexible and I LOVE that!
The first lesson can be very important in setting a tone for the year, so I love that Dr. Wile chose to kick off the first lesson of Science In The Beginning with an activity and scripture. It got Billy excited for that first lesson and has made science our new most requested subject – and honestly, it has made me excited to teach it!
The lessons are perfectly timed for a young learner with some reading, an activity/experiment and review. There is also a notebooking exercise for older elementary students to help them learn and review that day's material.
The hands-on activities and experiments have been so much fun and have been an excellent way to bring that days lesson to life.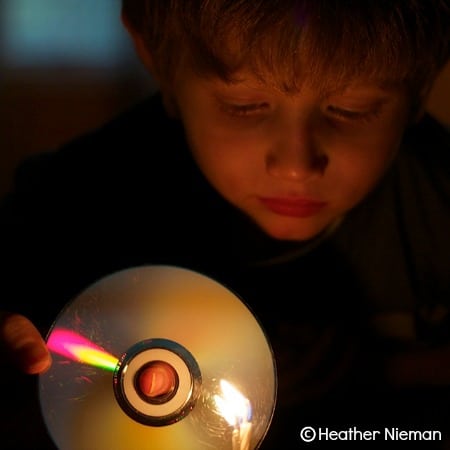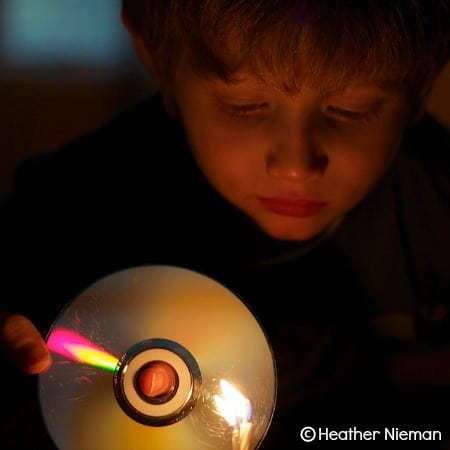 In addition to Science In The Beginning Dr. Wile has created a Helps & Hints book with additional suggestions as you prepare and review each lesson with your students. While Dr. Wile does not feel that tests are very important in early elementary years, he knows that some parents choose this method as a means of assessment, therefore, he has included two review tests for each of the creative days.
If you have been searching for the perfect science curriculum for your elementary aged student, like I was, look no further! Grab Science In The Beginning and get ready for an awesome school year!
Science In The Beginning is currently available for Just $34.50 ($39.00 for both Science In The Beginning and the Helpful Hints book) from Berean Builders.
~written by Heather, Homeschooling on Faith and Coffee