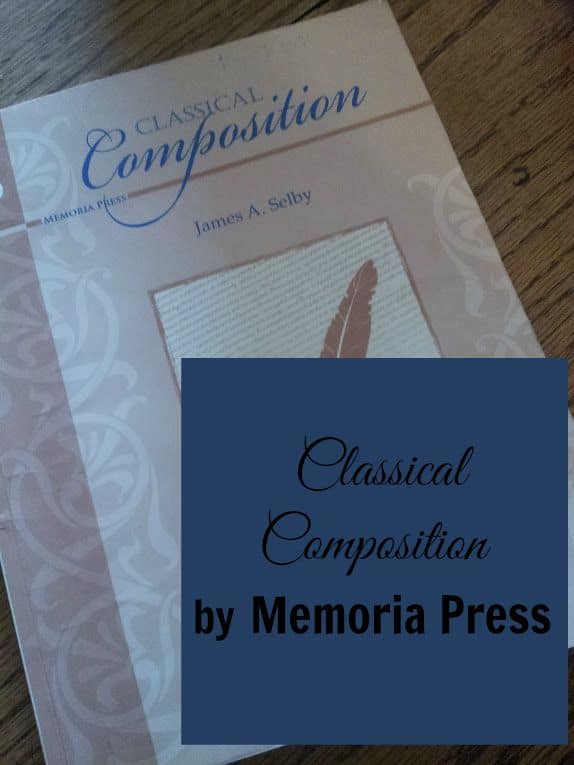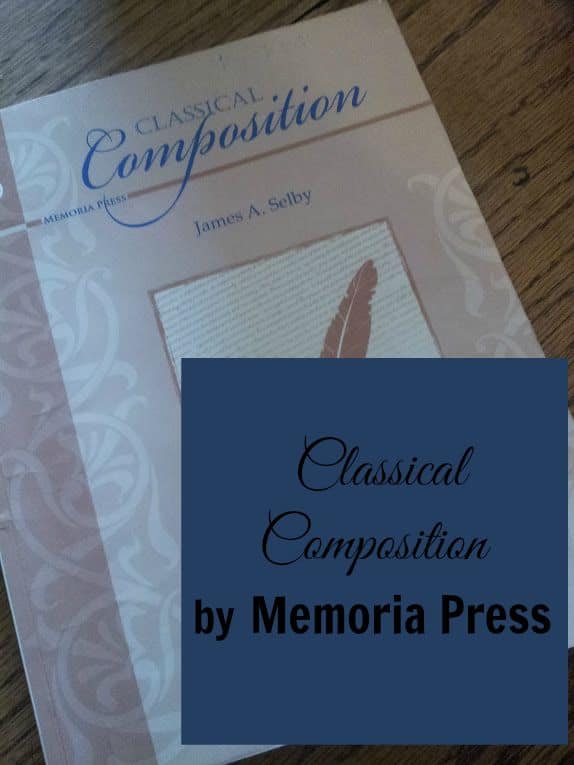 Over the years I have used several writing curricula including Writing Strands, Writing and Institute for Excellence in Writing (IEW). Last year our Co-op switched from IEW (which is a great program also) to Classical Composition by Memoria Press. I will still introduce writing to our younger students  using IEW but we will move them into Classical Composition as they enter the 4th grade.
What is included:
Teachers Manual
Student Manual
Teaching DVD (optional)
I purchased all three items and I am glad that I did. The Teacher's Manual contains the answers to the student manual as well as helpful instructions and a grading rubric. The Teaching DVD was very helpful for me because I could watch Memoria Press' teacher teach the material. I feel like I really gained a good understanding of how this material was to be presented. I did show it to my class several times but in the end we decided he simply moved slower then we did and it was better for me to just teach the material at our pace.
Using the Curriculum:
Please keep in mind I teach this curriculum in our co-op so you may want/need to modify how you chose to use it.
Classical Composition is basically broken into five parts: The Story, Plot Components, Two Variations, Outline, Two Paraphrase.

We would read the story at co-op and discuss unfamiliar vocabulary as a class. We would do 1 variation and the outline.
The kiddos would do the two variation, and the two paraphrases at home.
At the next co-op several children present their paraphrases to the class.
When you first start doing this curriculum you will need to walk the children through the first several lessons. But after about three or four chapters they should be able to complete most of the work independently.
This program really allowed my children to grow as writers. They were willingly even joyfully writing 2-3 page typewritten essays. We were able to complete an essay every two weeks consistently without a great deal of tooth pulling. The first two books "seem" easy but they are really strengthening your students writing skills for the much more involved 3rd book and beyond. Not very many people seem to know about this writing program but it is definitely worth taking your time to find and review carefully to see if it is a good fit for your family.
Classical Composition the Fable Stage is widely available and should be easy to find. I found the most economical new copy at Rainbow Resources.
~ Written by Kyle McVay the Blogger at Aspired Living. Lives in Texas with her husband 5 children, 1 dog, 1 cat and about 10 chickens. You can find her sipping coffee and looking for bargains!