As homeschoolers it's sometimes difficult to meet the needs of different aged children.  True, we don't have to manage a classroom full of 30 children.  But most classroom teachers aren't juggling multiple grade levels and a toddler and baby.  Even with our best efforts, it can sometimes feel like no one is getting what they need.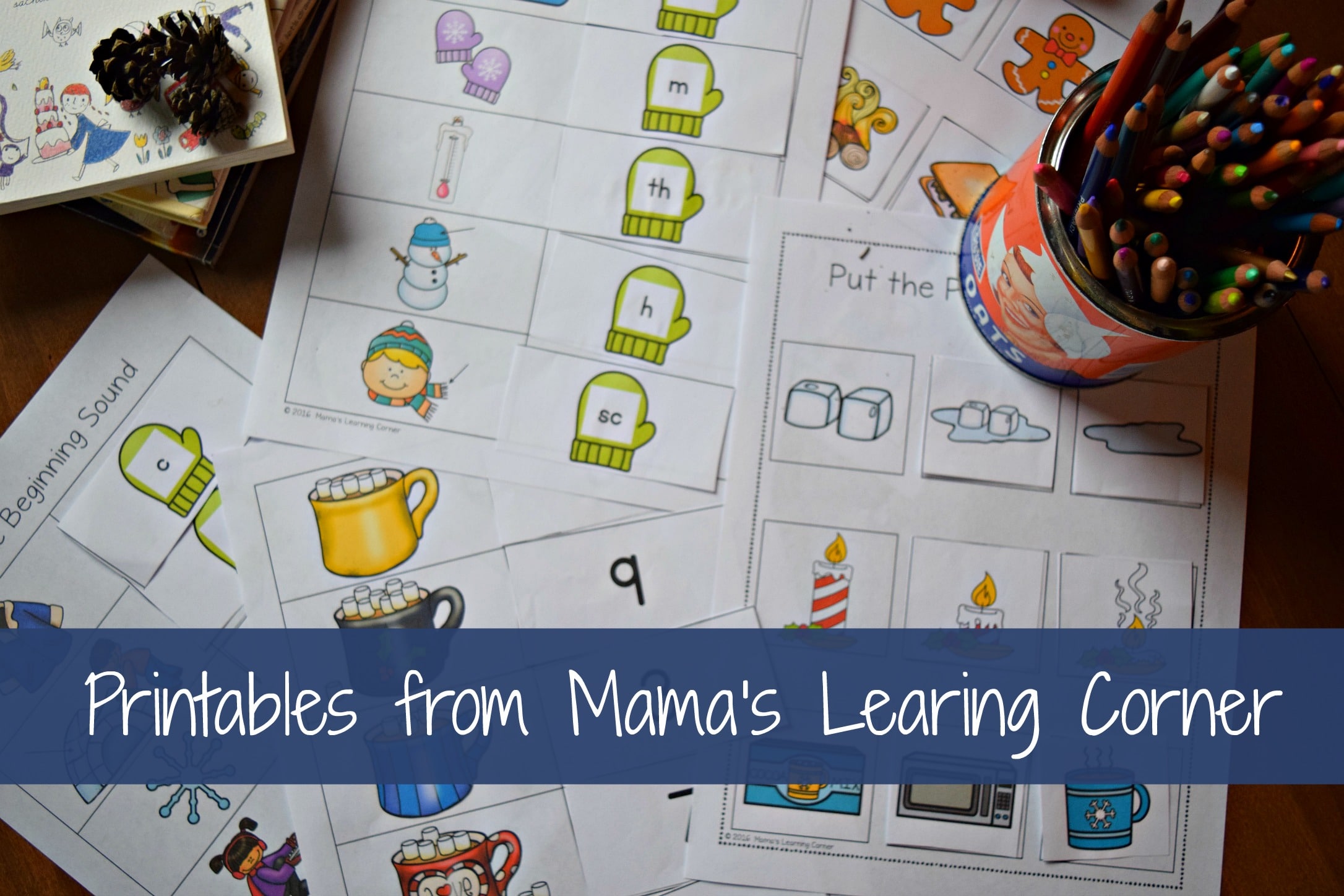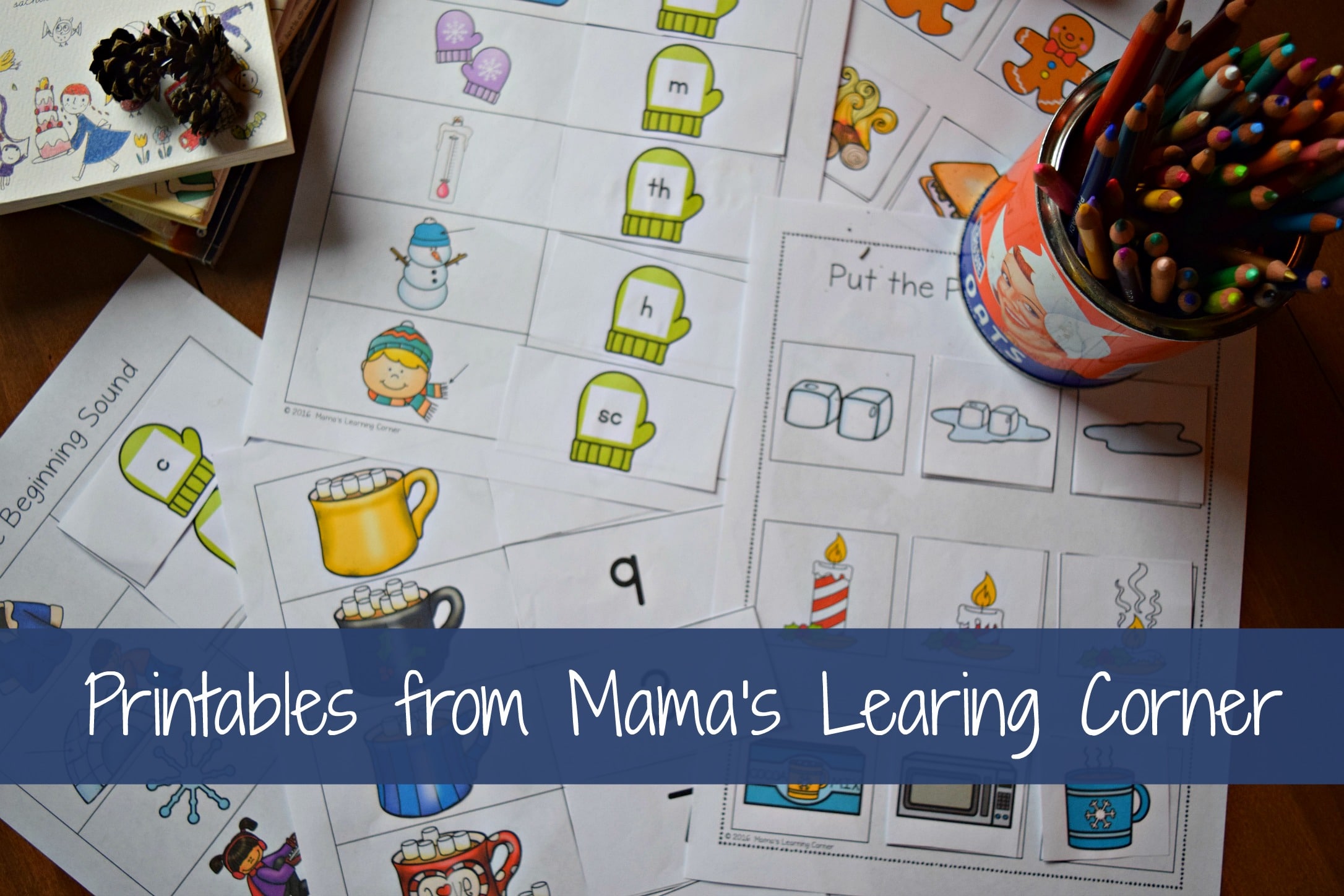 Easy Changes that Bring Peace
At our house we have a 4th grader, a 2nd grader, and a preschooler.  We recently hit upon two easy changes that have made our days flow much more smoothly.  The first is to let the preschooler work on the Kindle Fire during school time.  We've got it loaded with our favorite educational apps.  He plays the games with headphones, so he's quiet and in one place for 30 minutes.  My 4th grader uses this quiet time for focused math work, and I do reading practice with the 2nd grader.
When his half hour is up, the 2nd grader has usually completed all of his independent work, but the 4th grader isn't quite done yet.  So, we've started having the preschooler work on Winter File Folder Games from Mama's Learning Corner.  These printables are great!  The colorful graphics are so cozy and perfect for this time of year.  There are snowmen and mugs of cocoa and even s'mores!  These worksheets cover preschool/kinder skills like counting, beginning sounds, and ordering.
Working Together
My preschooler would not be able to complete the worksheets on his own, and I didn't really have the space in our homeschooling day to work with him one on one.  But the 2nd grader did!  I've printed out the worksheets and done the minimal prep work, and they can sit together and work on a page each day.  The 2nd grader gets to show off his reading skills, and the preschooler loves learning with his big brother as his teacher.  It's given the 2nd grader good work that he can feel proud accomplishing, and it's deepened their relationship.  The preschooler has started calling the 2nd grader "my genius brother!"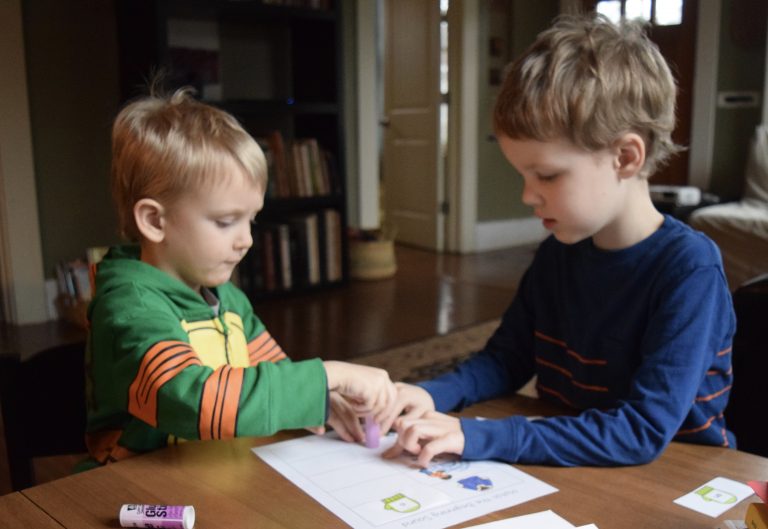 Mama's Learning Corner is our go-to place for finding early years printables.  The worksheets are gentle introductions to the world of formal learning.  Every day we use the almanac and calendar pages as a part of our Morning Time routine.  I love getting the weekly newsletter too.  Lauren often has free subscriber goodies that are themed for upcoming celebrations like Presidents Day. Her work helps me to be prepared!
Giveaway and Discount Code
You can enter to win your own copy of Winter File Folder Games below and if you enter the discount code CHOICE you can purchase either Winter File Folder Games or Kindergarten Reading and Phonics for just $4.  This code is good through February 28th!  You won't be disappointed in the versatility and quality of these printables.  They are a perfect fit for our youngest students!
a Rafflecopter giveaway

Save
Save
Save