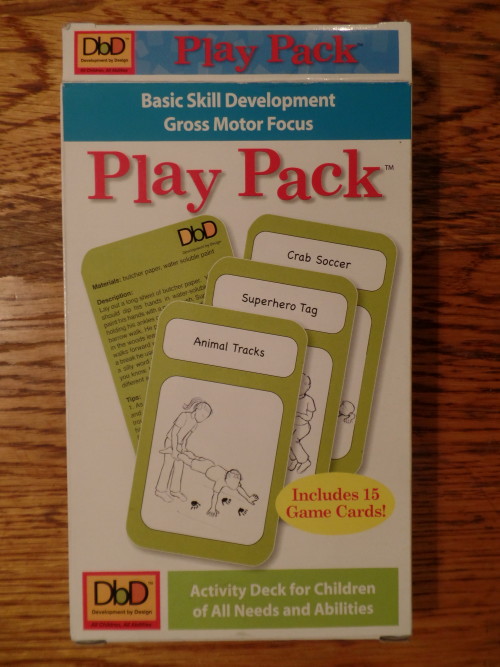 During this time of year, with rainy or windy weather outside, we were always looking for fun, indoor play activities to do. My daughter so wanted to play outside but often that was just not possible. With her regular homeschool PE classes on break during the holidays, she was also missing out on her regular exercise. And sometimes, climbing the walls!
One year I found just the resource to help, from Play Pack….It gave my daughter fun, playful exercise activities that she could do inside.  It was called Play Pack – Gross Motor Focus.
Play Pack offers 15 game cards, which include creative exercise activities that can easily be done at home.  And all of these activities help to develop your child's large muscle strength and coordination, which in turn, can help with handwriting. How about that!
Play Pack – Gross Motor Focus  includes 15 skill based game cards, and 6 information cards and how tos.  They were written by an occupational therapist and are geared for ages 3 to 12-year-olds.  The directions are easy to follow, and tips for each activity are included as well.
Play Pack – Gross Motor Focus includes the following games…
Puzzle Obstacle Course
Monkey Business
Snake Jump
Kangaroo Collection
Find and Blow
Crab Soccer
Fishing From a Boat
Beanbag Basket
Squirt Bottle Tag
and 6 more.
Each one is a creative playful new take on indoor play activities.  My daughter loved to play a new game of tag, included in Play Pack, when the neighbor kids came over…..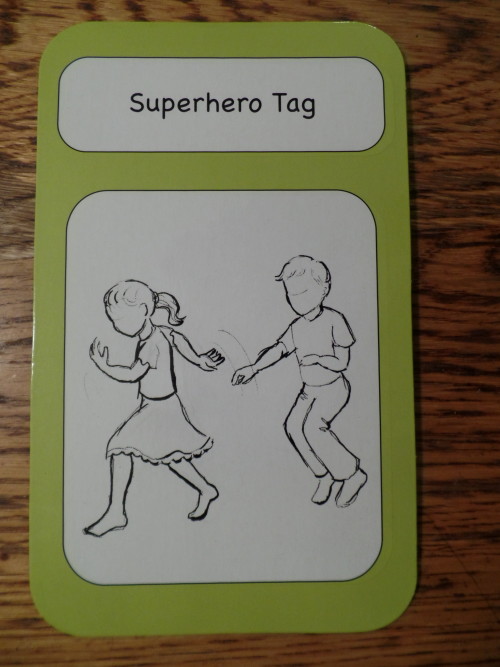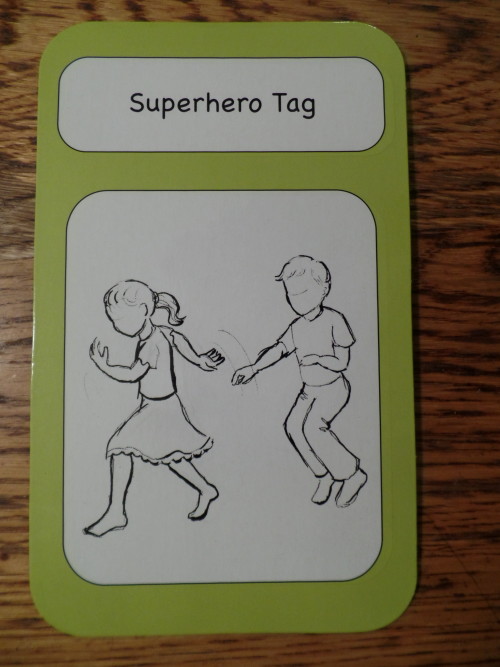 "Give each child a superhero skill."  One child could be a hopping hero, another could be a hopping hero, or a spinning girl.  Play tag!
I love this idea for practicing balance…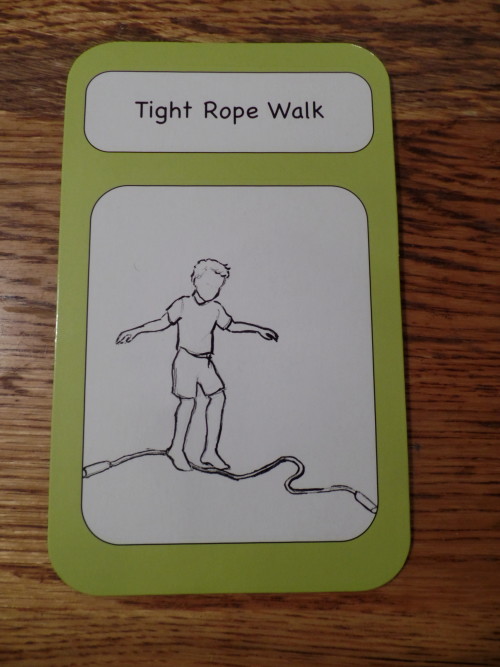 Just lay a rope on the floor in a winding path. Have your child walk barefoot, then try marching on the rope, walking slowly on it or even walking it with their eyes closed.
There are also activities for building up the core muscles and shoulder muscles, which can really help your kids with their handwriting!  And there are 13 more play pack card activities for your kids to try.
If you are looking for some new active and fun play ideas for those rainy days, my family recommends Play Pack – Gross Motor Focus.  For more information, please go to http://www.harrisonandcompany.com/basic-skill-developmentgross-motor-focus-play-pack-1.
Betsy blogs at BJ's Homeschool about high school and college and all the fun of homeschooling the early years too.  As a veteran homeschooler and the mom of a college student and homeschool grad, Betsy also offers free help to homeschool families,   She is the author of Homeschooling High School with College in Mind.