American History is a staple component throughout the homeschooling years. From our founding fathers to the election process, with wars and reformations, the history of America has shaped the country as we know it today. Many say that history is important so that we don't repeat the mistakes of our fathers, and their fathers before them. Studying American History allows us a window into the life and times of those they came before us, and a chance to learn about methods that may have succeeded or failed. Here are our favorite homeschool American history resources.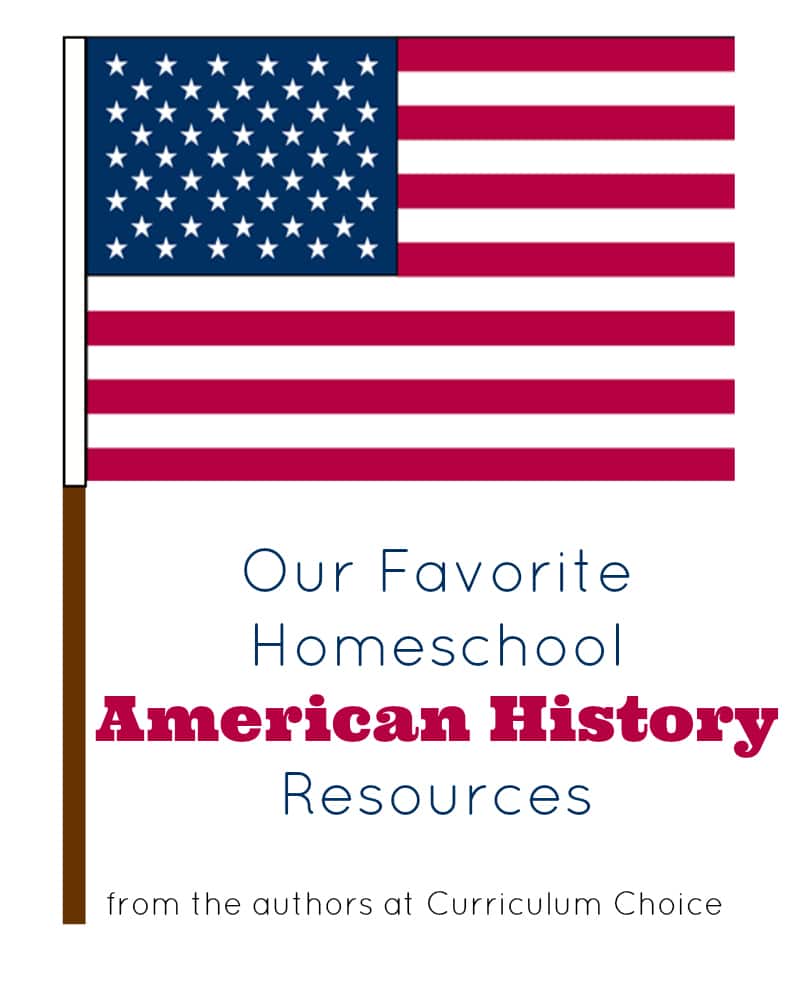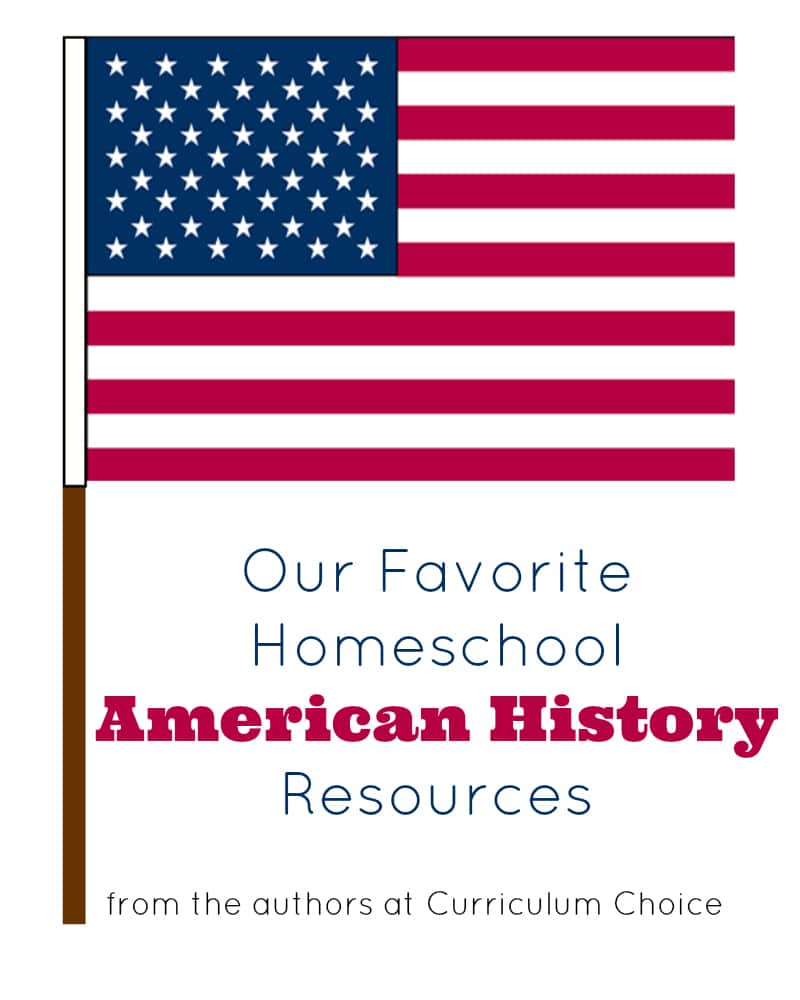 How you study American History may look very different from the homeschool next to you.
Here are a few ways in which you might study American History:
Hands-On American History – In this manner you might create lap books, resurrect models, or cook period relevant foods.
Historical Fiction – Reading about history through historical fiction is a great way to bring history alive. Historical fiction brings you into the heart of the history with a story and characters that make it more real, and relevant.
Text – This would entail using American History textbooks that contain such things as review questions, quizzes, document reproductions, artist and real photo documentation and more.
Video – From dramatizations to documentary there are a host of videos to choose from. We often use these to supplement what we are learning.
Combination – Maybe you use a combination of the above methods. You might read about a period of time or person via text, then add in a historical fiction book and watch a movie all pertaining to the same topic.
Our Favorite Homeschool American History Resources From The Curriculum Choice Archives
At The Curriculum Choice we have shared many reviews of our favorite homeschool American history resources. Be sure to browse the tabs above to find curriculum reviews for American History.
You might also enjoy these that we've selected from our archives:
Our Favorite Homeschool American History Resources From Curriculum Choice Authors
The Curriculum Choice authors have active blogs where they regularly offer ideas and experiences about their homeschool adventures. Below are their favorite American history resources.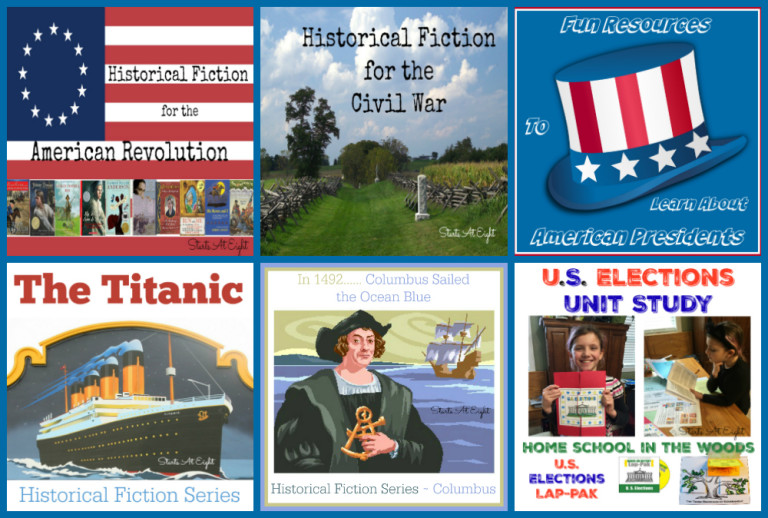 Heidi from Start At Eight
It is no secret that Historical Fiction is a favorite subject of mine. Here is the landing page for all things Historical Fiction. Including events like the Titanic sinking as well as wars like the Civil War and historical figures like Columbus.
U.S. Elections Unit Study – Another great way to study history is through unit studies. Here is a great one for learning about our presidential election process. You can use this as well as these Mostly FREE Election Resources.
United States Court System – A two part unit study for middle and high school students.
Fun Resources to Learn About American Presidents – Books, games, printables and more!
Create Your Own Atlas – This is a great project for young and old alike. Can be used for World or United States with simple modifications.
For all things American (and history in general) check out these Pinterest Helps for Homeschool History – great boards to follow with tons of ideas, resources and projects broken down into categories.