Winter, summer, spring, or fall there are nature studies to be had in any season and any weather…that is, if you want to go out in said weather! Nature notebooks can be homemade, or bought. They can be a blank slate for you to self-direct or have pre-printed pages as a guide. What is so great about it is that a nature notebook can be what you make of it. It is a free form way to explore the world around us.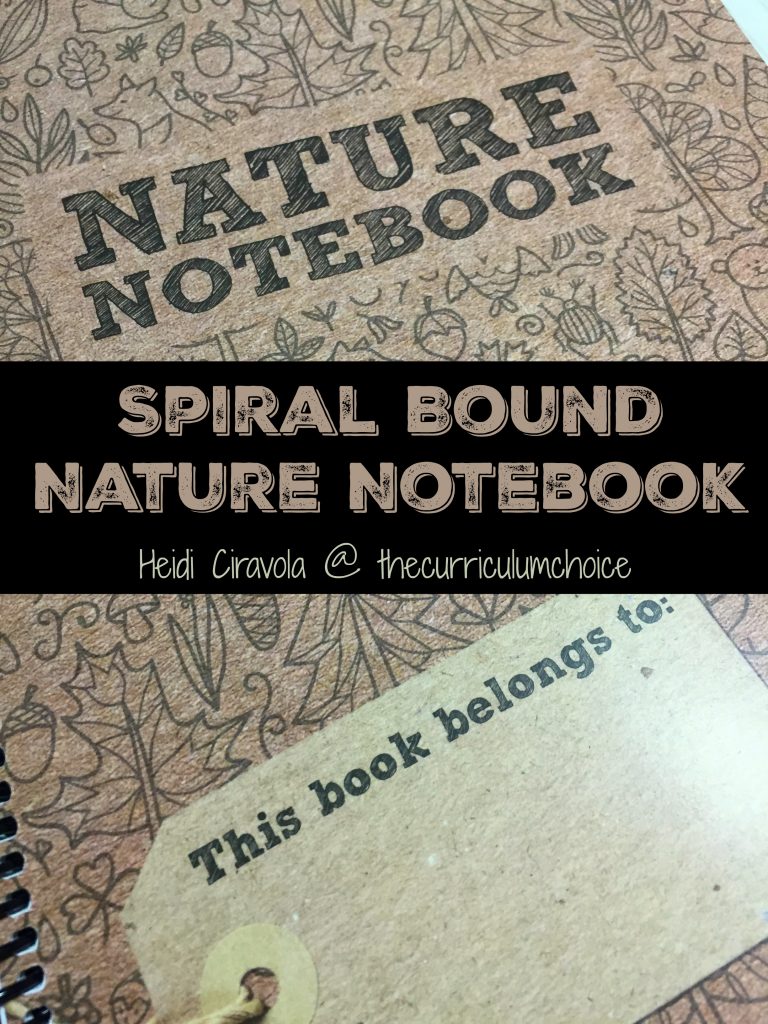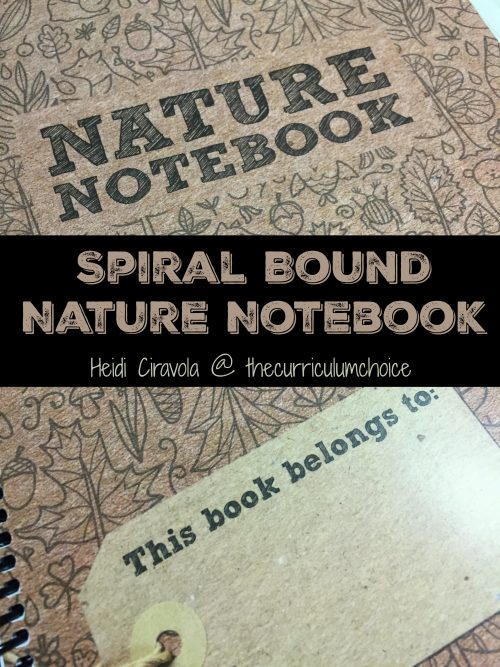 I am so excited about this Nature Notebook from Jenny Phillips! Every spring I gear up to do some nature studies with my children. After being cooped up inside all winter it is a great way to get up and out when the weather starts to break.
Spiral Bound Nature Notebook
Jenny Phillips produces The Good and the Beautiful Homeschool Curriculum which includes this Spiral Bound Nature Notebook
What is included:
spiral bound for ease of use
thick back and front cover for durability
117 pages
section for all four seasons plus an anytime section
Pages include: fun checklists, scavenger hunts, free study pages, information about birds, leaves, flowers, and tress and more!
How we use it in our home/what we like about this curriculum:
This is the perfect book for my nine-year-old because it doesn't feel overwhelming. The print is large and readable and the pages are fun to look at.
As spring hits we tend to get outside a whole lot more. We are keeping this Nature Journal along with some colored pencils in our "on the go bag" for ease of use at anytime.
I also love the Handbook on Nature Study site for nature study ideas. It is easy to use ideas from the site within this notebook. For instance we are going to work with dandelions this year, there are pages in the Spring Section for flower study where we can record our findings.
The Spiral Bound Nature Notebook… can be found at Jenny Phillips website, Jenny Phillips The Good and the Beautiful Homeschool Curriculum – Spiral Bound Nature Notebook.
I love this Nature Notebook more than others I have seen because it is simple, gives you some direction but also leaves open ended space for things you find on your own, and has a spiral binding with durable out pages.
Other Nature Study Articles of Interest:
Homeschooling for 10 years now, Heidi has children at each stage (elementary, middle and high school). At Starts At Eight you can find her writing and offering resources for middle school, high school, and many unit studies to span the ages.