** Don't miss the exciting giveaway opportunity at the end of this post! **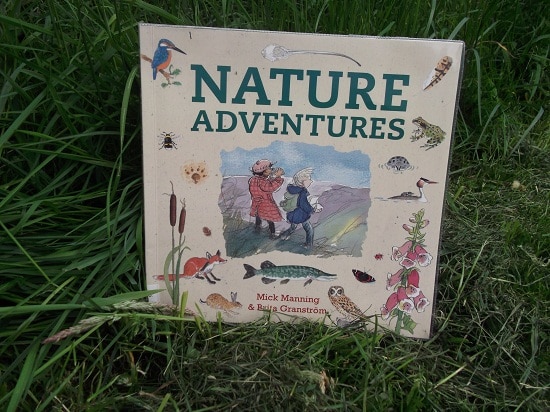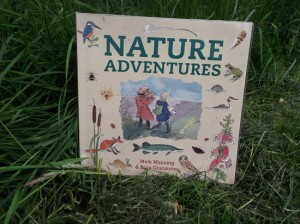 Every once in a while, while trawling the library shelves, I come across a little gem that surprises and delights me.  'Nature Adventures'  is one of those treasured finds.  This inspired book was written from the authors' own perspective of raising their four young boys and of what they get up to over the weekends. I must say that their passion just explodes from the pages and I feel like we have been included on their weekend excursions.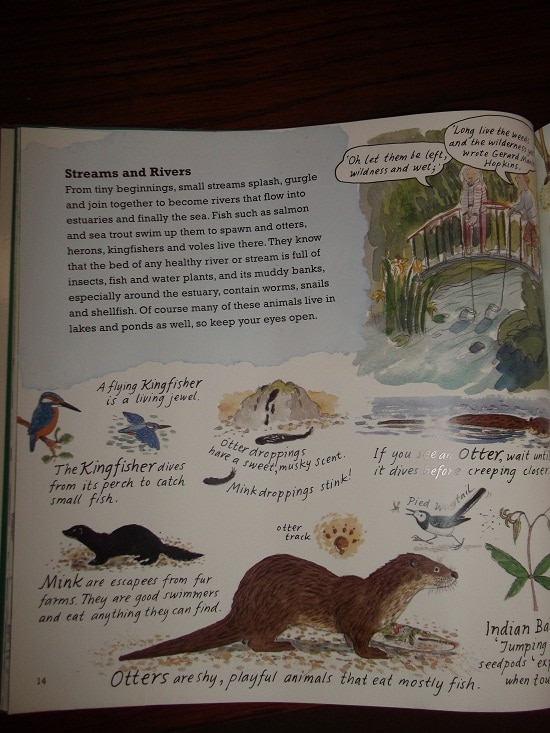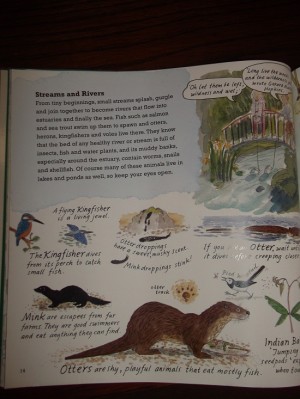 This book encourages children (and me) to be observant and that a nature adventure can be found anywhere and at any time. It is a wildlife handbook, sketch book and diary all in one. The book has divided the nature adventures into areas of exploration:
*'In The Town'
*'Fresh Water',
*'Woodland'
*'Field and Hedgerow'
*'Wild Country'
*'The Seashore'
*' Through the Seasons'
*It even includes a snippet on nature while on a car journey!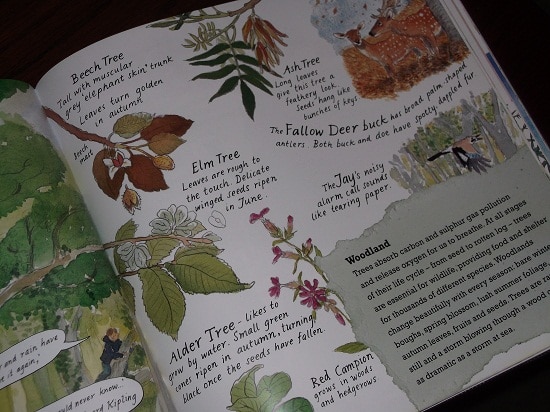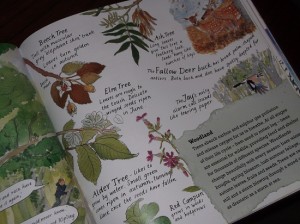 The illustrations are beautiful!  Notes are made beside each illustration just as you would do in your own nature journal. Poetry and quotes from great poets, play-writes and classic literature have been sprinkled throughout, giving a lovely example of how a personal nature journal can be developed.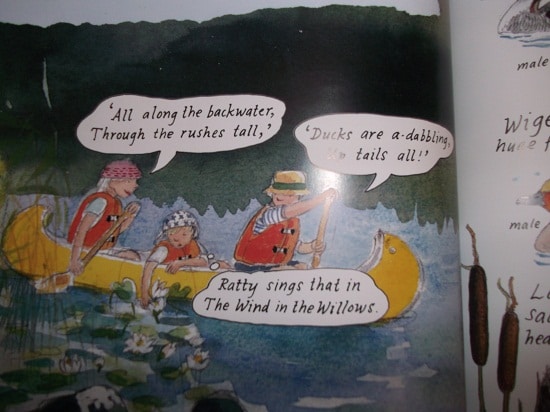 Nature Adventures has been checked and endorsed by the Wildlife Trusts, who promote the conservation of wildlife across the UK, so all information is accurate ;o). The authors are currently working on a follow up book to Nature Adventures where both UK and USA species are discussed, along with some more physical activities such as camping, tree climbing, keeping a notebook and feeders etc… So certainly something to look forward to!
You can get your own copy of this delightful book from Amazon:
You can also find Nature Adventures here: Be sure to visit and 'like' Mick Manning and Brita Granstrom on Facebook to keep up with the latest Nature Adventures news!
**GIVEAWAY**
Now for a Chance to get your hands on 'Nature Adventures' a little earlier than May! The authors have very kindly given me a copy of 'Nature Adventures' to give away to one lucky person – right here on Curriculum Choice! 'Nature Adventures' retails at £5.99 in the UK and will retail at $9.99 in the U.S.
Just follow the instructions in the rafflecopter below:
a Rafflecopter giveaway

~written by Shirley, Under an English Sky