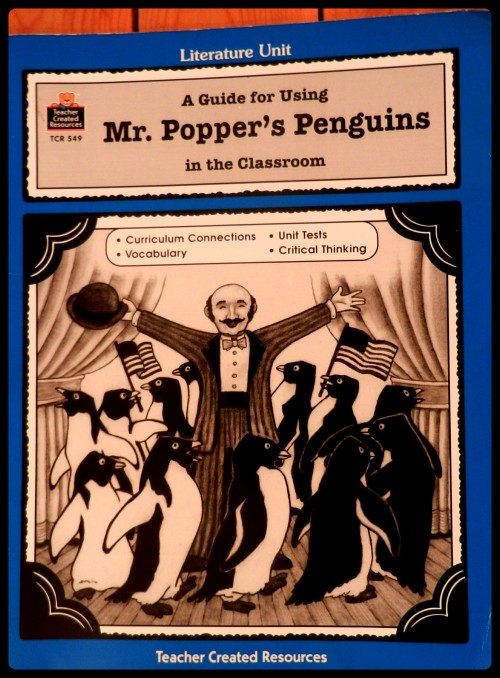 When my daughter was in the elementary years, she was all about penguins.  Then it was other animals like polar bears, snakes, and even mice. She loved going to the library to check out books about them. So I structured her science and English around these interests as much as I could.  One day after co-op, we stopped at the library and found a book on penguins called Mr. Popper's Penguins. My daughter was delighted!  "What a great way to do our English!"  I thought.  I wanted my daughter to work on her comprehension skills and vocabulary, as well as begin to develop skills in writing book reports.  So, together, at the library, we went online looking for something that would fit.  Soon, we found a wonderful Literature Guide for Mr. Popper's Penguins, made by a company called Teacher Created Resources. It fit the bill!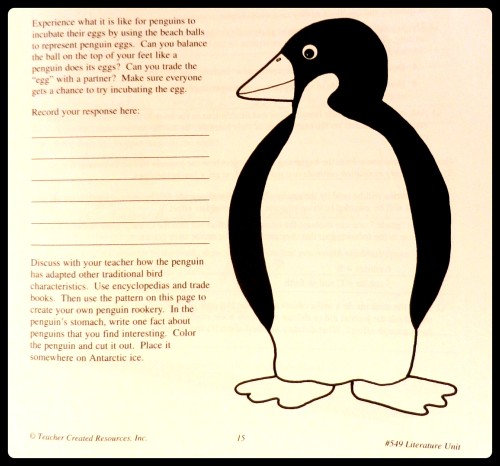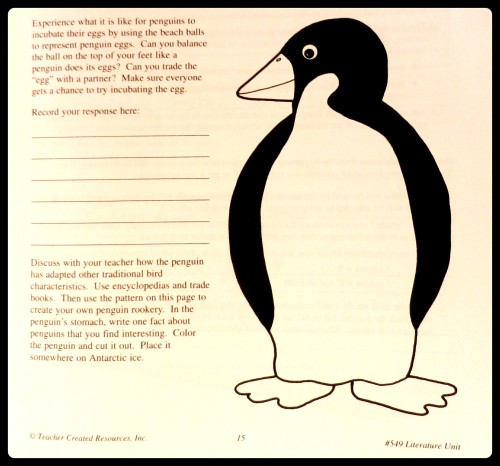 Mr Popper's Penguins Lit Guide is a workbook/activity book full of creative ideas to enhance comprehension, vocabulary, and writing skills, while adding fun-to do projects along the way.
The literature guide is broken up into four sections, which include:
1.  Quiz time – full of comprehension questions on each chapter
2.  Writing projects
3.  Hands-on Activities
4.  Science pages
Everything is easy to use, with clear directions, and illustrations.  And I love their penguin graphics!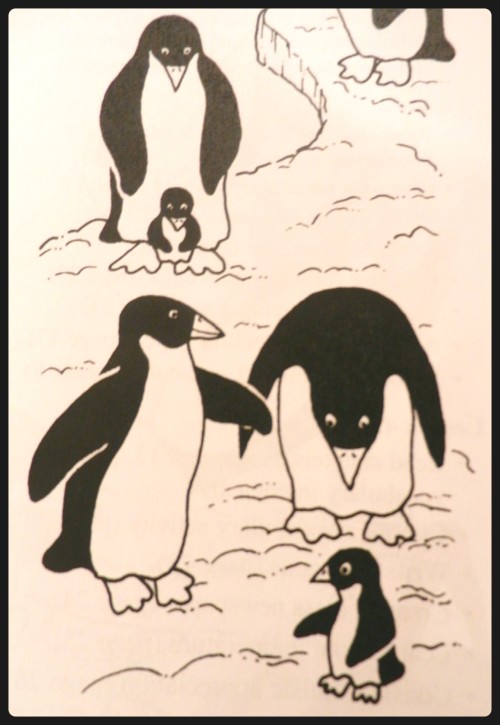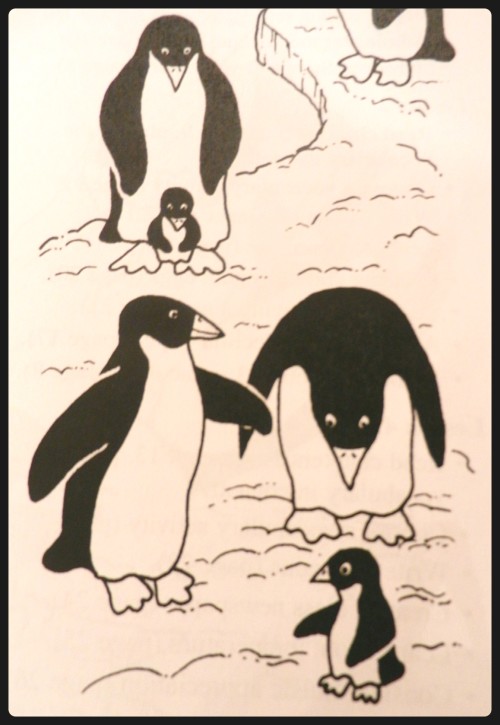 I especially liked the comprehension questions, which helped my daughter to retell the story to me. The questions also helped her to pick out the key points.  We loved the science related projects, and the writing work helped her with her grammar, and gave her a reason to work on her spelling!  How could she misspell something related to her favorite animal – penguins!  (With help, of course)
Here are some of our favorite activities in Mr. Popper's Penguins Lit Guide:
1.  Writing a letter home from Admiral Drake's expedition to the North Pole
2.  Making a globe out of a balloon and cardboard
3.  Learning the parts of an egg
4.  How to choose a pet worksheet
5.  Writing a narrative paragraph, and learning how to write simple poems

This poem exercise helped her to learn the parts of speech, as she followed the directions for making the poem.
Of course, this was all about penguins, so these activities were a hit at our house!  We used the book as a helpful guide and picked and chose the activities that appealed to us most.
This Lit Guide also included vocabulary lists, a couple of unit tests, a summary of the book's plot, a description on the author and book report ideas.  All of that in a 46 page guide!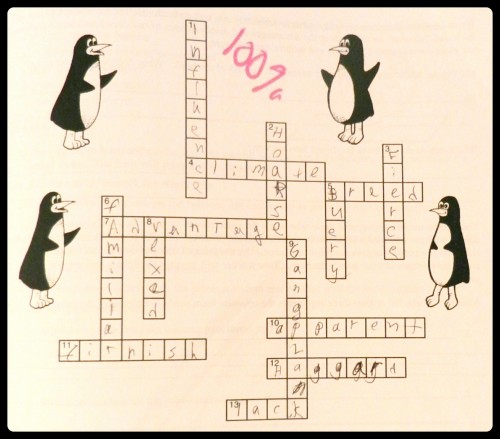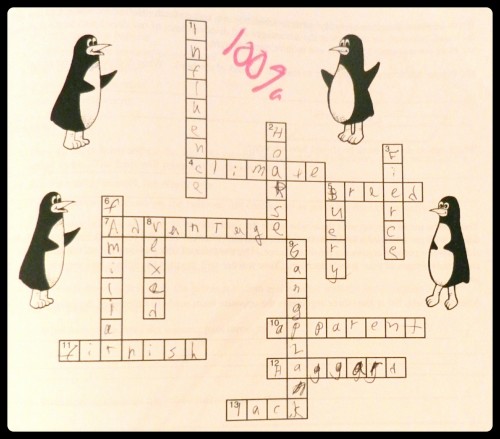 Teacher Created Materials publishes many workbooks that we have used in our homeschool.  Don't be scared off by the  title of this company. Their materials were easy to use as homeschoolers.  They offer more than 100 literature guides, for 1-12.  All of the books that we used have been written to literature books at three different skill levels:
1.  Primary – around 1 to 3
2.  Intermediate – around 4 – 6
3.  Challenging – from middle school onward
This includes such titles as Charlotte's Web, Old Yeller, Amelia Bedelia, and The Cat in the Hat and many more!
If you are looking for a fun, entertaining, and helpful literature guide for your young penguin lovers, my family recommends Mr. Popper's Penguins Lit Guide, by Teacher Created Materials.  For more information, please go to www.teachercreated.com.  We hope that it might add some fun-filled learning to your family's reading adventures!
Betsy is a writer, blogger, veteran homeschooler, and mom to her 18 yo, who just started college.  She writes
Our Steps to College, and everything homeschooling at
BJ's Homeschool.  Betsy
offers homeschool help
here
.