Although I've never considered myself an artistic person, I do enjoy getting my hands messy and trying things out. But can I actually teach my children artistic skills? How do I know what supplies to buy and how to use the various media? Demonstrate a skill to be learned? This mama needs art curriculum for her homeschool.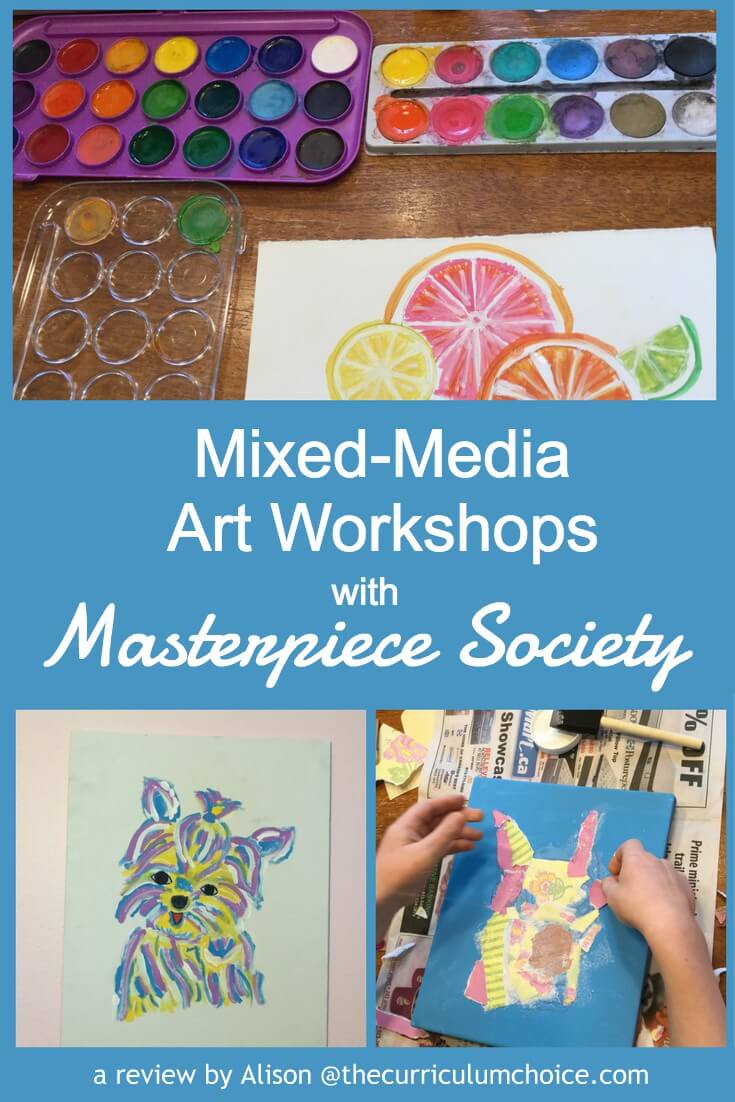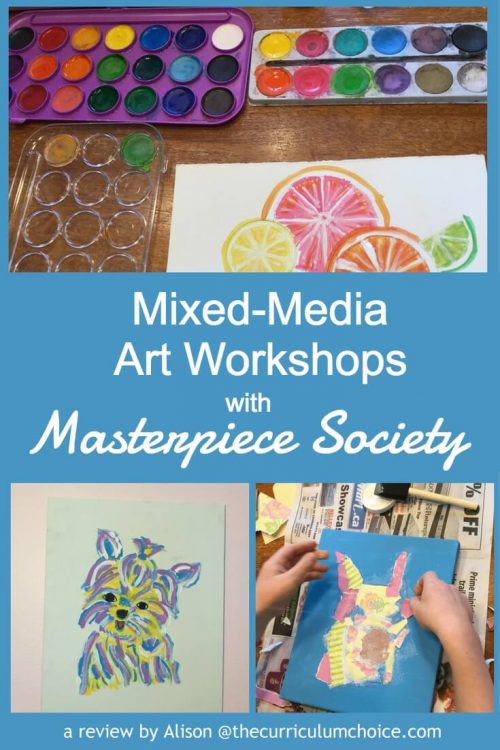 Links in this post to the Masterpiece Society are affiliate links. While I was originally introduced to these workshops by receiving them free in exchange for review — I continue to use them and share them with you because we love them!
Video-Based Art Curriculum for Homeschool
That's why I love to use online or video-based art instruction. While we have used various books for art project inspiration, as well as how-to-draw books, my children and I have really fallen in love with videos that show step-by-step how to draw or paint.
We've used a few different video art curricula and websites over the past few years, and about a year ago we were thrilled to discover the Masterpiece Society Mixed Media Art Workshops by Alisha Gatehouse. They instantly become a favourite of my oldest daughter. So far we have used the Playful Pet Portraits Mini-Workshop and the Celebrate Summer & Winter Wonderland Workshops.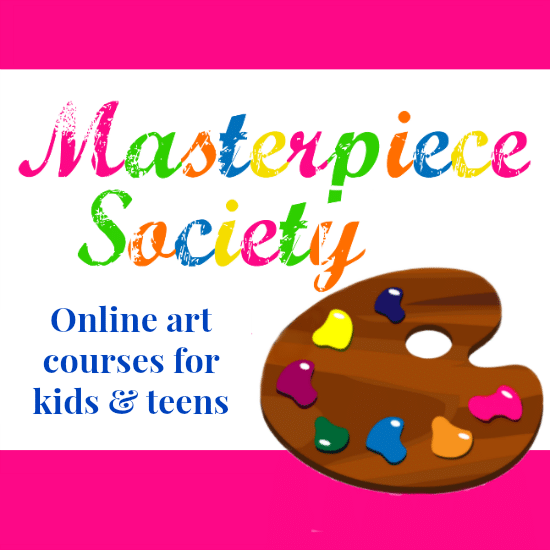 The Masterpiece Society Workshops each contain 20 video lessons and explore various art media and techniques including:
Acrylic painting

Watercolour painting

Palette knife painting

Collage/decoupage

Charcoal & gesso

Negative space

Sculpting

Lettering

Chalkboard art

Art Journaling

Oil pastels

Sketching
What We Love about Masterpiece Society's Art Curriculum:
Easy & Cost Effective
As a homeschool mother, I appreciate how well laid out the courses are. They are easy to navigate, with supply lists, videos and printable templates all accessible from the same page. And with multiple children of various ages, I also really appreciate that when you purchase a course, you get LIFETIME ACCESS. That means I'm not under pressure to complete all 20 projects before our subscription runs out AND I will be able to use it eventually with my younger children. 
Between the three courses we have, there are over 50 projects! I'm  sure they will keep us busy for a long time!
My daughter loves being able to watch Alisha complete her project as she works on hers, and especially the ability to pause and rewind as she works on hers. These mixed media classes have also been a help to her own creativity, inspiring all kinds of art projects in her free time.
Adaptable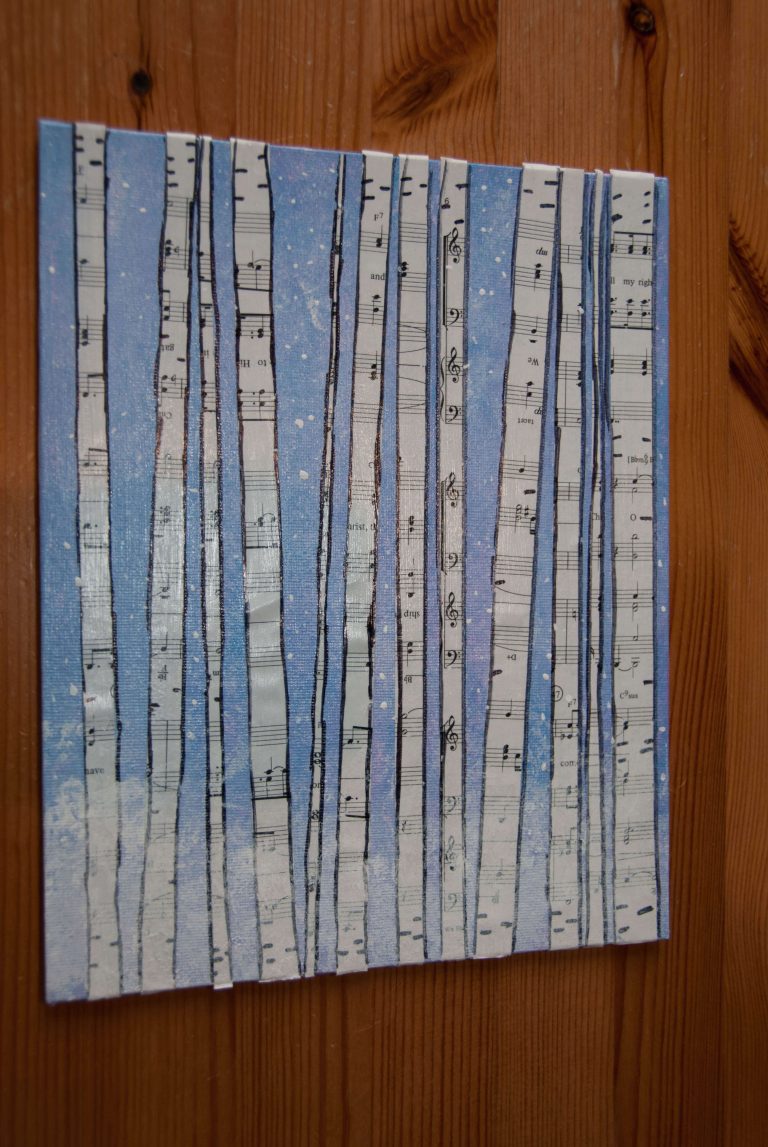 The art projects are also quite adaptable, allowing for freedom in how we use them in our home. Alisha encourages creative freedom by showing you how she made the templates, and how you can also create your own using your own subjects.
I've also been able to do some of the lessons with my younger daughter who is not quite at the target age for the courses (which is age 8 through adult). The templates allow her to be able to produce a successful project despite her limited artistic ability and skills.
 We have a fairly well-stocked art cupboard in our home, and I haven't found it necessary to buy a lot of additional art supplies for these projects. We've used mostly Modpodge, inexpensive acrylic craft paint, and canvases from the dollar store to complete the projects. Alisha also gives suggestions for alternative supplies such as upcycling books & hymnals from the thrift store for paper scraps and using hardback book covers for canvases. Art doesn't need to be expensive!
Other Courses offered by Masterpiece Society:
Besides Mixed-Media Workshops, Masterpiece Society also offers courses in Art Appreciation and has a new, subscription-based membership site. Masterpiece Society Studio offers all of the Masterpiece Society Mixed-Media Workshops for kids as well as a growing list of new courses and exclusive classes for members only. She's also offering a steep discount for those who sign up during the first three months of her launch (and you get to lock in the discounted price!). Save $49 on an annual membership or $5/month on a monthly membership when you sign up for a Masterpiece Society Studio Membership by April 15, 2018. Click on over to see all the extra classes (including something for the younger siblings!) that are available.