The original Handbook of Nature Study by Anna Botsford Comstock was the compilation of her efforts to encourage parents and teachers to introduce the natural world to their students and children. She wrote with intimate knowledge of her subjects and a passion for the birds, trees, insects, and flowers of her surroundings near Cornell University in the state of New York.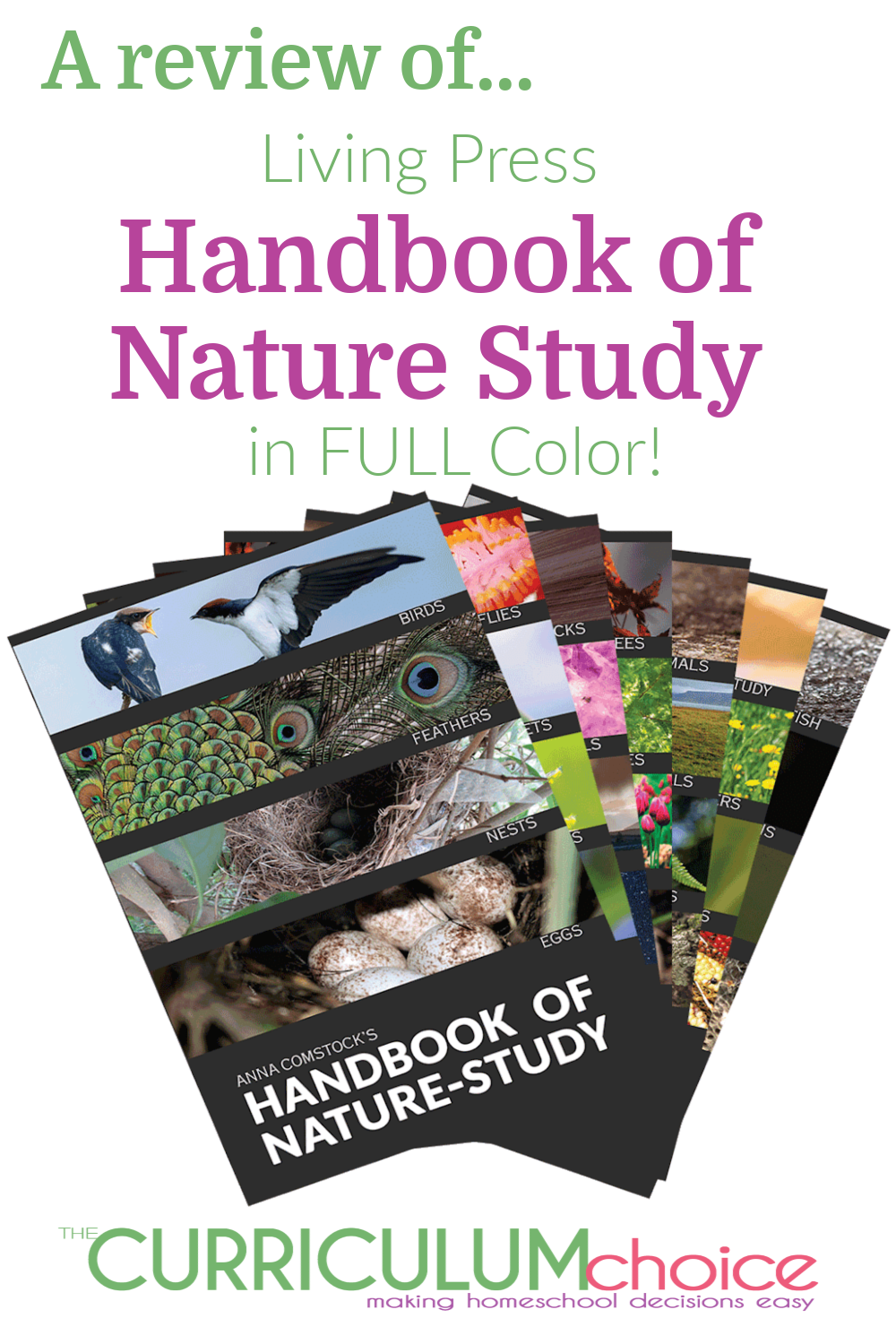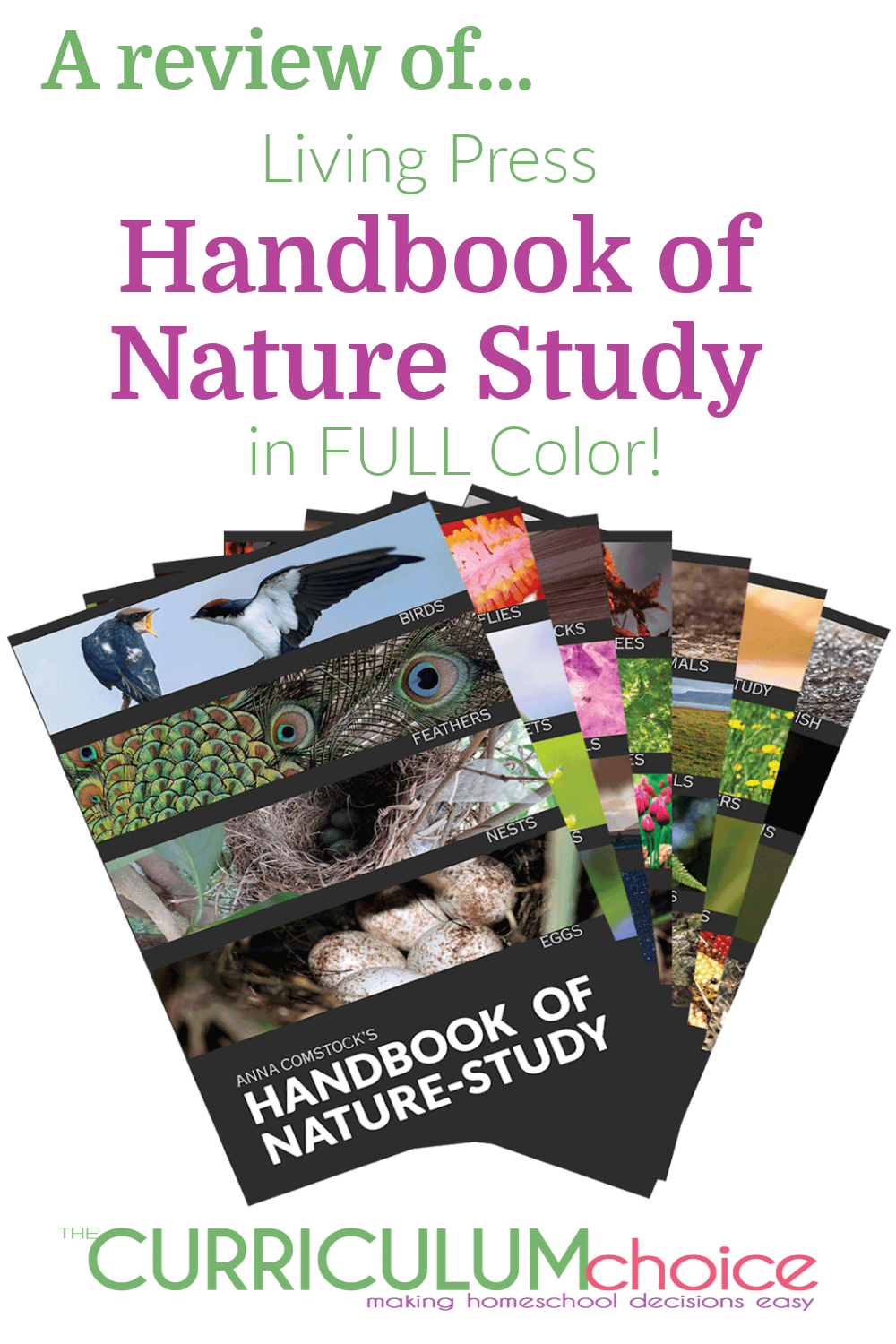 When I saw that Living Book Press was creating a new version of the Handbook of Nature Study updated with full color images, I was extremely excited! In addition, I learned they were splitting up the huge 900+ page book into seven smaller volumes.
I ordered the birds volume from Amazon to get an idea of how this might improve on the original black and white version that I love so much.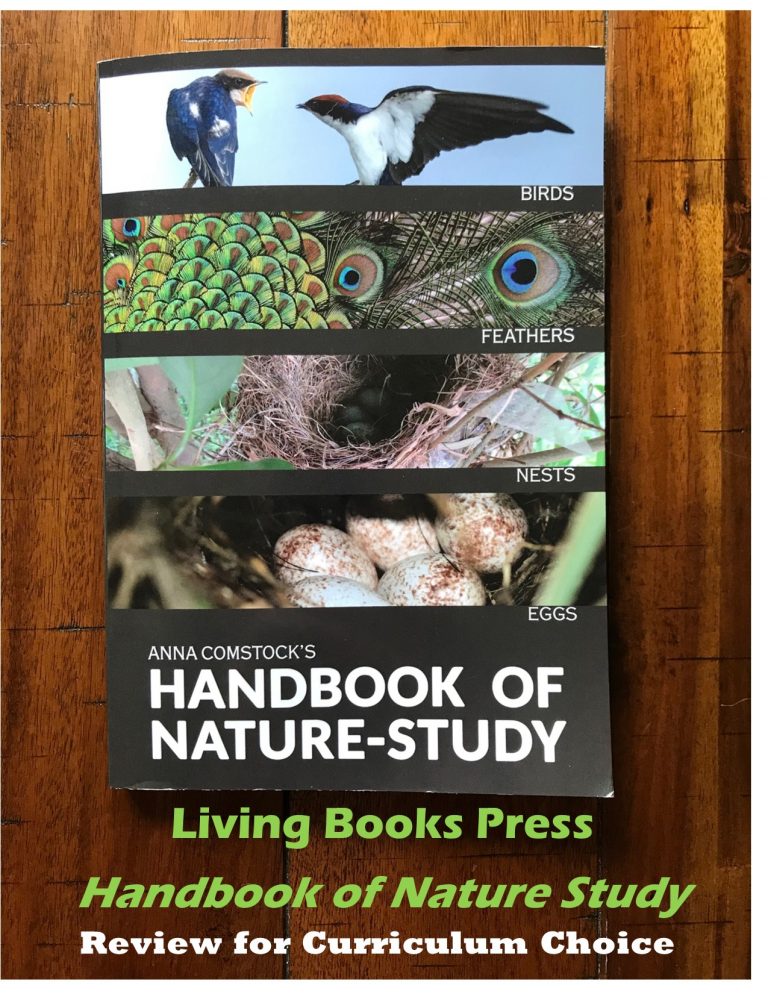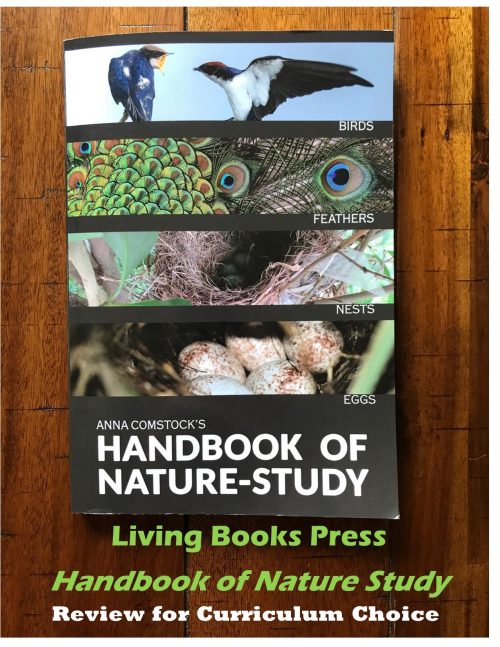 Review of the Living Book Press Handbook of Nature Study – Birds
The first thing I noticed about this book and reacted to positively was the formatting. It is published in a single column of text with a readable font on white paper. The previous editions were in a two-column format and I find the single column so much easier to read.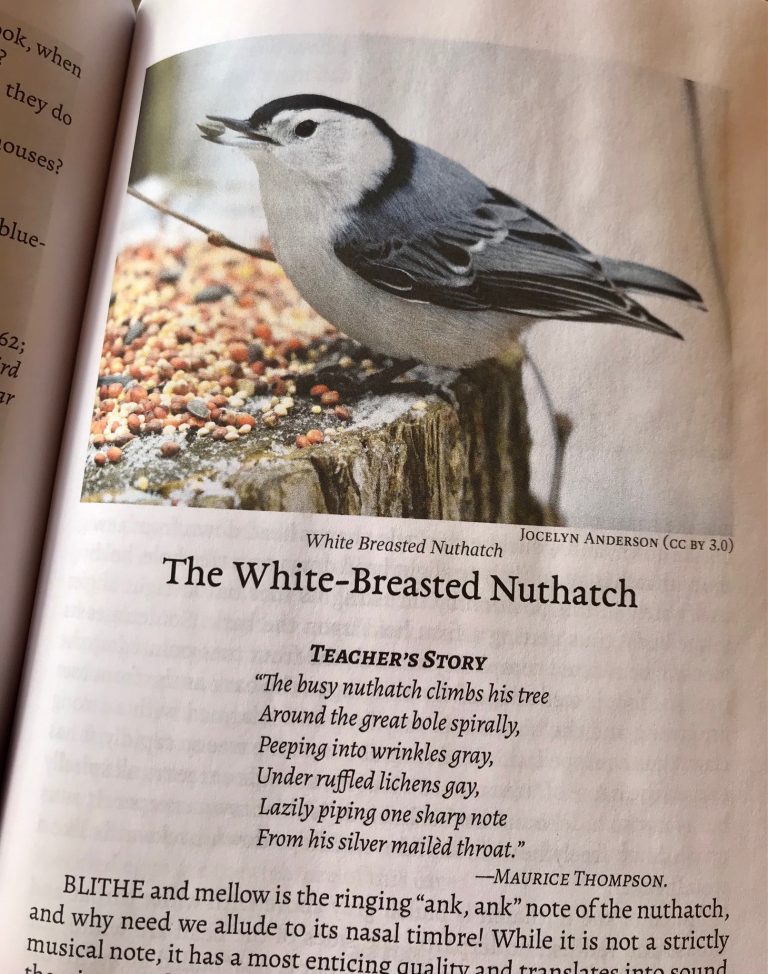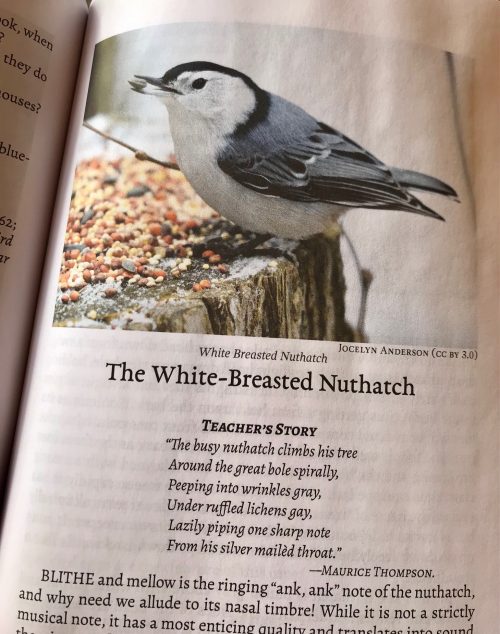 The other striking, positive change from previous editions is the addition of full color images for each subject. Speaking specifically about the bird volume, I must admit that some of the photo sizes are rather small. Also, the printing in the book I received makes the photos very dark and difficult to study. Generally, each bird has 2-4 images.
Other Things To Note
Living Book Press has taken Anna Botsford Comstock's Handbook of Nature Study and split it into themed volumes. These new volumes do not include new material except for the addition of colored images for the subjects.
Currently there are seven volumes available (plus the introduction in a separate book): birds, fish/reptiles/amphibians/invertebrates, mammals/flowerless plants, insects, trees/garden flowers, earth/sky, wildflowers/weeds/crops.
You can purchase each volume in either softcover, hardcover, or PDF versions. I opted to purchase the softcover version to review. The Living Book Press website has a digital version available at an additional cost.
The Living Books Press volumes do not have lesson numbers. If you plan on using these books with the Outdoor Hour Challenge, use the table of contents in each volume to find your weekly topic.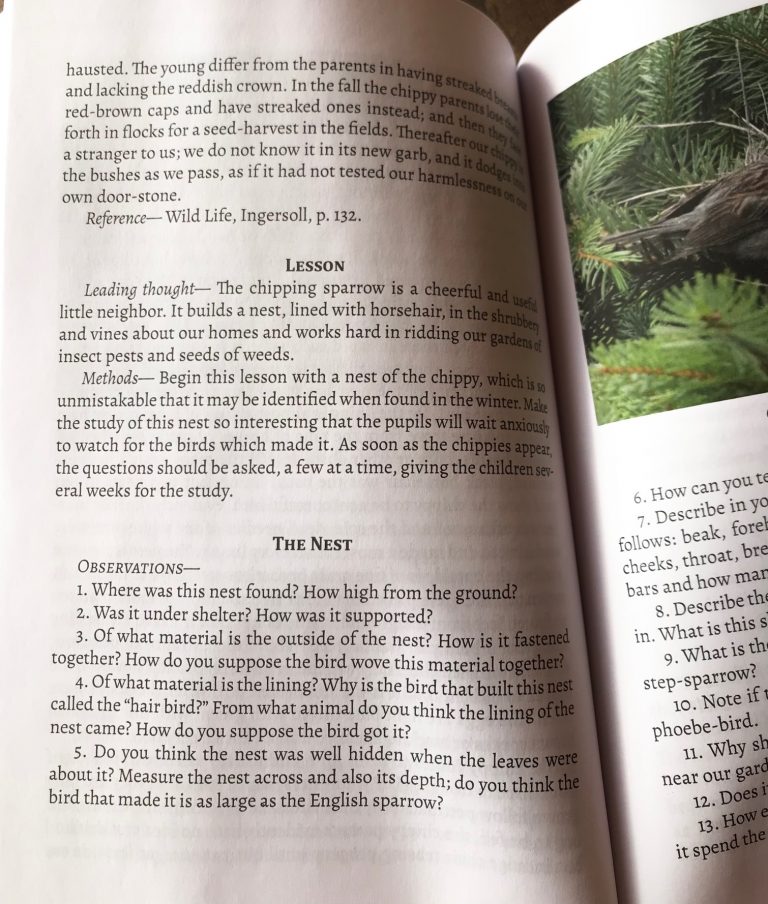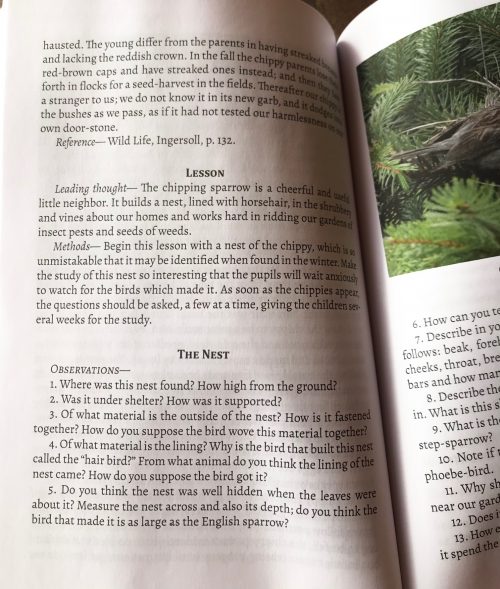 Would I recommend purchasing the new volumes from Living Book Press?
The new smaller volumes with colored images from Living Book Press would not be my first choice for my family or for my blog readers following along with the Outdoor Hour Challenge. I would suggest starting out with the Handbook of Nature Study edition available on Amazon that has all of the information in one big book. Honestly, the size has never been an issue because it's not meant to be a field guide. We rarely brought it along on our adventures. Anna Botsford Comstock wrote the original lessons to prepare the teacher and parent for nature study. Your children will not be reading the information for themselves unless they are much older and want to work independently.
Even with the full-color images, most families will still want to have field guides to use with their nature study. You'll save money by using the original version of the book along with a few field guides. The softcover edition of the Handbook of Nature Study can be found on Amazon and the full set of volumes on Living Book Press.
Homeschool Nature Study: Bringing the Handbook of Nature Study to Life!
Use our sister website Homeschool Nature Study: Bringing the Handbook of Nature Study to Life! to look up every single topic in the Handbook of Nature Study. Each nature study lesson (called an Outdoor Hour Challenge) has resources to use alongside the book. Also included are alternate study ideas if the Handbook of Nature Study topic is not relevant in your neighborhood.
You can purchase a membership on my Handbook of Nature Study website, you will have nature journal pages for every topic in the book, links to additional resources, activities to coordinate with your nature study, and an archive of newsletters with even more seasonal and general nature study themes.
With homeschool nature study membership, you will have everything you need to bring the Handbook of Nature Study to life in your homeschool. Access to Outdoor Hour Challenges curriculum and resources to enrich your homeschool.
Here's a link to the Handbook of Nature Study (1939 edition) that I have used for over a decade: Handbook of Nature Study
No matter which version of the Handbook of Nature Study you chose to use with your family, you will have an awesome and inspiring text to help with nature study.
More Handbook of Nature Study Reviews from The Curriculum Choice