Looking for an elementary Latin curriculum? Want flexible options like online, or printed book? Looking for a program with lots of practice? Then LivelyLatin might be for you!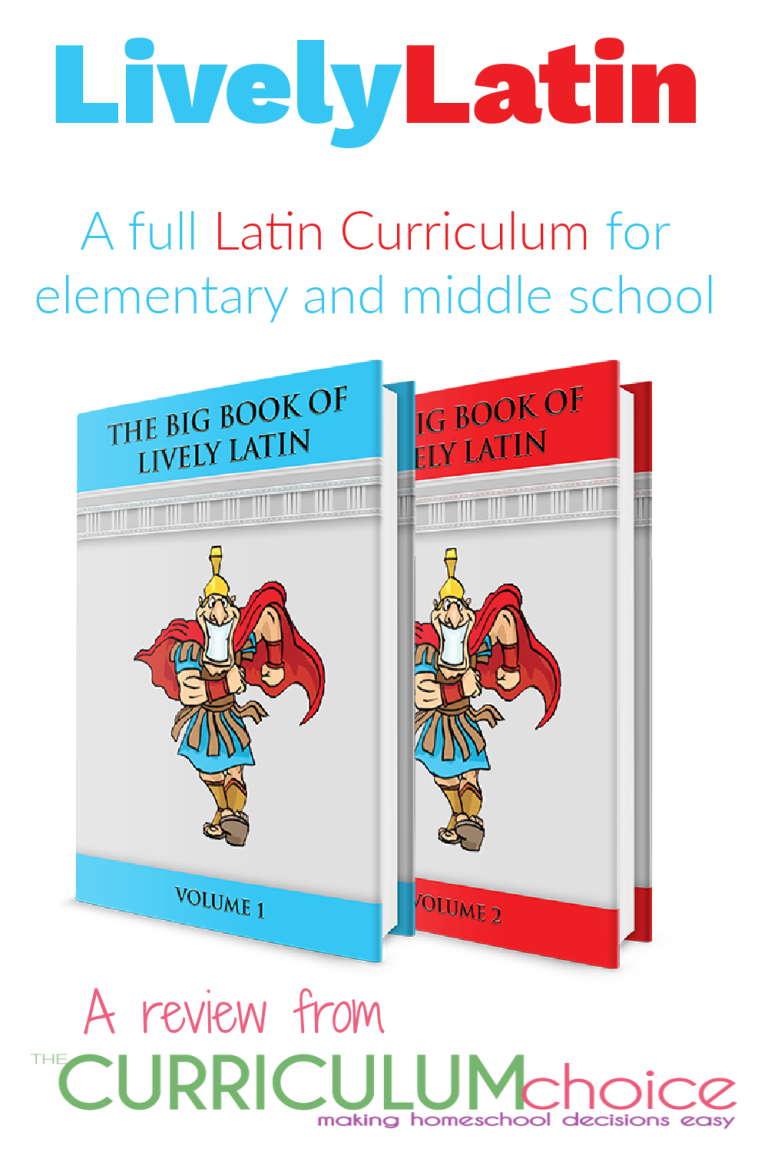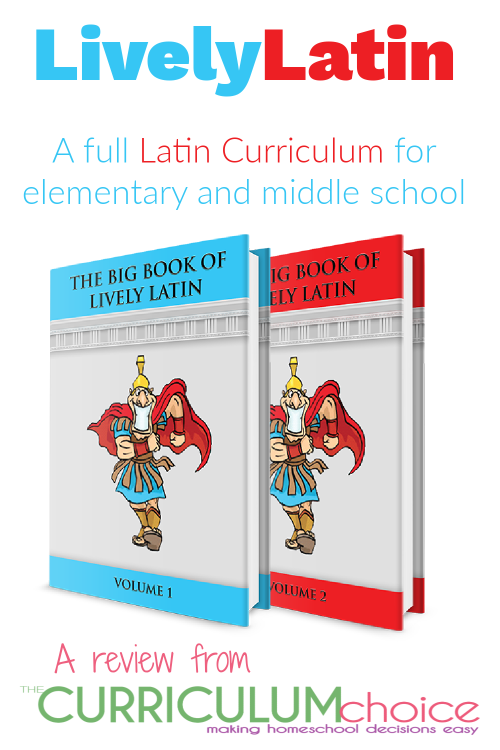 LivelyLatin or, The Big Book as it is called, covers all the elements of a first year elementary Latin program in a fun and engaging way.
The Big Books of LivelyLatin are designed to engage learners with:
vibrant mix of Latin language instruction
English vocabulary development
Roman history lessons
Big Book 1 (geared towards 3rd-6th grades) Approximately 420 pages in length and includes: 1st and 2nd declension Latin nouns in their cases, and genders, the use of the nominative and ablative cases; 1st conjugation verbs in the present, imperfect, and future tenses; the irregular to be verb in 3 tenses; 1st and 2nd declension adjectives; sentence diagramming; 175 Latin words with the many English derivatives which come from them.
Big Book 2 (roughly 5th grade and up) covers Declensions 2-5 of Latin nouns along with uses of all the rest of the cases; Conjugations 2-4 of Verbs and all verbs in their 6 tenses (present, imperfect, future, perfect, pluperfect, and future perfect); personal pronouns; adverbs; the complementary infinitive. About 350 new vocabulary words are presented with numerous English derivatives. Roman history from the Gracchi to the end of the Empire in 475 AD is covered. Completing BB1 and BB2 is roughly equivalent to 1 year of high school Latin.
LivelyLatin Covers Roman History Too!
It also covers Roman history from Romulus' founding of the city in 753 BC to the end of the 3rd Punic War in 146 BC, complete with maps, paintings, review puzzles and activities.
It's a big book! You get the 400 high-quality pages. This is my all-time favorite Latin program! We have completed a year with my 5th grade son, but we have not finished the 400 pg. book. We worked on Latin 3x a week, at our own pace.
Reasons we love the "Big Book":
I love the idea of learning grammar and Latin together. Saves me time! Being the history buffs that we are, we love the snippets of Roman history. It has plenty of vocabulary, the organization of the order that you learn things makes sense. The explanations of what and why you learn certain things are excellent (what other Latin programs are missing). The Big Book is a parts to whole program, meaning it starts with the fundamentals and builds up from there to a full understanding of the language. We learn better with this approach as it teaches the patterns of the language. The whole to parts approach forces students to memorize individual words and their meanings without the benefit of the pattern. We have failed to excel in Latin using this approach in the past.
A few unexpected extras that are included:
1. The history of our language
2. Full color studies of paintings depicting Roman history and other artists.
3. Character studies of famous Romans.
4. Lessons on Greek and Roman gods.
5. Plenty of repetition.
6. Choice of Classical or Ecclesiastical pronunciation
Visit the LivelyLatin website for more information and for ordering Big Book 1 or Big Book 2.
Latin Curriculum Reviews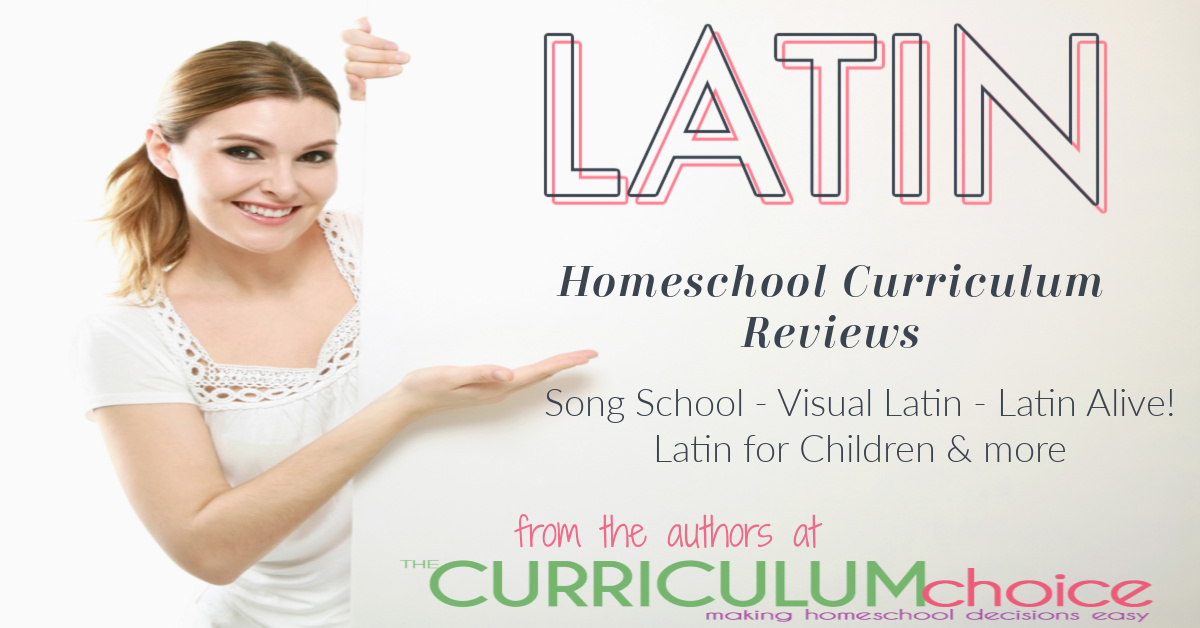 Be sure to check out all our Latin Curriculum Reviews! Tons of curriculum and resources used by our authors, and reviewed for you!
~ Originally posted June 2009 by Brenda, Classical eclectic mother of 5. She is sold on the benefits of teaching Latin to all her children.