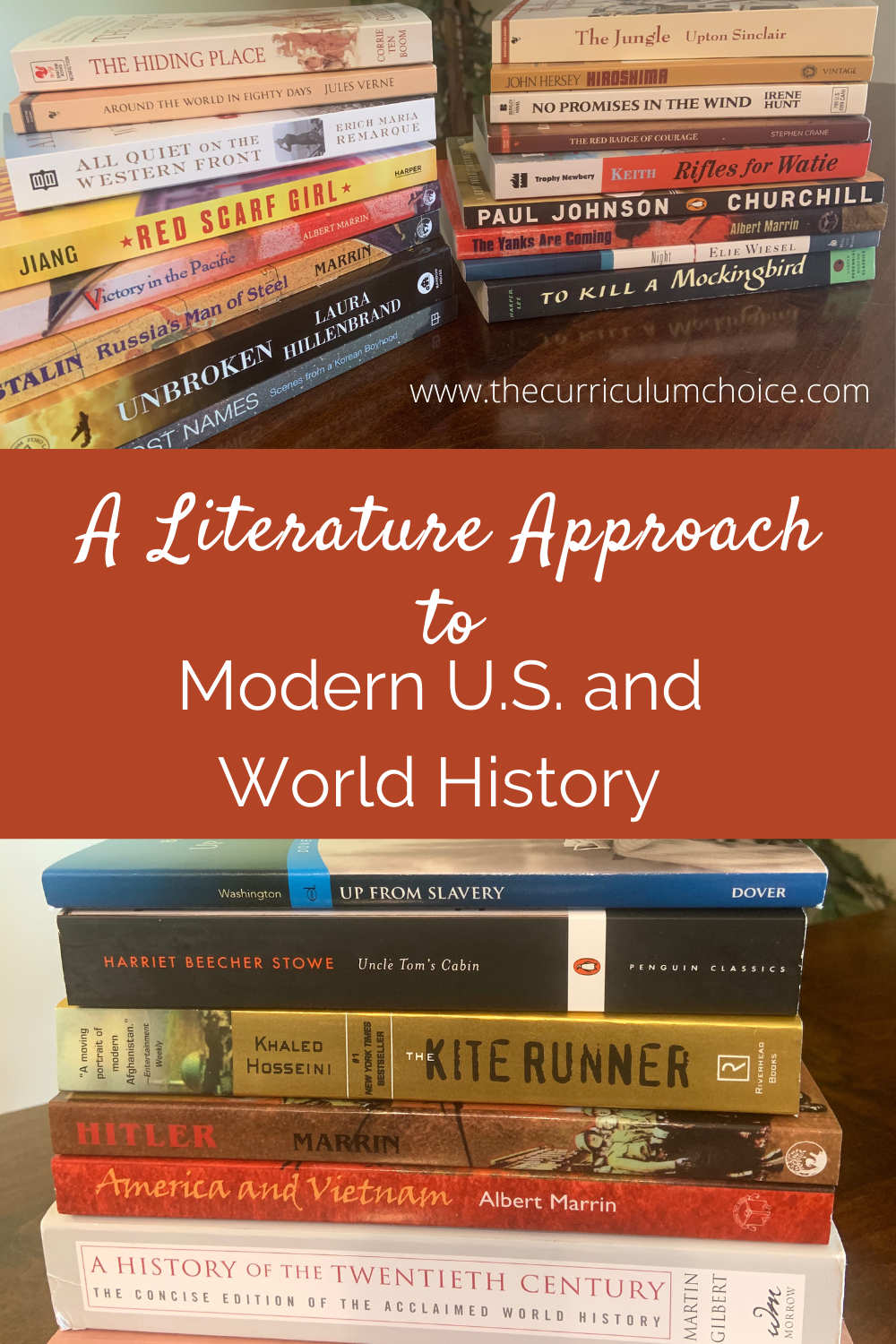 From the very start of parenting, I believed in the power of books.
Not just any book. But, books with a rich story and characters who came alive.
My fondest homeschool memories include family read-aloud time on the couch. Of course, reading also took place on the road, in the library, at a sibling's practice and many other locations. This literature approach we shared shaped our academic journey!
Now five kids and three graduates later, I still believe in the power of a great story.
So when choosing history curriculum for my high school student, I had no doubts about Beautiful Feet's literature approach. I was compensated for time to review this product. That said, our family is familiar with this curriculum company in our homeschool.
So I'm happy to introduce you to Beautiful Feet's Modern U.S. and World History program for senior high students.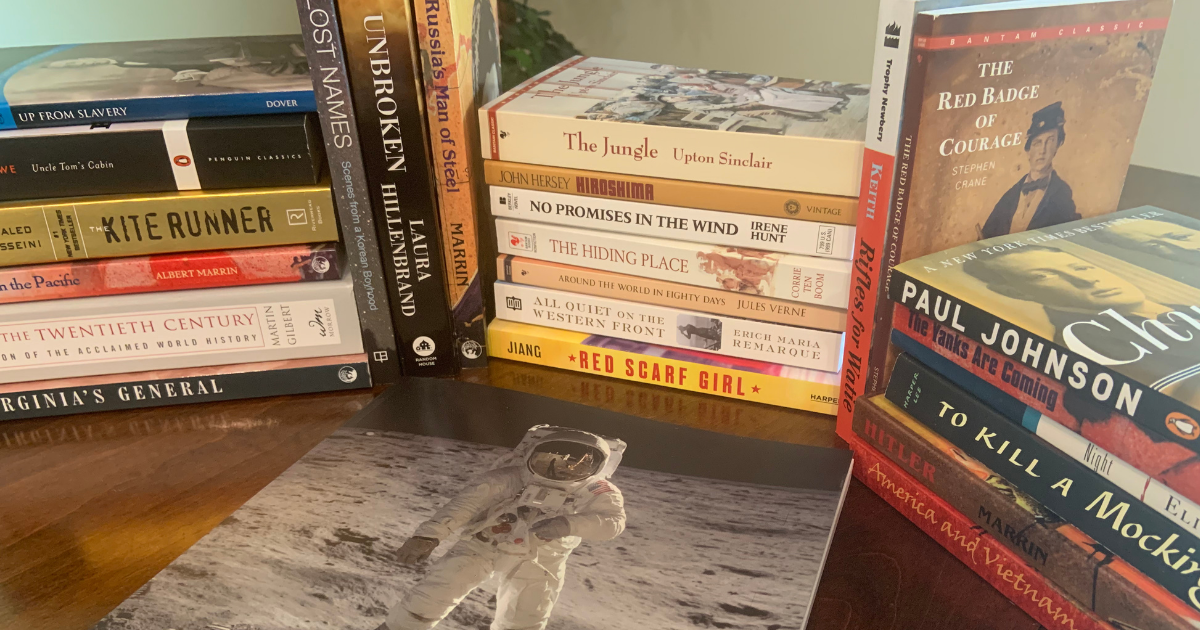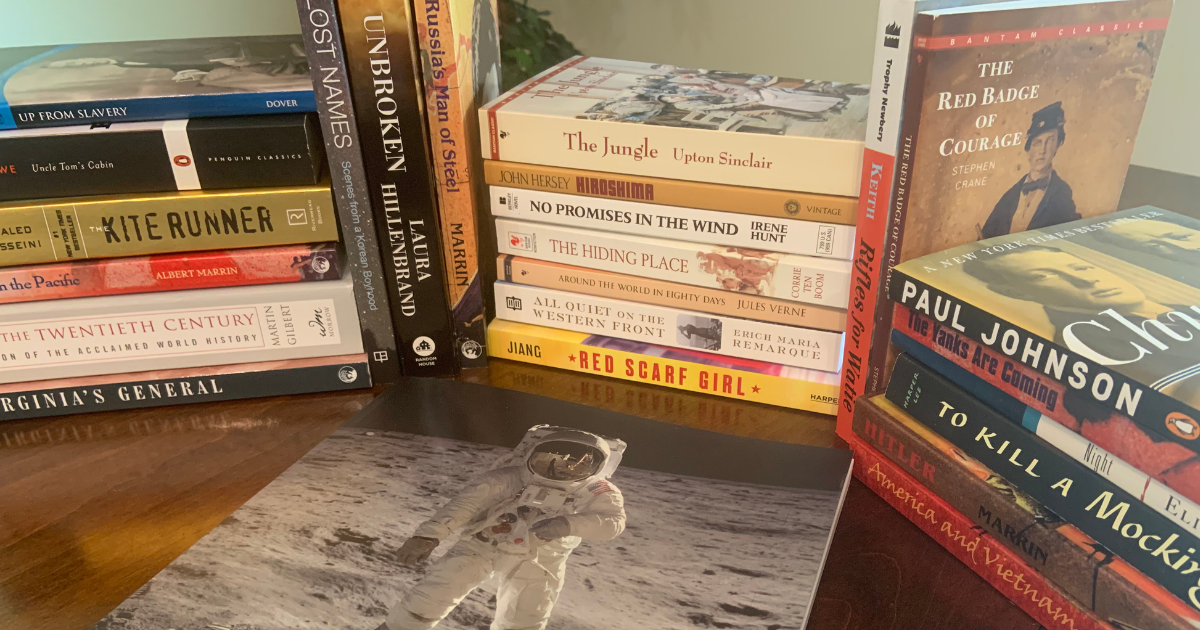 Modern U.S. and World History through a Literature Approach
This particular history curriculum covers five historical periods:
1 – Antebellum and the Civil War
2 – Reconstruction, Industrial Revolution, and Turn of the Century
3 – The First World War, the Depression, and Segregation
4 – the Second World War, and the Atomic Age
5 – Struggle for Freedom in the 20th and 21st centuries
Lessons are arranged in chronological order from 1850 to the 2000s.
Your student gets to explore the lives and legacies of many leaders. They also study how ordinary people shaped history. Themes such as character, resilience, suffering, loyalty and forgiveness find their way into the 36 weeks of lessons.
Just think, reading a textbook full of information might be helpful. But, will your child remember this like a good story?
I appreciate how a literature approach curriculum invites my student deeper into a historical time period. Even in high school, good books read on the couch or in the car still find way into our days.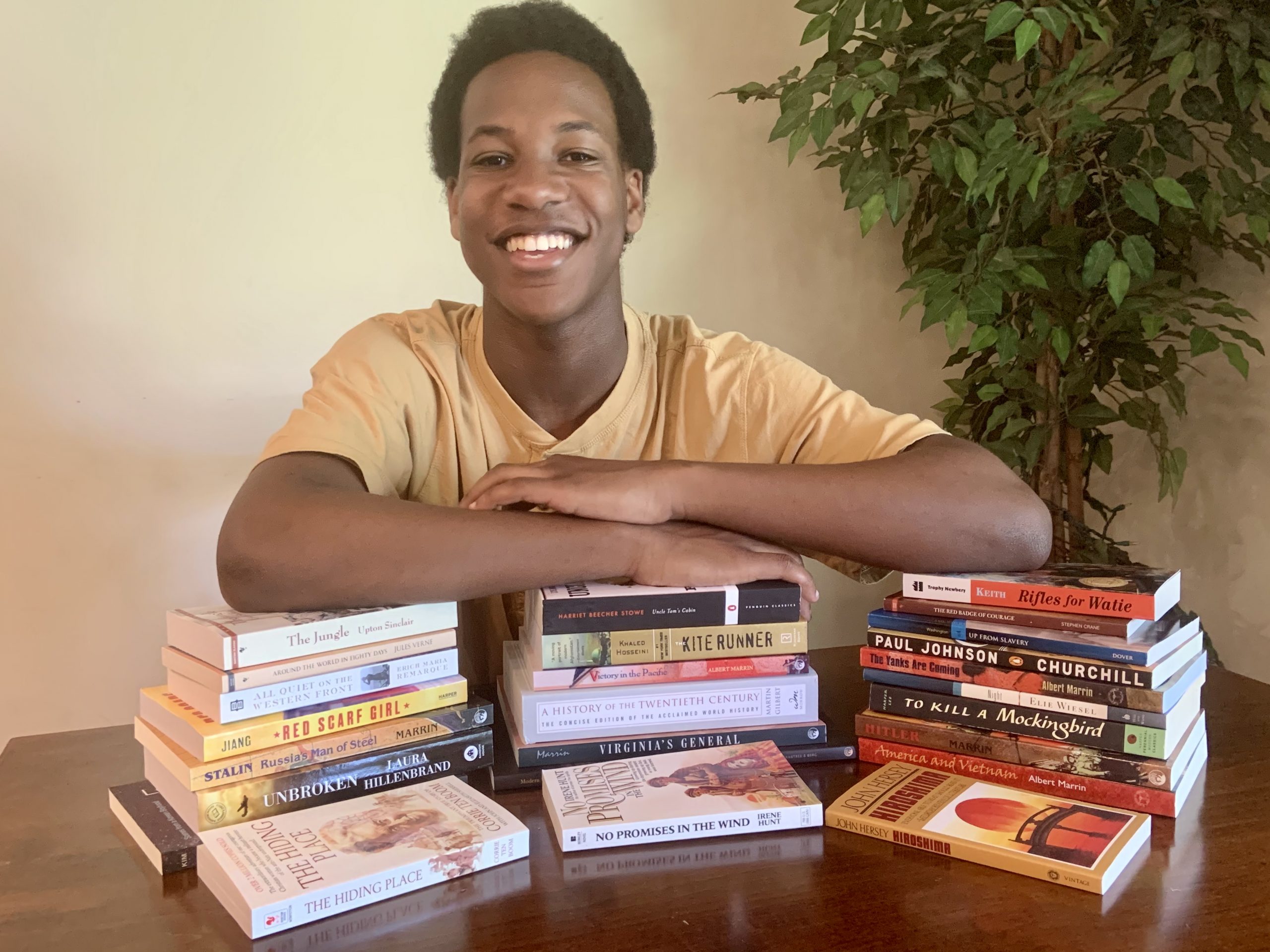 Details about Beautiful Feet Modern U.S. and World History
Take some time to explore the many newly revised and expanded curriculum programs available through Beautiful Feet — lots to choose from! Also, check out my review of their middle school Ancient History set.
The Core of Modern U.S. and World History:
24 great works of literature
a full-color instructor's guide
Your instructor's guide includes a lesson by lesson literature approach. To complete this Modern History in a full school year, shoot for about seven lessons every two weeks.
Of course, go at your student's pace. Feel free to pause on topics of more interest. The guide shares extra resources such as videos to watch, and other reading or websites to explore.
The website links within the guide are located at Beautiful Feet's site. Click HERE to find them. Honestly, it would be a pain to type each (lengthy) web address. I appreciate this feature!
Lessons also cover vocabulary with a detailed glossary included in the guide. There are writing prompts, discussion questions and notes to support literary analysis of several books. The guide offers an answer key to lesson questions in the very back. If you already own some book titles, customize your purchase by only paying for titles needed.
Check out a sample page from the Modern U.S. and World History guide: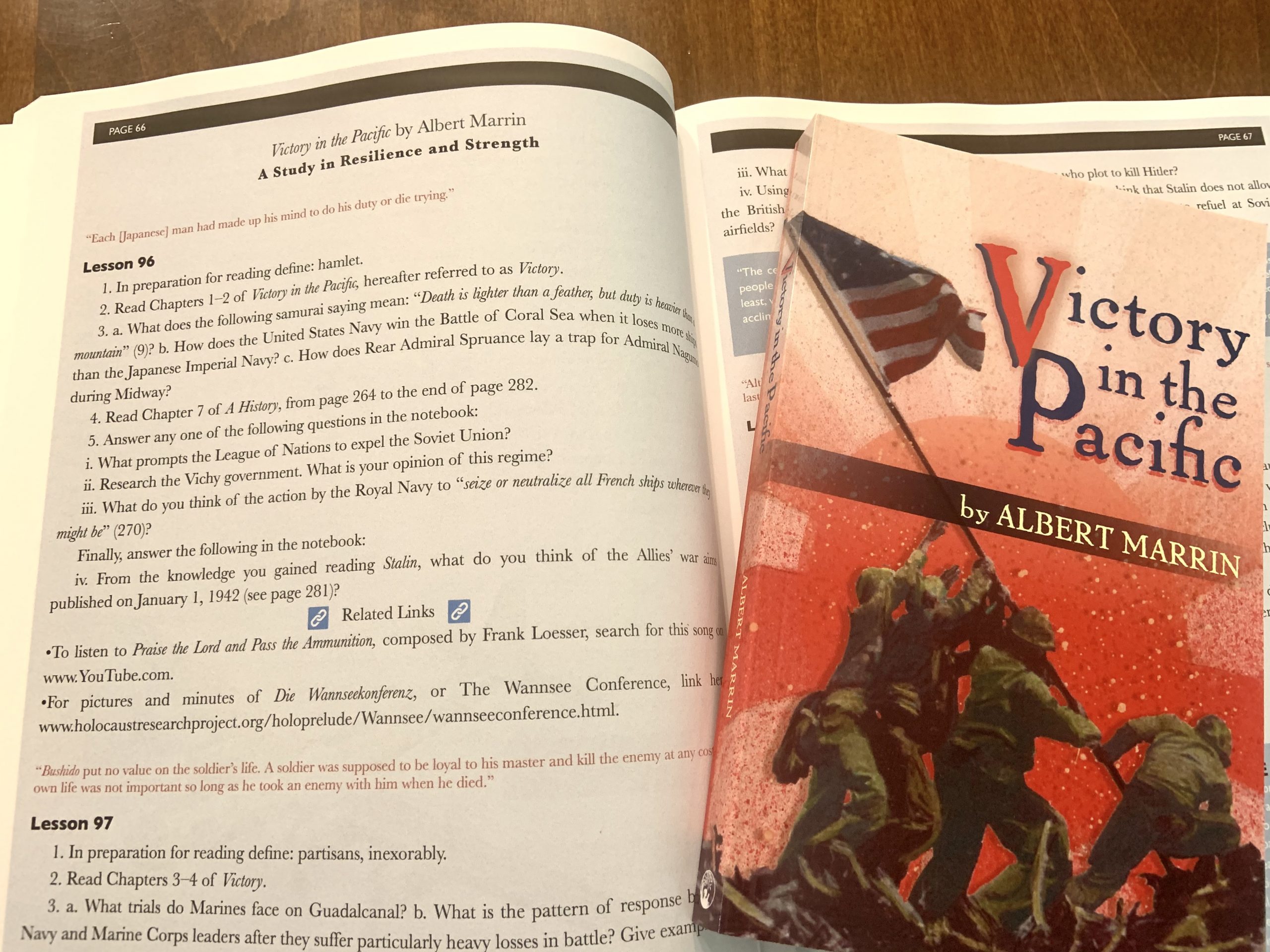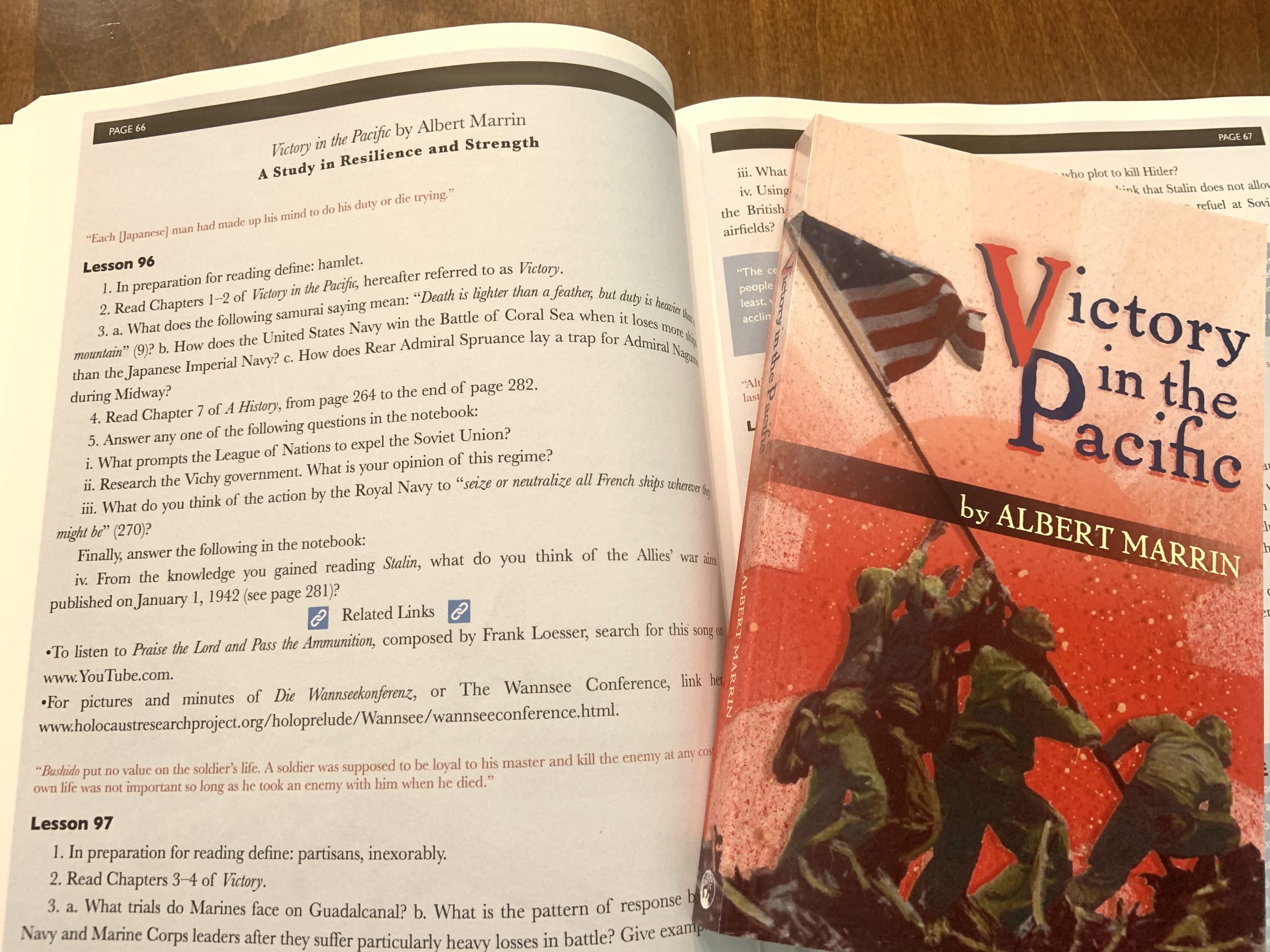 Will Beautiful Feet Modern History Work for my Child?
A curriculum can sound fabulous and inviting.
But in reality, will it work for your child? Sometimes, the only way to see how things work is to try it out. On the other hand, it's helpful to consider a few points:
This program is literature-rich. So, your 11th or 12th grade student should really like to read
Keep in mind your student's study focuses on topics of war, poverty, tyrant leaders and other harsh realities of the 20th and 21st century. Click on any book title to learn more about the stories in this curriculum pack. Also sign up for a free resource to help: 5 Ways to Know if a Book is Worth Sharing With Your Kids
Remember there is little prep work for student or teacher – a HUGE plus for high school planning
The 124 lessons in Modern U.S. and World History lead your student on a historical adventure they won't soon forget!
On a final note, be sure to enter the giveaway below for a chance to WIN $100 credit to Beautiful Feet Books. Giveaway closes June 18, 2021.