Are you considering homeschooling high school for your teen? We are doing just that! My daughter, who has always learned at home, has been homeschooling high school for over three years now. I can't believe that she is 17 already! When we began our high school journey and were full of questions, we used a variety of resources, many of which came from the Let's Homeschool High School website. This valuable resource answered almost all of our questions. The site also provided helpful templates for everything from credit planners to homeschool transcripts, with tons of links and helpful advice along the way!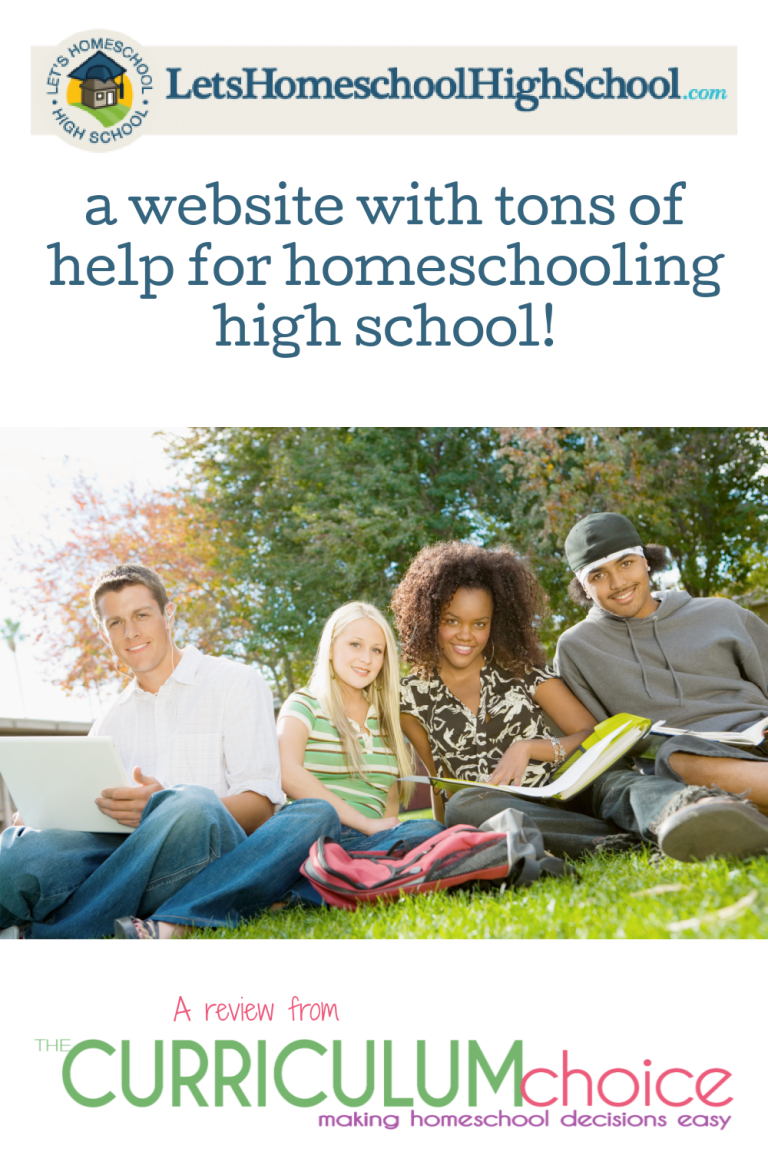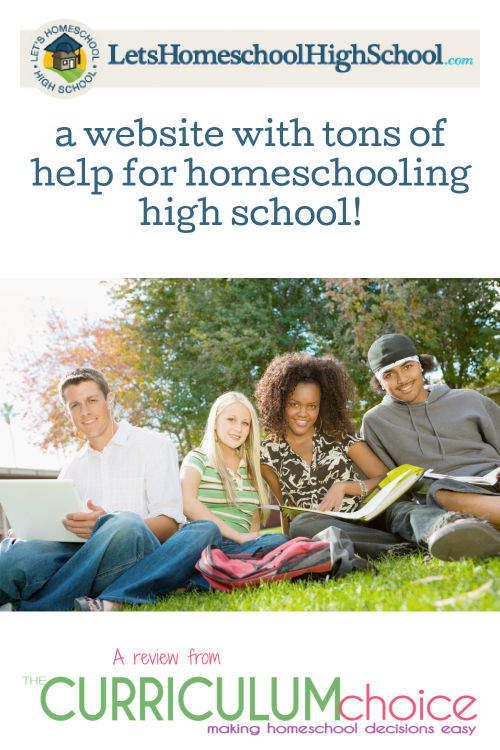 Let's Homeschool High School
LetsHomeschoolHighschool.com has been the labor of love by a team of homeschooling mothers, led by Kerry Jones. All the mothers who run the site have either graduated homeschoolers, currently are homeschooling teens, or soon will have a high schooled homeschooler in their homes. Their core team members include Jamie Gaddy, Jackie Penn, and Michelle Pierce.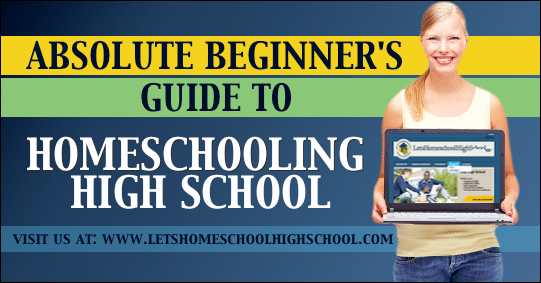 One of my favorite things on this website is their article called The Absolute Beginner's Guide to Homeschooling High School, which truly starts at the beginning of the beginning of this sometimes overwhelming topic! It helped to answer all of my initial questions and gave me the confidence I needed to get going on our way.
Let's Homeschool High School is full of well organized sections to click on such as:
Homeschool Information
Beginner's Guide
Post Graduation
For Parents
For Students
There are many articles which are easily searchable on a variety of homeschooling high school topics. And there are separate blog rolls for both parents and students! The student blog roll is made up of homeschoolers and homeschool graduates, who can speak directly to your teen, and Success Stories that show you and your husband, how other families have really been there, and actually done that!
When you click on the High School Information tab (my favorite go-to section) you will find literally tons of links and resources on:
High School Curriculum
Getting Started
Planning High School Courses
College Planning
with downloadable templates and more!
The Homeschool Curriculum Directory
This is the most thorough directory I have seen for the high school years! It includes both faith based and secular curriculum resources, with both online and offline curriculum options.
There are also many helpful templates to download: ones for planning your courses, others for keeping track of credits earned, a grade point average (GPA) calculator, and the all important homeschool transcript template. Everything that you need to begin or complete your high school at home may be found here!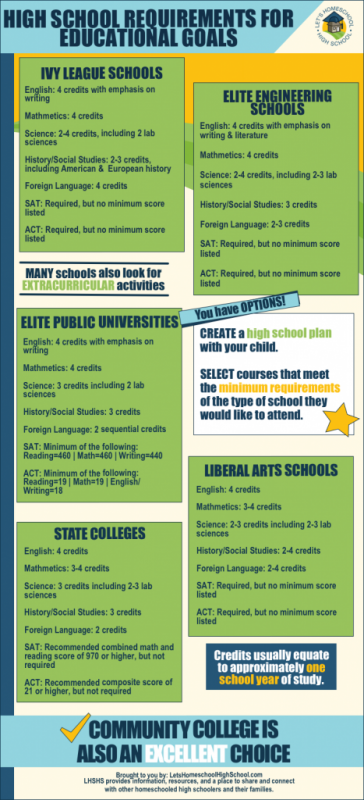 College Planning
One of my first questions in my initial searching was related to college. Quote: "I know a lot about curriculum, but, yikes, what do colleges look for in their applicants? Do I have to look at every college website to find this info?" I was so happy to find the answer under College Planning. It was right there, in a simple chart, which showed the usual requirements that most colleges look for in their applicants.
This chart helped me to set out a plan for my teen, as I chose courses from this list, and planned out her year. Let's Homeschool High School saved me lots of working in my planning! Later, as my daughter got closer to college, I searched the actual college websites, for more specific information as we got ready to chose which colleges to apply to. And now, as my daughter is visiting colleges and filling out applications as a senior, she is being recruited by two colleges!
Don't forget to check out the Encouragement section offered on this site, which includes a Forum, articles, and a new Blog Hop, written by parents of who are busy homeschooling high school themselves, including one by our Curriculum Choice owner, at Hodgepodge.
You CAN homeschool high school, and Let's Homeschool High School is a go-to resource offering helpful guidance along the way. My family recommends this website for both faith based and secular homeschooling families.
For more information, please go to www.letshomeschoolhighschool.com. They just added a new series of downloadable homeschool credit planners – be sure check it out!
You might also be interested in Choosing High School Homeschool Curriculum by our review author team.
More Help for Homeschooling High School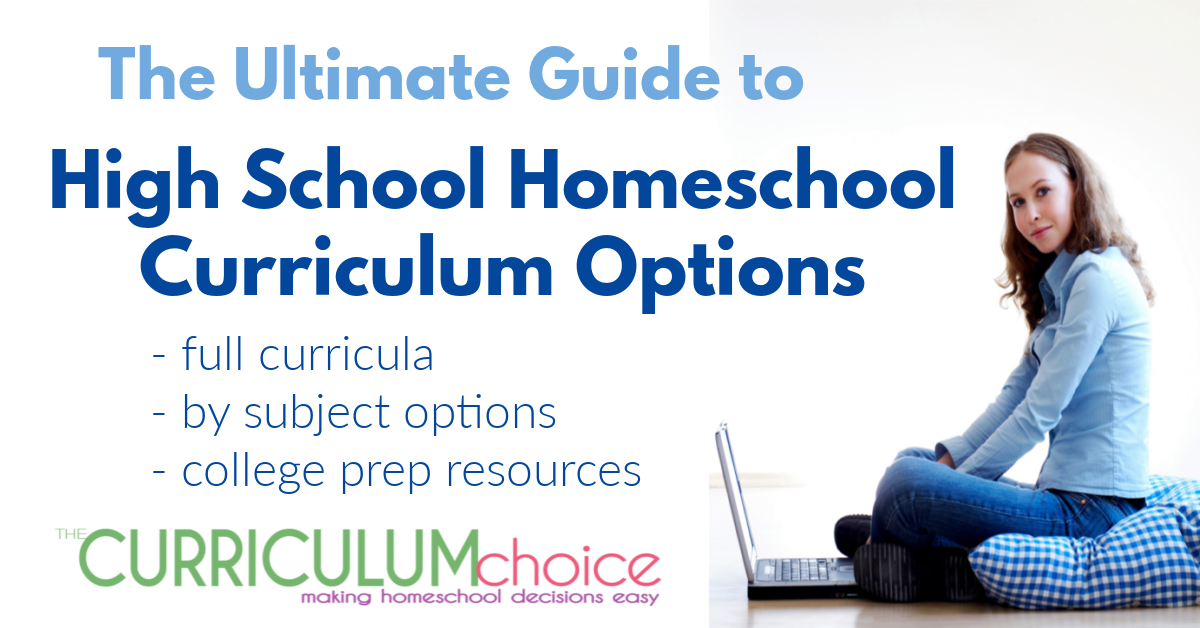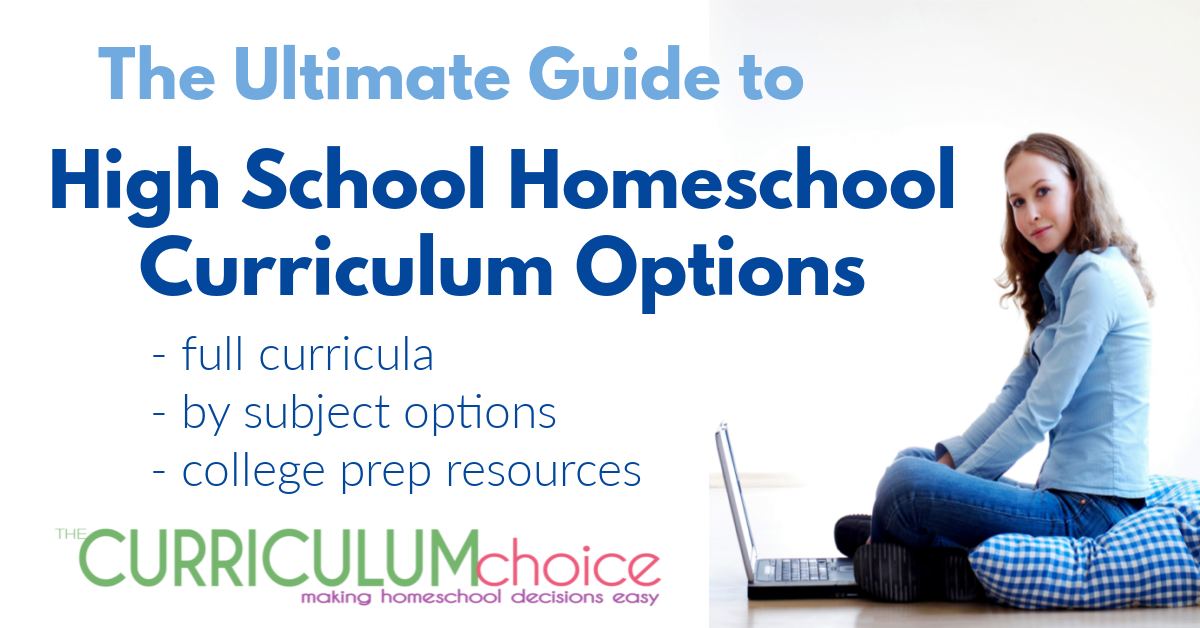 ~ Originally posted November 2013, written by Betsy. She blogs at BJ's Homeschool about the early years, high school and college, and is the author of "Homeschooling High School with College in Mind". She offers free homeschool help through messages at BJ's Consulting.