Yes, I am sharing about Learn Math Fast again! Why? Because Learn Math Fast High School Geometry is now available.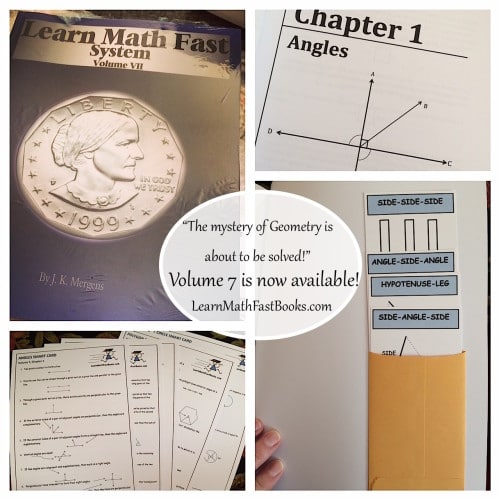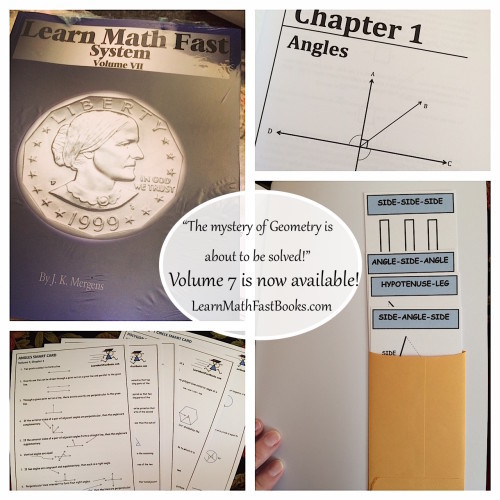 This volume, along with all the others, continues to bless our homeschool learning.
"I am so happy because I understand math!" ~ my eldest daughter
Don't miss the discount code at the end! Good only through the end of October 2015!
I've told you before about how Learn Math Fast is an answer to a prayer. Because this particular style of curriculum meets several learning styles – especially those of the math challenged in our homeschool. But I have also 'caught' those that are not math challenged spending time with this series. It is that good! "The only curriculum that teaches math in months, not years!"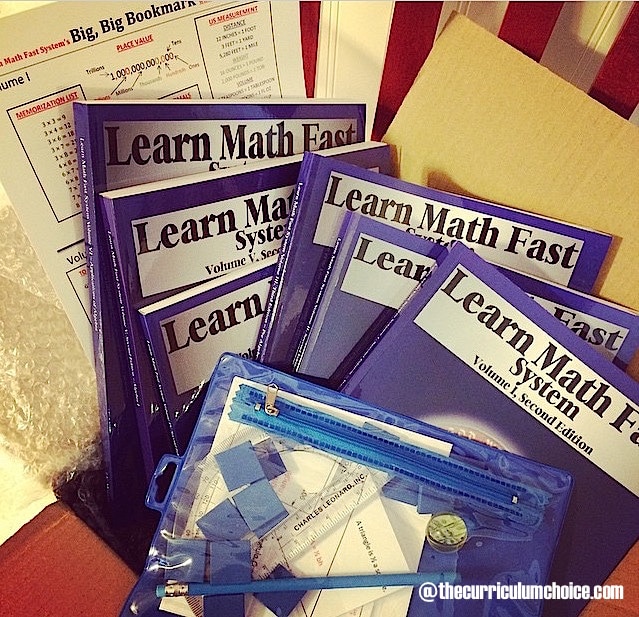 Be sure to read these two posts for detailed information:
Learn Math Fast – my review
Why Can't My Child Learn Multiplication? JK Mergens is the author of the Learn Math Fast System, a series of seven books that teach 1st – 11th grade math using the unique methods she created to teach her son.  She shared more about how Learn Math Fast works here at The Curriculum Choice.
Even more details on each book at the Learn Math Fast website. Besides the wonderful math books, there are also great math articles and free printables at the Learn Math Fast site. View sample pages and take a placement test as well.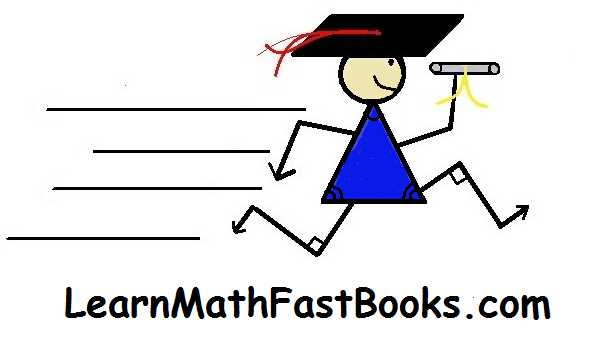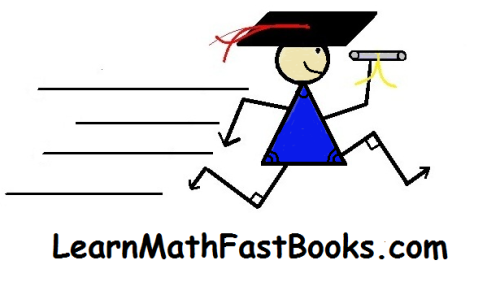 This is also the time of year when we might realize the current math curriculum is not meeting our needs and we need another resource. This was me last year!

An example page from Learn Math Fast High School Geometry – we love the explanations and diagrams.
So, what about Learn Math Fast High School Geometry?
"The mystery of geometry is about to be solved!" Find Learn Math Fast High School Geometry at Learn Math Fast.

This book contains 30 lessons
Worksheet at the end of each lesson
Chapter test at the end of each chapter
A final test
All answers in the back of the book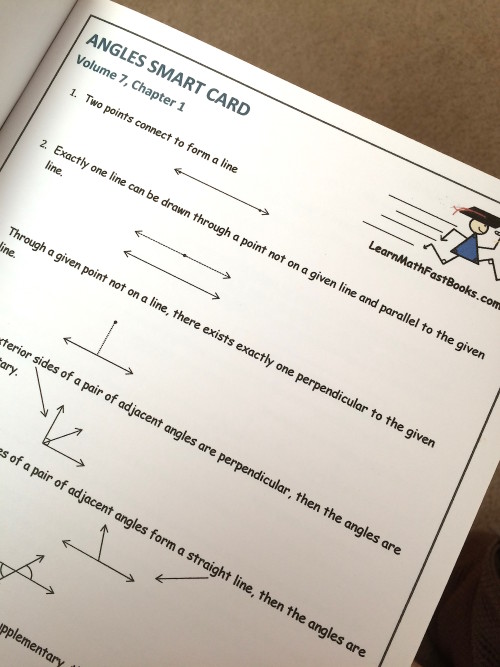 Plus there is a smart card for every chapter!
"Keep these cards handy as you read each lesson to help you remember and recall each of the theorems taught in this book. Feel free to use them while you complete the worksheets. The smart cards can be printed for free on our website."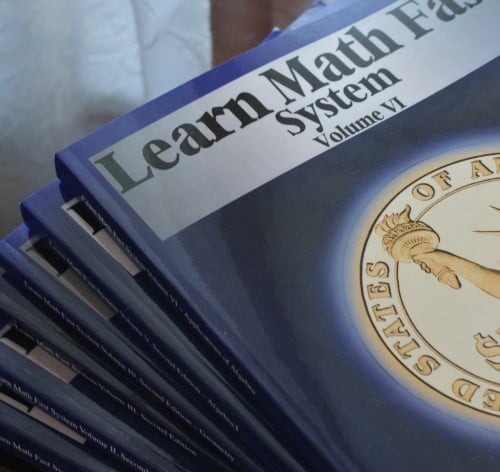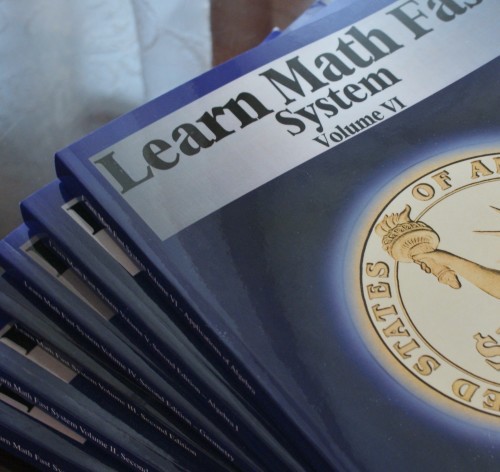 High School Math Credit
In case you are wondering, I asked about high school credit and this makes me so happy: Volume 5 is a credit for Algebra 1. Volume 6 is a credit for Algebra 2. Volume 7 is a credit for High School Geometry.  (Volumes 1 – 4 are not high school level.)
Special Discount Code for The Curriculum Choice Readers
—> Use code CURRCHOICE for $5 off any order at Learn Math Fast! The code is valid until 10-31-2015. Please enter the code during checkout under the "email" and "phone number" fields. Please note:  the code does not work with Paypal, so Paypal users can contact Learn Math Fast, tell Learn Math Fast the code and the $5.00 will be refunded with your order.
Regarding High School Geometry Volume 7 – "This book has a lot of new information, so take your time with each lesson. If you don't understand a worksheet, read the lesson again. And don't worry, you will still Learn Math Fast!"