"We are the dinosaurs, marching, marching…We are the dinosaurs, whad da ya think of that?"
Laurie Berkner is one of our all-time favorite children's artists. Her songs remind us of happy, dancing days when my children were much younger. Days of Noggin and nursery rhymes. And mornings my children would listen to their morning room time CDs filled with Laurie Berkner, the Harrow Family's Sing the Word and Veggie Tales.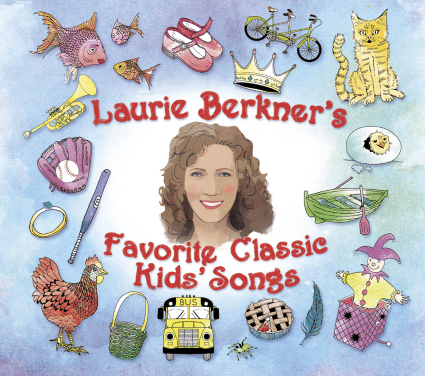 But let me tell you. We are still dancing and singing with Laurie Berkner because now she is releasing Favorite Classic Kids' Songs. Classics that you and I grew up on and our parents and grandparents sang to us at bedtime. This album is made up almost entirely of classic songs. Plus, there are a hand full of our favorite Laurie Berkner songs as well.
I fully believe that classic songs like these help children to learn and grow in so very many ways. Just like art, music blesses all the other homeschool subjects! These are songs all children should know!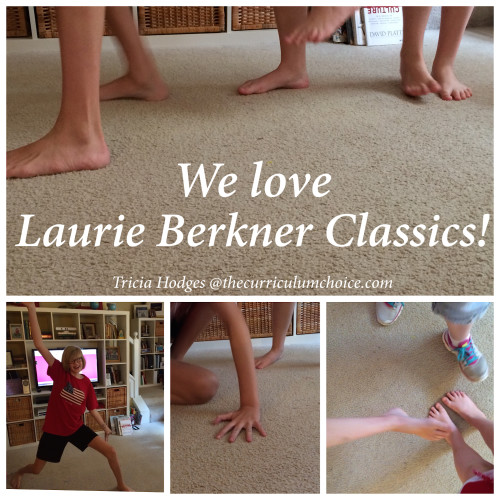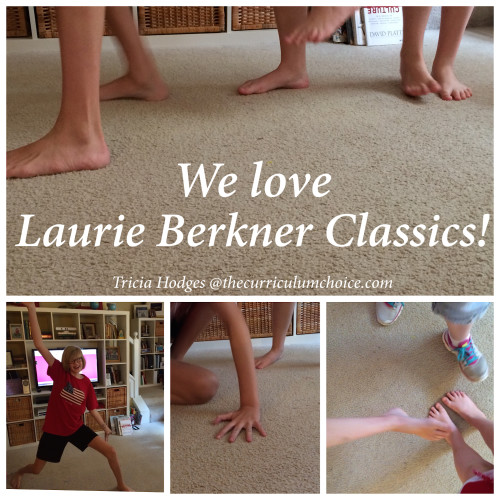 See? We are still marching to We Are the Dinosaurs, The Cat Came Back and more!
Recognize these classics?
Over the Meadow
There Were Five in the Bed
The Animal Fair
I've Been Working on the Railroad
Alouette
Take Me Out to the Ballgame
Rum Sum Sum
Children Go Where I Send Thee
New River Train
Where is Thumbkin?
O Susannah
Shortnin' Bread
Daisy Daisy (Bicycle Built for Two)
The Wheels on the Bus
There's A Hole in the Bucket
"The queen of children's music."
— People Magazine
Froggie Went A-Courtin'
The Itsy Bitsy Spider
I Gave My Love a Cherry
The Erie Canal
Jack in the Box
Lock Lomond
One Two Buckle My Shoe
There's a Little Wheel A-Turnin' in My Heart
All the Pretty Little Horses
This Little Light of Mine
When the Saints Go Marching In
She'll Be Comin' Round the Mountain
Amazing Grace
and more!
Says Laurie Berkner, "I grew up with many of these songs, and I'm sure parents and grandparents will remember a lot of them from their own childhoods.  I'm excited about sharing these classics with kids who may not have heard them before and also introducing my versions of songs that might already be family favorites.  In the true folk tradition, I've added some of my own lyrics and my own spin to many of these traditional songs.  I've kept a folk or rock feel for most of the numbers, with a little reggae thrown in here and there for fun!"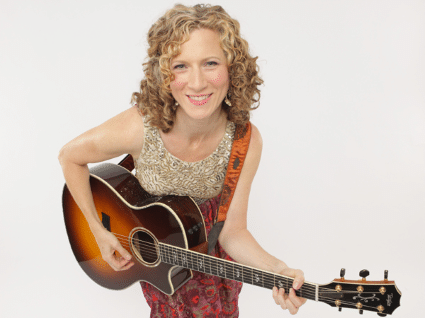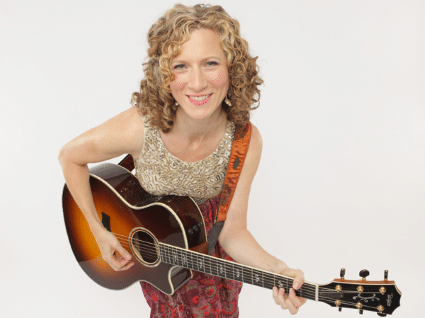 "A kind of sippy-cup Sheryl Crow."
— Time Magazine
And Laurie Berkner classics like:
Victor Vito
Moon Moon Moon
We Are the Dinosaurs
and more!
Here is one of our favorite Laurie Berkner songs! The Cat Came Back is included in this newest album.

Release date October 23, 2015
Digital Pre-Sales in iTunes began September 25th! "If you get Laurie Berkner's Favorite Classic Kids Songs during the pre sale you get a copy for yourself and an extra copy that you can gift to anyone you choose. Or maybe even keep for yourself as well. Either way, you get two for the price of one and you can't beat that. To check out which of your childhood favorites are on the album use the link below."
Laurie Berkner's Favorite Classic Kids' Songs
For ages 0 – 7
Label:  Two Tomatoes Records
Cost:   $13.98 for CD.  $12.99 for digital download.
Running time:  129 minutes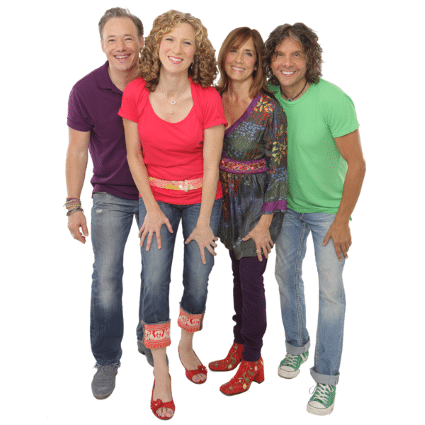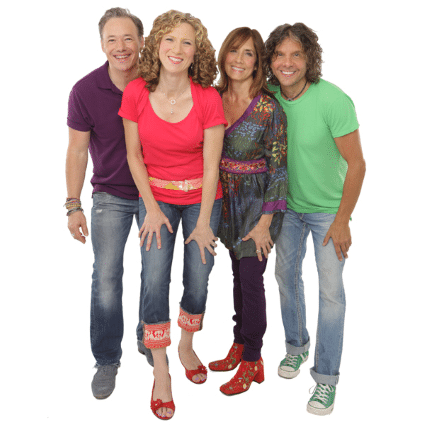 Find more Laurie Berkner:
We highly recommend this fun music! Head over and get your copy of Laurie Berkner's Favorite Classic Kids' Songs now!
Homeschooling for fifteen years now, Tricia faces a daily dose of chaos with five children from elementary to high school. She is author of art curriculum for all ages and helpful homeschool habits at Hodgepodge. She and her husband, Steve, are owners of Curriculum Choice.