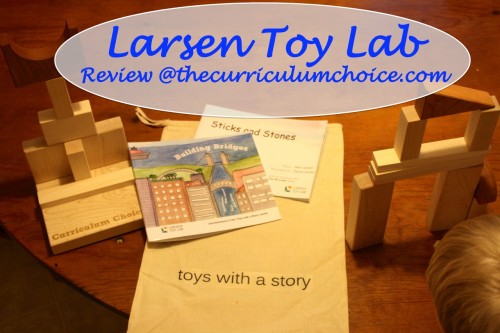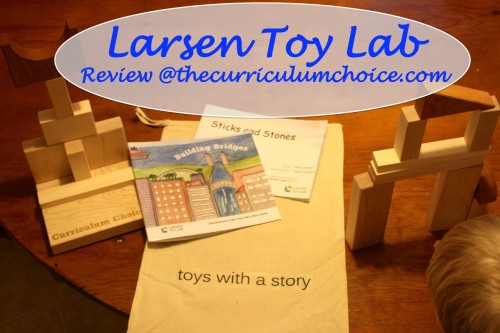 Back when we were brand new parents, my mother gave my children a set of blocks. Many a plastic toy have come through our house but that set of blocks still stand, stack and stimulate imaginative play.
That was 15 years ago. Today my five children still play with blocks…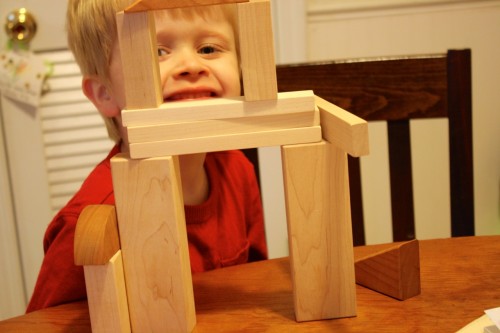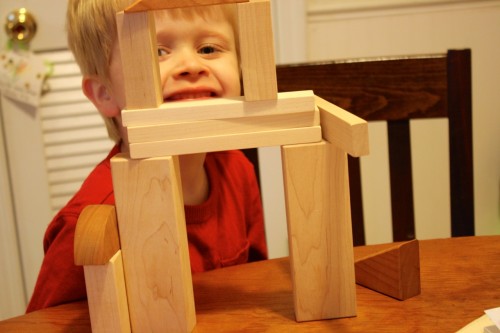 Exactly why we found Larson Toy Lab to be such a wonderful, family-friendly toy company. Blocks, books, play. That's what they are all about. And guess what? They are a sister-brother entrepreneurial team.
Watch this introductory video:

A few things you should know:
High quality blocks come only from specific tree farms – those that replant trees
Made in the USA
A book series prompts imaginative play
puzzles for reasoning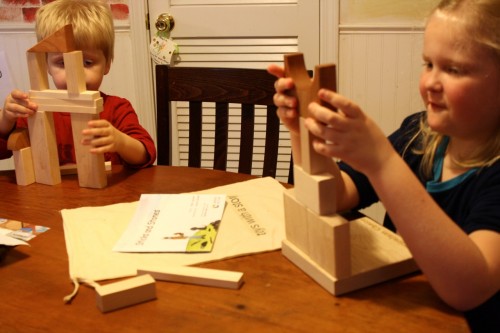 Below is a graphic of how Larsen Toy Lab is different from other toys you find on the shelves: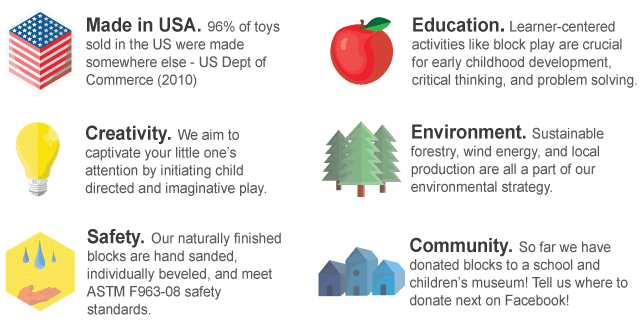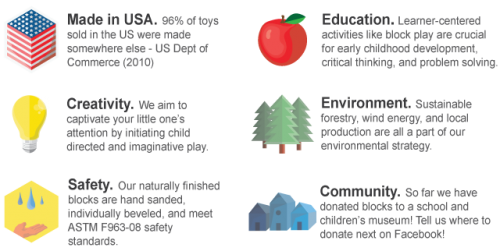 There are different levels of block sets available. The one we received includes what is detailed in the giveaway below.
When we opened our box from Larsen Toy Company, there was immediately a half hour of play that happened right at the kitchen table.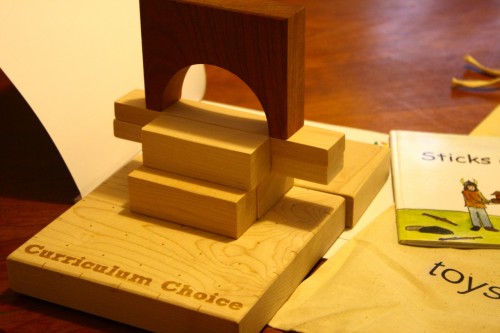 Plus who can resist a name engraved right on the biggest block?
We enjoyed the block set with both the Sticks and Stones book and the Building Blocks book. The blocks were delivered in a fabric bag – nice for storage! (storage is always important in a busy, homeschooling family)
Also available from Larsen Toy Lab:
Ten Towers game of strategy
Shape Match Puzzle Set
Building Bridges toys with a story
Great Gift! Buy Larsen Toy Company toys on their Kickstarter Page. Delivery guaranteed in time for Christmas!

Order your blocks today and help Larson Toy Lab reach their goal!
We aren't the only ones excited about these quality block sets. My fellow homeschool friends have shared reviews too.
Now for the giveaway!
Would you like your own? You can enter to win the same set we have! Just follow the directions in the rafflecopter widget below. (**** ORIGINAL SET **** Get the set that started it all. Read the story of a young Viking boy able to use his imagination to transform from a poor farmer's son into a town hero! (INCLUDES: 'Sticks and Stones' children's book, 20 blocks, a cotton bag, and personally engraved!)
~ Homeschooling for over a decade now, Tricia faces a daily dose of chaos with five children. She shares a mixture of free art lessons, recipes and helpful homeschool habits at Hodgepodge. Her husband, Steve, also writes reviews here at Curriculum Choice.