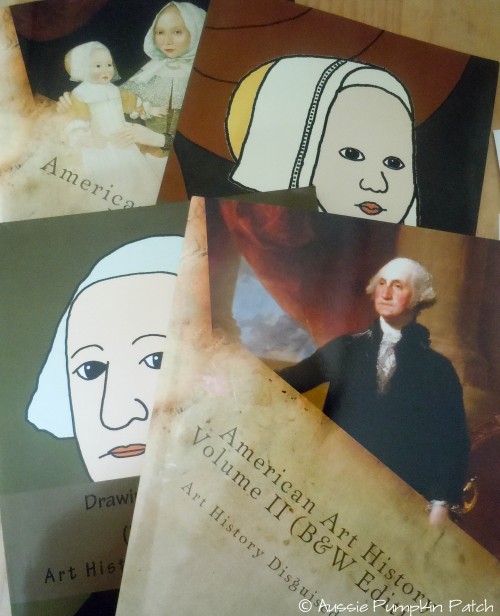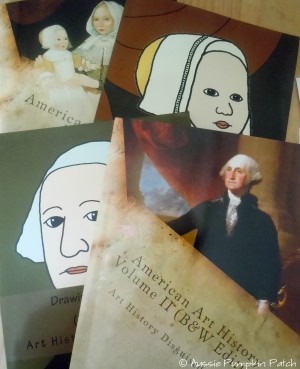 I'm going to start by being really honest with all of you, I'm very very hesitant to accept any kind of curriculum or product in exchange for a review.  It's not that I feel superior to anyone or anything, not at all! It's actually a few other things. 1, I tend to be tardy when I have to fulfill an obligation. It's like my schedule suddenly becomes overrun with a hundred different things! 2, I'm always worried I won't like the product I'm given and then I wouldn't know what to do with myself! 3, I get asked quite a bit to review items that people are simply not willing to send to Australia.
So when the question came up about reviewing American Art History, I didn't even contemplate it. It's true, I didn't. When I was asked a second time, I became curious and took a peek at the curriculum. After all art in our little homeschool often gets put on the back burner no matter how hard I try to bring it forward.
One look and I have to admit I was intrigued and really excited about taking a better look at this curriculum. Imagine my surprise when ArtK12 sent me, not only Volume I, but Volume II and their bingo game for both books. I actually squealed, no joke! My kids were pretty excited about it too, which made digging into these books really exciting for all of us.
How We Use It:
I simply read through the information in the beginning of the book where the author, Kristin Draeger, explains how she intended for the curriculum to be used. It's pretty simple really. Read a lesson, do the drawing, play the game.
Of course, first day up, my boys didn't want me to stop reading and begged me to move on to the second lesson. Which I did. Which is why we received a frazzled message from my husband wondering where on earth we were when we were 10 minutes late meeting him for lunch. Whoops!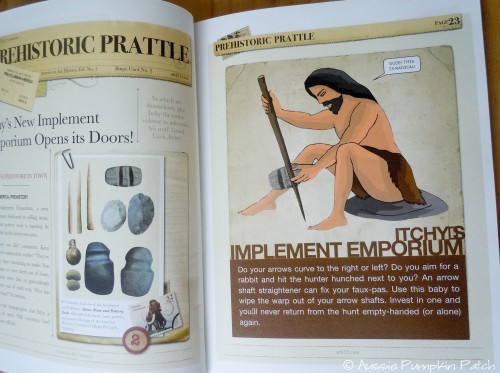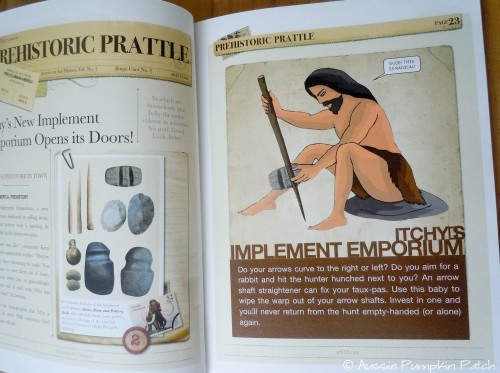 Each lesson is very child friendly and is so much fun to read aloud! There's funny little advertisements, news articles, and quips to read – all adding to the enjoyment of the lesson. At the end of the lesson you get to inspect the piece of art your learning about as well as a forgery with a game of Spot The Difference. My boys really love this game. I have to admit I always loved those games in children's magazines when I was little. Who am I fooling, I still love them!
After we finish with the lesson we pull out our special pencils for the drawing portion. The book doesn't require special pencils, but while we were in the US earlier this year I picked up a special pack of Prisma Coloured pencils. These are the ones we pull out for Art Day.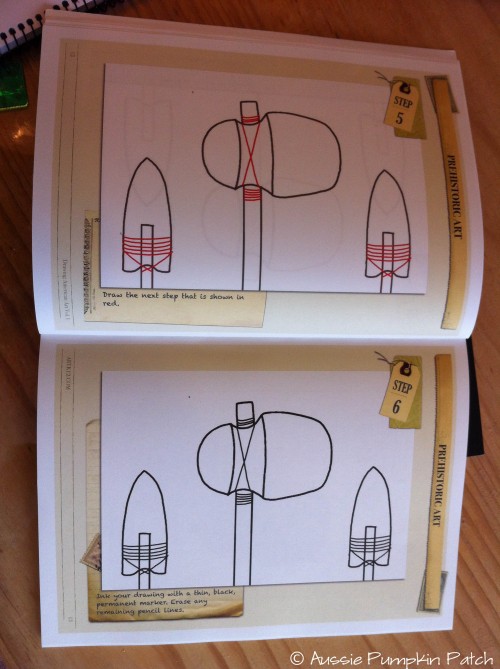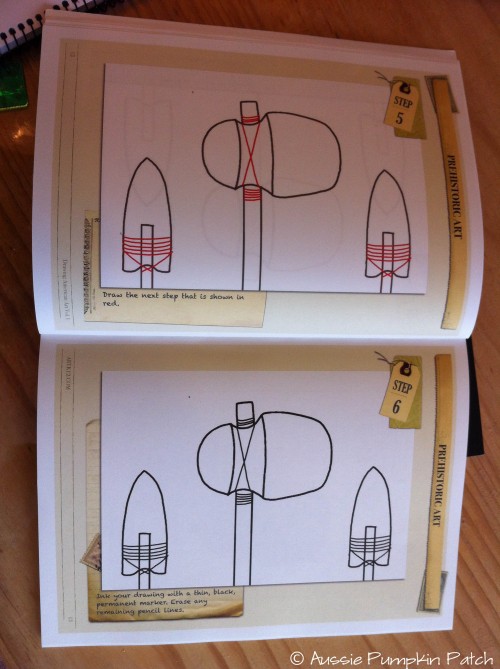 The drawing lesson is very step-by-step. I draw right alongside my boys. The boys prefer to draw on white paper so that if they feel their drawing is a flop they can begin again. I use a sketch book, simply because I had one on the shelf that needed using.
What I love about it:
Oh where to begin..
I love that the lessons are fun, engaging and written to my children – making them crave more!
I love that the drawing book is step by step, but more so that each step is obvious and simple. Many times we've become frustrated with step by step instructions that weren't clear cut.
I absolutely love that this Art Curriculum can be used as is or can be tied right into your US history lessons! How amazingly fun is that?!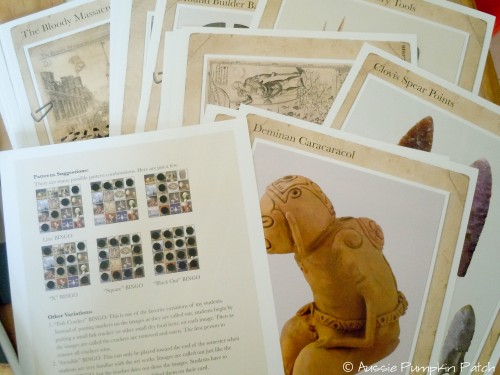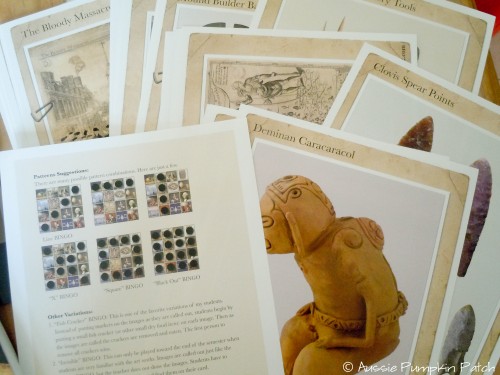 I really really love that the art in the book takes up a full page in the book. It's always frustrating when you get a tiny print and can't see all the goodies in the picture that are being described.
While I did not pay for the volumes I currently own, I do love the price and find it very affordable! In fact, when I wasn't sure if I'd be able to review the curriculum I considered purchasing a volume to use with my children! When we finish up the two volumes we have I suspect we'll be purchasing the others that are available.
I love colour. I mean I really love colour. It makes me smile. The books are in colour, but if you need a less expensive option they offer the books in black and white at a slightly discounted price. One of our volumes is in colour, the other is in black and white. Of course, I'm more drawn to the colour version, but the black and white version has all the goodness of the colour version.. just without the colour!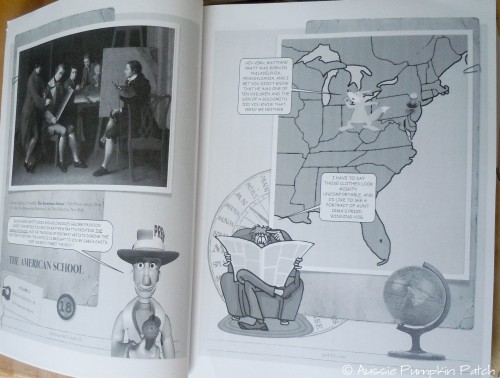 Samples. I love their samples. You can get a great feel for exactly what you'll be getting through the samples for all the books over on their website, don't hesitate to check them out!
What I Don't Like
Okay, so the only thing I could possibly say that I don't like about this product is that I so wish they had Art Lessons just like this for world art too! It's true, I do. Art is not my strength in regards to teaching my children and Kristin has made this curriculum so student and teacher friendly it's very hard to resist using! Mind you, they do have books about the Mona Lisa, which I'm equally excited about too.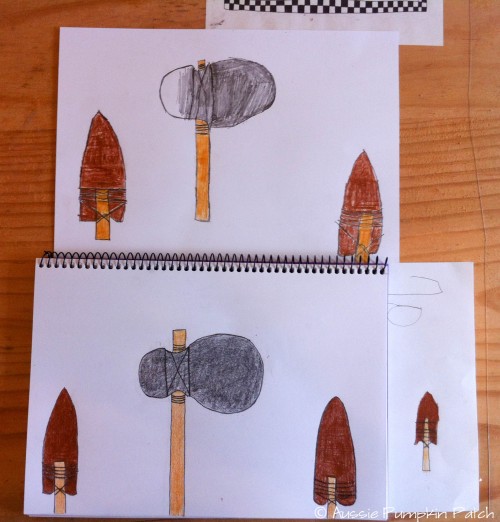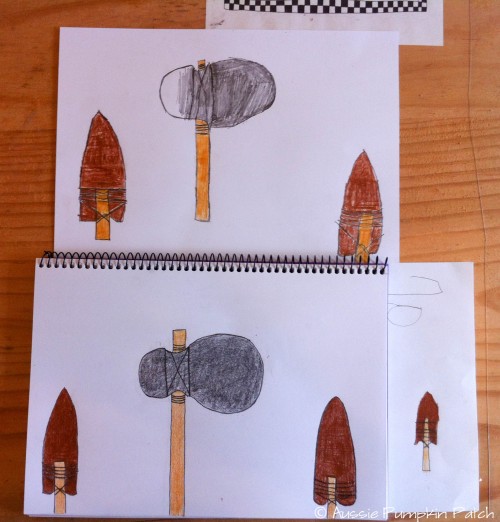 Bottom Line
We love this curriculum! My kids ask each day when we're doing another lesson and love sharing their drawings. In fact, they even had Nana do a lesson with them recently!
~ Want to see more ways the crew from Down Under have fun with art, their special coloured pencils, or anything else..  you can find out over at Aussie Pumpkin Patch.