Don't miss the giveaway at the end of this review!
I am going to start with letting you know that I love this app! I appreciate the opportunity to review it.
Kids 1st Shape Puzzle offers eight different puzzles to choose from. There are animals, numbers, transportation, letters, and more! As the child manipulates each item into place, a little burst of stars shows that it is correct. When the entire puzzle is complete, the player is rewarded with applause (or other happy sound).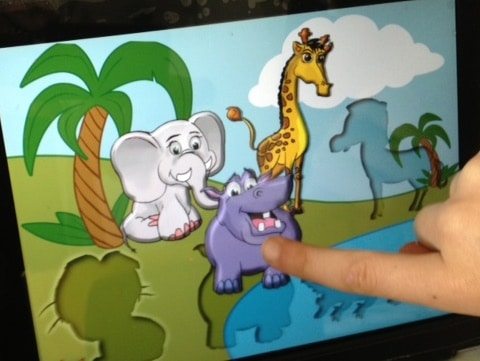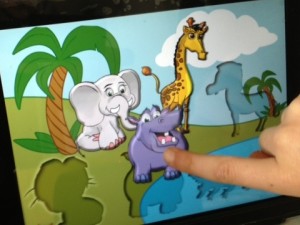 My first little reviewer, my two-year-old grandson, struggled to maneuver each piece into its place. That did not stop him from enjoying the puzzle. With a little help, he was able to play with it. He especially enjoyed the sound effects on the animal and transportation puzzles.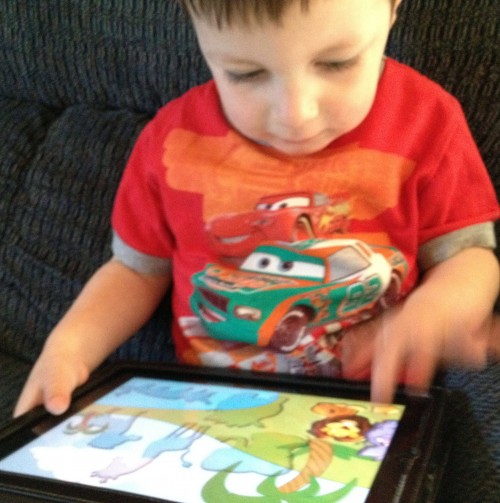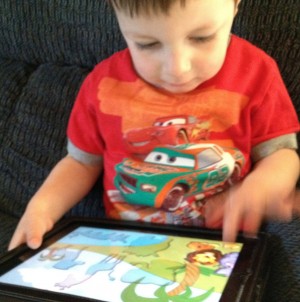 My granddaughter, also two years old, had more time to play with the puzzle, and after a little instruction was able to get each puzzle piece in its place with no trouble at all. If your child is experienced at using an iPad screen, moving the puzzle pieces should not be an issue.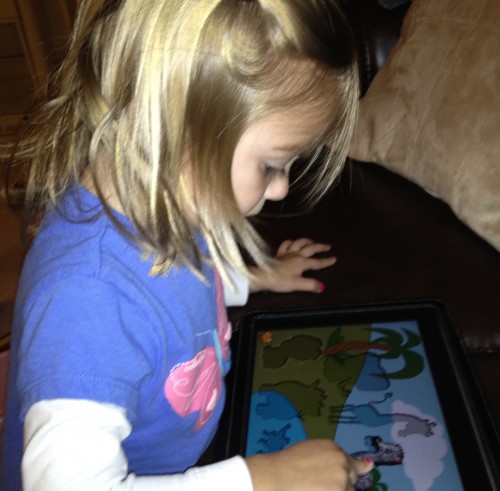 Both of my reviewers gave this app a serious thumb up.  In fact, when I took my iPad to leave, my granddaughter started to cry. Sadly, not because I was leaving, but because she wanted to play some more!
I give it a thumbs up as for its colorful, interactive format! When moving a puzzle piece into place, its name is heard. The puzzles with transportation and animals also have sounds that accompany each piece. My favorite is the music puzzle- when a piece is dropped in place, the child is rewarded with the sound the instrument makes.
This app could be a lifesaver while waiting for dinner, doctor appointments, or on a long car drive!
Another bonus is that it includes the Hebrew alphabet and offers an option to play with Hebrew responses.
Now for the giveaway!
-Laurie Duquette is mom to 7 children and a grandma of 3. Her family is beginning their 19th year of homeschooling. You can read more about their homeschooling adventures at Keeping It Simple.