Organization and keeping an ordered homeschool tends to be top on every homeschool mom's list of things to accomplish. Let's face it, a well organized day allows things to flow more smoothly. There's nothing quite like waking up and realizing you have a million things to do and wondering how on earth you'll get through them. We've all had days like that, where we want to sit down and ask for a do-over or at least a few extra hours to accomplish the never ending list of tasks we set for ourselves. Or at least that spelling test we meant to give out..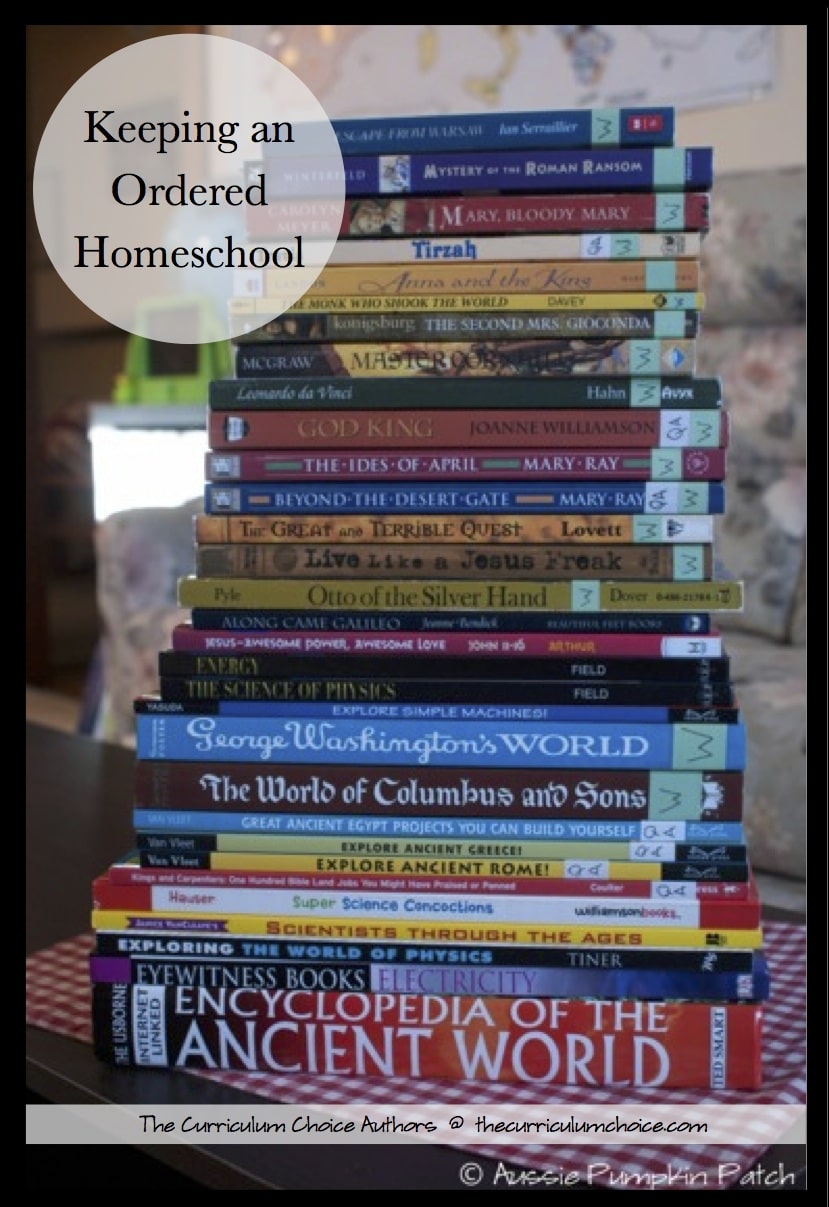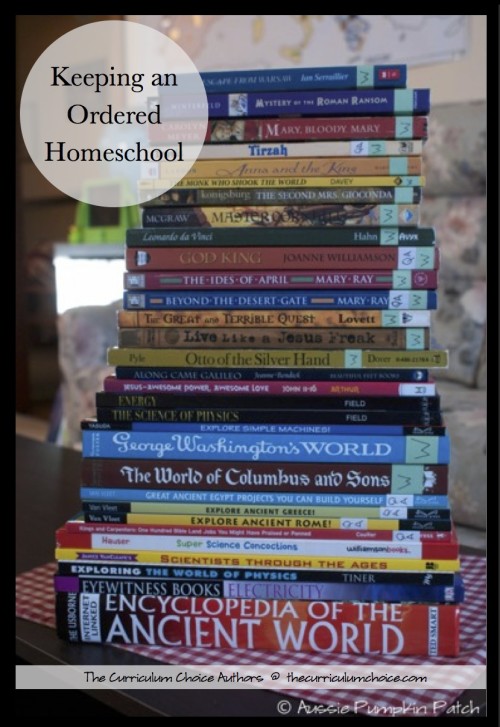 Keeping An Ordered Homeschool
One year we had a running joke in our family that if it wasn't 7pm we had to put our forks down and watch the clock until the hour arrived. Why? Between homeschool, long work days for my husband, and the typical day to day things in our home dinner was consistently late. So much was the routine and pattern of this late evening meal that one evening upon sitting down after dinner clean-up our youngest announced we must be having two dinners tonight because it was only just turning 7 o'clock. Even now, with life a little less insane we still joke about this!
There's this interesting myth that floats around the homeschooling community and is especially rampant amongst newer homeschooling families. It always results in the #1 question: "How do you get it all done?" Let me put your mind at ease, we don't. It's not something to be ashamed or worried about, it's a conscience choice one can make. You can stress over accomplishing it all or you can settle into the confidence that your children are educated and your family is fed. Find the balance that best works for you.
I'm with you. I want a clean and tidy home, hot meals, and well educated children. I want it every single day, but that's not always my reality. My sink was recently photographed full of dishes while a child was running a science experiment over the top of them! Walking through my lounge room before tidy-up time can be like attempting to cross a pit of lava on roller skates. I often find it newsworthy to announce to the family when the kitchen floor has been freshly mopped. Things like that use to bother me and quite honestly still do at times, but I've learned to see the bigger picture.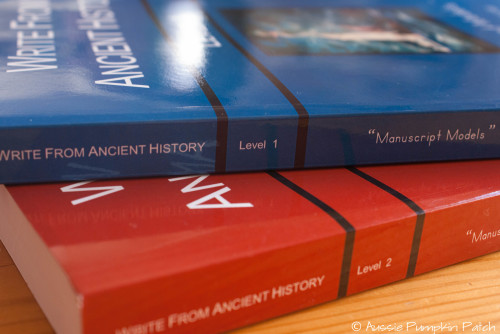 The smile on the child's face who spent the last three weeks trying to remember exactly how to spell that one word holding him back from moving on to another lesson. The resounding whoop that can come from the depths of the library when the new math lesson clicks and the learner can't wait to share it with everyone else. Those moments when we're driving to one activity or another and I get to listen in on the kids debating the outcome of a book we might be caught up in, explaining to each other a history lesson we've learned, or gushing with enthusiasm to be the first to share the days activities over dinner.
Those are the moments we live for, the ones we cherish forever. I may appreciate a well scrubbed kitchen floor, or a lounge room that doesn't make me consider installing a zipline from doorway to doorway. But when my kids are grown and on their own, these are the moments I'm going to remember and cherish.
This month the authors at The Curriculum Choice bring you their reviews, hints, tips and tricks in helping keep their days ordered as they move along. These are the little things that help us keep the balance in our daily strides to bring order to an otherwise chaotic and crazy time in our lives.
Keeping An Ordered Homeschool from the Archives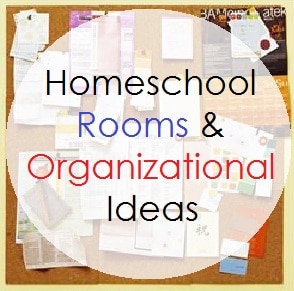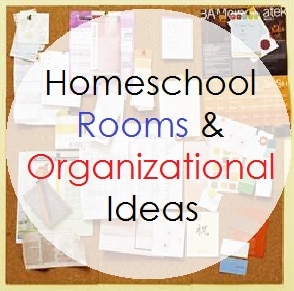 Homeschool Rooms and Organizational Ideas from our Review Authors – One of our all-time most popular posts. (With links to our homeschool rooms!) This is the time of year for new pencils, clean notebooks, and freshly organized bookshelves.  The authors here at The Curriculum Choice want to help you get organized by sharing our homeschool rooms and organizational ideas for everything 'homeschool.'  Enjoy!
Wrapping Up a Homeschool Year – Storage Ideas and Graduation – lots of great ideas  for storing the remnants of your homeschool year, as well as planning for graduation.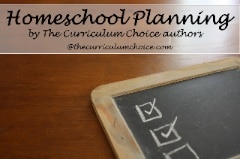 Homeschool Planning – A round up of all our best homeschool planning tips and resources. Including the free Ultimate Guide to Homeschool Planning ebook! (subscribe to The Curriculum Choice for your free copy!)
From Our Review Authors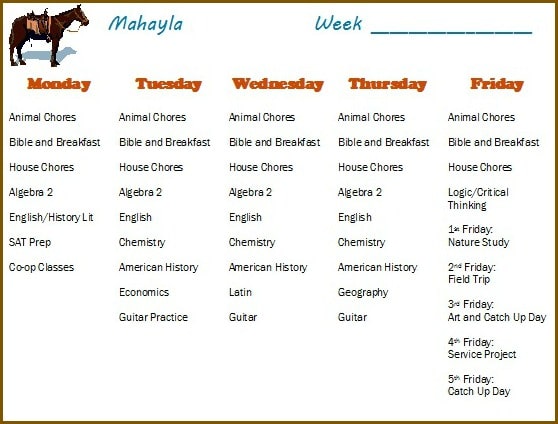 Cindy West of Our Journey Westward
I used to think I was a distant relative of Martha Stewart.  Then I had children – specifically children #2 and #3 who happen to be wonderfully active and utterly disorganized boys.  All hints of any Stewart genes have disappeared and I now painstakingly do a little here and a little there to keep myself, our home and our homeschool organized.  There's so much more I could (and should) do, but a few bright lights of organization attempts have worked really well and I'm sharing those with you today…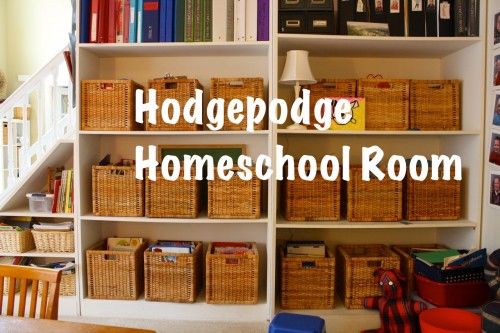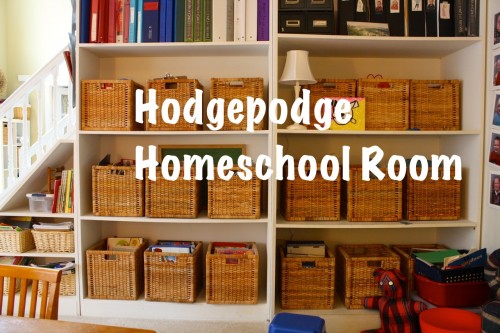 Tricia Hodges of Hodgepodge
We are always updating something to meet the changing needs of our age range – and tackle the visual clutter that makes me crazy!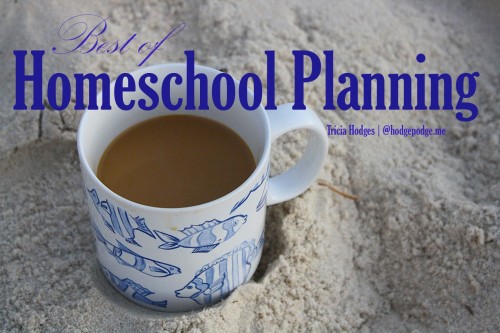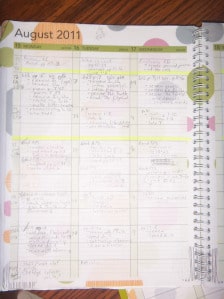 Heidi at Heidi's Miscellany
Flexible Homeschool Planner – Notice I said "pencil in"…I am what most like to call a "free spirit", so I like to be able to change things up a bit as we go. This planner is flexible enough for me and keeps me in line with our planning at the same time! And the best part…I get a planner for the entire year for about 20 bucks, even less if you have a coupon!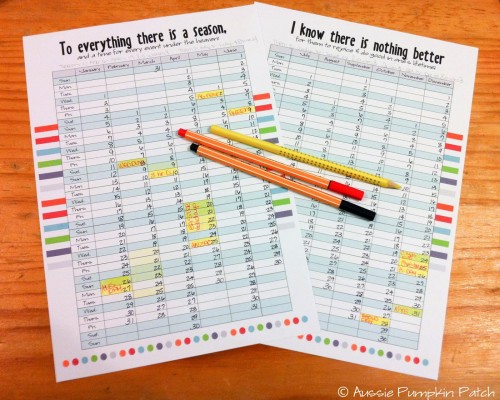 Kendra at Aussie Pumpkin Patch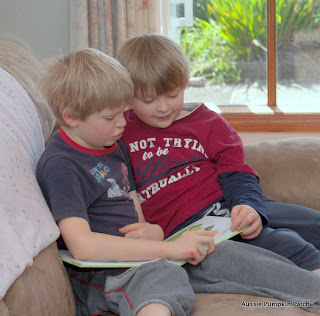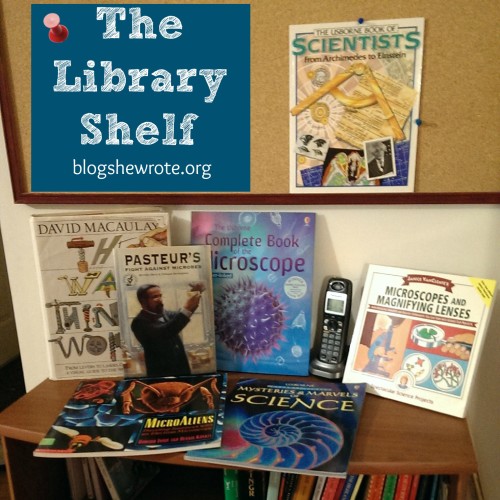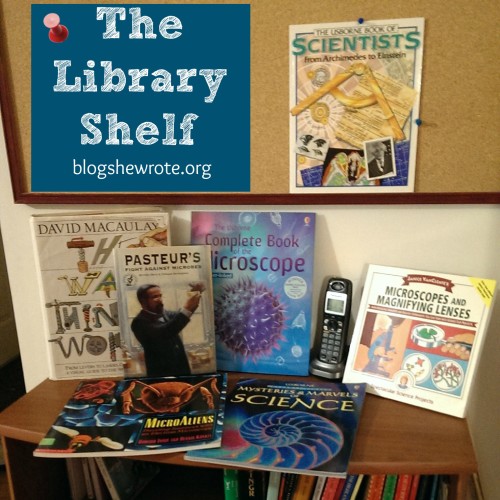 Heather of Blog, She Wrote
Our Learning Environment– A tour of how we use our space to keep our homeschool organized. We have many learning areas in our home, but the home base for our educational materials is in our school area.
Project Workspace– These are the places in our home devoted to projects. Each of the six of us have a space where we can work without interruption. We've made workspace a priority so that we can leave projects out which allows us to work whenever we have time.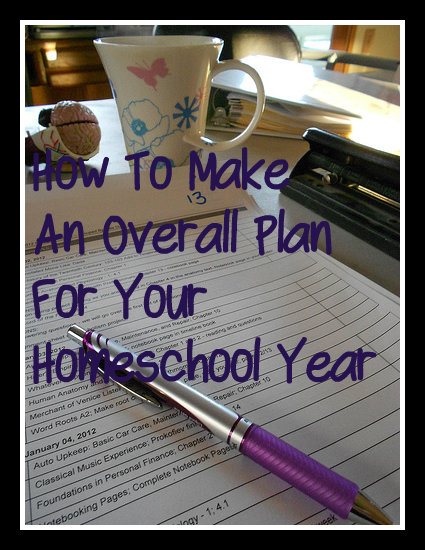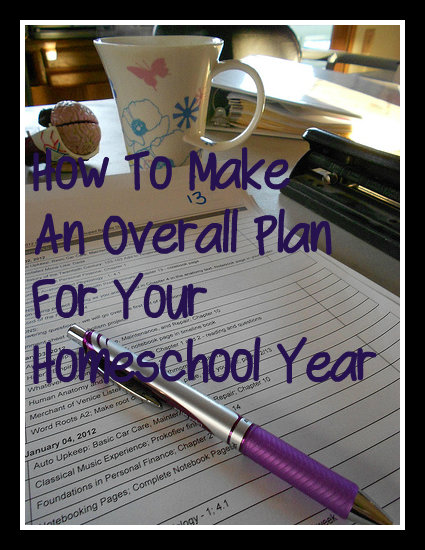 Barb of Harmony Fine Arts
How to Make An Overall Plan for the Year – (one of our most popular posts!) Often I am asked by new homeschoolers about how to make an overall plan for the school year. They are looking for the nuts and bolts of putting lots of great ideas together because they tend to get overwhelmed by whole process. I shared the following ideas with a friend and I hope they help and encourage readers here at Curriculum Choice.
Review Team Features
~ Hosted by Kendra of Aussie Pumpkin Patch
originally published 2014