History is one of our favorite homeschooling subjects. NOT the dry, boring textbooks I remember from my own educational days. But because of the books and programs we use history has come alive for both me and my daughter. One of my new favorite additions is Scholastic's Interactive 3-D Maps: American History.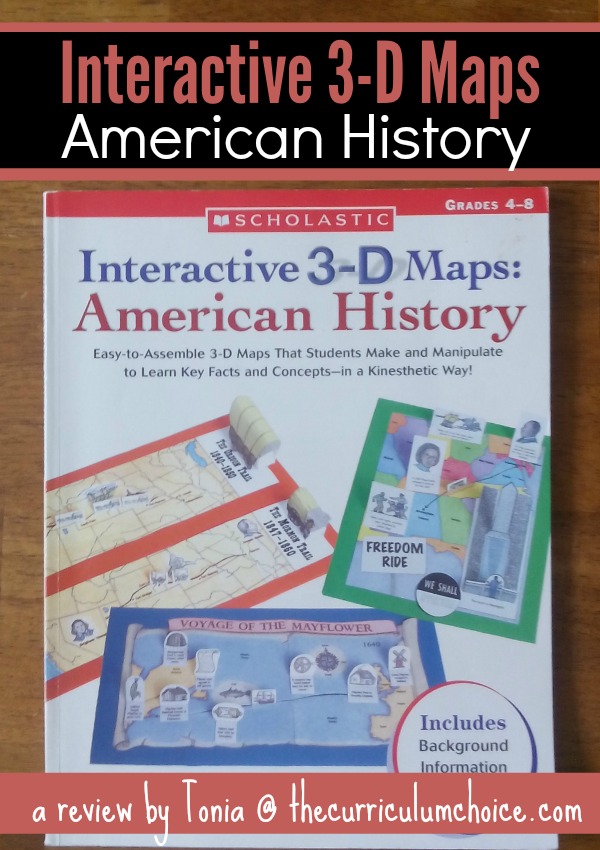 Interactive History Fun
Interactive 3-D Maps: American History covers 26 US historical events from Vikings to the Space Race. Each project follows the same format. The first two-page spread includes instructions for teachers followed by two more pages of reproducible maps and figures.
On the teacher's instructions pages, you'll find advice for mapmaking, details about the map, more information about the time period, geography, people, tips for teaching with the map, and more ideas for research and reports. Really, you could use each map as the basis for a complete study on a specific historical event – there's that much useful information!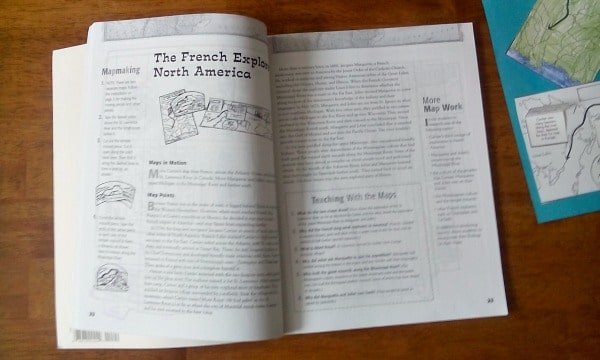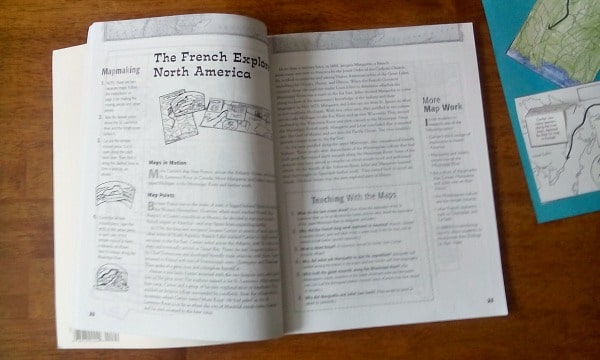 Some of the historical events covered (26 in all):
Vikings
Columbus
Piracy
Paul Revere
Trail of Tears
Underground Railroad
Transcontinental Railroad
Panama Canal
Civil Rights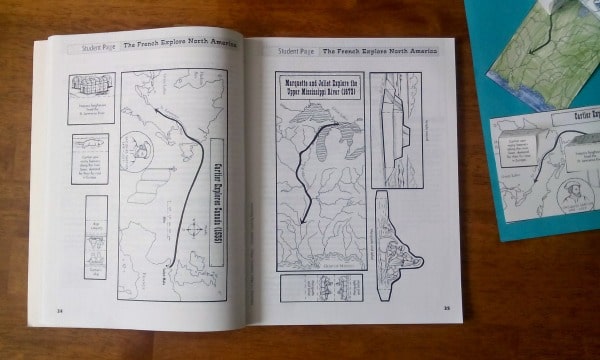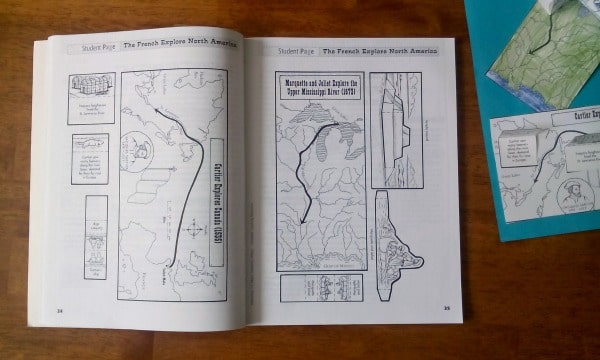 The highlight of these maps is the interactive nature. Each map needs to be colored, cut out, and mounted on a large piece of construction paper or card stock, leaving the center adhesive-free. There are bold arrowed lines that need to be cut so the included pieces can be moved along the map. There are usually a few more 3-D pieces that are added to the map as well – containing relevant facts about the map.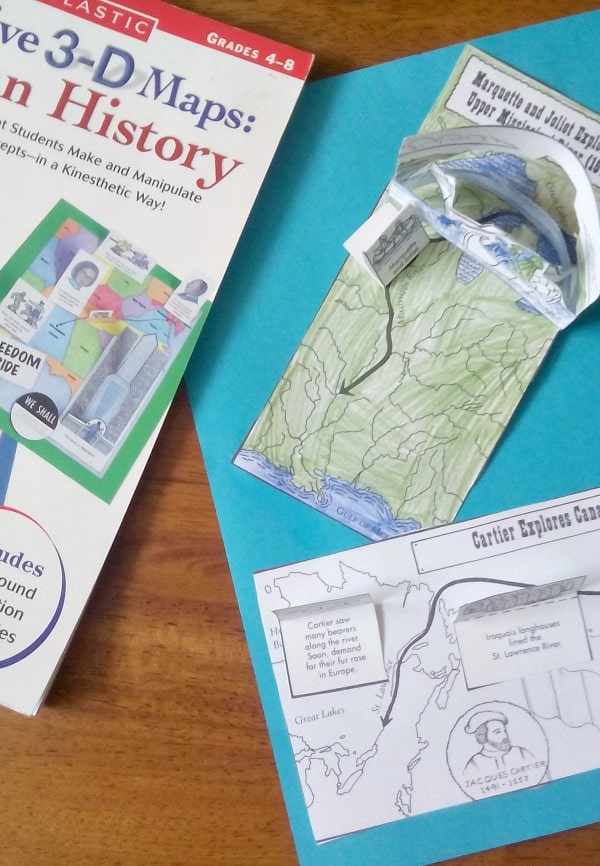 How we're using this resource
We're studying early modern history this year with Story of the World volume 3. Adding these maps is as simple as photocopying and making a note for the appropriate lesson. It adds a nice bit of geography study as well as hands-on fun. My daughter loves the interactive nature of these maps – there's something about tracing the routes of the explorers and other historical events that really helps cement it in her mind.
This book is a perfect addition to any American History program. If you want a simple way to add some hands-on fun and a little bit of geography too, this book will be perfect for you. Besides the book, all you'll really need are basic office and craft supplies (and a photocopier to copy the reproducible pages).
You can find Interactive 3-D Maps: American History at the Scholastic Teacher Store.
I'm not the only one who loves this resource. You can read Kendra's review too – Interactive 3D Maps (I love her method for storing the completed maps!).
Want a peek at some of my other favorite history resources? Here are a few other reviews:
~ Tonia from Happy Homeschool Nest
Save