History has always been the backbone of the homeschool plan in my home. What I mean is that I often plan and build my homeschool curriculum choices and enhancements around our history for the year.  I love to add historical fiction for our reading selections and art lessons for some hands on history projects. I also love approaching this subject in the homeschool environment. If you're still not sure what to chose to get you started this year, you'll find a place to begin right here with our Homeschool History and Geography Curriculum Reviews.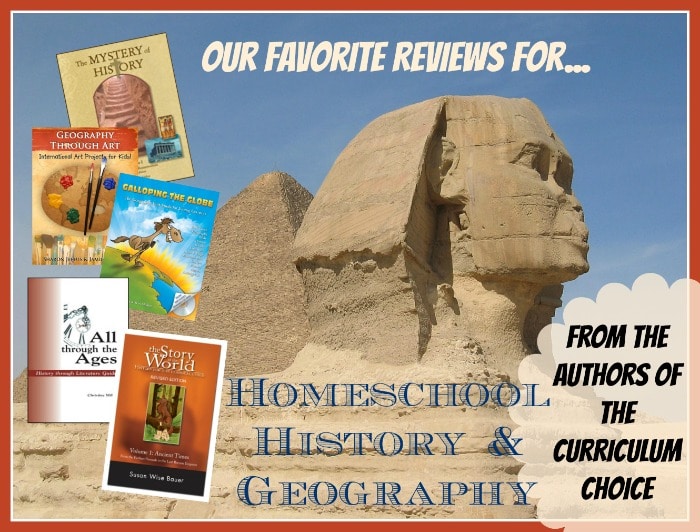 Let us tell you what we've liked and used and what you'll find in these popular and less popular homeschool history and geography programs.
Our Homeschool History and Geography Curriculum Reviews
Below are some of the many history and geography reviews our Curriculum Choice authors have written.  You'll be amazed at all the resources available to you and your homeschoolers!
Main Curriculum
All Through the Ages– Literature and Timeline Resource Guide
Geography Florida Catholic Pilgrimage
A Child's Geography: Exploring His Earth
Winter Promise : Around the World
Short Lessons in U.S. History and much more!
Supplements for History and Geography
Global Puzzle Review, Usborne Encyclopedia of World History, Stack the States- App, Wee Sing America, Veritas Press Timeline Cards, and so much more.
Please do a search if what you're looking for isn't listed here.
More Encouragement from Our Authors
The Curriculum Choice authors have active blogs where they share all kinds of homeschooling advice and experiences.  Below, you'll find links to helpful history and geography posts from a few of our veteran homeschooling authors.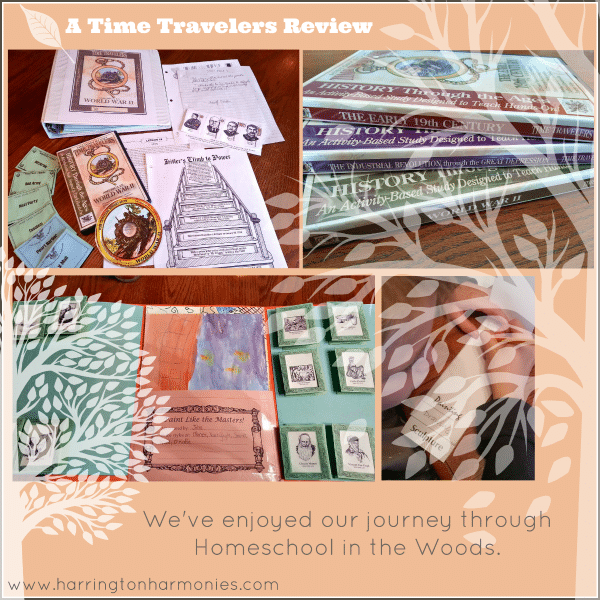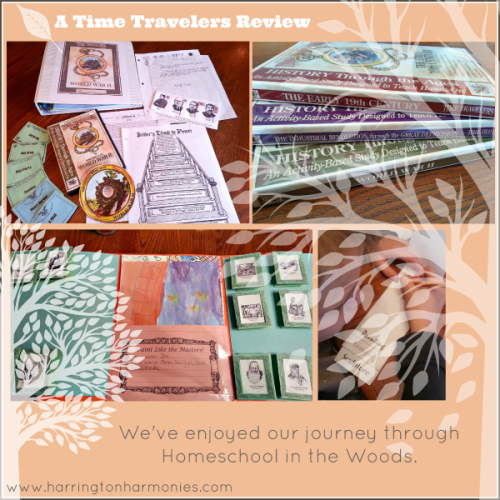 Stephanie
Homeschool in the Woods Time Travelers Review-"Much to my surprise it was not as daunting as I had once thought. Don't get me wrong, it is filled with a plethora of amazing hands on projects such as arts and crafts, notebooking pages, timelines, time period recipes and dress, copywork or handwriting pages, writing assignments, games and flashcards, and lapbooks which can be used as the finishing project for the unit, plus numerous other projects that apply to the lessons and time periods. But what makes it a truly excellent program is the level of it's content."
George Vs. George:  The American Revolution as Seen from Both Sides– "We used this book as a read aloud history book for our unit on the American Revolution. For us it was supplementary and reinforced what we have been studying. However, the book was so well a retelling of the conflict from beginning to end, that I believe it could be used as a "spine book" for any American Revolution study."
Usborne Book of World History – This is an amazingly complete book covering World History. It gives a brief overview of almost ever time period or great civilization of World History. It would be a good text to branch off from on the areas of history which you want to go into in more depth.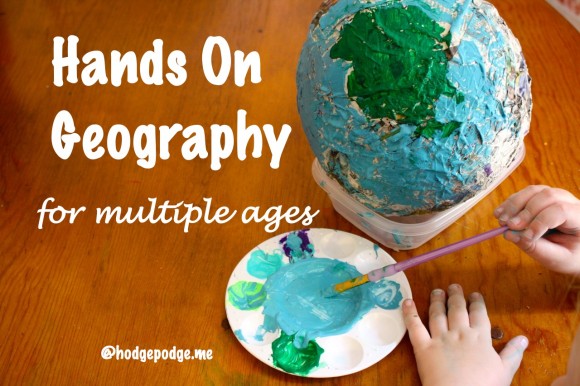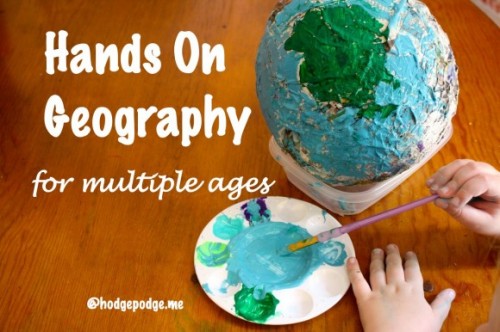 Tricia at Hodgepodge:
Hands on Geography for Multiple Ages – What we found out is that when you actually make a model of something you have to pay attention to its qualities. The details. The boundaries and borders. These hands on geography activities also help the child see the big picture. To think of the Creator. Sometimes, a geography project helps children to fix a portion of the history timeline in their minds.
What I've Learned Homeschooling with Tapestry of Grace – (My full review of Tapestry of Grace is here at The Curriculum Choice). One of those wonderful benefits of homeschooling is continuing to learn right alongside your children. History, a love of art, composers, nature study. I just love continuing education. For many years now, Tapestry of Grace has truly woven together all the learning in our home. All ages learning the same topics, on their age, grade and skill level.
History and Art – We've found that a wonderful follow up activity to a history field trip or a study is to create art around the topic. We have several art tutorials connected to our history studies including this Civil War Cannon, American Flag, Washington Monument and more.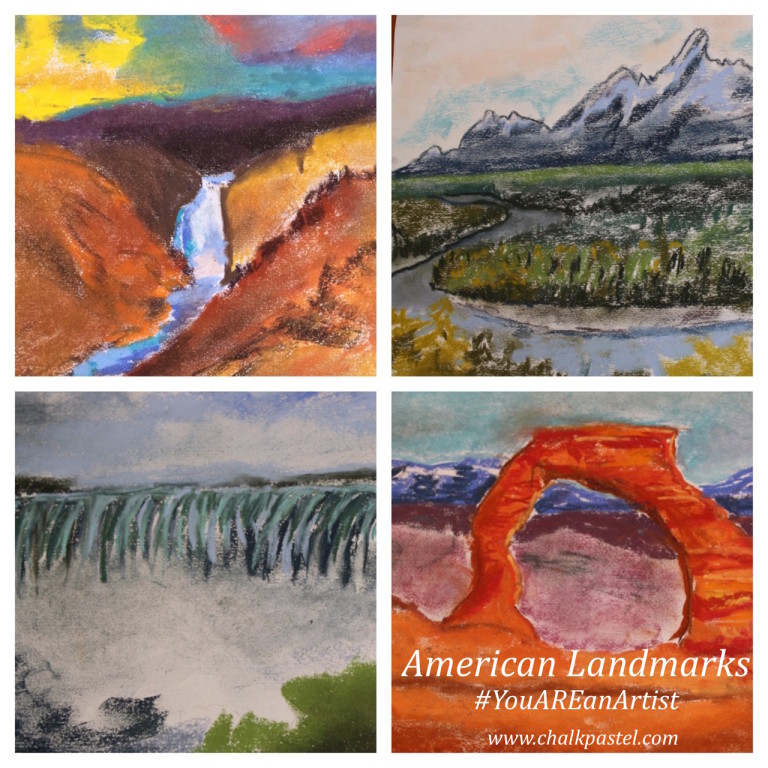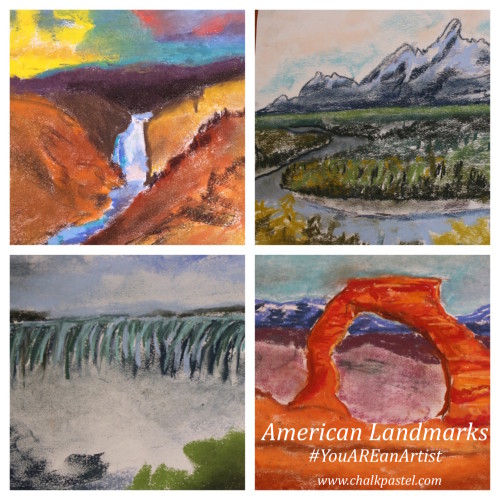 You might especially like to take a tour of American Landmarks from sea to shining sea!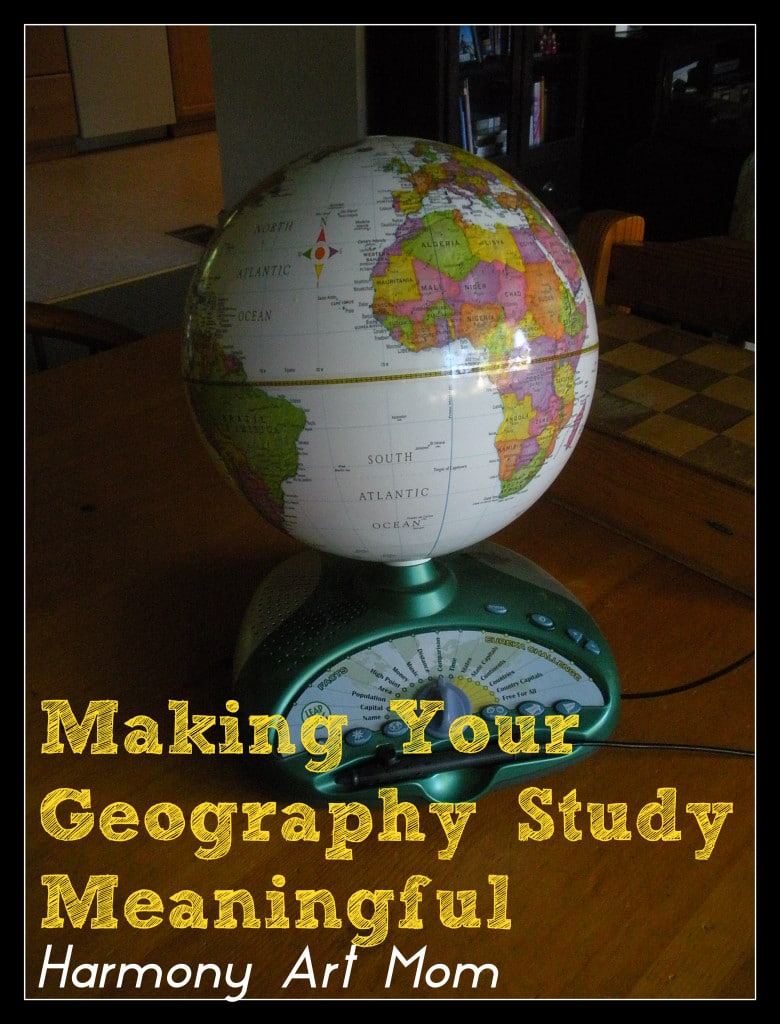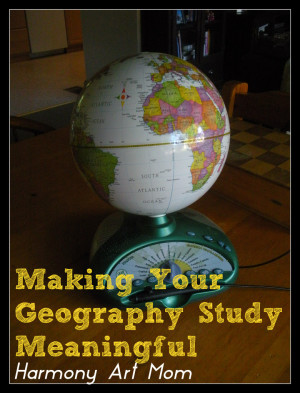 Barb at Harmony Fine Arts
 Making Geography More Meaningful: This post shares five ways we made our geography study more meaningful and fun, even in the high school years!
Wonder Maps-Five Reasons To Give It A Try: We loved having Wonder Maps as a resource for our geography study and in the post you will see five solid reasons for using this product in your home.
World Geography in High School – Harmony Art Mom's Plans: I am sharing my free download and print plans for your family to use.
How to Set Up a History Notebook Using Timeline and Notebook Pages: Our family enjoyed creating a history notebook in high using timeline pages and notebooking resources. See just how we did it in this post from my archives.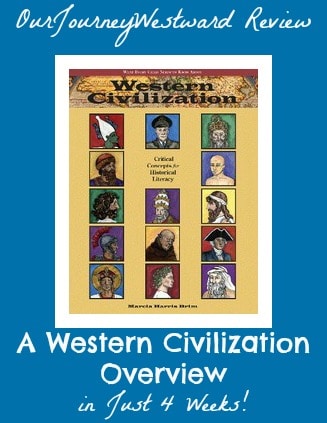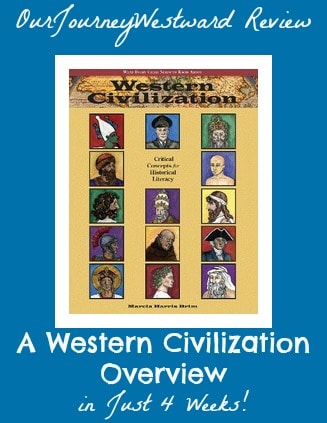 Cindy from Our Journey Westward
History and geography are so much fun to teach!  I have a ridiculous amount of favorites, but will share just some of my cream of the crop reviews with you.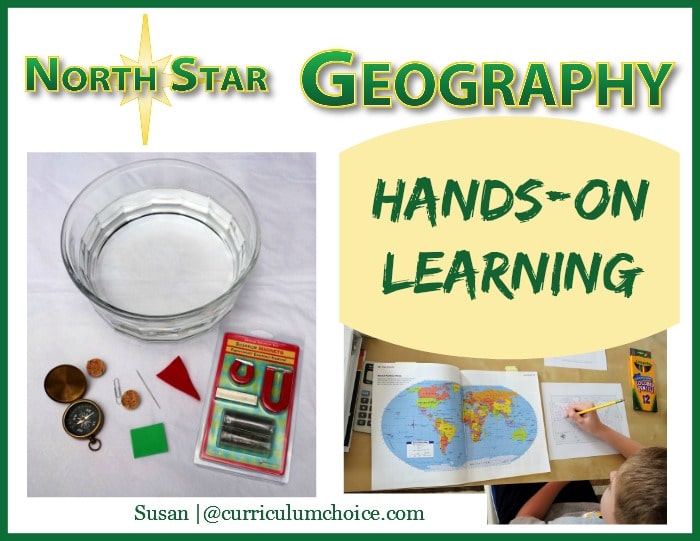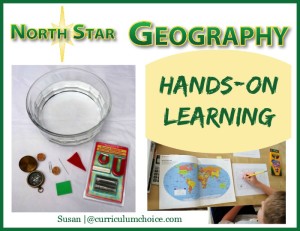 Susan & Megan at Education Possible
North Star Geography – Perfect for middle and high school students, this comprehensive, hands-on, and FUN high school geography curriculum is offered by the team at Bright Ideas Press.
Brimwood Press Western Civilization Study Review – This unique history study guide helps middle school students make "mental connections" with various things they already know and offer new ways to connect the myriad of information they will be learning in the years ahead.
Learn History with Disney Education: The American Presidents DVDs – To study history we often read living books rather than text books, visit historical monuments and museums, find hands-on ways to bring our lessons to life, and watch interesting movies/video. One of our favorite series for learning about American history is Disney Education The American Presidents DVDs.
Learn Art History with Home School in the Woods – Learn about 33 master artists, their media and corresponding art movements through five projects, including Paint Box Vocabulary and Artist Exhibition, that all come together to create a beautiful lap book.
Time Travelers History Study Series – Each guide in the Time Travelers Series is a complete unit study, and includes short fact-filled text to introduce the lesson, lists of additional resources to enhance learning with books and videos, Lap Book pieces with creative writing activities, and activities including games, recipes, maps, timelines, and more!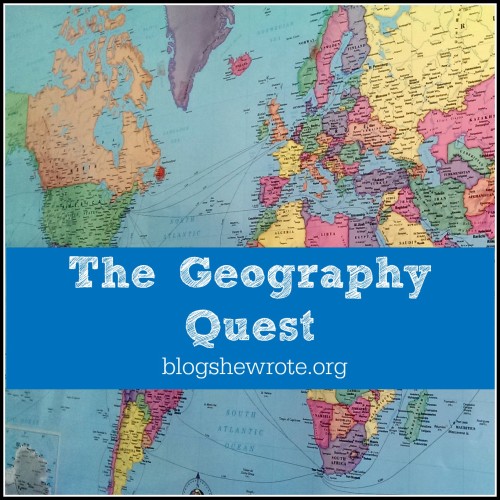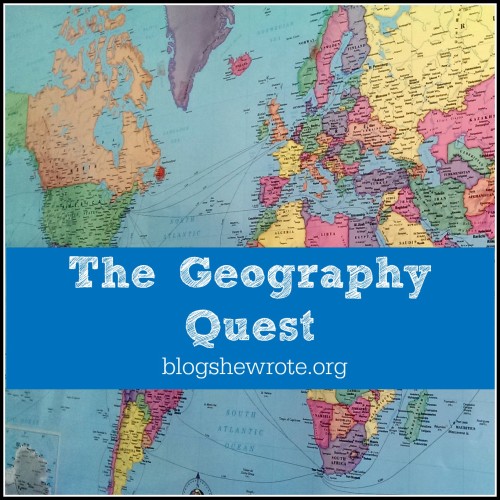 Heather at Blog, She Wrote
The Geography Quest– Need a fun way to engage your kids in geography? Try a Geography Quest. These are theme or seasonally based adventurous assignments to find out about people and places in the world. Sometimes there's a scavenger hunt and other times an investigation into a geographical location or concept. There are nearly 35 individual Quests to choose from and they require only an atlas and/or a device with an internet connection. Have fun exploring!
Project: Steampunk Fashion Design & Drafting– Our daughter embarked on a discovery of fashion in history this year. She made a garment for each time period she studied. This was a great combination of passion and learning.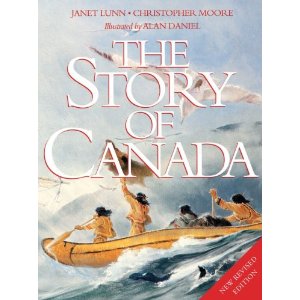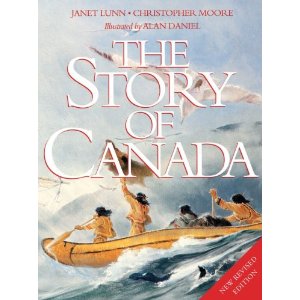 Annie Kate at Tea Time with Annie Kate
We prefer to use living books to study history and geography.  Yes, we do occasionally use curriculum to tie it all together, but the bulk of our learning comes from reading novels, biographies, travel books, and primary sources.
I have reviewed many living history books for all ages, including moms, because we, too, really need to keep on immersing ourselves in history.
A major focus has been on church history, including Simonetta Carr's outstanding Christian Biographies for Young Readers series.
Last year we began a multi-year literature-based Canadian history course for which I have reviewed historical novels as well as The Story of Canada, probably the most popular survey of Canadian history ever written and A Pioneer Story , an excellent hands-on guide to Canadian life in the 1840's.
Of course, living geography books are more difficult to find, but they do exist.  We also enjoy the addicting computer drill program Seterra.


And our Curriculum Choice History and Geography Pinterest board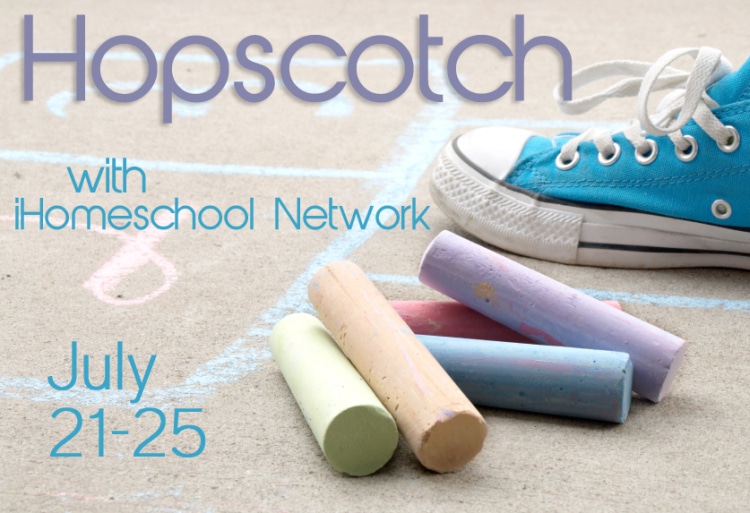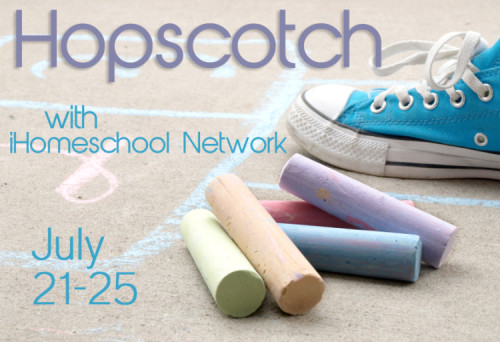 We are joining up with our iHomeschool Network friends in a summer hopscotch!
A message from Michael Farris. Constitutional Literacy – The history you never knew. The training you need to reclaim liberty. Tricia's full review here: Constitutional Literacy
Five Days of Homeschool Curriculum Reviews
Be sure to subscribe to The Curriculum Choice so you won't miss any posts! And stop by the rest of the week for more on Choosing Curriculum. Tomorrow we will feature homeschool science, technology and nature study reviews. Pin each post for future reference! (Each link below will be live on that day).

~ Hosted by Stephanie Harrington, Harrington Harmonies

originally published July 2014