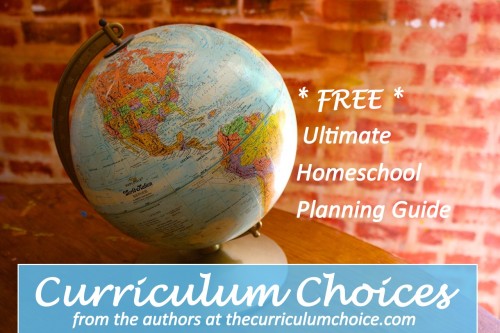 Choosing curriculum for your homeschool need not be such an overwhelming task. After all, here at The Curriculum Choice we aim to make homeschool decisions easy! Our team of authors put together today's resources with you in mind. We share our choices, the steps we took to make those decisions and often the homeschooling method that guided us.
Bonus! Free Ultimate Planning Guide Download – Special for Subscribers!
We also share our very best planning tips and strategies in the accompanying free download. Because curriculum choices go hand in hand with planning and scheduling, of course! Subscribers will find this free download at the bottom of the subscriber feed or email.
Curriculum Choices from The Curriculum Choice Authors
Our authors present years of homeschooling experience and decision making for all ages! Pin, bookmark and save this post for always. Below you will find advice and helps from our team: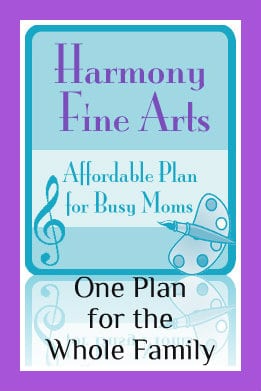 Barb of Harmony Fine Arts and The Handbook of Nature Study:
Harmony Fine Arts-Using One Plan for a Family: "How do I use the Harmony Fine Arts plans with multiple ages of children?" Detailed steps showing how to make Harmony Fine Arts work for all your children using one year plan.
Charlotte Mason Helps Me Keep It Simple and Alive: High School Courses: Read how our 12th grade plans reflect the principles of a Charlotte Mason education in detail.
Living Books for High School Science: "As a science oriented family, I wanted to keep my sons' interests fed even though we decided that the foundation of our study would be a textbook. I was determined to include living books as part of our weekly plans as well. I didn't want to abandon our Charlotte Mason feel to our homeschool even in high school. Looking back, I think it was one of the most important decisions we made." Specific book choices can be seen here: Living Books for High School Science.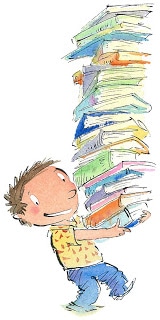 Kendra at Aussie Pumpkin Patch:
3rd and 5th grade choices – which were pretty easy to combine. Both boys work together on many subjects, & I'm cherishing this final year of that with them.
Curriculum Changes for 2nd and 4th grade – Do you ever watch people swap curriculum and think they are nuts? I'm talking about people who change what they are using every time you turn around. I've always wondered why or how people can keep up with stuff like that. Then, as is often the case, I got a dose of it myself. Our original school plans from the start of the year have pretty much gone out the window.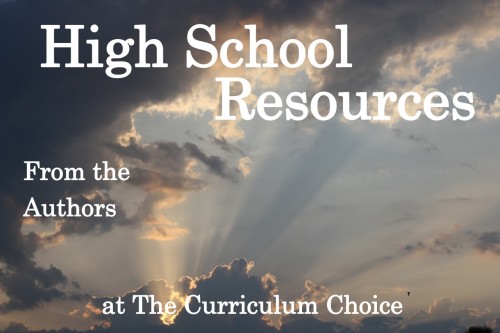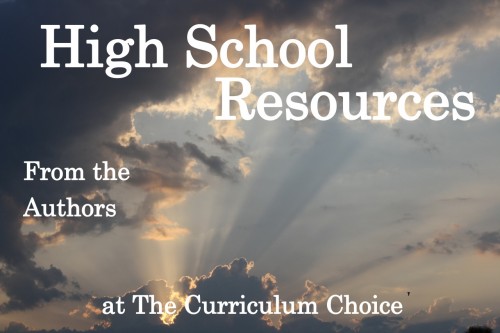 Betsy: Curriculum Choices for our Homeschool 2013-2014
Junior year is almost done and new adventures lie ahead. This fall, my daughter will be applying to college. I can't believe she'll be a senior already! You know, it was only yesterday when we started homeschooling K! She's 17 now and has been homechooling high school towards college for three years now. With SAT testing completed, it's so nice to have more time together and a more relaxed schedule. Together, we have been looking at senior year curriculum ideas for the last month or so, and have recently made our decisions. We will be using some of our old favorites, as well as one or two new ones.
SCIENCE – For Science, we will use Switched On Schoolhouse (SOS) from Alpha Omega Publications (which is faith based) for Physics. I like how SOS courses are structured with regular quizzes and tests, giving my daughter practice in test taking. I also like how it gives my her instant feedback and grades the lessons for me! What a plus! All of the Alpha Omega Publications, either online, Lifepacs, or SOS, offer tutoring, purchased by the half hour, from teachers who specialize in each subject area. We used the tutoring option last year, which not only gave my daughter practice in discussing science with her tutor but also practice in critical thinking.
MATH – We decided not to do a math course this year. Aiming towards college, my student's top college choice asked for either a math course or another science course in the senior year, not both. (Each college is different.) This will give my daughter more time for her activities and college applications.
SOCIAL STUDIES – For Social Studies, we will be taking on a new adventure this year. My daughter will be taking U.S.Government at our local community college! As community college courses tend to go faster than high school ones, I looked for something in her area of strengths. This is a special interest of hers and also an area where she is strong. This will show our college choices that she can do entry level college work. Many community colleges have programs for high school aged students to take one or more community college courses. SO this will be our "NEW "for the year!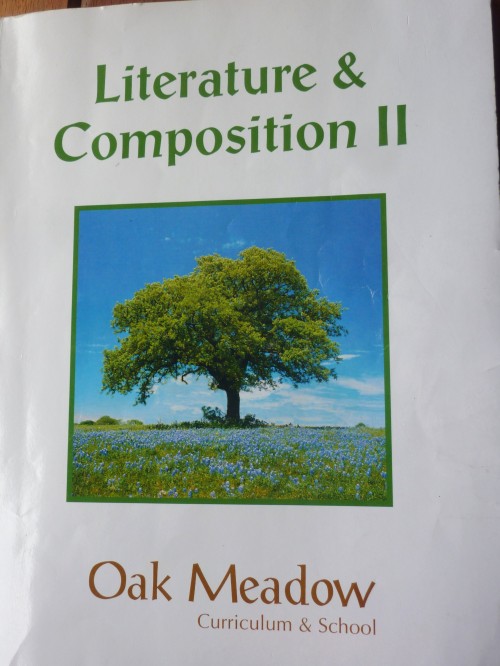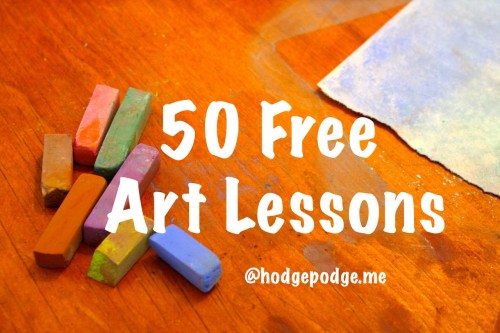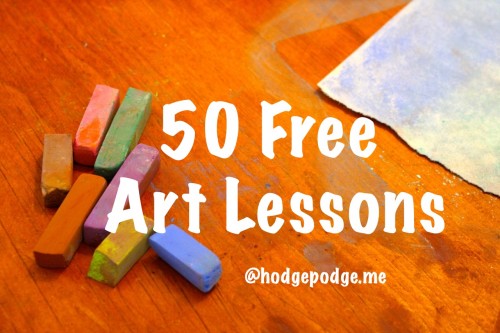 ART – We chose HISTORY OF ART, also from Oak Meadow, which is a survey course on Art. We will also add in some hands-on art from Hodgepodge. Art will give us a nice calming moment to an otherwise busy day! I look forward to trying my hand at drawing and pastels along with my rising senior. With this, we are coming full circle, as we started off doing art together in our first year of homeschooling, when she was six.
ACTIVITIES – My teen will continue with YOUTH AND GOVERNMENT, where she will learn about civics and have a chance to develop her leadership skills. This YMCA program sponsors a Mock Legislature each year, where the teens enact the work of the legislature, by being either a mock Page, Legislator, or Senator, etc, as they debate mock bills, etc. My daughter loves this program, and it is available in most states.
For PE, my teen will be taking a dance class, if we can fit it in. She'll also do some biking, and walking with friends for exercise and for fun!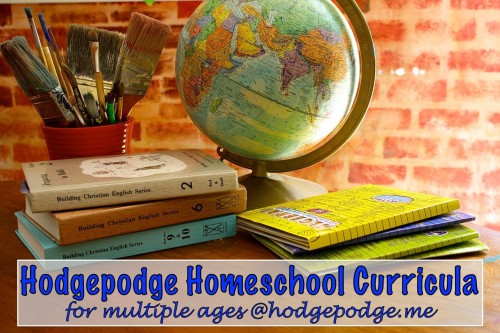 Tricia at Hodgepodge:
We will span the age range this year in our homeschool. Many of our curriculum choices we will enjoy together. I think I'll sleep well at night. It's going to be a busy, fabulously full year of homeschooling kindergarten to high school at Hodgepodge!
Heidi at Home Schoolroom:
Our Curriculum and Plans:  I love chatting with other homeschool moms about curriculum, if they've tried this or that, which subjects they combine and which they do separately…I could talk for hours!  It's fun to peak at other people's homeschool plans, so I post mine for you.  I am most definitely a planner, but I'm not afraid to change my mind.  I also post updates to let you know how my plans work out.
Annie Kate at Tea Time with Annie Kate:
It has been a long time since I've planned a homeschool year for only three grades!  The planning is much easier after going through all the grades at least twice.  Now I'm confident that our curriculum is wonderful and I know it well enough to tweak it.
Perhaps you can glean some ideas from our curriculum plans for an eclectic classical-Charlotte Mason year for grades 6, 8, and 11.
Did You Miss Our Five Days of Choosing Homeschool Curriculum?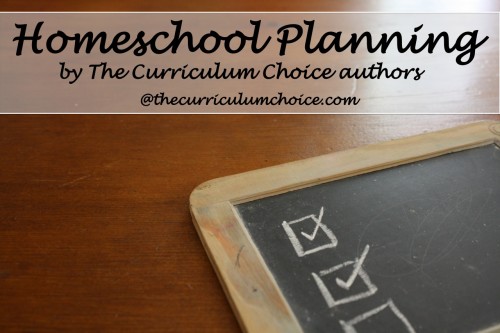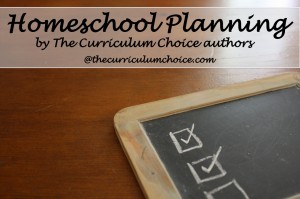 Don't forget to download your free Ultimate Guide to Homeschool Planning!
Our curriculum choices are linked up to iHomeschool Network's Not Back to School Blog Hop!
Have you made your curriculum choices for the new homeschool year?
~Hosted by Tricia~ Homeschooling for over a dozen years now, Tricia faces a daily dose of chaos with five children from preschool to high school. She shares a mixture of art lessons, recipes and helpful homeschool habits at Hodgepodge. She and her husband, Steve (who writes app and technology reviews), are co-owners of Curriculum Choice.