Our family had the privilege of using Home Art Studio's Grade 5 DVD art program. This program's content is meant for one year of art instruction given by Lindsey Volin via DVD. We received the Grade 5 program as a resource in exchange for this review.
Who is the Art Program for?
students in grades K-5
busy families with an interest in hands on instruction which can be viewed any time
families with multiple aged students
parents who want to supplement art programs
traditionally schooled students who want some summer fun
homeschooling families who want quality art instruction in an affordable format
We worked together on many projects as a family and I let my daughter try out other projects on her own. Both settings were successful. It's been an enjoyable product! Are you ready for some fun ocean themed projects?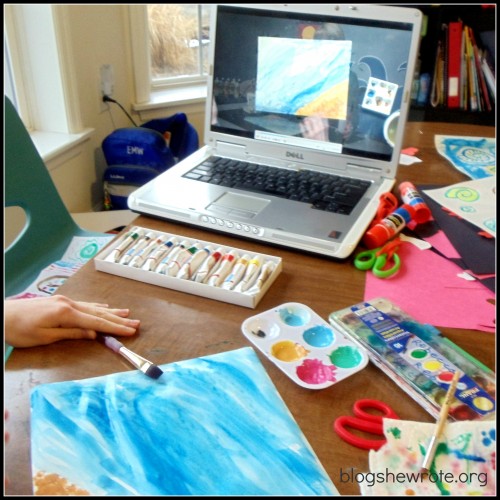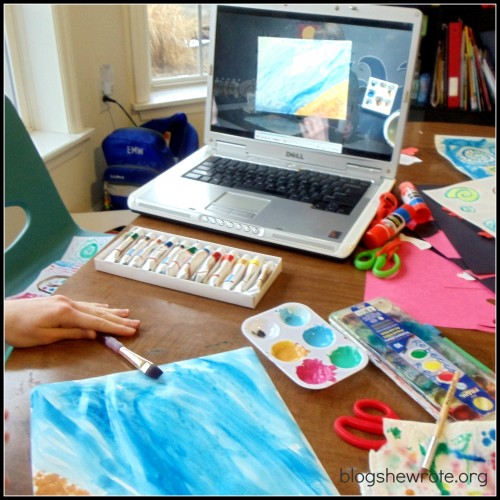 The first project is a value scale made by using pencil on a strip of paper to make different intensities of the pencil markings on the paper. All four of my children tried this at grades 9, 7, 5, and 2.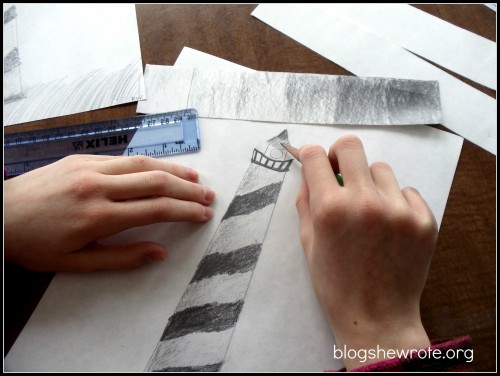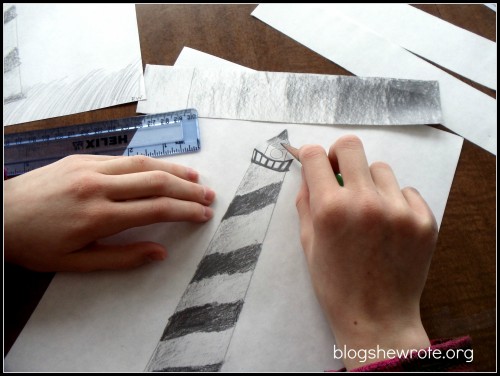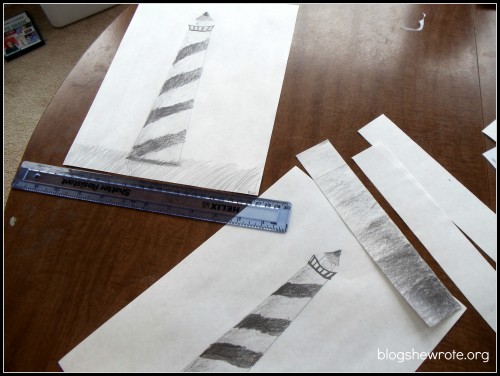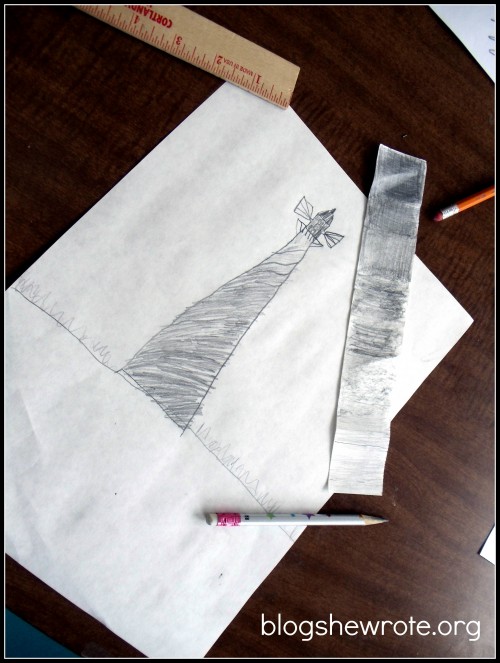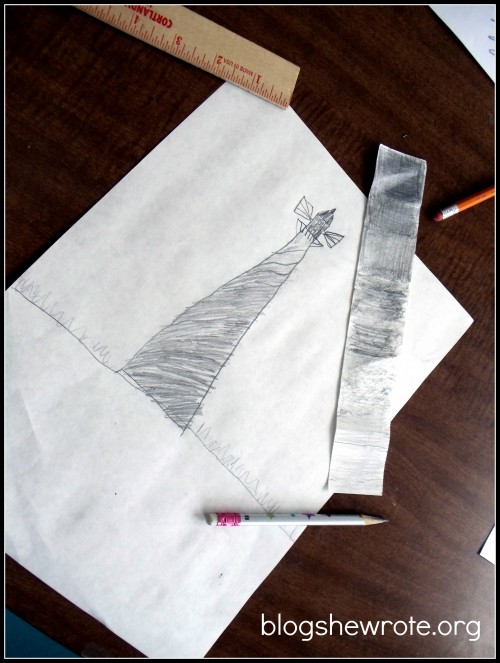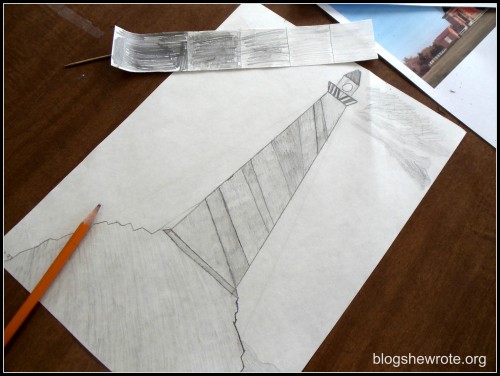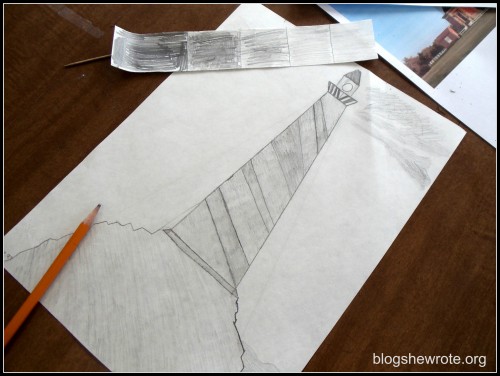 Benefits of Using Home Art Studio:
The projects work well across varying ages of students.
Works well as group instruction
Easy to implement as an independent project for students
Cost is affordable at $24.99 per DVD
Supply list is readily available
Easy, clear instructions with camera angles which make it easy to follow along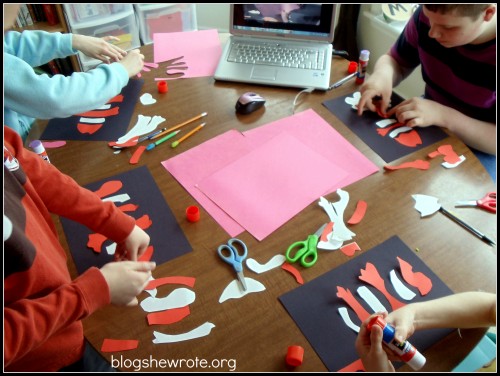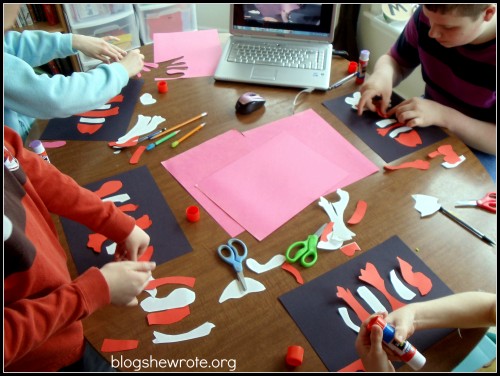 Another group project was the paper collage. The kids made a great clownfish with its anemone in a semi-abstract way. It's always fun to see how the kids' art will turn out differently.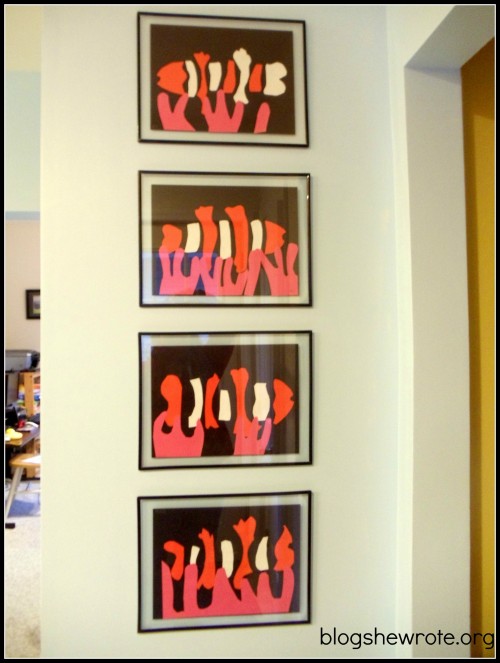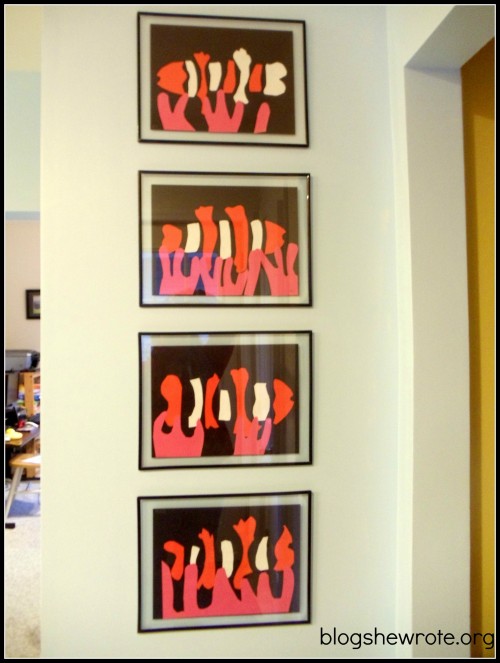 Some Projects & Media Used in Grade 5:
paper collage
printing
tin foil sculpting
pencil drawing
watercolor painting
weaving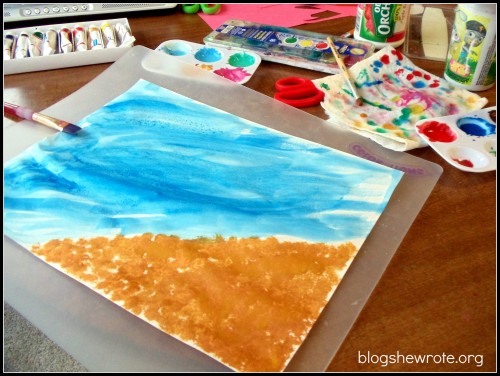 Infused with the directions on the art projects, are facts about the types of art and medium as Ms. Volin introduces a new concept.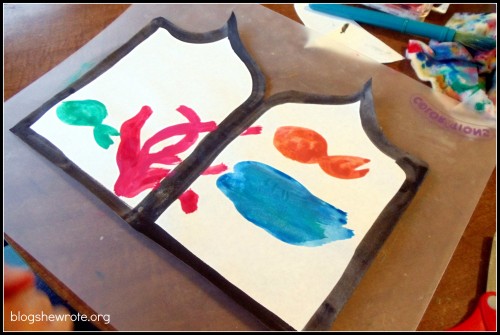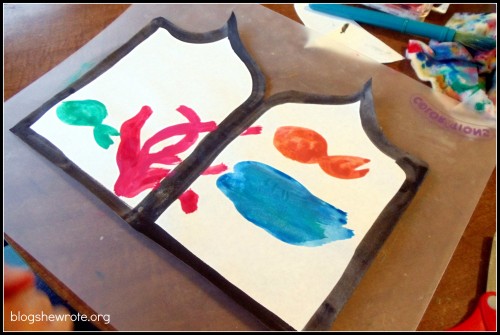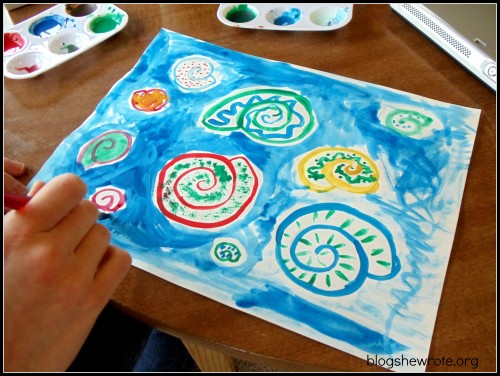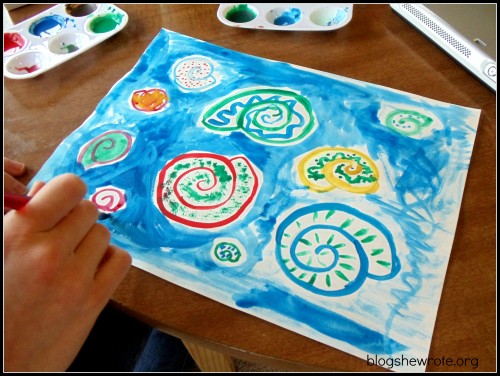 There is a preview of the Grade 5 DVD which will give you an idea of how the pace and instructional style. In addition, you can find Home Art Studio on facebook. Ms. Volin shares fun projects via the facebook page so be sure to check it out.
All in all, we consider this one a success!
More reviews by fellow Curriculum Choice authors:
Now for the giveaway!
Home Art Studio is generously giving away a full set of DVDs for K-5th grade! The six DVDs pictured at the top. Just follow the instructions in the rafflectoper widget below:
a Rafflecopter giveaway

Heather W blogs at Blog, She Wrote where you can read about her family's adventures using unit studies with a sprinkling of unschooling and Charlotte Mason style homeschooling. This year they are homeschooling 9th, 7th, 5th, and 2nd grades.