Have you ever seen an old man wearing a "Vietnam Veteran" ball cap?  Pay attention next time you're at a ball game, street fair, or parade, anywhere with lots of people. Chances are there is an older man or two with a hat like that. What would cause them to celebrate a war that happened fifty years ago? ~Please welcome Chris Peluso, author of Heroes Next Door: Hornet 24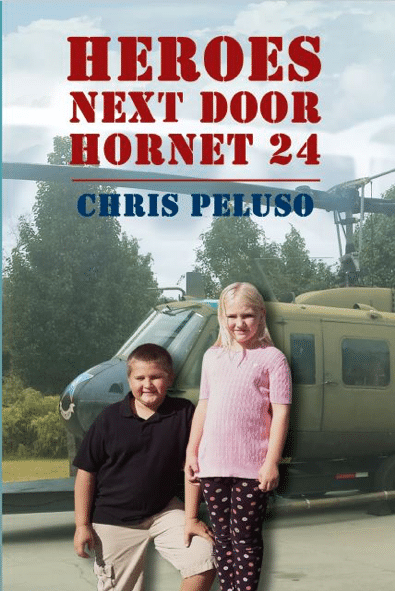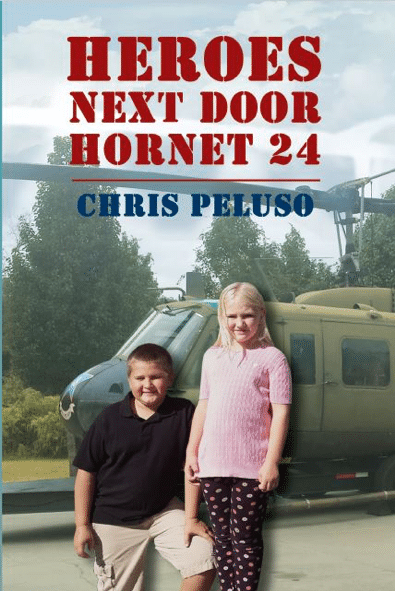 One of the things that we try to do with Heroes Next Door: Hornet 24 is give the Middle School reader a foundation to engage with that individual in a respectful manner. Unfortunately, the Vietnam that most of us know is shaded through the lens of Hollywood. My book takes the reader on a step-by-step adventure through the training, deployment, and development of an Army Helicopter Pilot in Vietnam.
Look, there are great books out there, often written by the veterans themselves that give the same 'kind' of story-day to day through the eyes of the soldier. But, virtually all of them are full of profanity, gore, and other adult themes that I find inappropriate for younger readers. Many of these readers are ready to understand that war is a part of human history and a part of the story of their grandparent's generation.
There are also excellent histories of the conflict, really just about any conflict, but I've found that all too often 'serious' history texts are too dense and don't give the younger reader anything to relate too. Heroes Next Door puts a face on the war, emphasizing that nearly eight million American troops came home from Vietnam and lived their lives amongst us.
The History
Heroes Next Door is a work of fiction, heavily inspired by real stories, battles, and equipment. The reader will learn about helicopter flight, broad history of the conflict, experience the living conditions of aircrew, and develop an understanding of how a man may mature in combat.
The Veterans
It's not really a secret that Vietnam was a controversial, divisive, event in America's history. Troops were often treated poorly, and we explore that, along with other current events from the late 1960s. Ultimately, we aim to portray the veterans in as favorable a light as possible, hard working men doing a difficult job at the request of their government.
How to Use Heroes Next Door in Your Homeschool
If you're working through modern American history, Heroes Next Door: Hornet 24 will provide a wealth of background information for your student(s) as a novel study. Providing the student with a framework of understanding about the conflict will help your student understand and relate to other larger historical concepts. Aside from the text we have a regularly updated facebook page with videos, photos, short stories, and such. There's even some bonus chapter material!  Many of our commenters are Vietnam vets; whose stories, thoughts, and additions are great supplemental material.