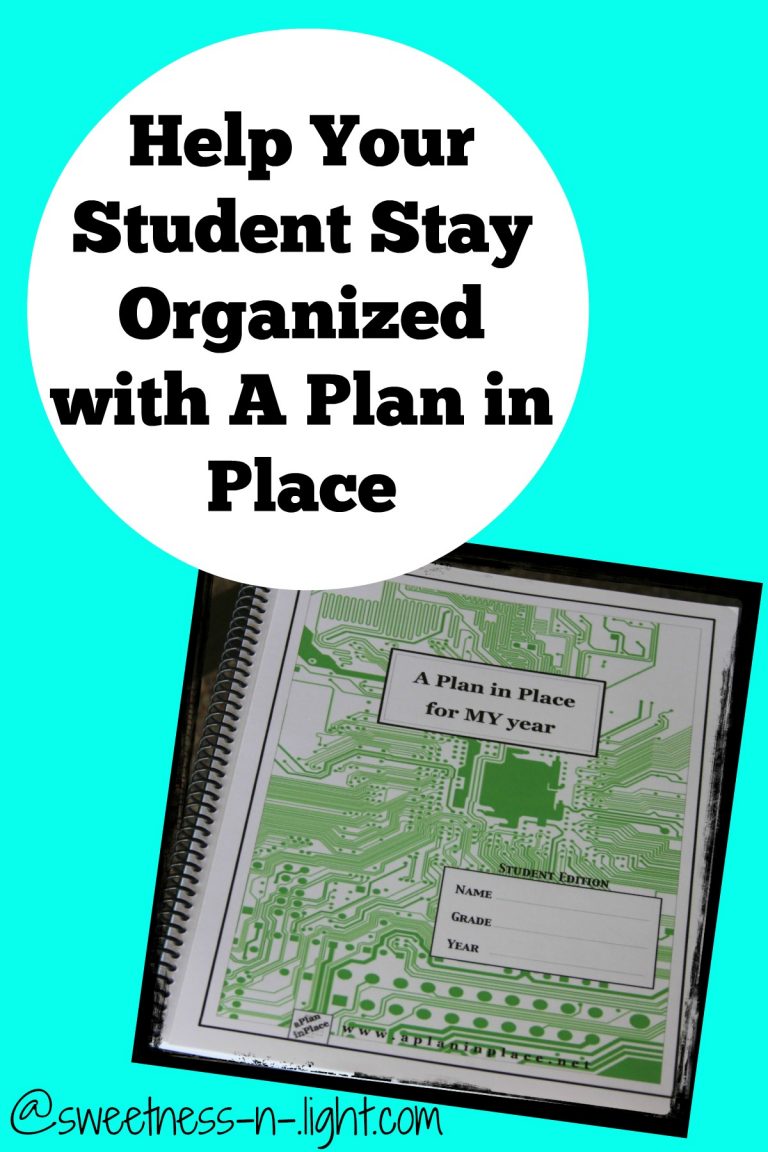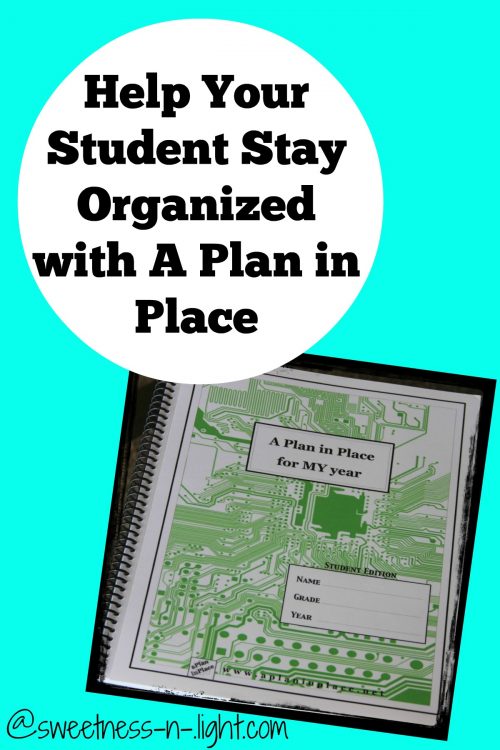 Help Your Teens Stay Organized with A Plan in Place
Looking for an easy to use, simple planner for your Homeschooled High School students? These easy to use student planners were created by homeschool moms for homeschool moms just like you. Having a planner for your high schooler really takes the pressure off mom to have to reinvent the wheel each year and print off reams of lesson plan pages or schedule sheets for each child. Everything is all contained within the planner for a neat and tidy record for each student, each year.
It's a planner and a yearbook all in one!
~Don't miss the discount code at the end!
A Plan in Place Planners
A Plan in Place  takes the guess work out of planning and organizing by creating planners to suit your child and you.
The planners are completely customizable to fit your student's personal style and starting at just $19.99 this is an affordable option to help ensure your teens stay organized throughout their high school years.
Teen Organization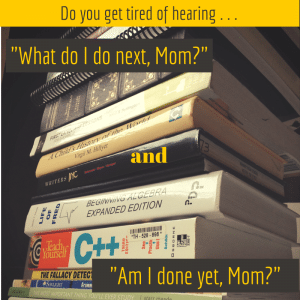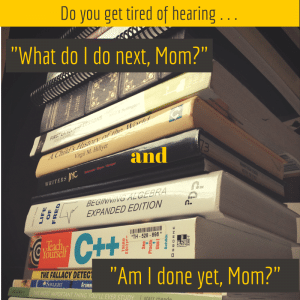 Yes, I hear it too sometimes.
That's why I was thrilled to see all the options available with A Plan in Place Planners.
Now your student can simply keep track of their classes and lessons completed right within the pages of their personal custom planner!
No more wondering what is next on the list to accomplish each day, it's all right there for them to see.
And when they're done, they are done.
What better way to foster independence in your children (and that's one of our main jobs as parents) than to hand them one of these great planners and let them fill it up (with a little guidance and direction of course).
Giving your student the freedom to doodle, write out their goals and ideas, and stay on track with their daily and weekly lessons helps to empower them, creating independent learners and achievers.
This is a huge benefit for mom as she can pass some of the responsibilities off to her children and create some free time for herself in the process.
Win-win!
I appreciate how thoughtfully the planners are designed.
The student planners have divided sections including:
goals and planning
weekly schedule
notes and record keeping
This is really helpful for both mom and student for planning ahead, and to accumulate a portfolio towards the end of the year.
Especially beneficial if you are required by your state to show proof of work completed by your students.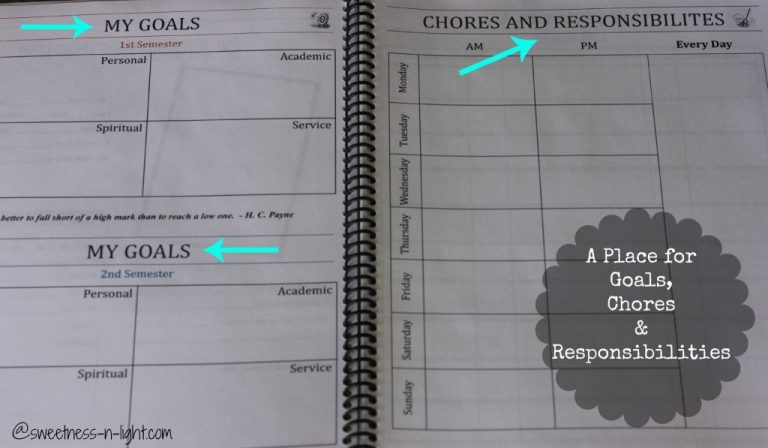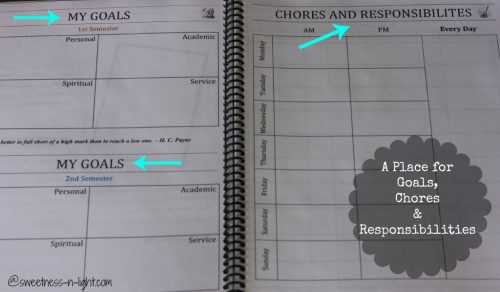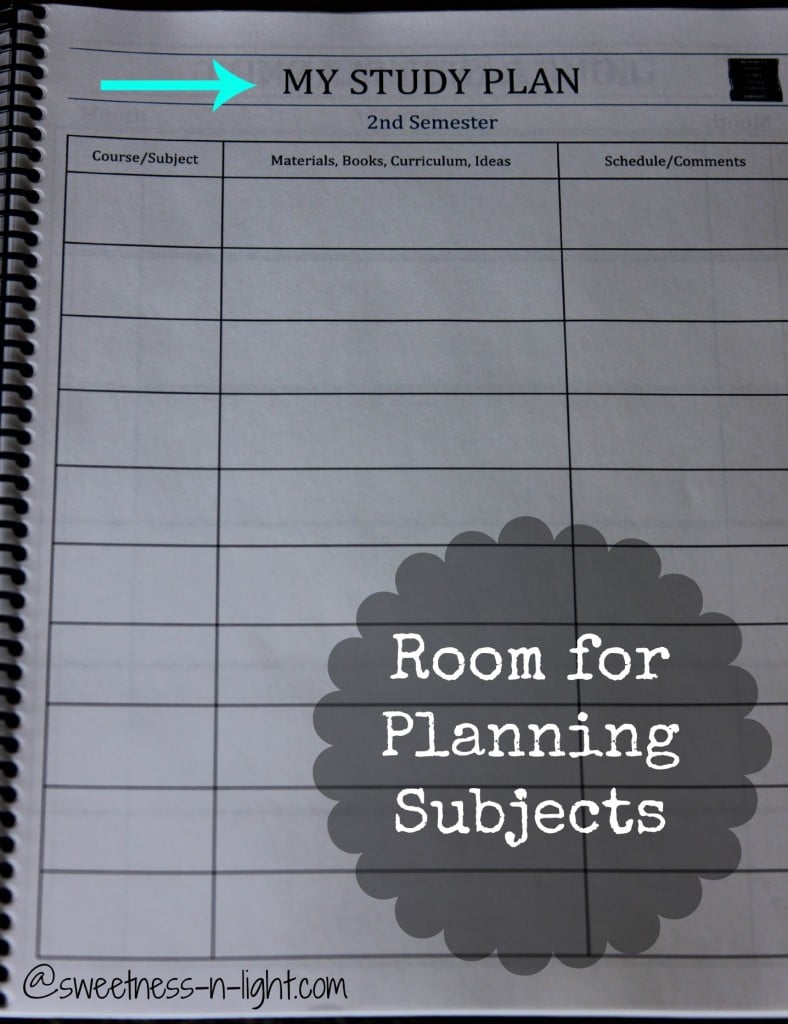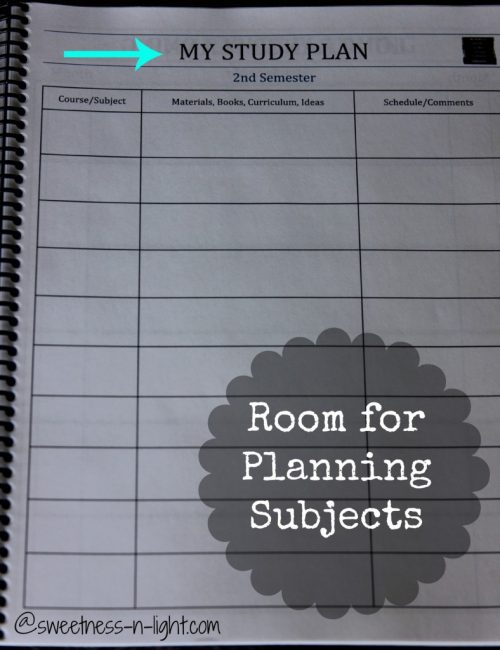 The weekly schedule section has a place to include assignments as well as a daily checklist and a space for notes to remember.
This is very helpful for weekly meetings with my students as it benefits both mom and student.
We can keep track of what to include for the  following weeks, or just jot down general things to remember for the school year.
What's no to love about this kind of flexibility and organization for the High School Years, check out A Plan in Place today!
Special Discount Code for The Curriculum Choice
Use coupon code sweetlight20% for 20% off your purchase through May 16, 2017.
Stay connected with A Plan in Place through all your favorite social media sites:
Are you helping your teen stay organized with a planner yet?
Save
Save