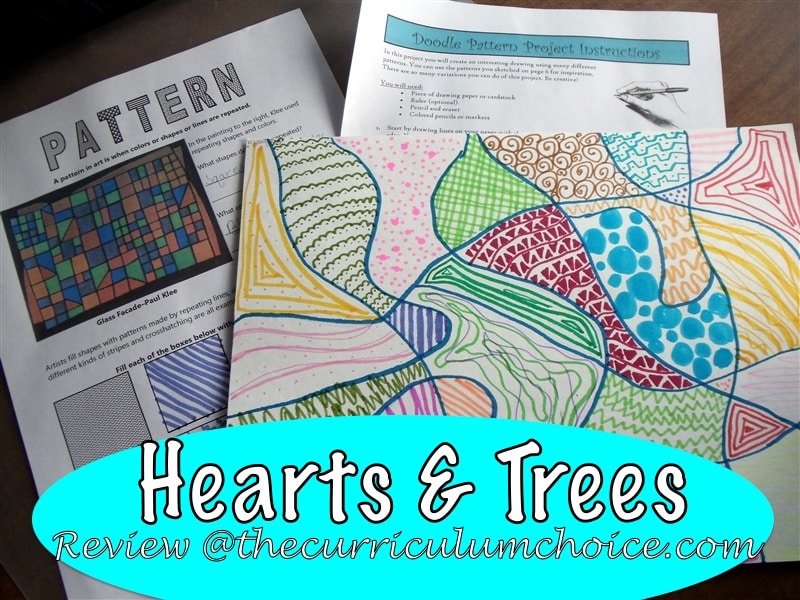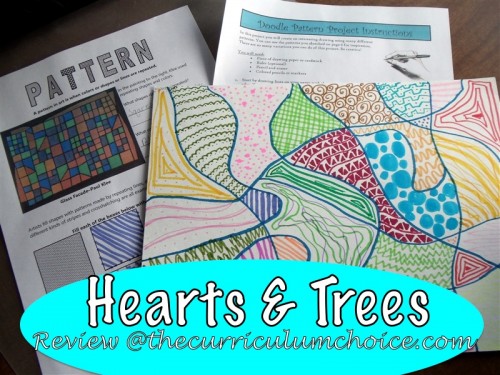 I'm delighted to get the chance to share our experience with the Hearts & Trees Digital Magazines. We purchased both editions, but I'm going to detail what we loved about Hearts and Trees Volume 2. Amanda's online magazine is designed to help homeschooling families with art, handicrafts, and nature study. Targeting ages 6-12, those on the younger end will need some assistance while the older kids will enjoy the freedom of working through the projects on their own.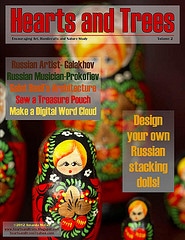 Some of the topics and projects included in Volume 2 include:
Russian Stacking Dolls
The artist Nikolai Galakhov
Pattern Art/Doodle Art
The composer Prokofiev
Saint Basil's Architecture & Drawing Project
Drawstring Treasure Pouch
Siberian Animals & Habitat
Digital Word Cloud Project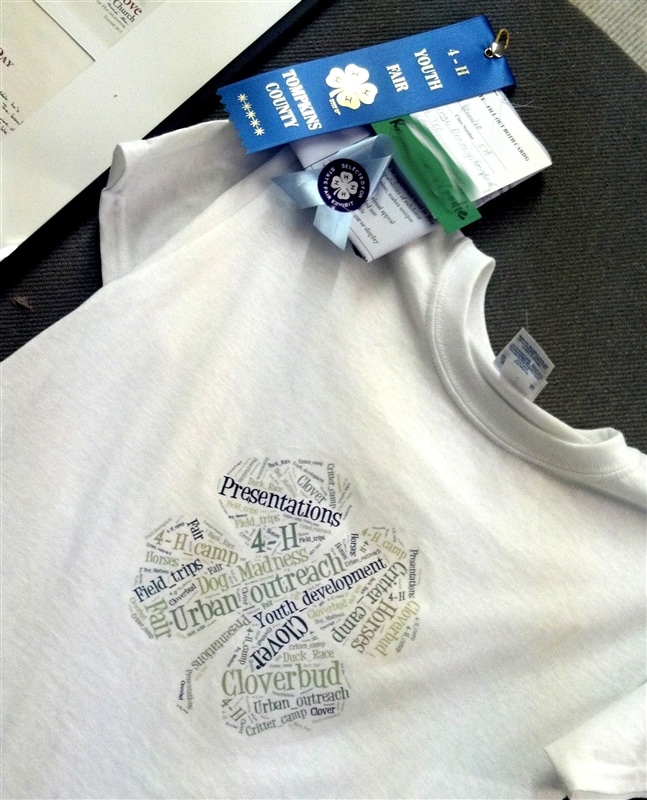 What we love: We really enjoyed the projects in the magazine. My daughter's favorites were the word cloud and the Saint Basil's Architecture Project. She also loved making the doodle design. The word cloud is fun to fiddle around with and ultimately my daughter decided to try and transfer her design to a t-shirt. It was a clover shape with words relating to 4-H. She earned a blue at both the county and state fair. It's fun to play around with medium! (Step by step instructions on Blog She Wrote.)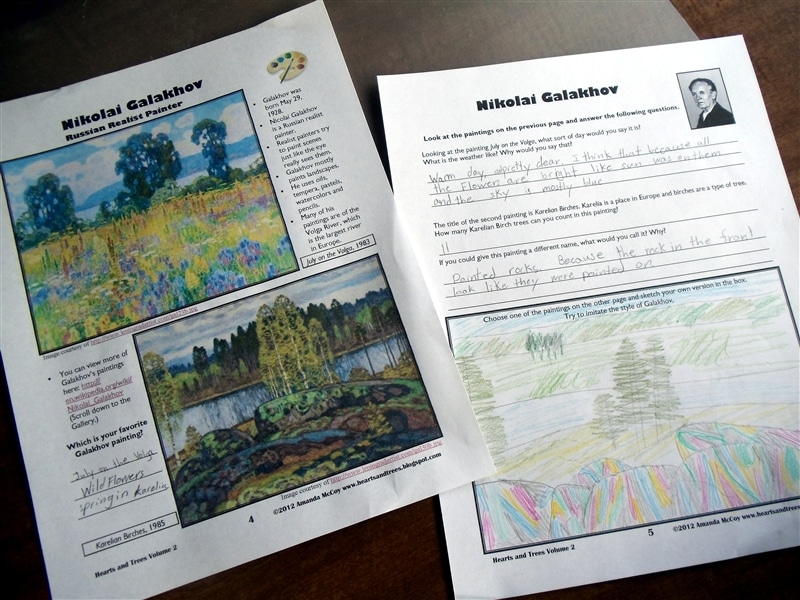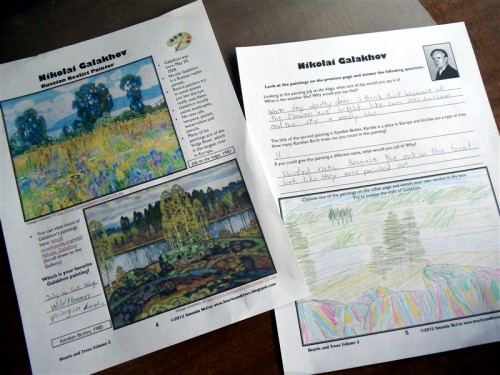 As a parent, I loved the online format and the fact that my kids could pull up the magazine whenever they had a moment to try something new and it allowed them to enjoy being creative on their own. If one started a project, others inevitably joined in.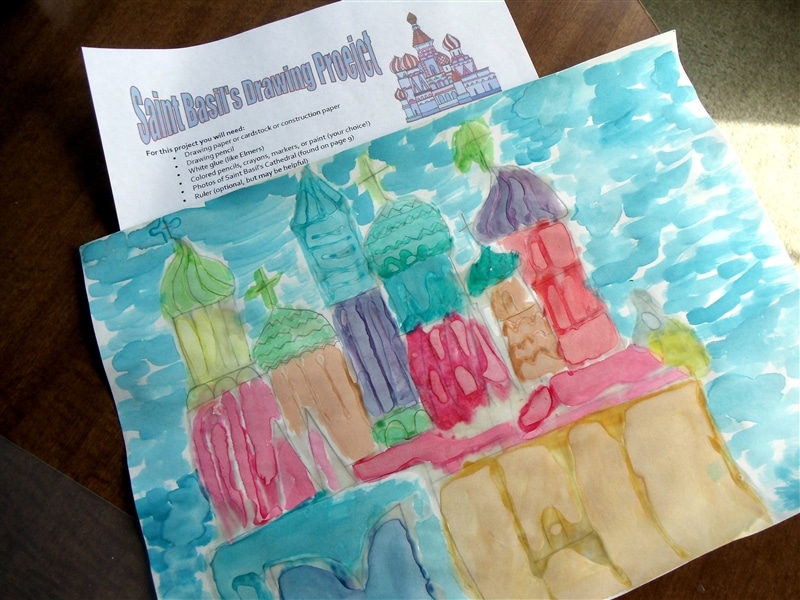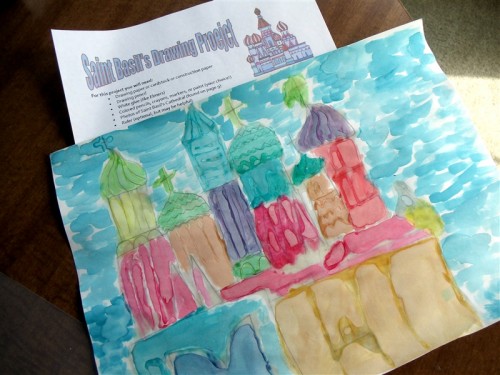 The projects are easy to follow and have easy materials for the most part. For a busy homeschooling family, the online format means you can access it anytime and you can go back to it if you want to try a technique again. In addition, I love the variety of projects.
The only downside to the online magazine is that there are only two so far. I would love to see more editions to be released regularly!
Editor's Notes:
You may be interested in knowing the difference between a Hearts and Trees Kit and the Hearts and Trees Digital Magazine. Amanda has written a concise comparison on her blog:  Hearts and Trees Kits Vs. Hearts and Trees Digital Magazines.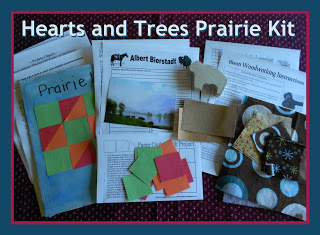 The Hearts and Trees Kits have been reviewed here on The Curriculum Choice by Brenda: Hearts and Trees Kits. The latest kit includes a quilting project, a woodworking project, picture study, prairie animal lapbook, and more: Hearts and Trees Prairie Kit.
Find this Hearts and Trees Magazine, handicrafts kits and more at the Hearts and Trees site.
Now for the giveaway!
I have five (5) Hearts and Trees Vol. 2 Ezines to giveaway. Each valued at $4.00:
a Rafflecopter giveaway