Wondering about all those high school credits? It can seem a bit overwhelming. One of the ways we enjoy learning and fulfill credits is with our favorite homeschool high school video curriculum. As you are making your curriculum choices, be sure to consider these options. There are many benefits! If you aren't quite to homeschooling high school yet, there is a resource you will want to check out at the end. Plus, I encourage you to pin this post for later.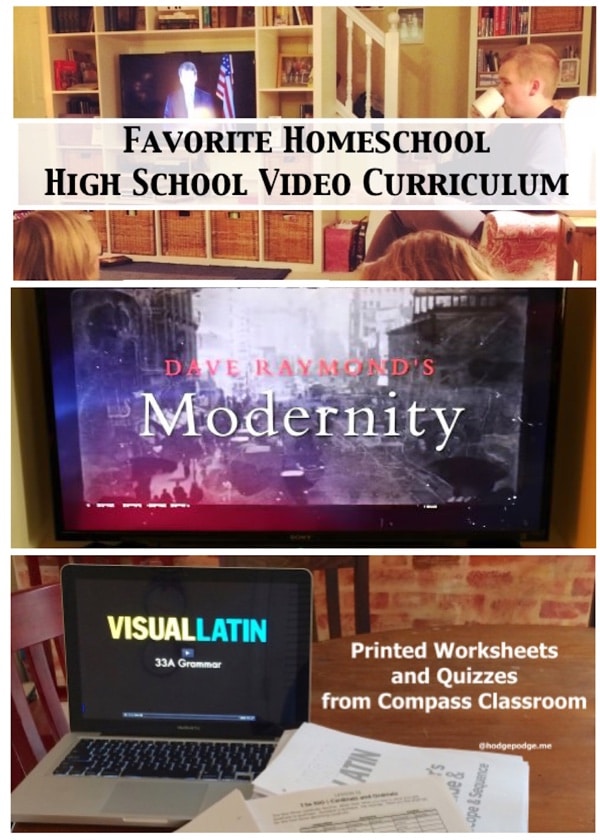 Don't miss the sale information at the end!! Please see our disclosure policy. The affiliate links included are for resources we absolutely love. If you purchase homeschool resources through our affiliate links, we will receive a percentage of the sale for no additional cost to you. Thank you for supporting The Curriculum Choice!
The Benefits of Homeschool High School Video Curriculum
We have found that our visual and auditory learners especially thrive when we have some video curriculum in the mix. Using high school video curriculum also makes it easy on the homeschool schedule. We often enjoyed our history electives in the evening when Dad was home. Simply because the discussion afterwards was the best then. Plus hot chocolate and cookies are always a plus.
The following are all homeschool high school video curriculum. We love all of these and highly recommend. So much so, I've shared reviews of each one!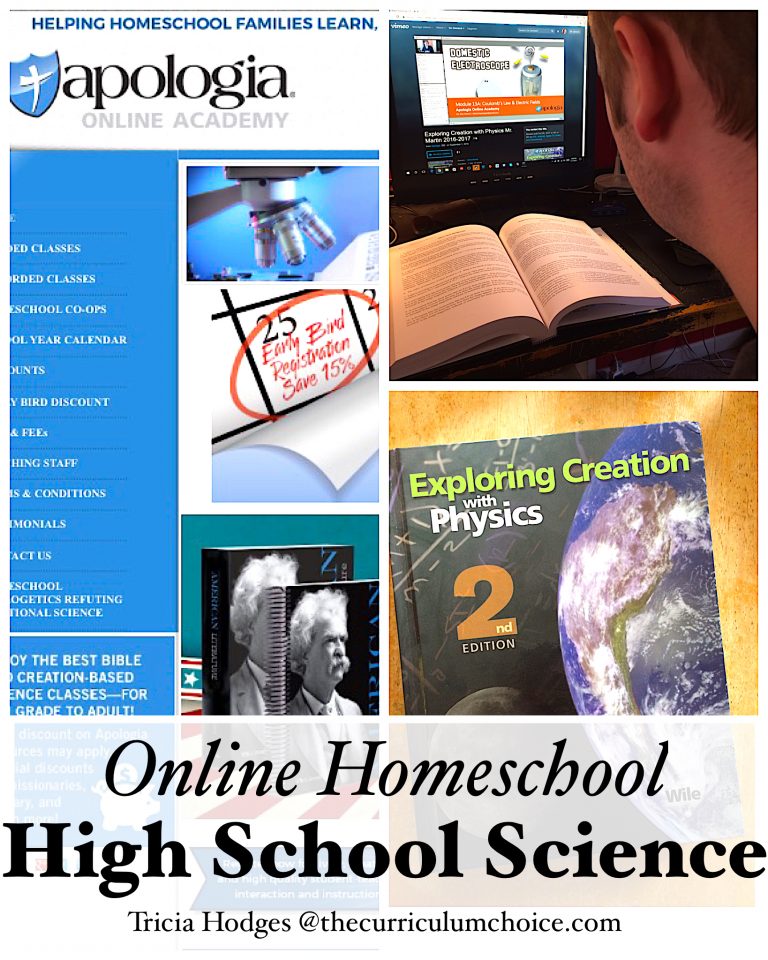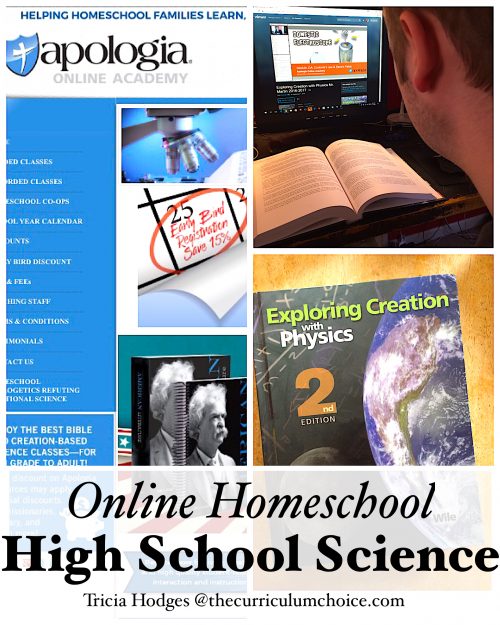 Apologia Academy – Homeschooling high school science can seem daunting for a parent. High school physics can seem overwhelming for a student. For others, high school science is a subject your student may love and enjoy. I will share with you just how all of these needs and concerns might be met with online homeschool high school physics from Apologia Academy.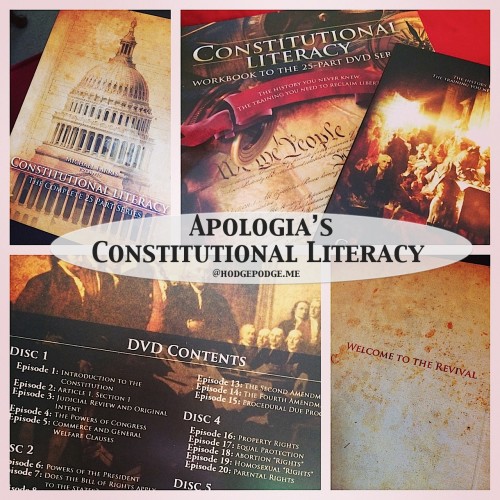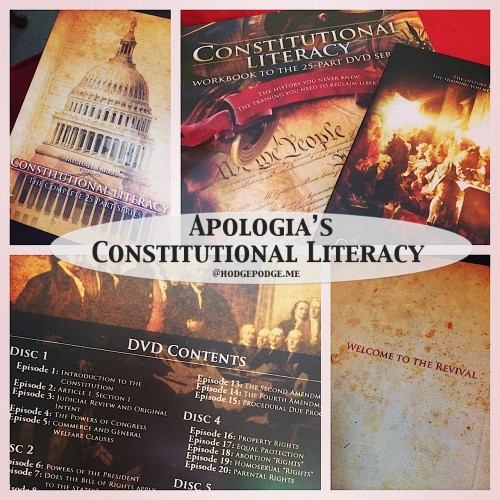 Constitutional Literacy – We love that Constitutional Literacy is led by an authority in this area of history and government. And the course presents with the tools needed – a student workbook and a DVD series on the history, theory and application of the Constitution of the United States.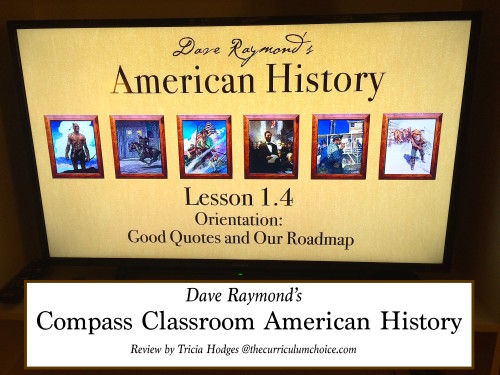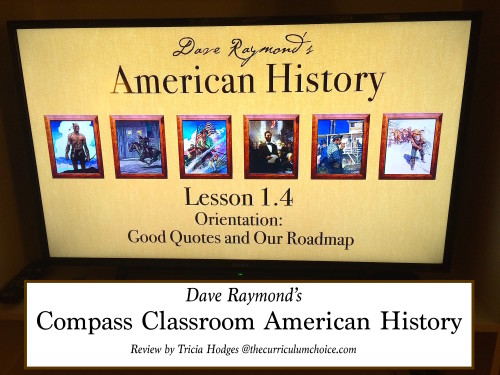 Dave Raymond's American History – We have already completed our 'required' American History course. However, my high schoolers love American History so much – and we are so impressed with Dave Raymond's American History – we will be enjoying this course as a high school elective this year.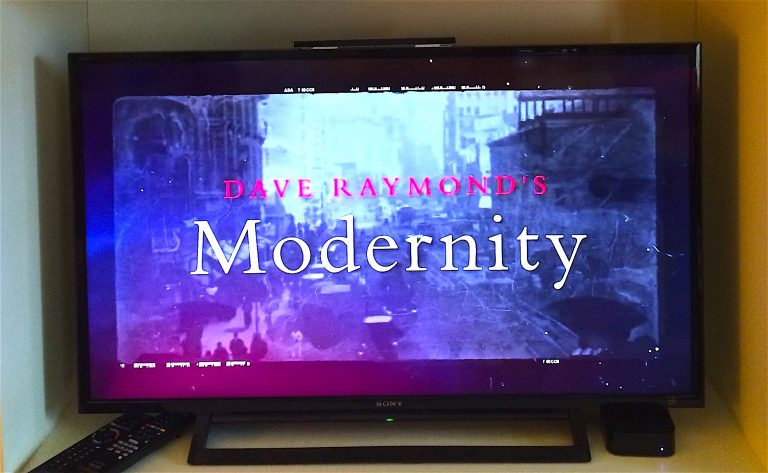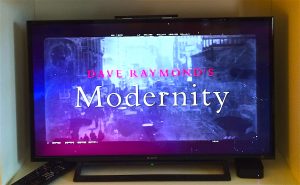 Dave Raymond's Modernity – Here I am again. It's summer and we are enjoying learning history on a Saturday night! True statement. See, Dave Raymond's Modernity is now available. And since we enjoyed American History so very much (as an elective even!) last year, we find ourselves soaking up another volume of this fantastic curriculum. Yes we do. It is digital homeschool curriculum we love. Dave Raymond's Modernity equals one (1) high school history/social studies credit.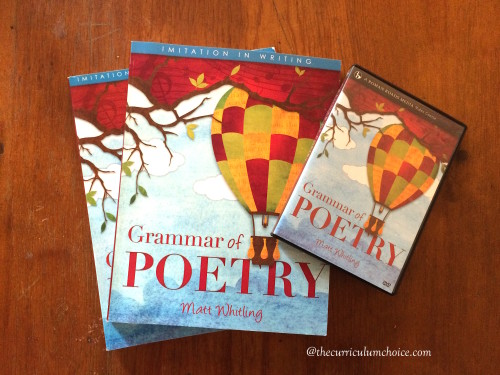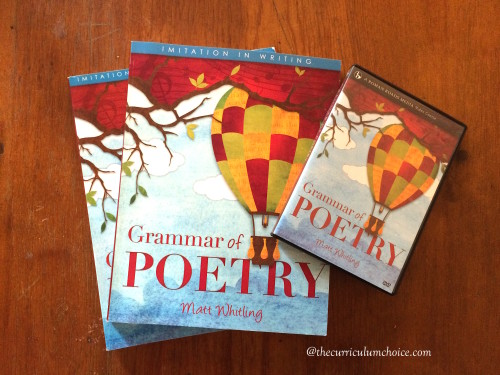 Grammar of Poetry – this is appropriate for middle school age through 9th grade. We have a love of poetry. Robert Frost, Shel Silverstein, and many of those in 100 Best Loved Poems by Dover Publications. Yet I felt – and our older children asked if – we could dig deeper and study about poetry. The art of poetry to be exact.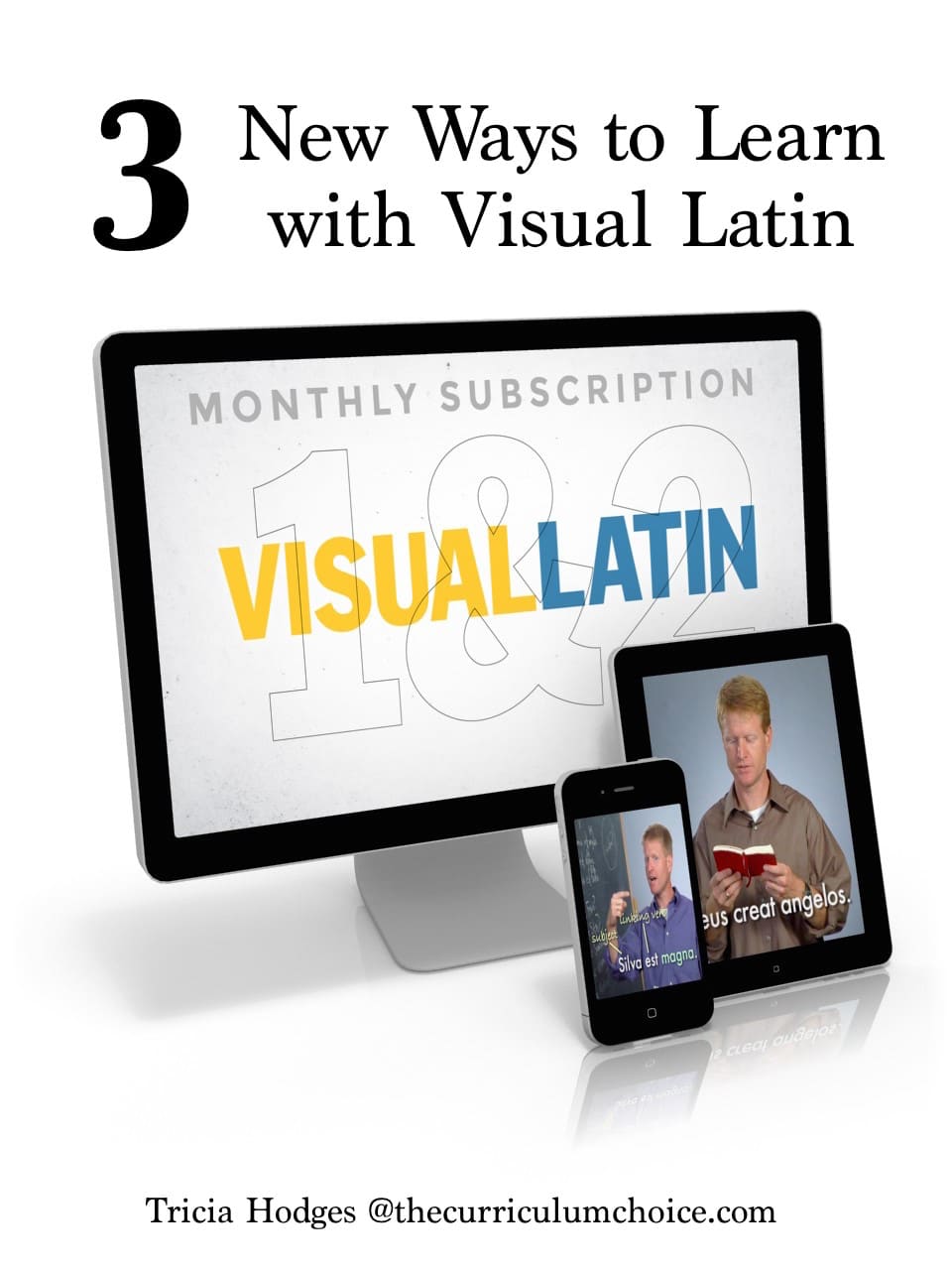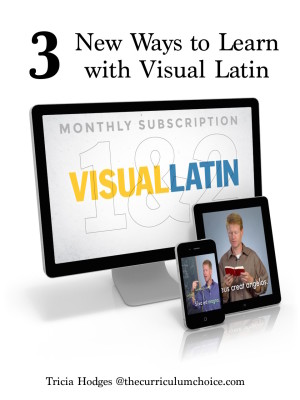 Visual Latin – our choice for foreign language credit. Compass Classroom's Visual Latin is such a blessing in our homeschool. Recently, while my two eldest children were completing it for high school credit, we found three new ways to learn with Visual Latin.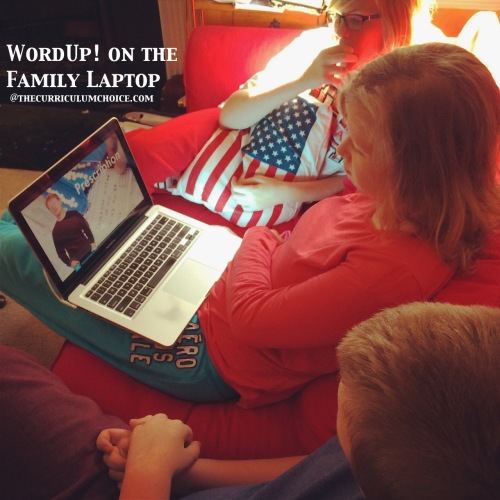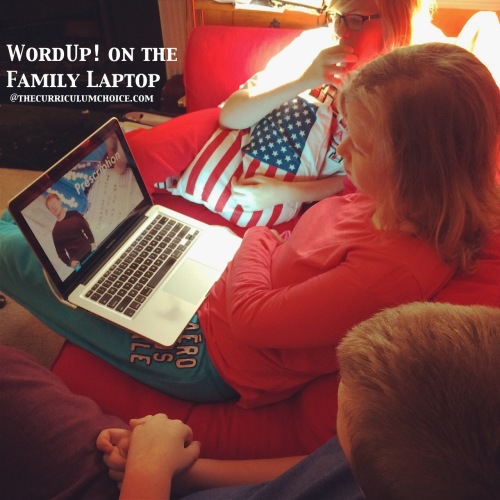 WordUp! Vocabulary from Latin and Greek roots for ages 10 and up. I have seen so many times the benefits of Latin studies. Especially with high schoolers prepping to take SAT and ACT, we will take vocabulary study. Especially a fun one with a visual approach!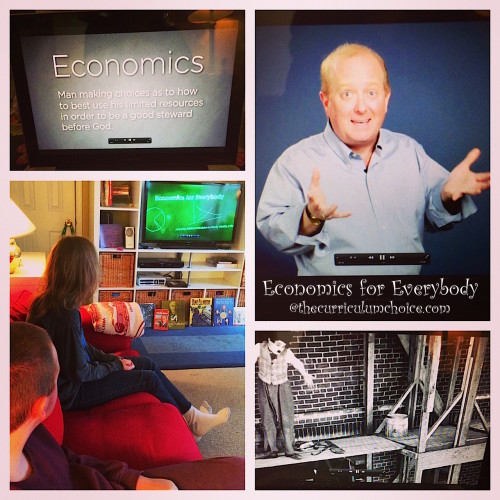 Economics for Everybody – We are watching the Economics for Everybody video lessons and doing the follow up study guide for a 1/2 credit for my two high school students. Since we are in a routine of Visual Latin and WordUp! in the afternoons and/or evenings, this fits nicely into our weeks. Of course, us parents sure wish we learned economics this way!
Great Books Video Courses – One of the fantastic benefits of homeschooling high school is being able to invite great teachers into your home. We do this every day via Great Books homeschool video courses from Compass Classroom.
*You might also like my round up of all the Homeschool Video Courses for Multiple Ages we are using from Compass Classroom as both stand alone courses and supplemental, enrichment material for high school.
Compass Classroom Homeschool High School Video Curriculum!
We love all of Compass Classroom's curriculum and resources for homeschool. So much so, I've shared reviews of all of these!
Available in these formats:
DVD
Digital Download
Streaming
Just starting out? This is a great resource for encouragement on the how tos. Homeschool Made Simple – for the homeschool mom!
Homeschooling since 2000, Tricia faces a daily dose of chaos with five children from elementary to high school. She is author of art curriculum and video courses for all ages plus helpful homeschool habits at Hodgepodge. She and her husband, Steve, are owners of Curriculum Choice.
Save
Save
Save