Do your children know the names of the instruments of the orchestra? What about the families of musical instruments? My eldest children know these. But when my friend Mary Prather introduced her newest SQUILT resource, it made me realize that it was time to teach our youngest children more about the orchestra. And what a wonderful resource to use for just that. Time to explore the orchestra!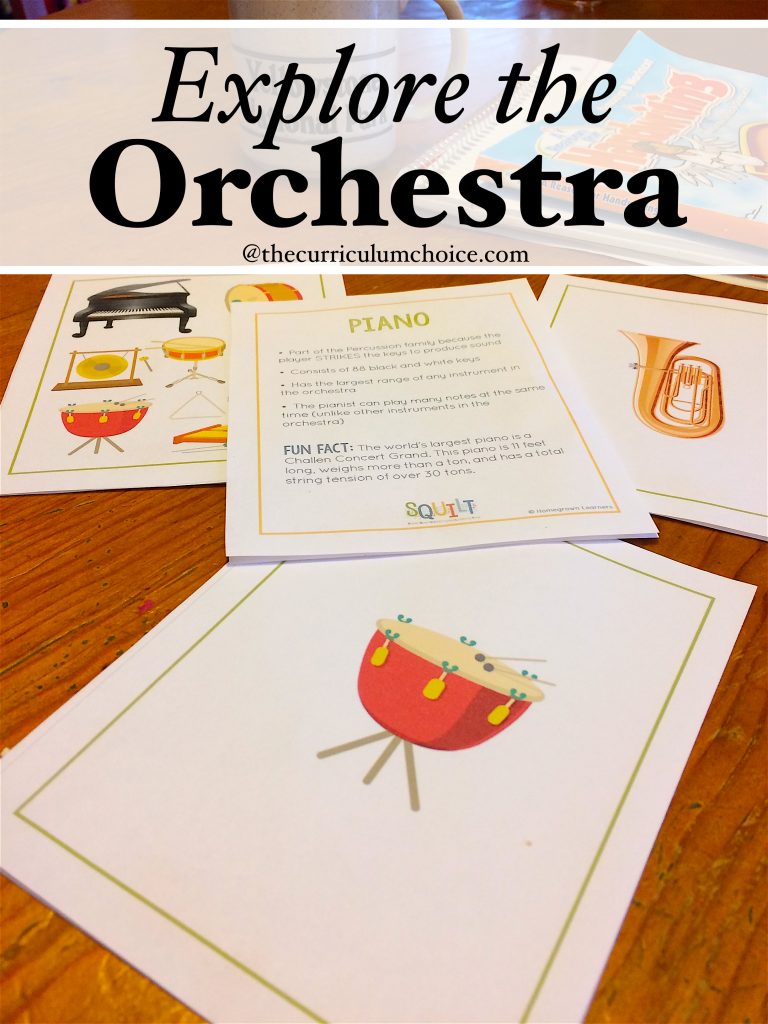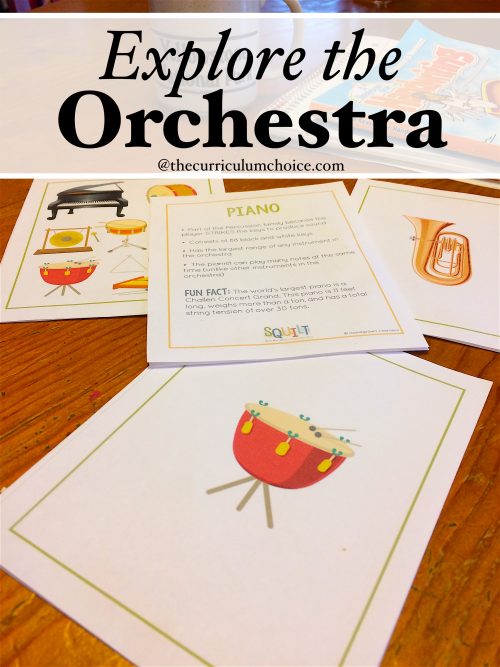 This post contains affiliate links for a resource we love to use in our homeschool. Please see our disclosure policy.
How to Explore the Orchestra with SQUILT Instrument Cards
First of all, what is SQUILT? SQUILT stands for Super Quiet UnInterrupted Listening Time.
Through a series of beautiful instrument cards and over 30 corresponding videos and teaching suggestions, your children will gain an understanding of and appreciation for the symphony orchestra.
32 Instrument Cards! The front side features the instrument. The back side has facts to explore about each instrument plus one fun fact.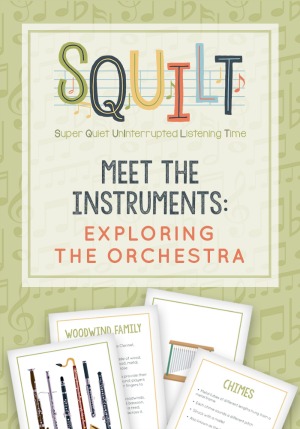 You also have access to a password protected resource page. This page contains:
Teaching Suggestions
Game Suggestions
Over 30 curated videos demonstrating the sound of the instruments of the orchestra, bringing you the best performances by the best orchestras
Additional printables to extend learning
SQUILT Meet the Instruments: Exploring the Orchestra from Mary Prather on Vimeo.
What Ages Can Use Meet The Instruments? This resource is great for ALL AGES
Pre-School – High School can benefit from Meet The Instruments
Printables and suggestions are included for the youngest to the oldest listeners
The resource is designed to be FLEXIBLE, used by multiple ages,  and SIMPLE for even the non musical parent.
As with all of the SQUILT products, Meet the Instruments is appropriate for multiple ages.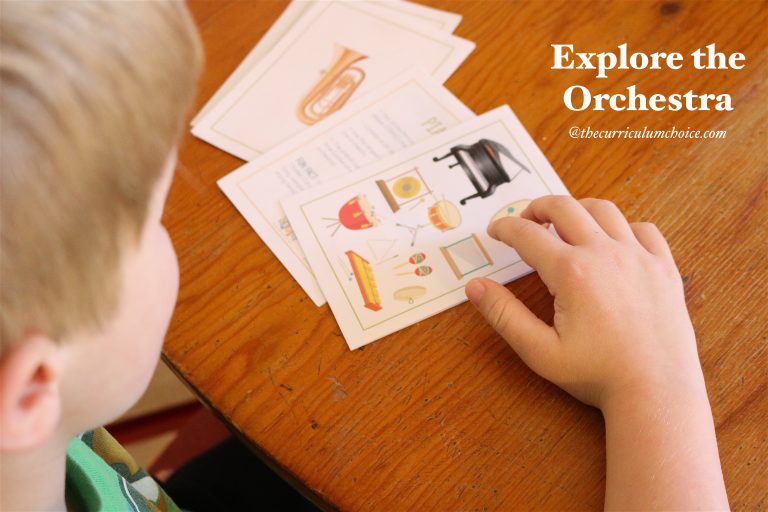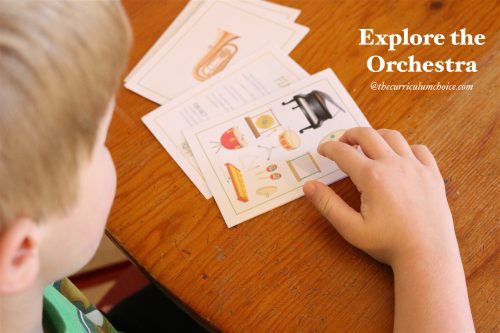 We have been having fun using the Meet the Instruments cards right after lunch. We pull out the cards and explore another section of the orchestra then listen to a corresponding piece of music by that instrument.
–> Find the Meet the Instruments cards at SQUILT music!
Additional Reviews of SQUILT products:
We have been having the best time learning more about the orchestra. We invite you on a musical journey too!
Save
Save
Save
Save
Save
Save