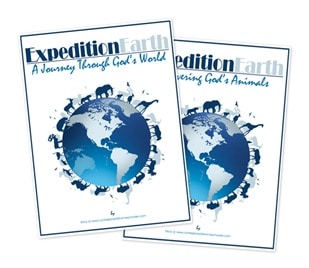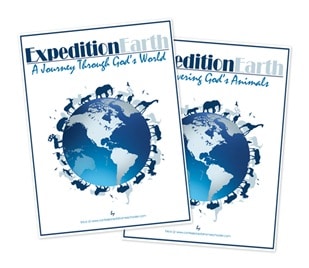 We love unit studies and were thrilled to be able to begin a trip around the world with Expedition Earth: A Journey Through God's World ($15.00 instant download) from Confessions of a Homeschooler.  In the last few months my children and I have visited China, South Korea, and India.  We're headed to several countries in Africa next, and I have to say we've been having a wonderful trip from the comfort of our couch!
Just what is Expedition Earth? It is a unit study curriculum plan that takes your K-3rd grade children through 31 countries on all seven continents.  Expedition Earth lays out plans for a week in each country, telling you which books and resources you'll need and what to do each day with your family.  There is a small core resource list that these weekly plans center around, which means you can just gather these resources and be set for the entire curriculum.   We have most of the core resources, so each week I can simply print the schedule for the country, gather any craft materials, and we're ready to go.  An extra book list is included to take your learning further if you wish to spend more time in some countries.  I usually grab a few extra books for each country from my library to make Expedition Earth meaty enough for my 4th grader to join in the family adventure.  If you want to see a sample week check out the plans for a visit to Brazil here.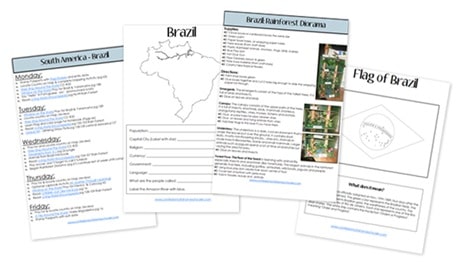 Expedition Earth also includes:
craft ideas
recipes
a Christmas around the World unit
a study of geography and ecosystems
printable flag and map for each country
a mini language study where you learn to say hello in each country's main language
a free Animal Classification unit and mini-book for animals from each country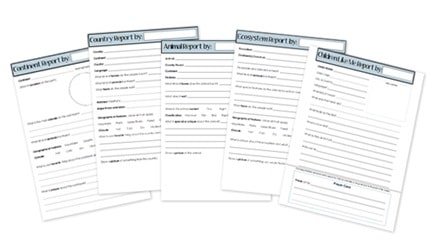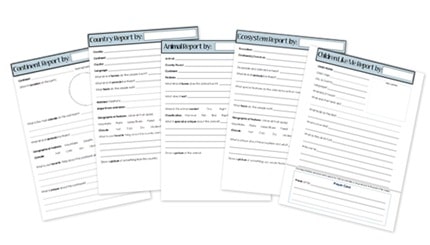 There are five report pages you can use for students on the older end of the age range, giving you a variety of focus over the course of your travels.  We tend to choose one or two reports per country for my 4th grader to do.  The reports are:
Country Report
Continent Report
Animal Report
Ecosystem Report
Children Like Me Report
My children look forward to Mondays now, ready to add a new flag to their passports and start their adventure in a new country. Each day they browse the book basket and come back to me asking questions, wanting to know more about the people, the places, and the animals God has placed on this Earth.  I love that so much of the planning is done for me, and I love that all my children can learn together.  We're making memories and discoveries as we use Expedition Earth to travel the world.
-Written by Tristan, mom to 5 going on 6 children, homeschooling through unit studies with a side of lapbooks.  You can visit her at her blog, Our Busy Homeschool, or read her other Curriculum Choice posts here.
{Disclaimer: I received Expedition Earth free to enable this review.  I received no other compensation and all opinions presented herein are my own.}