On March 2nd Theodor Seuss Geisel, known to the world as Dr. Seuss was born.  He is widely recognized for his contribution as a writer, poet and cartoonist, having published over 60 books for children mainly based on imaginative characters and rhymes. These books serve not only as wonderful learning tools, but provide a world of fun and imagination for children. This Everything Dr. Seuss is a collection of resources including books, movies, printables, and more from the writers here at The Curriculum Choice.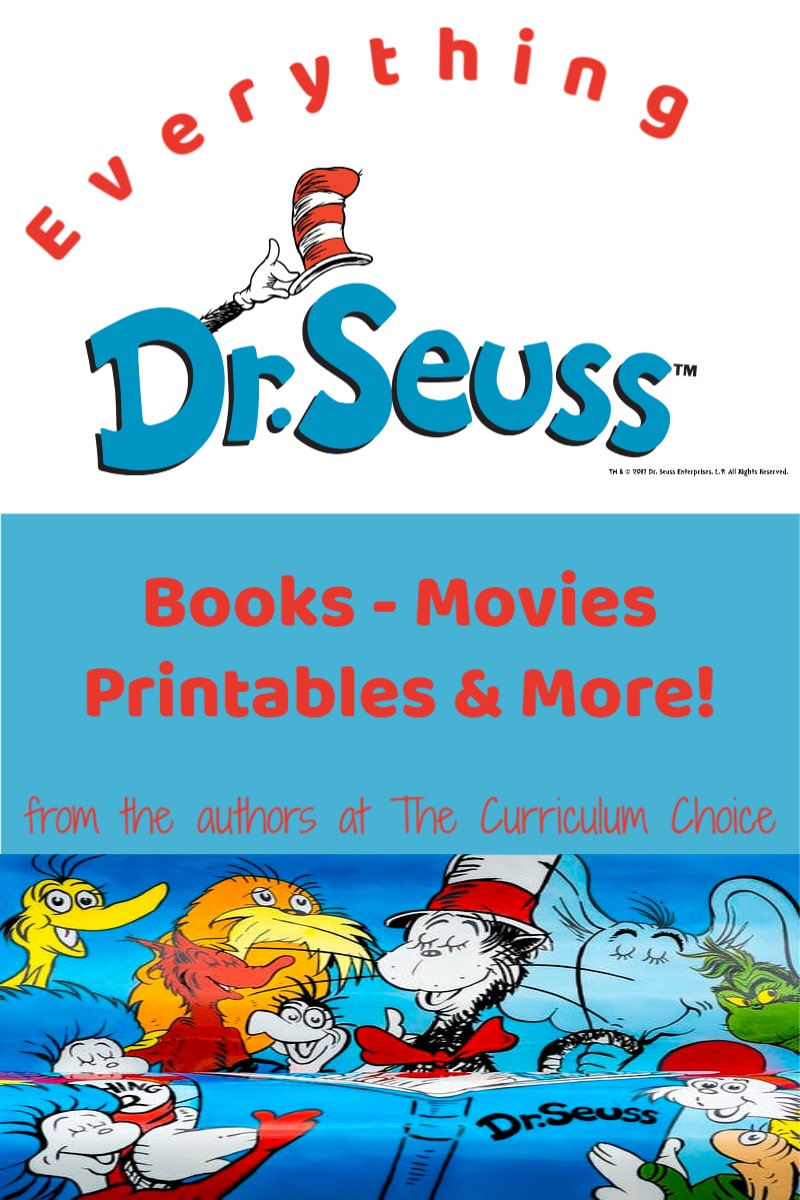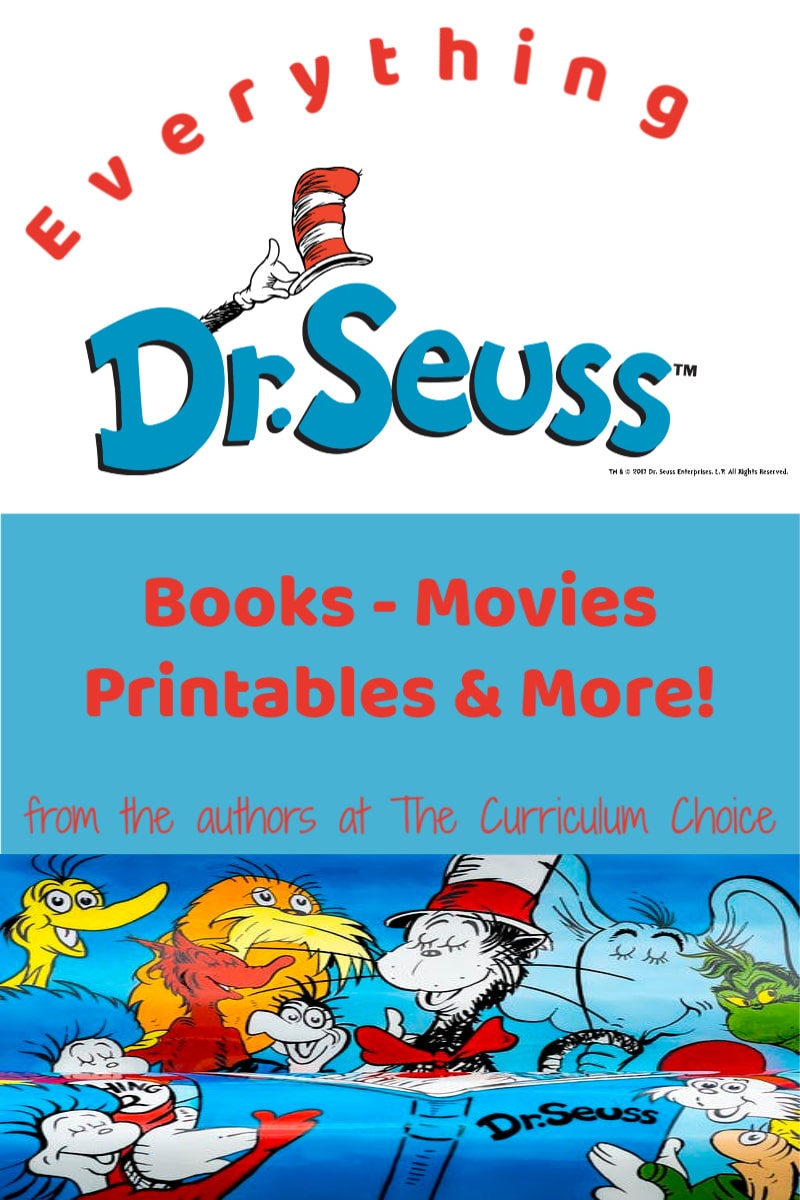 Everything Dr. Seuss – Books, Resources & More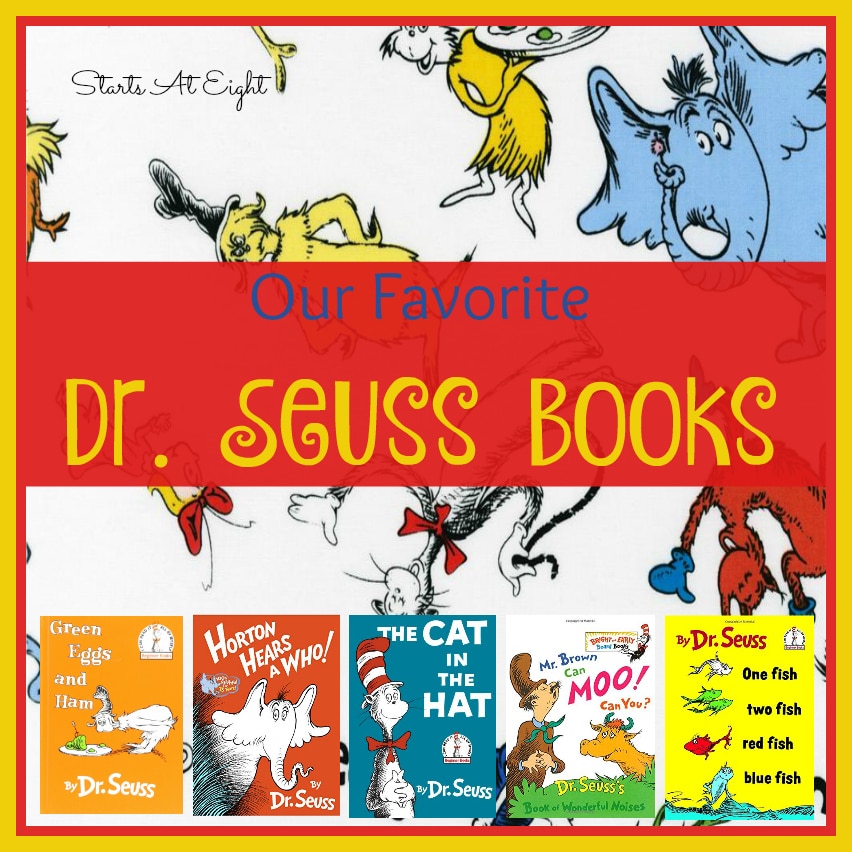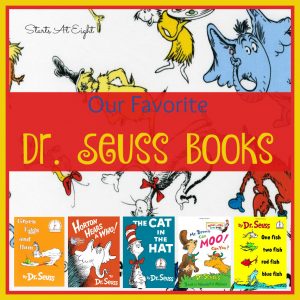 From oldies I remember as a kid like Hop on Pop to ones reinvigorated like The Lorax, this list is full of wonderful Dr. Seuss books along with some learning activities to extend the fun!
The Lorax
Long before saving the earth became a global concern, Dr. Seuss, speaking through his character the Lorax, warned against mindless progress and the danger it posed to the earth's natural beauty.
"My name is the Lorax. I speak for the trees.

I speak for the trees, for the trees have no tongues.

And I am asking you, sir, at the top of my lungs.

Oh please do not cut down another one."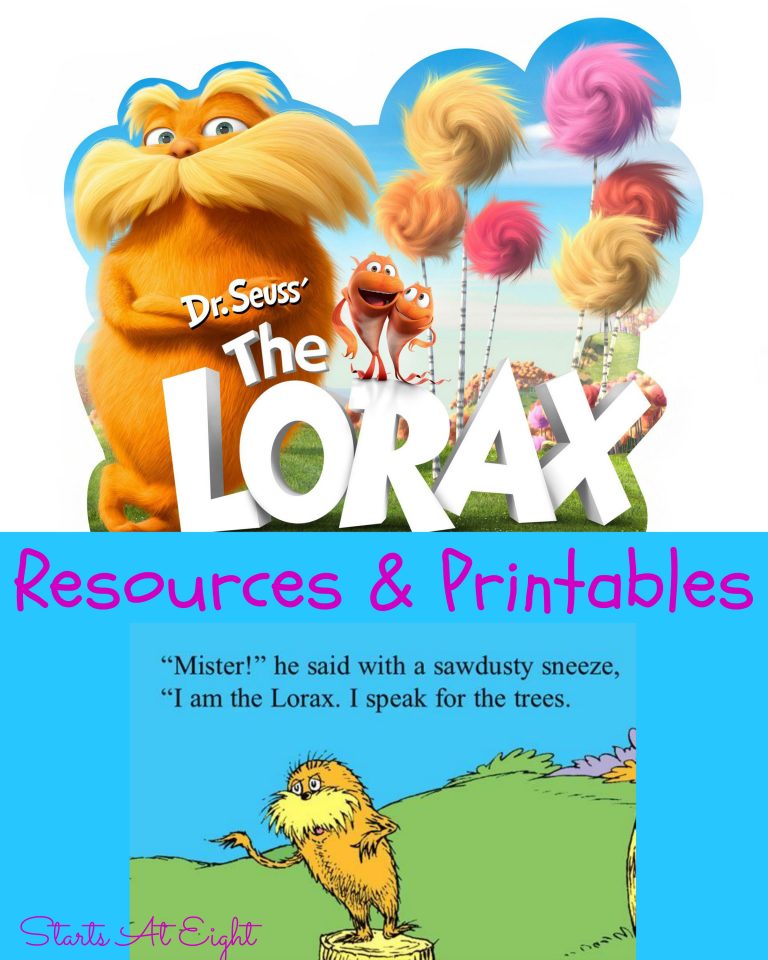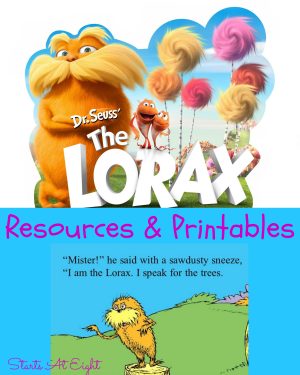 When my youngest daughter was little we went to the movie theater (a very special treat) to see The Lorax. She was in love right from the beginning! It spurred so many talks, games, and activities as she explored and wanted to learn more. Below you will find links to all the wonderful activities we used while reading the book and watching the movie.
My Many Colored Days is one that not everyone has heard of. It takes you on a journey through the many different emotions as it connects them to different colors. I stumbled upon it in a basket of books at house where I was a nanny in my early twenties. I read it over and over to the kids and loved it so much. I knew it would be one I would have for my children someday. Not only do we own it, but I often give it as a gift at baby showers and little ones birthday parties!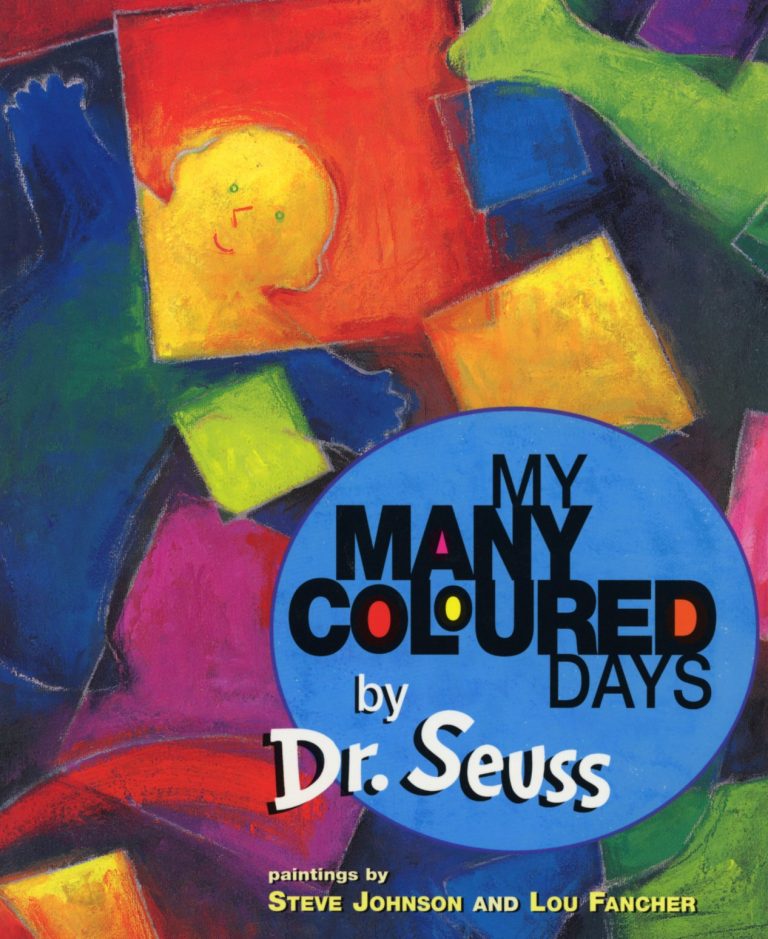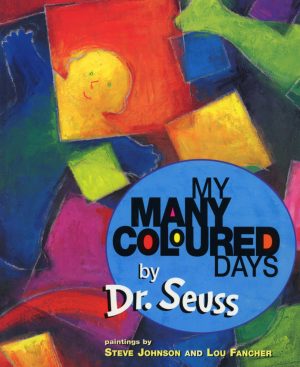 "Some days are yellow
Some days are blue.
On different days
I'm different too.
You'd be surprised
How many ways I change
On different colored days!"
This is a great book to help kids learn about their emotions. It opens up a safe space for you to talk with your kids about different emotions, why they might feel them, and how to deal with them. OR on the lighter side it's a fun way to teach colors! Check it out, along with the resources I found to go along with it!
Everything Dr. Seuss From The Authors At The Curriculum Choice
From Eva At EvaVarga.net
When my kiddos were in upper elementary, I put together a unit study that aligned with Dr. Seuss' birthday. In Celebrating Dr. Seuss' Birthday, I share a few of the books and activities we enjoyed.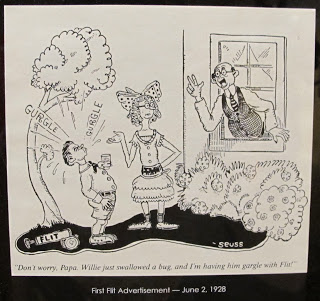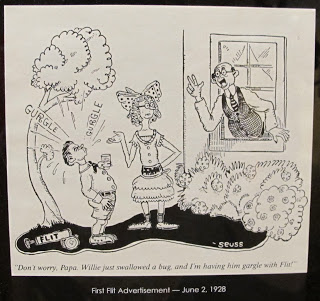 We culminated the unit with a visit to our local museum where his artwork was on display. In my post, The Art of Dr. Seuss, I share a few pieces we enjoyed. The exhibit was arranged in a timeline format and thus as we walked through it we got a good sense of how his work progressed and evolved over time.
It also opened our eyes to the subliminal messages many of his works contain. While we no longer celebrate Seuss, looking back at his contributions to literature and art have helped to spark a conversation about the culture of racism in our country.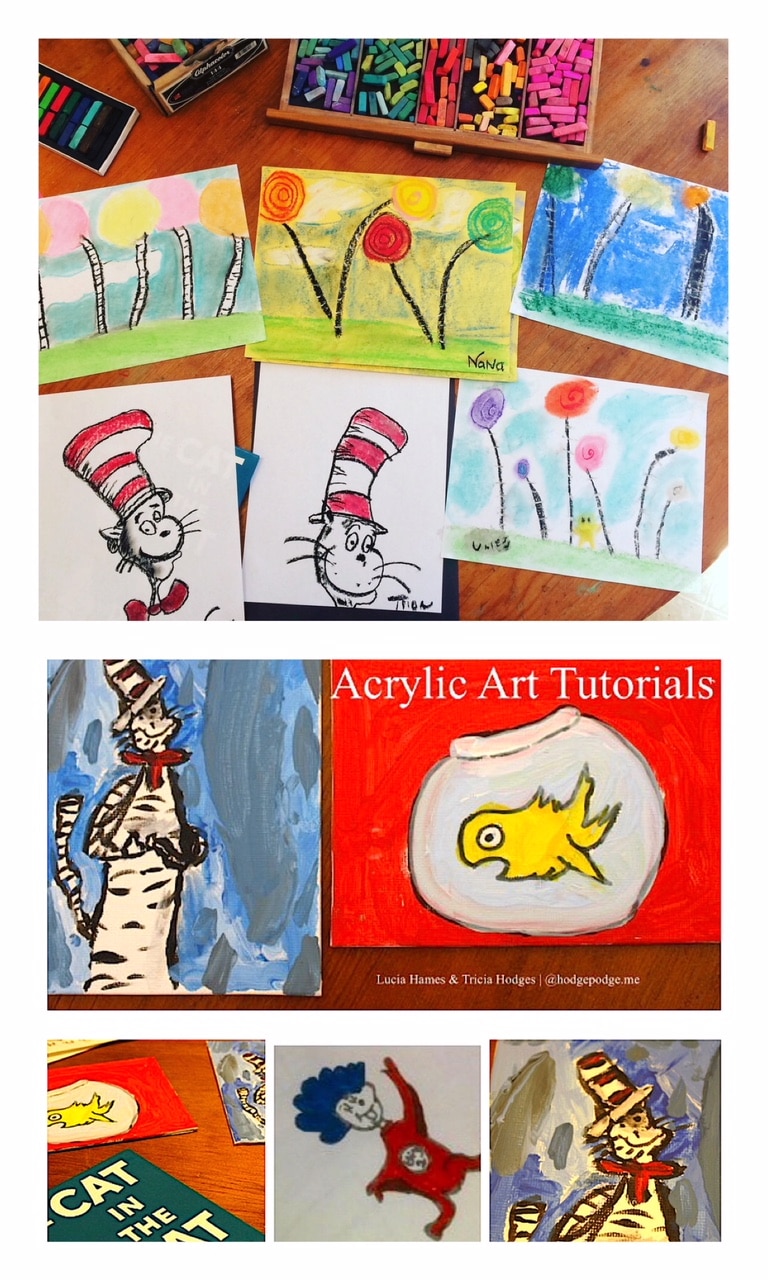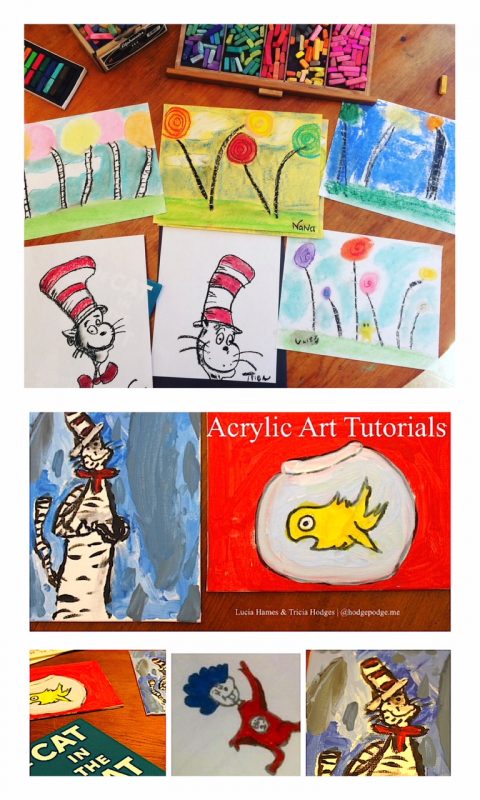 From Tricia at ChalkPastel.com and Hodgepodge.me
"You have brains in your head. You have feet in your shoes. You can steer yourself in any direction you choose." ~ Dr. Seuss
How wonderful that Eva and her family got to see Seuss works of art in person! Speaking of art, we have celebrated Seuss with both acrylic and chalk pastel art lessons and invite you to join us.
Other Book Inspiration From The Curriculum Choice Archives