I have always found teaching art – drawing and painting – a challenge in our homeschooling. Which is quite funny because I loved art in school and trained in Fashion Designing which has quite a large drawing/designing side to it. But I just could not pass that on to my children. Even now I have teamed up with a friend and we have an art tutor that gives our children formal art lessons!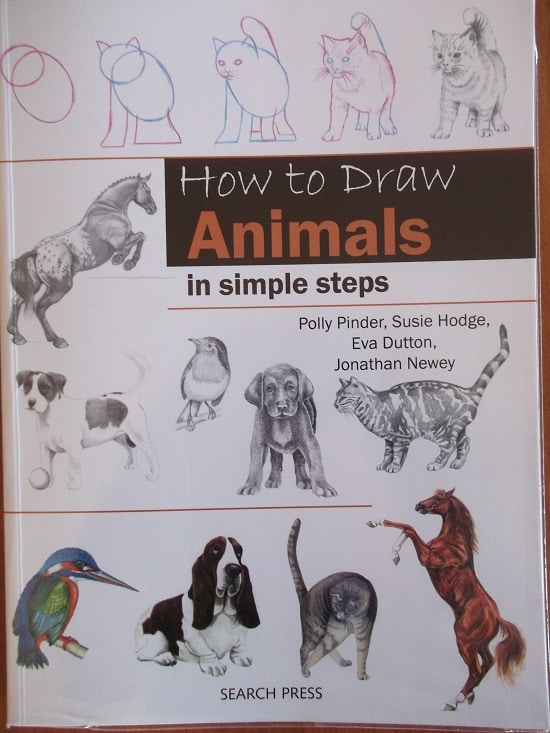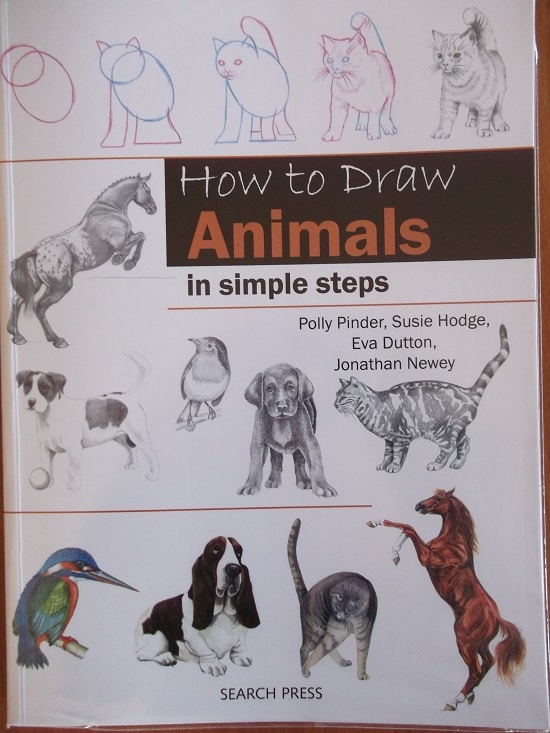 About a year ago, after having visited and seen the girls nature journals,  my aunt sent a book for my girls entitled, 'How to Draw Animals In Simple Steps'.  My girls instantly fell in love with this book. For the next few days they were drawing and turning out some pretty impressive drawings.
Written by four artists, this book has over 130 step-by-step drawings to choose from. Because each step is so easy to follow the child experiences early success and is encouraged to keep drawing.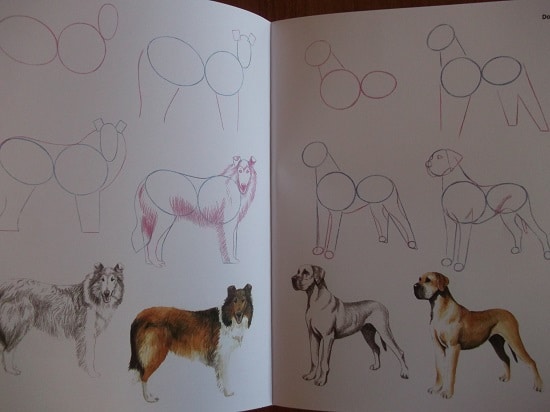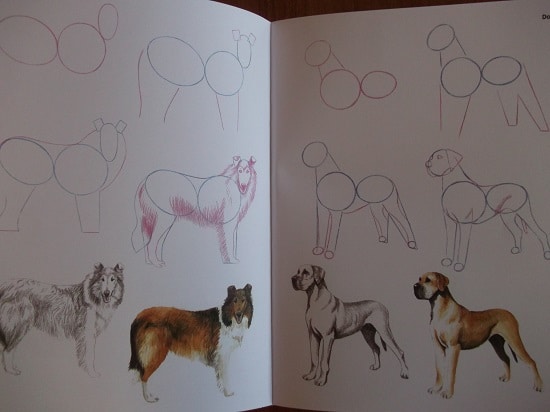 The methods are easy, circles, rectangles, squares and ovals are transformed into an exciting selection of creatures including cats, dogs, horses, lions, elephants, monkeys, penguins and eagles.
Published by Search Press this book is available through Amazon here for UK readers and here for U.S readers.
I almost wanted to say that this book was suited to young children between the ages of about 7 – 11, but I myself have used the bird section to help me get more accurate drawings for my nature journal so I guess it is one of those resources that can be used by the whole family :o)
Shirley blogs at ' Under An English Sky' where she shares about their seasonal living, faith-filled,  home schooling days.