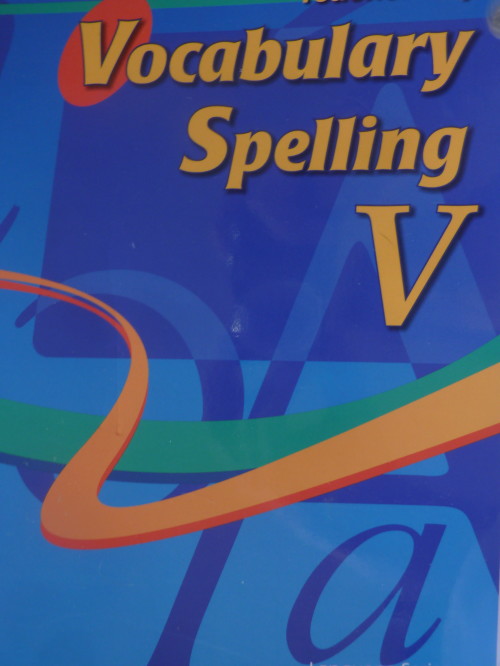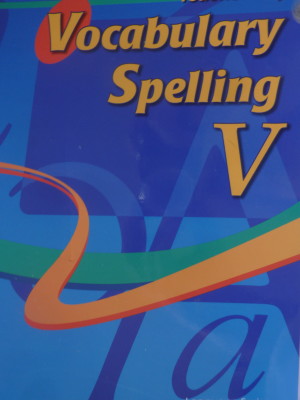 My family has used A Beka's spelling and vocabulary programs for many years, starting with middle school. We liked how these course were set up. We also appreciated that they were aligned to state standards and included a poetry section in each book. So when we were looking for a solid vocabulary program for my 11th grader, we again turned to A Beka.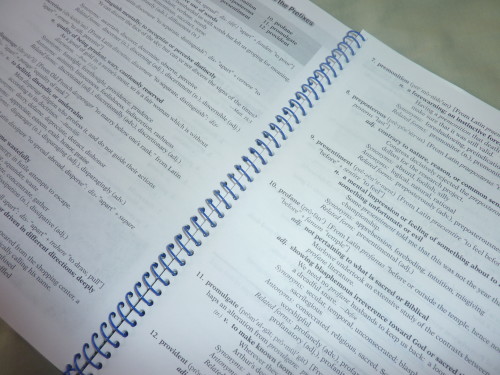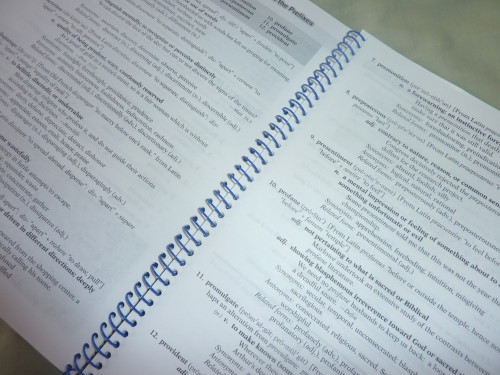 A  Beka offers four components for this vocabulary and spelling course, including:
1.  Student Book
2.  Teacher Key
3. Quizzes and Teacher's Key
We purchased the student book and the Teacher's Key and felt that these were enough to suit our needs.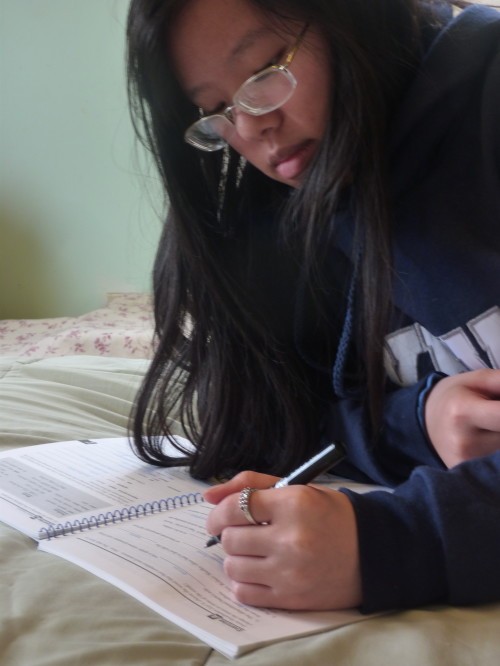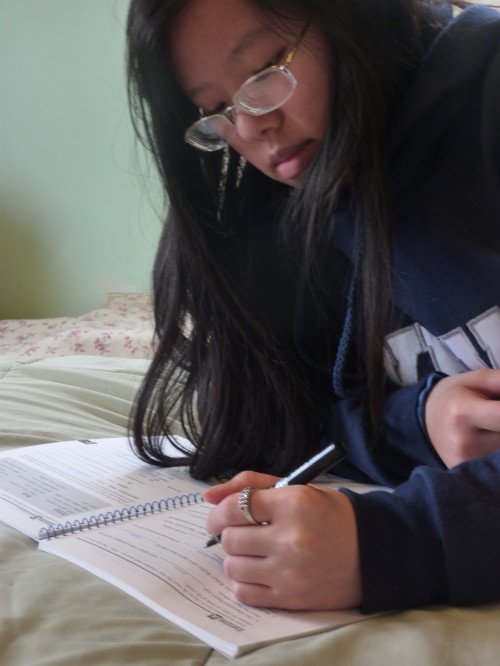 Vocabulary Spelling V is broken down into 12 units, complete with a vocabulary review every three units.
Each unit consists of the following:
1.  Spelling List
2.  Vocabulary Pretest
3.  Vocabulary list, including synonyms and antonyms
4.  Fill in the Blank exercises
5.  Synonyms and Antonyms work
6.  Word Analysis
7.  Composing sentences using vocabulary words
The exercises in each lesson helped to reinforce the skills that were taught in both vocabulary and spelling.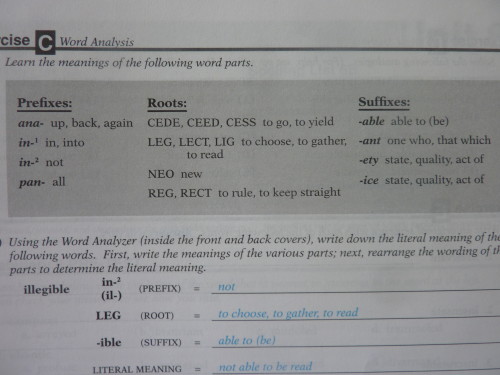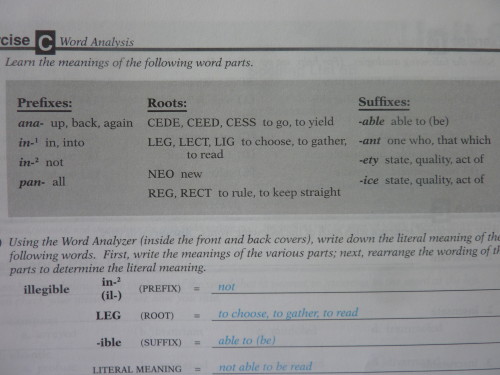 The section on  Word Analysis was particularly helpful for us, as it showed my student how to break down new vocabulary words into their parts.  My teen learned word analysis, and this was key to her performance on the verbal part of the SAT.  A Beka provides an easy to learn, helpful structure to learning word analysis, which we are so thankful for!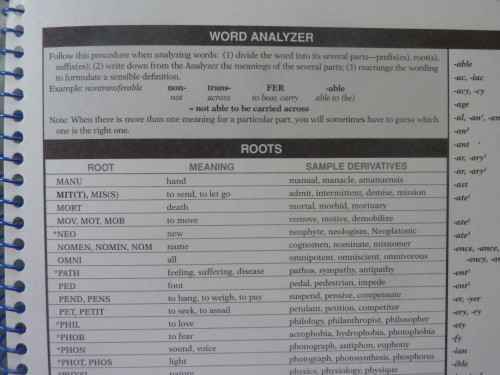 Vocabulary Spelling V also includes this handy reference to root words as well as a list of prefixes and suffixes.
We found Vocabulary Spelling V to be a complete vocabulary program for my teen. And the best thing about it was that it helped her to prepare for the SAT!  Learning to do the Word Analysis  was key!  It taught my daughter how to break apart a word, define each part, then put it back together with an accurate definition!  What a helpful skill to have when encountering the SAT!
If you are looking for a solid vocabulary program for your high schooler, my family recommends A Beka's Vocabulary Spelling V.  For more information, please go to www.abeka.com.
Betsy is a writer, blogger, veteran homeschooler, and mom to her 18 yo, who just started college.  She writes Our Steps to College, and everything homeschooling at BJ's Homeschool.  Betsy offers homeschool help here.