We are quite taken with Dover Publications at our house! Yes, we have our basic curricula but these resources are the icing on the cake. Today I am highlighting art, literature and science books you will want to consider as well!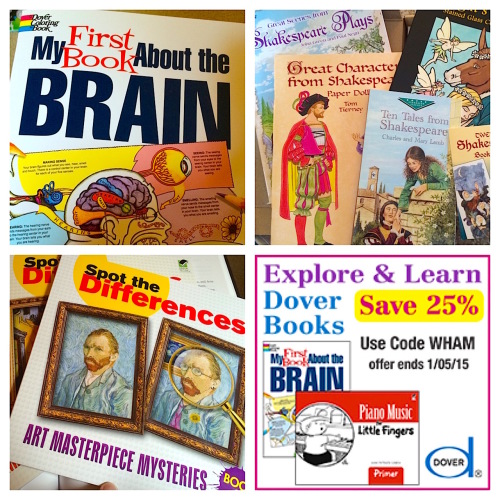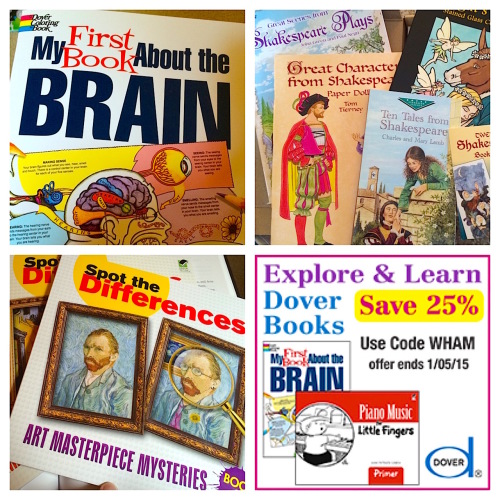 ~Don't miss the giveaway at the end!! We received these Dover Publications resources in exchange for an honest review. All opinions are our own and we love the benefits and blessings we are continuing to see! Please see our disclosure policy.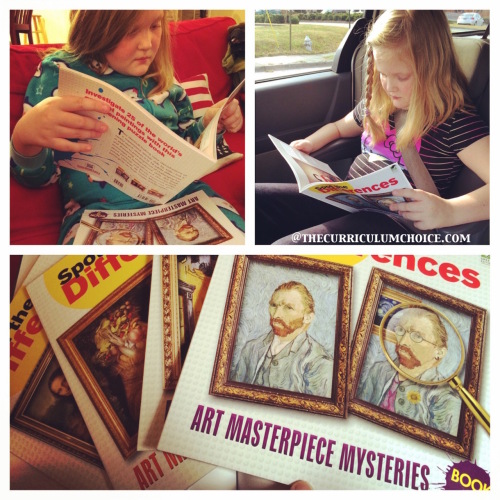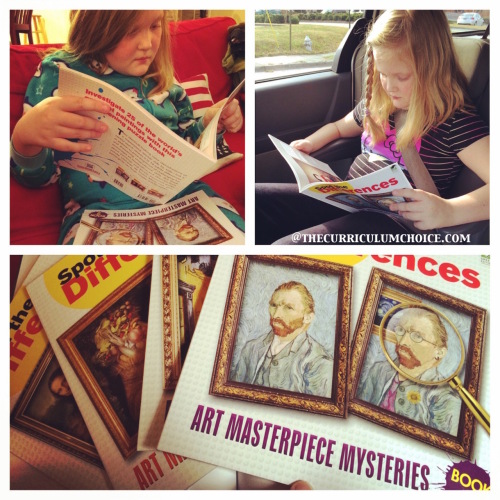 Someone just can't get enough of Spot the Differences Art Masterpiece Mysteries series!
Dover Publications Art for Homeschool
Spot the Differences Art Masterpiece Mysteries series – Littlest Girl has scoured this series of books. She even packed them for a car ride one afternoon. What I love about this series is that in spotting the differences, the children are studying each piece from Master Artists. The original piece is on the left and from six to 14 spot the differences are on the right. Each spread of masterpieces includes fun facts about both the painting and the artist. Answers are included in the back of each book. Such a wonderful introduction to some of the world's greatest works of art!
Here is a listing of artist included in Spot the Differences Art Masterpiece Mysteries Book 1:
Ambrosius Bosschaert
Pieter Bruegel the Elder
Gustave Caillebotte
Vittore Carpaccio
Mary Cassatt
Paul Cezanne
Edgar Degas
Albrecht Durer
Jan van Eyck
Paul Gauguin
Vincent van Gogh
Martin Johnson Heade
Hans Holbein the Younger
Winslow Homer
Leonardo da Vinci
Emanuel Leutze
Edouard Manet
Jean-Francois Millet
Claude Monet
Rembrandt van Rijn
Frederic Remington
Pierre-Auguste Renoir
Henri Rousseau
Georges Seurat
Johannes Vermeer
Dover Publications Literature for Homeschool
Shakespeare – all the world's a stage in this super-sized collection of entertaining activities. The Shakespeare Discovery set includes:
Ten Tales from Shakespeare – prose re-tellings for young readers
Great Characters from Shakespeare  2 paper dolls with 30 costumes for Shakespeare's greatest characters
Great Scenes from Shakespeare's Plays coloring book
12 bookmarks
crayons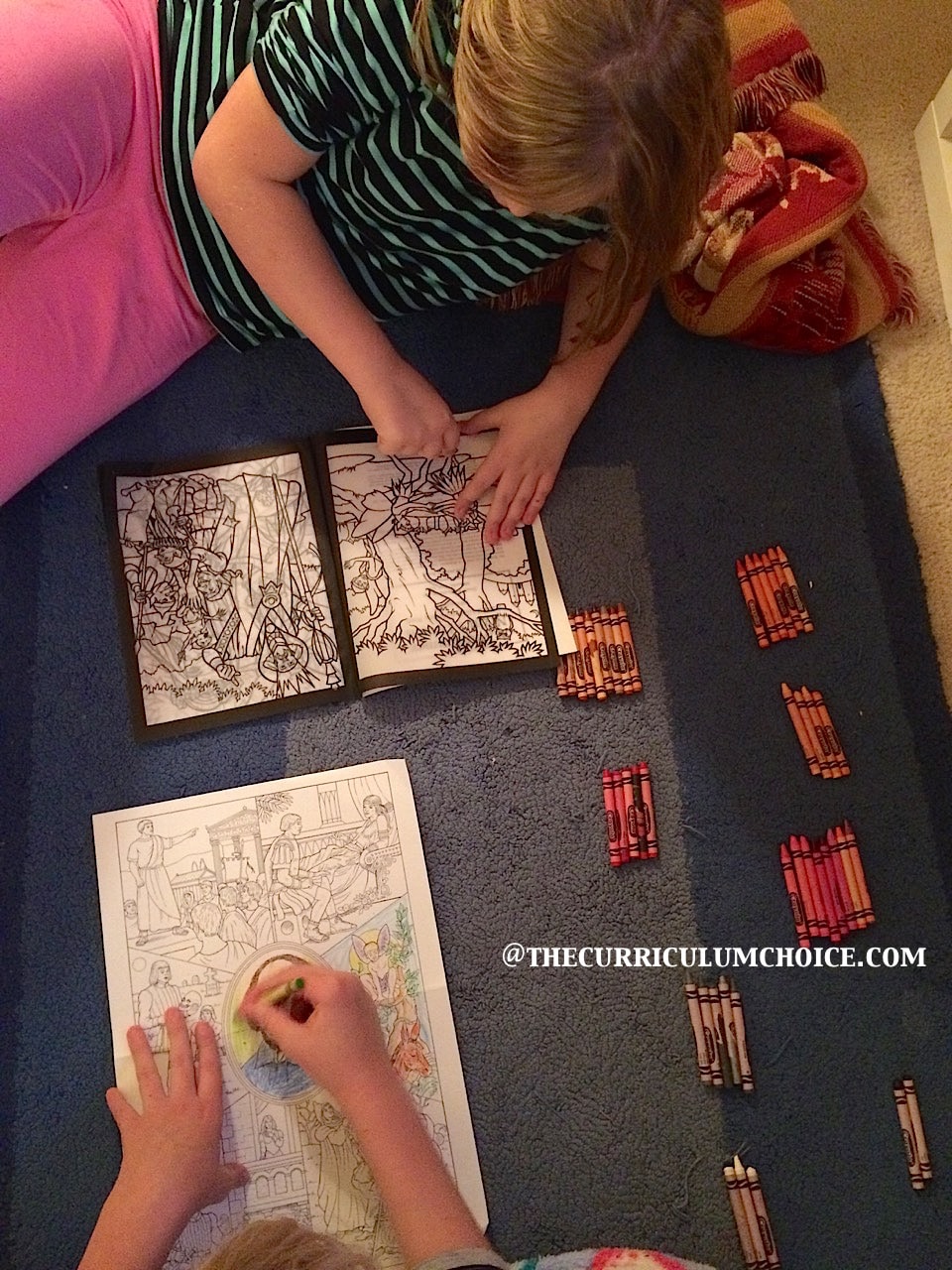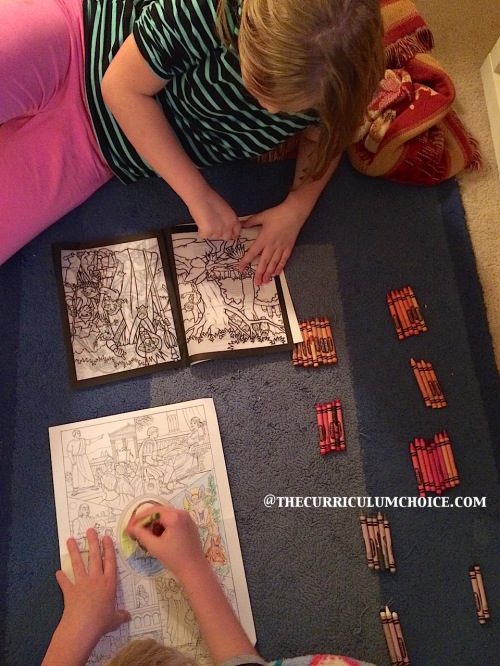 Special Bonus: 11×16 color your own poster
crayons
(all in a handy box!)
Dover Science Resources for Homeschool
My First Book About the Brain Dover Coloring book is suitable for ages 8-12. (My nine-year-old was the one most excited about this book. "My First Book About the BRAIN?! Cool!" she said.) There are 25 illustrations to color which explain every aspect of the brain's important jobs – from communicating with the central nervous system to retaining memories. My First Book About the Brain answers these questions and more:
How does the brain control the rest of the body?
How does it enable the senses to function, regulate speech, affect balance, and influence sleep and dreams?
More Dover Publications We Use in our Homeschool
These Dover Publications products complement and enhance what we are studying!
Where can you find Dover Publications? Special Discount!
Find each of the titles at the Dover Publications website. Plus for a limited time, you can get 25% off your order. Just use code WHAM through 01/5/15. There are just SO many resources for your homeschool. Be sure to visit Dover Publications and browse their teacher resources section.
Now for the giveaway!
Dover Publications is offering the set of resources pictured above to one Curriculum Choice reader. The set includes:
(1) Spot the Differences Art Masterpiece Mysteries series
(1) Shakespeare Discovery set
(1) My First Book About the Brain Dover Coloring book
Simply follow the instructions in the rafflecopter widget below: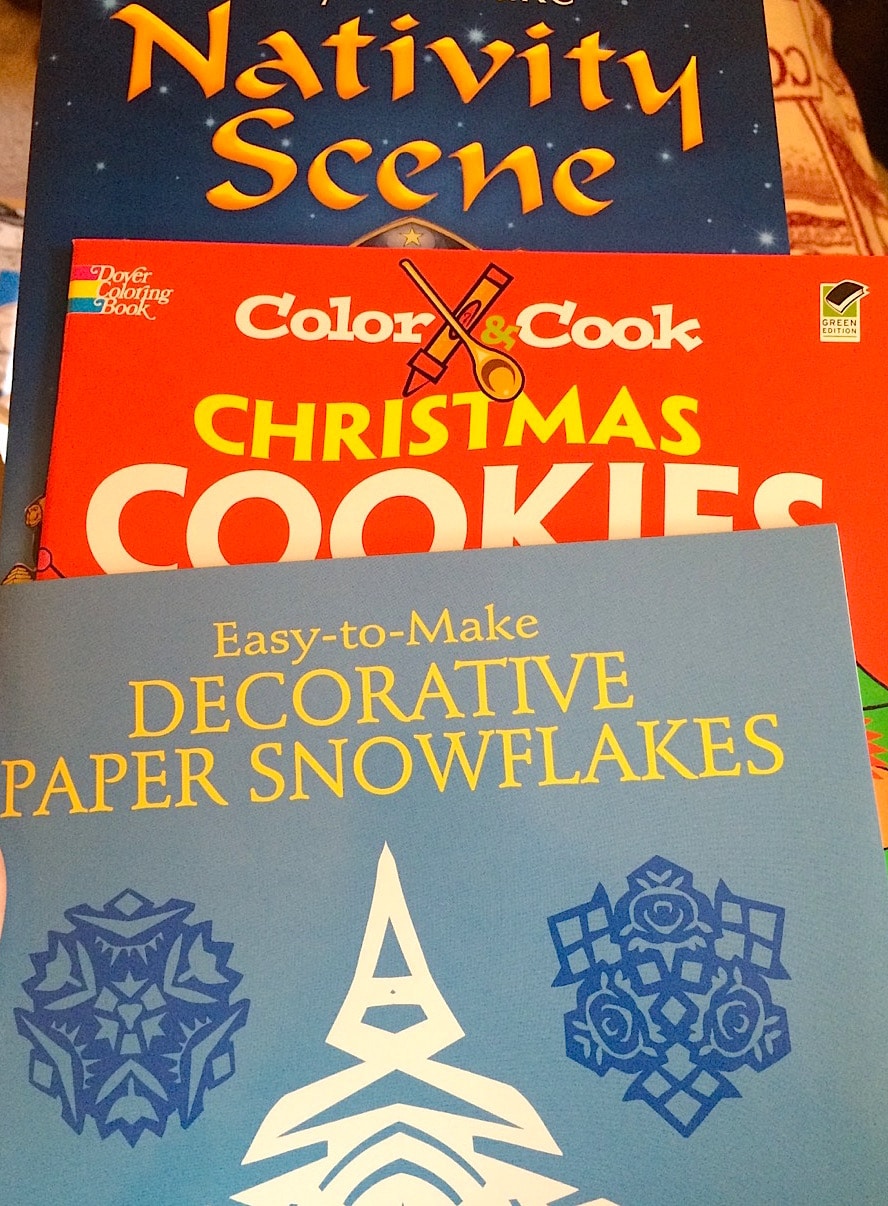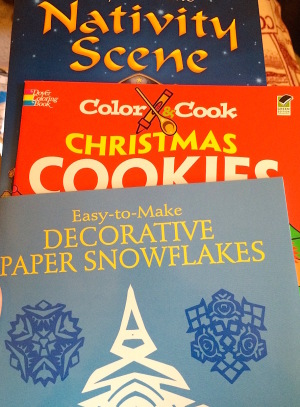 And be sure to watch for some fun Christmas and winter resources from Dover Publications coming in early December! Which Dover Publications resources are you most looking forward to using in your homeschool?
Homeschooling for over fourteen years now, Tricia faces a daily dose of chaos with five children. She shares a mixture of art lessons, recipes and helpful homeschool habits at Hodgepodge. She and her husband, Steve (who writes app and technology reviews), are co-owners of Curriculum Choice.