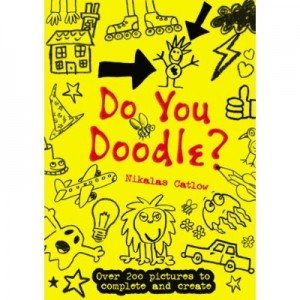 Though I never did well in art in school, I like to encourage lots of different types of art activities with my children.  I want them to feel like art has many different forms and it can be fun.  Although we do artist studies, Artistic Pursuits, and lots of free art time, we also really enjoy doodle books.
What is a doodle book?
There are a variety of doodle book available.  Each of my children have their own copy of Do You Doodle? by Nikalas Catlow, which they all enjoy reading through and figuring out exactly what they might draw.  In a doodle book, there is typically the beginning of a picture and a caption to help the children know what to draw.  For instance, there might be a page with a genie lamp at the bottom and the description at the top "Make the Genie Appear."  The child can then choose how to finish drawing the scene.
Do You Doodle? is a doodle book that has a variety of picture starters and is perfect for boys and girls alike.  There are also doodle books that are specifically made for boys (such as a starter for an alien invasion) or for girls (such as a starter with drawing in shoes in a boutique-style shoe store).  While I realize that may sound stereotypical, I know that my kids would actually really enjoy the gender specific ones (probably even more than the general ones, to be honest).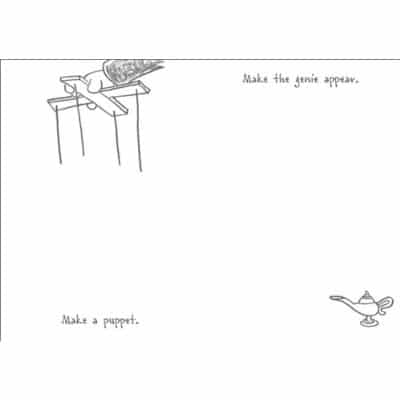 What we enjoy about Do You Doodle?
I like that this book not only encourages children (or adults!) to use their drawing skills, but even more so, it inspires their creativity and problem solving skills.  It is fun to watch what they come up with.  In fact, it often makes me wish that I could steal a book away from one of them and make my own creations.
Not only is Do You Doodle? a great art activity, but it can be picked up for under $10 (at Amazon, though the actual retail price is $12.95) and can make an excellent gift.
If you're a creative type, however, I will have to warn you about one thing: You just might want to buy an extra copy for yourself so you can join in with your children while they are drawing.
Angie is a former domestic flunkie who records her attempts at domesticity, and everything else that happens in between all of those loads of laundry that keep piling up, at Many Little Blessings.  She is also the founder of The Homeschool Classroom and Catholic Mothers Online.