We finish up homeschooling high school with our third child and start high school with our fourth very soon. It's at both these celebratory times and in the day-to-day that I find myself so very grateful for digital homeschool history curriculum from Compass Classroom. All of Compass Classroom's curriculum offers a wonderful Biblical worldview which is very important to us. And the digital, streaming classes make it so very versatile for a high school schedule and for cycling through homeschool history with multiple ages.

Yes! There are physical copies of the Student Readers available. Yay! All opinions are our own and we love this Compass Classroom curriculum. Please see our disclosure policy. The affiliate links included are for resources we absolutely love.
We have found, for our family, that incorporating digital history curriculum is not only practical, but enriching. We usually watch a lesson immediately after our history and science read aloud time – late morning or early afternoon. But we also really love doing 'night school' with Dad. It just depends on our schedule for a particular week. Digital classes are super flexible, just like homeschooling. And my family is super grateful for that flexibility.
The very best part of Compass Classroom's digital homeschool history curriculum is the Biblical worldview. Learning history from Creation to the present is most important for us as a family. These courses offer an overall picture of history that makes us grateful for God's provision and goodness. Those tough subjects of war and human failings are presented against the backdrop of His plan.
Here is a listing of our favorite digital homeschool history curriculum, starting with the newest resource. How tos, high school credits and details are included in each review.
Digital Homeschool History Curriculum
Antiquity – this is the newest history resource featuring teacher Dave Raymond. We are studying modern history this year. But guess what? My high school senior said, "I'm graduating this year and won't get to go through Antiquity next year. May I do it this year as an elective?" Well, of course! So she has been enjoying this independently while we have been going through Modernity. (Of course, we get to listen in some too!) Update – we have now enjoyed this curriculum with our two more of our children! They share their thoughts on Antiquity Homeschool History Curriculum.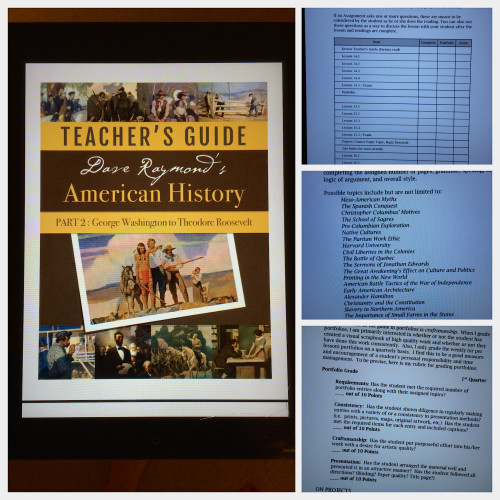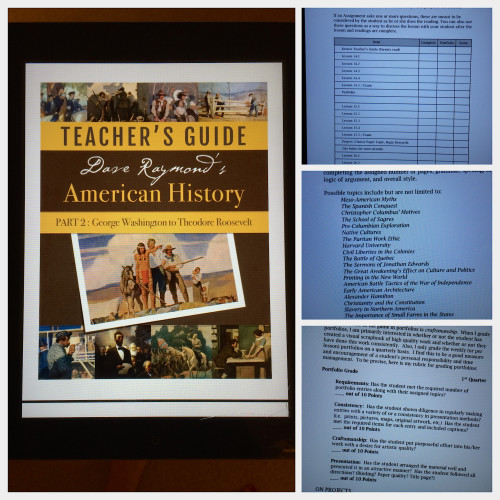 American History – Such an excellent course! As a homeschool parent, one of the many benefits is continuing education for me. I have learned so much about American History in the two times we have been through this class as a family. I always say, I believe it says a great deal about a homeschool curriculum when we are doing night school on a Saturday night. In the summer. They ask, "Are we doing American History tonight?" That would be Compass Classroom American History. Dave Raymond's American History!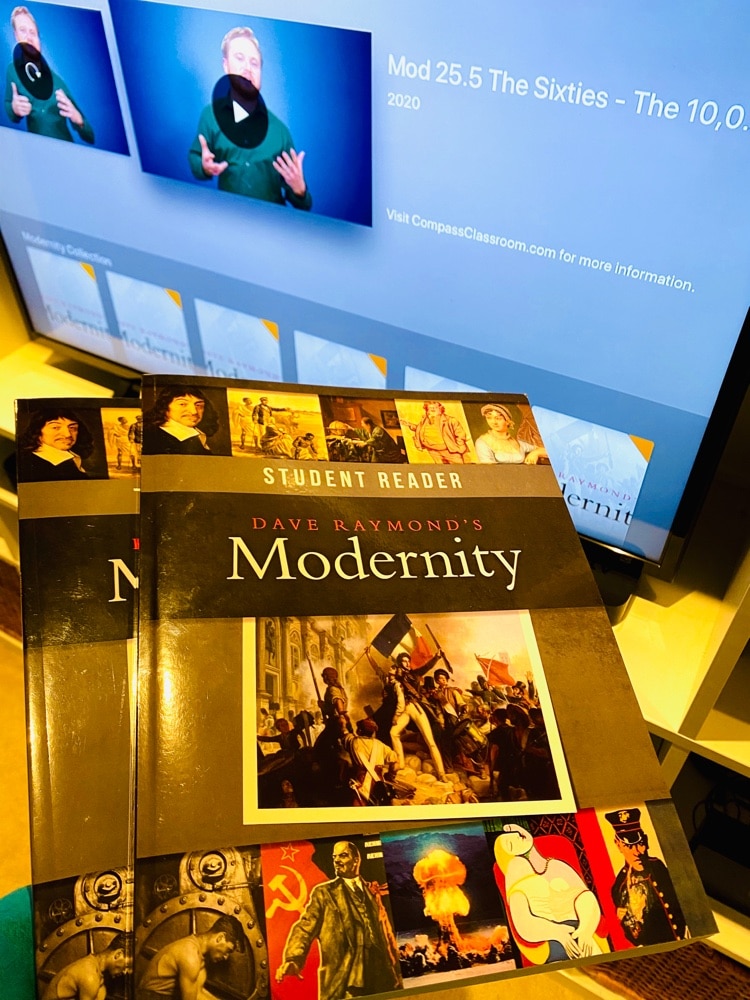 Modernity Digital Homeschool Curriculum We Love – I'm thankful for Dave Raymond's excellent and thorough discussions of the tough and exciting topics of modern times. Since we enjoyed American History so very much, we find ourselves soaking up another volume of this fantastic curriculum. Yes we do. It is digital homeschool curriculum we love.
Economics for Everybody – Well, our love for Compass Classroom has grown even more because of Economics for Everybody. Hooray for a high school economics class! Excellent Biblical world view explains the history of economics and how economics works in modern times.


Digital Homeschool History Curriculum the Frugal Way
Have multiple ages? Need high school credits? You can enjoy ALL of Compass Classroom's digital classes the frugal way with their membership option. Super smart because you can have access to everything with their Classroom Membership.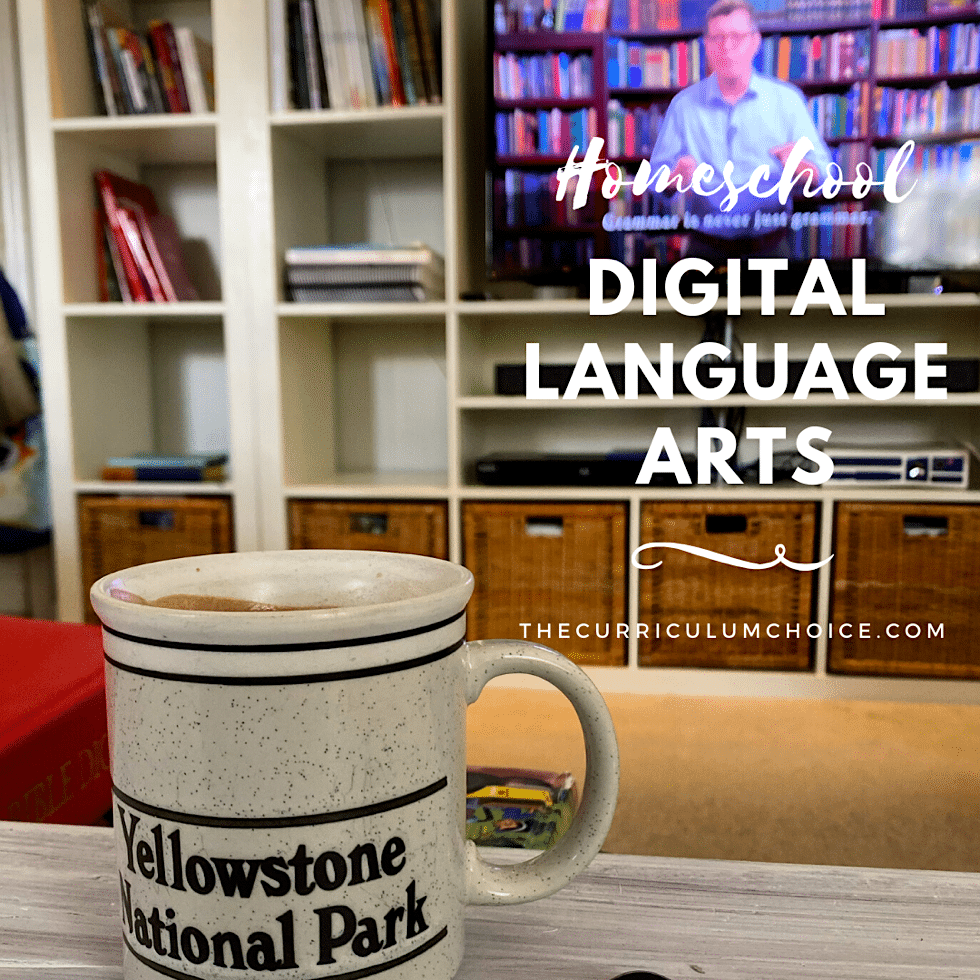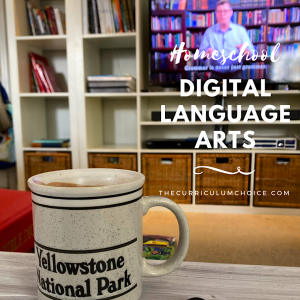 Compass Classroom Curriculum Review Index
And guess what? We love all of Compass Classroom's curriculum and resources for homeschool. So much so, I've shared reviews of all of these!
You might also like:
Homeschooling since 2000, Tricia faces a daily dose of chaos with five children. She has seen the fruits of home education with two grads so far! With their You ARE an artist art curriculum she and her family are passionate about growing a love of art. She also shares helpful homeschool habits at Hodgepodge. She and her husband, Steve, are owners of The Curriculum Choice.