Many times in the last few years I've found myself saying that homeschooling is also continuing education for the homeschool mom. I've learned so much homeschooling my five children. One way I have learned many things is cycling through history homeschooling multiple ages. It has been a joy to learn rich history and have a picture of the timeline in my head. I didn't get the 'big picture' until I homeschooled. Now that I've been homeschooling since 2000, I find that we've cycled through history several times and with several age levels. I thought I'd share a bit of what I've learned while teaching with Tapestry of Grace.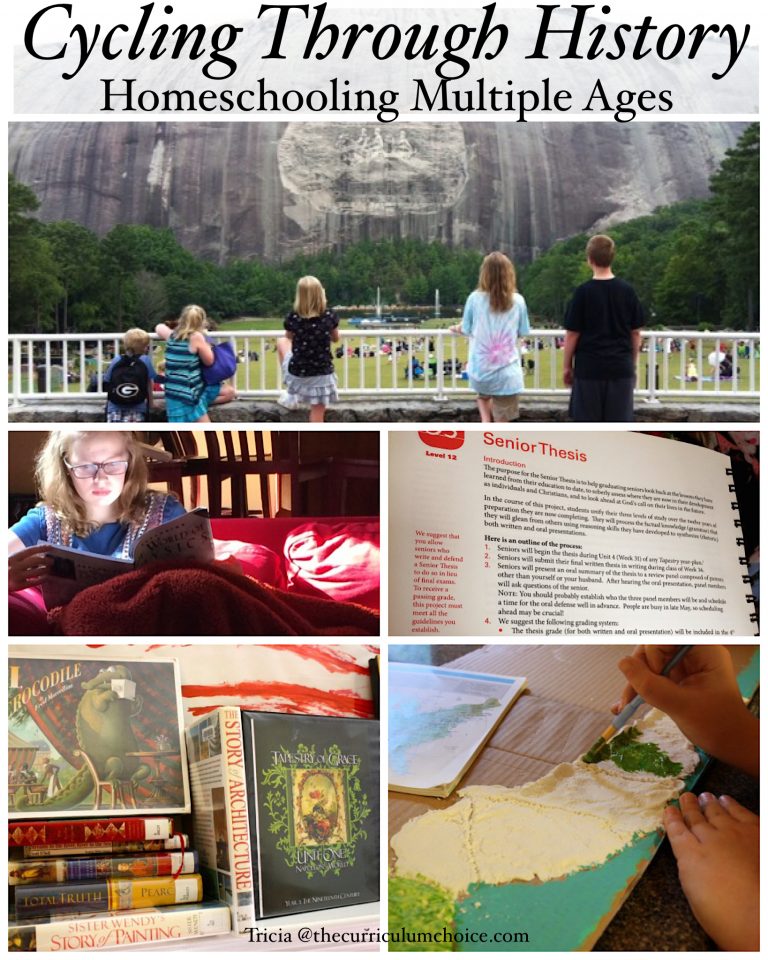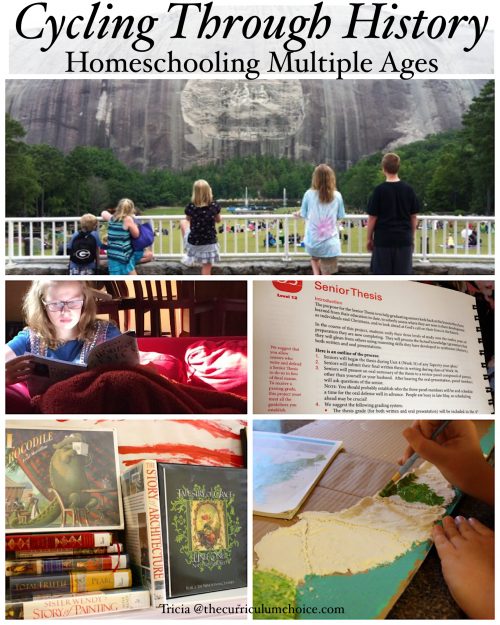 Since the very early days of homeschooling, my family has used and loved Tapestry of Grace. "Have you found a curriculum you and your children absolutely love? One that is a perfect fit for everyone's learning style? A nice match for the age range of your household? That, my friends, is how I feel about Tapestry of Grace." – my very first Tapestry of Grace review six years ago. I absolutely still feel that way. Yet I now have the perspective of having graduated two high schoolers and cycled through history at all the different levels.
First, let's start with the basics…
Cycling Through History Homeschooling with Tapestry of Grace
There are four Tapestry of Grace History Cycles. There is so much more to Tapestry than just history – literature, arts and activities, government, humanities. But to show you just how we've been cycling through with all our ages, here are the cycles…
Year 1 – Ancient World to the Fall of Rome
Year 2 – Middle Ages to Colonial America
Year 3 – Journey through the 1800s from Napoleon to Teddy Roosevelt
Year 4 – 1900 to present day
Example of How a History Cycle Works. We began in Year 3 with lower and upper grammar aged children. We then moved to Year 4 then back around to Year 1. We spread Year 2 out over two years when my eldest were in middle school and the rest were lower and upper grammar. And we found ourselves in high school with Year 3 again.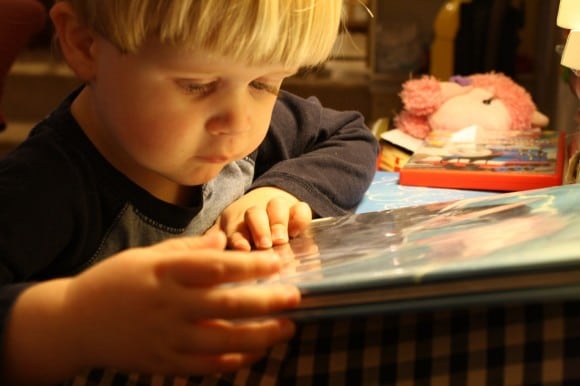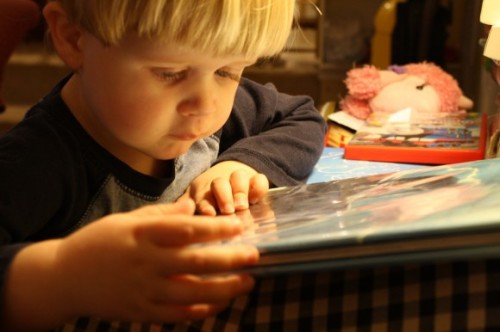 Digging Deeper as you Cycle Through. Year 3 grammar age literature was a mix of glorious picture books, read alouds, lapbooks, hands on projects and more. Year 3 high school (rhetoric stage) was a much deeper study with high school level literature, writing assignments and presentations plus Gone with the Wind.  This was the year we took multiple field trips after making a list of Civil War spots we wanted to explore. The children were all older and we dug even deeper in our studies.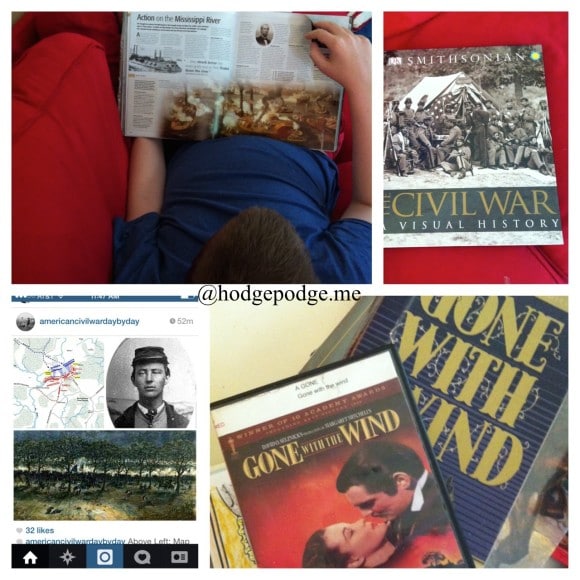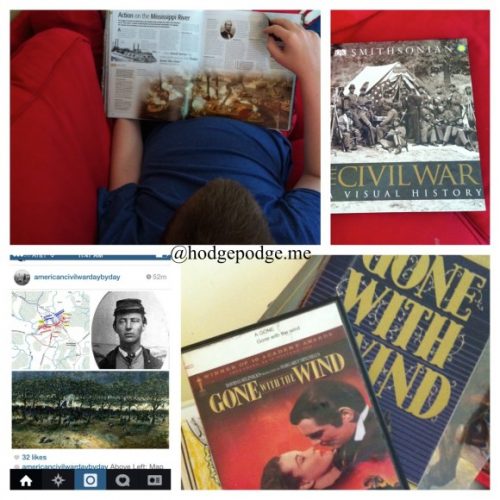 One of our favorite years of study was the American History cycle. I planned for us to study this era at the same time of the 150th Civil War commemoration events here in Georgia. Rich history right here in the red Georgia clay.
It's a Road Map. Tapestry of Grace provides the map for your family. You are all learning together. All your ages. So when you start with Tapestry of Grace in the younger years, your children learn at that level. As they grow, you present them with resources that challenge them in deeper study. If you have all the ages and stages to teach, you are steeped in history studies – each child learning at their level but everyone learning about the same topic. It's beautiful that way!
Frugal for Multiple Ages. One of the bonuses of this style of learning is that you cycle back around and use the same curriculum again. You already have the resource! That has been a blessing for us – a way to homeschool frugally with so many ages.

Now those older two – on the right hand side in the picture above – have both graduated from homeschool. We are still cycling through history with the three on the left!
Tapestry of Grace Meeting the Needs of the Age Range
I've been sharing about Tapestry of Grace for quite a while. I encourage you to browse the following Tapestry helps to encourage you and answer your questions!
5 Fun Ways to Learn with Tapestry of Grace – In all my years of homeschooling with Tapestry of Grace, it seems moms can be so serious about learning how to 'do' Tapestry. I know I can get caught up in being all serious. But can we set the 'how to' aside and focus on the fun? I promise that through the fun you truly will get stuff done.
Tapestry of Grace Primer – I have the great privilege of introducing you to Tapestry of Grace Primer – a new curriculum tool for your youngest ones – from Tapestry of Grace!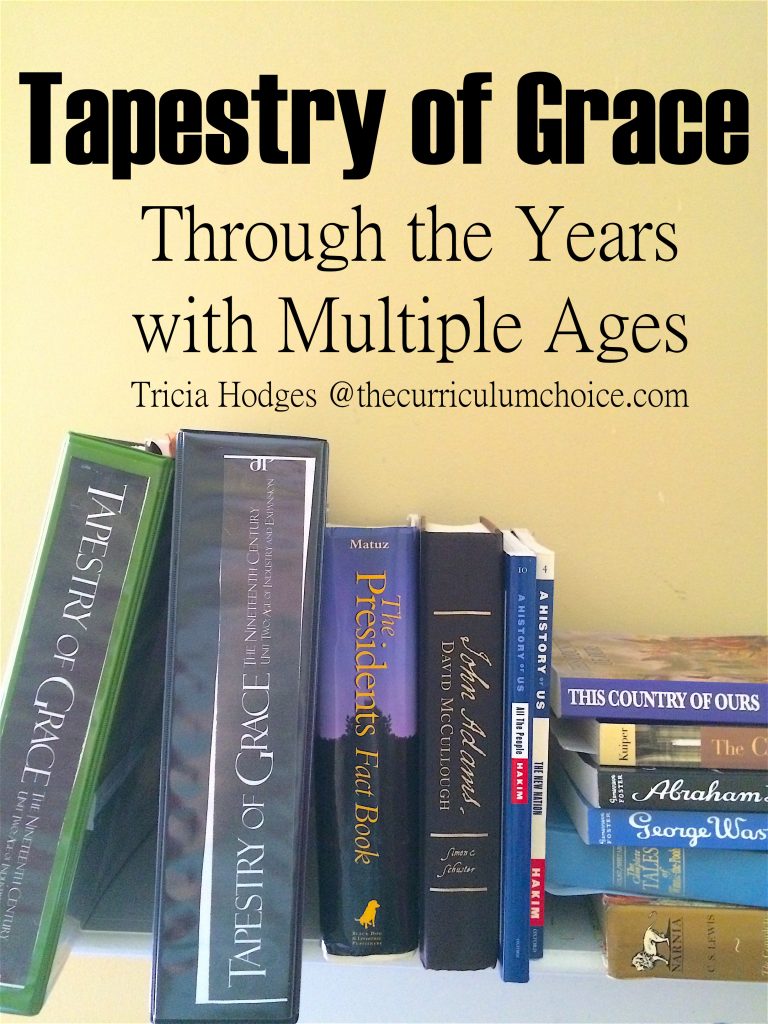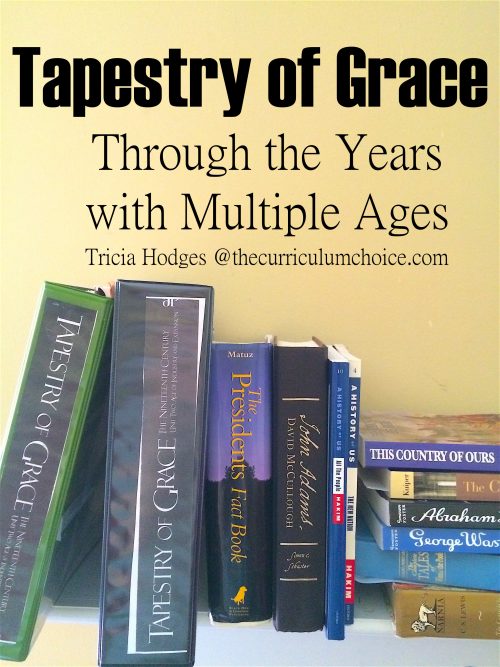 Tapestry of Grace Through the Years – Because I am so grateful that we found this curriculum early in our homeschooling, I share with you today – Tapestry of Grace through the years. This reflection on this curriculum includes the successes, the (sometimes) challenges of getting started, the flexibility, the rich learning and the needs met.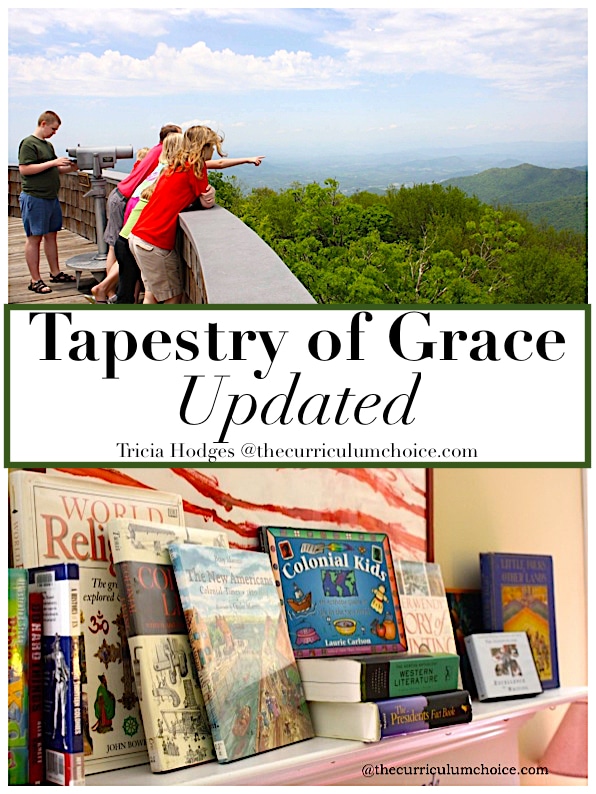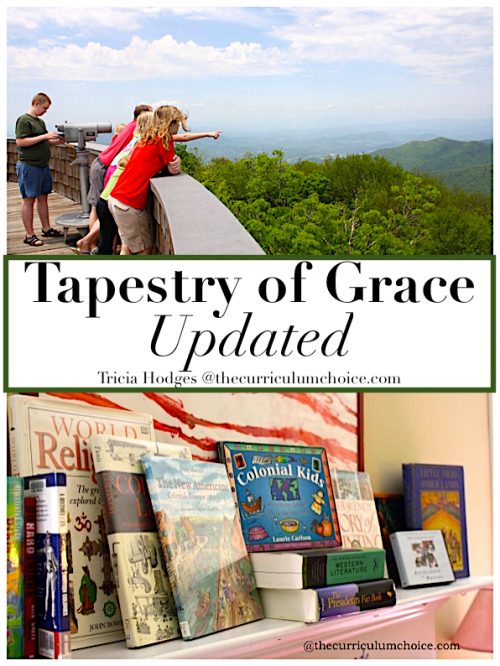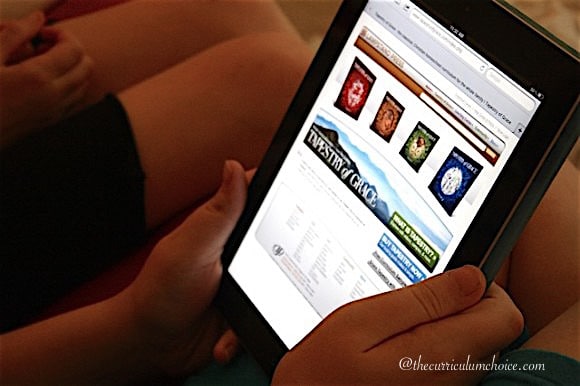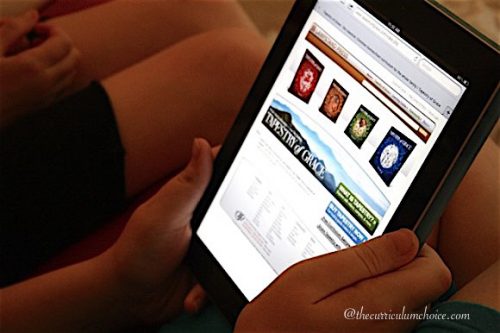 Is Tapestry of Grace for You?
It doesn't hurt to try. That's what we did one summer. We downloaded the free, three week unit study trial and we started our journey. This is truly the very best way to see if Tapestry of Grace is a fit for your homeschool.
After so many years with Tapestry of Grace, I am so grateful to have been introduced to it by another Tapestry of Grace family. And I extend that same invitation to you. It's an amazing learning journey!
Save
Save
Save
Save
Save
Save
Save
Save
Save