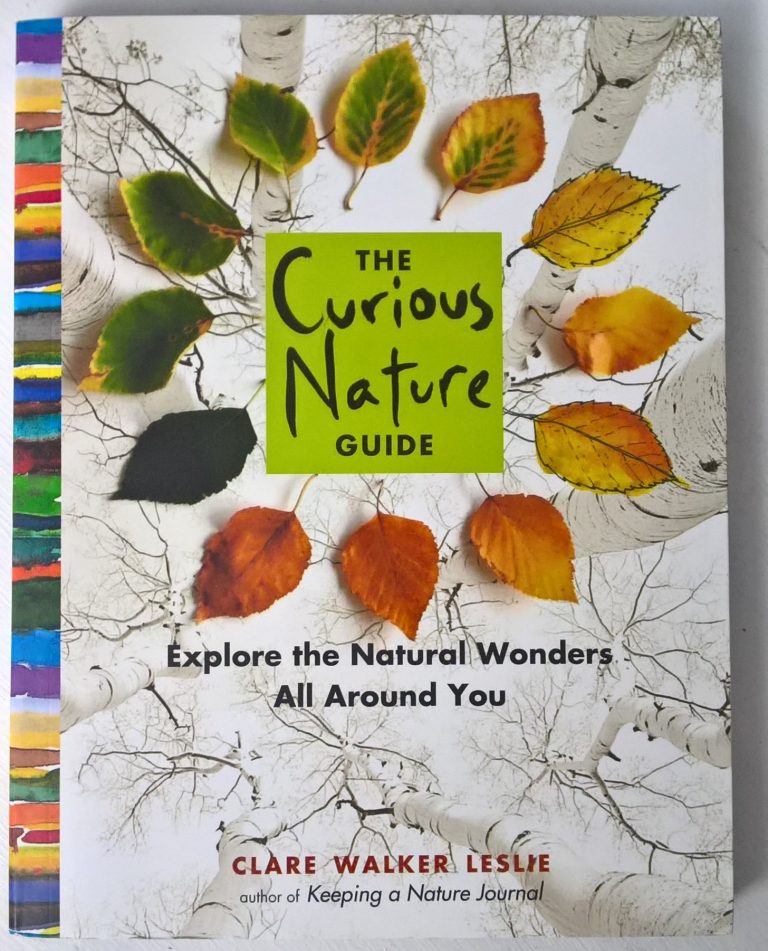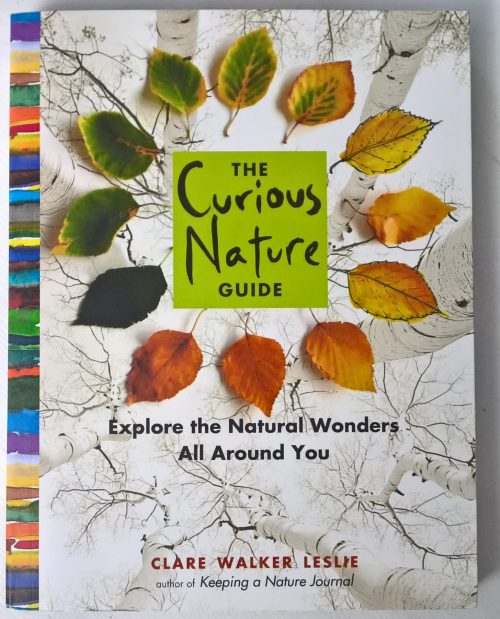 Nature Study is one of our favourite parts of our homeschool week and I am always on the look-out for great resources to use. Last year I came across this book featured on a blog that I read. As it was by an author that I respect greatly as a naturalist, I thought I would purchase it and add it to our nature book library.
Clare Walker Leslie is the author of Keeping a Nature Journal, a resource I have referred to and loved for years. You can read my TCC review on this book HERE. So when I saw that she had written this book I was excited. I know what to expect from her books and she does not disappoint with The Curious Nature Guide.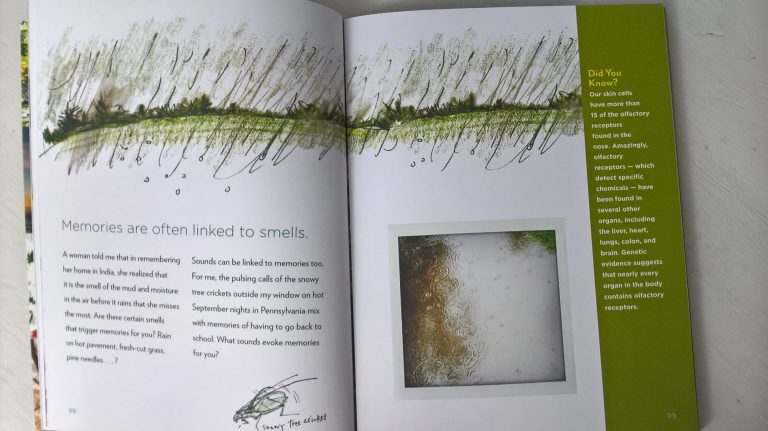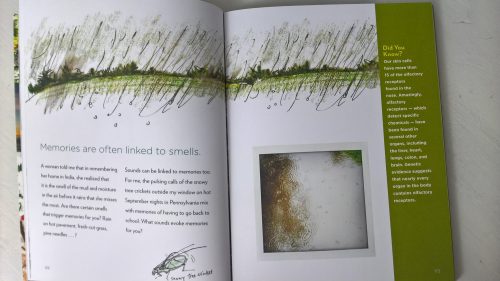 If you are struggling with getting started with nature study, or perhaps your nature studies have stalled and you are needing a fresh start then this book is a lovely gentle introduction – or reintroduction – to getting outside and exploring.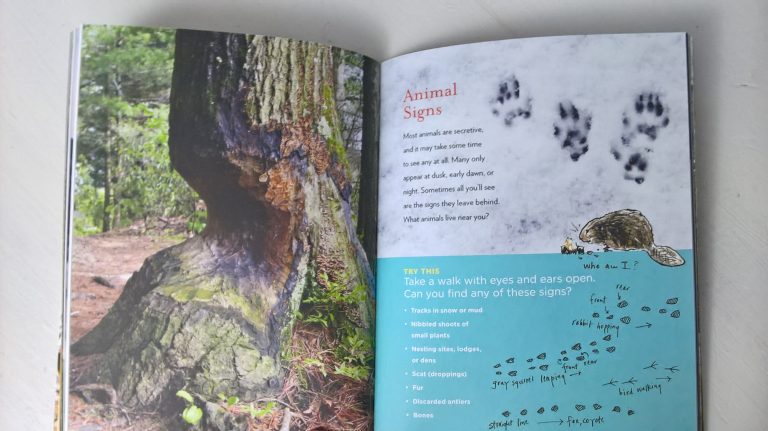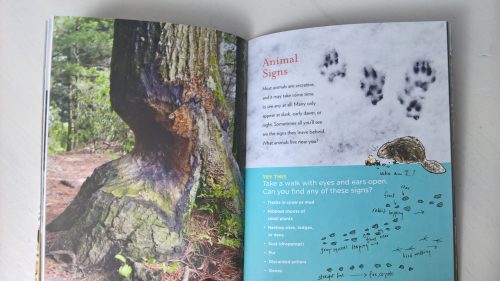 "Begin Where You Are"
This book is divided into three sections: Begin, Discover, and Connect
Begin
In this section, the author asks you to begin right where you are by using your senses to discover nature. The first activity suggestion is to list six or seven nature observations that you see, hear or feel.
The pages throughout this section are peppered with anecdotes and 'Try This' suggestions to help you establish an observant eye for nature. It's all about establishing that initial connection with the natural world, to become aware of the world around you that perhaps you have never really noticed before.
Discover
In this section, the author urges the naturalist to look closer. Your curiosity has now been awakened and this section is absolutely packed with 'Try This' activities that get the amateur naturalist really observing and learning about things that often require our attention over periods of time such as moon phases, the night sky, woodlands and the ocean and rivers.
You will discover all these and many other different habitats and the life that lives within them.
Connect
When we keep a nature journal we are engaging with what we have observed.
This section aims to keep the naturalist engaged in observing nature through the act of journaling. In the same vein as the previous two sections, the author has many suggestions in keeping a journal.
We also connect with nature and the natural seasons through celebrating what each season has to offer, through music, art and poetry. This section gives suggestions on how to include all of these things in your studies.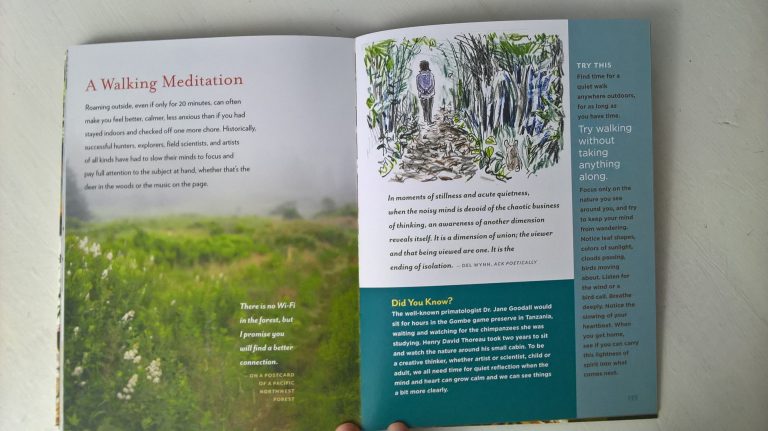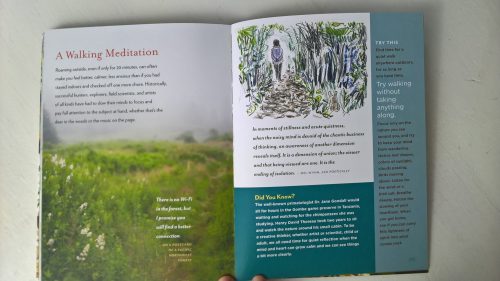 I would suggest that if you decide to use this book as your guide to your nature study lessons, that you keep it in a place that you will see it and pick it up often. If you find yourself with half an hour open to the next page and just do what it suggests, it honestly is THAT easy.
Save