Homeschoolers are frugal and always looking for ways to save money. One way that high school homeschoolers can save future college tuition costs is with CLEP for college credits. My graduating senior has been using REA's CLEP College Composition.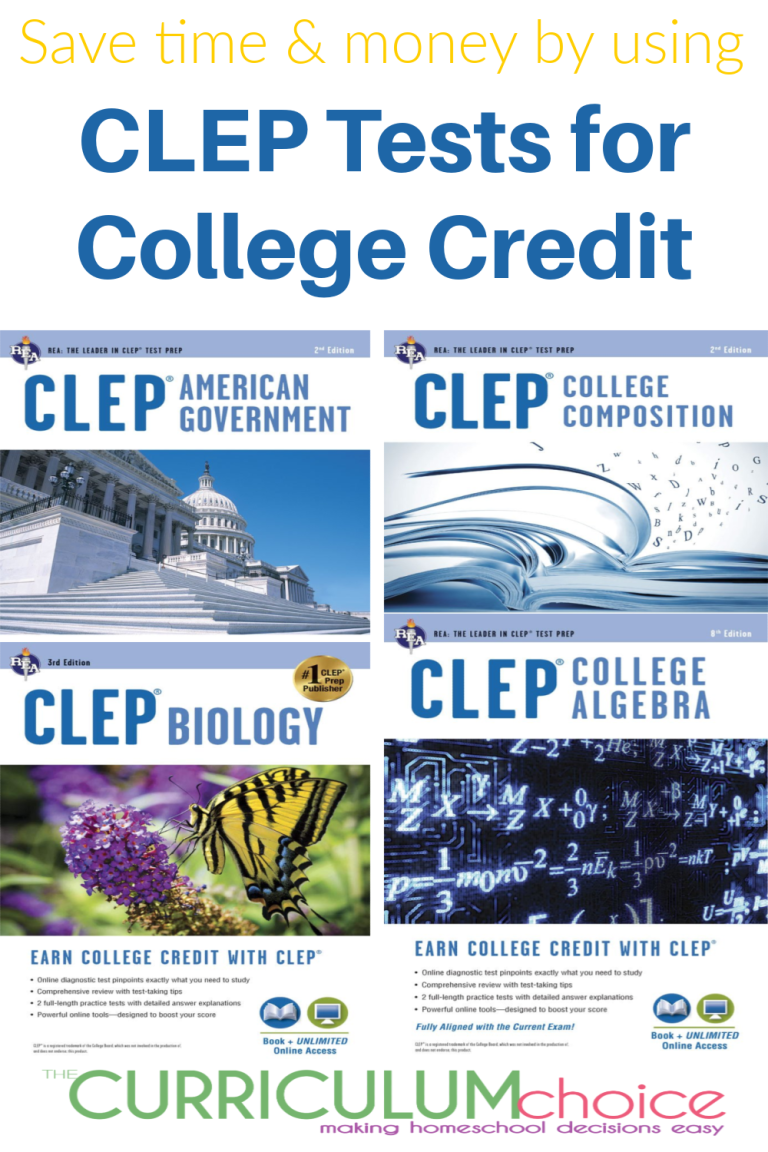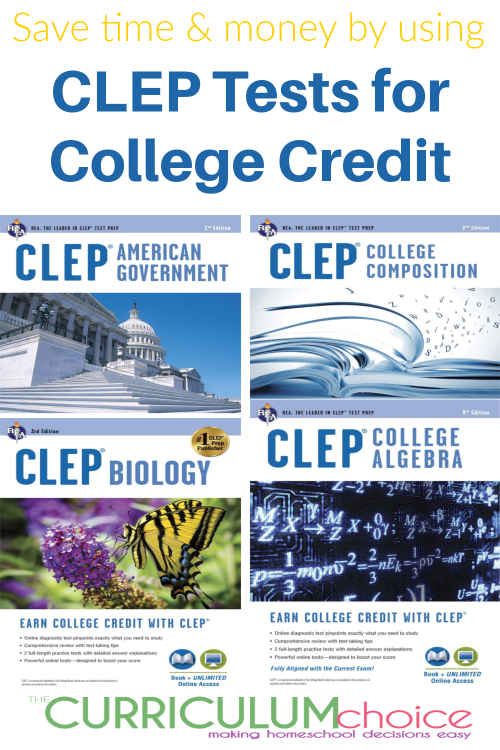 We received these REA CLEP for College Credits resources in exchange for an honest review. All opinions are our own and we love the benefits and blessings we are continuing to see! Please see our disclosure policy.
How Do Homeschoolers CLEP?
That was one question I had too! CLEP stands for College-Level Examination Program. CLEP is credit by examination. CLEP College Composition is just one of 33 exams spanning five subject areas. When a student takes a CLEP exam, examinees can earn anywhere from three to 12 credits towards colleges and universities throughout North America and Canada. Seeing that the cost to take the exam is $80, it is a wise investment to save hundreds of dollars!
Why CLEP for College Credits?
Homeschoolers often have the knowledge base that translates into college credit.
CLEP is designed to test for the ability to match what freshman level college composition courses will teach.
Save tuition costs and earn credits before you even start college.
Determine what works best for you and your style of learning. REA offers several schedule options and suggested courses of study.

How Does Your Student Use CLEP Prep?
First off, take an online test to check strengths and weaknesses. This will help your student decide which area to focus on.
Next, review with REA's CLEP Test Prep. There is a six week study plan which helps your student plan out study sessions.
Your student can use the book or work online. The book comes with an access code for the online REA study center. (Hooray for study on the go!)
Next, take another practice test. Review the score and then study more on the topics that were missed.
Take another test prior to the CLEP test to hone skills even more.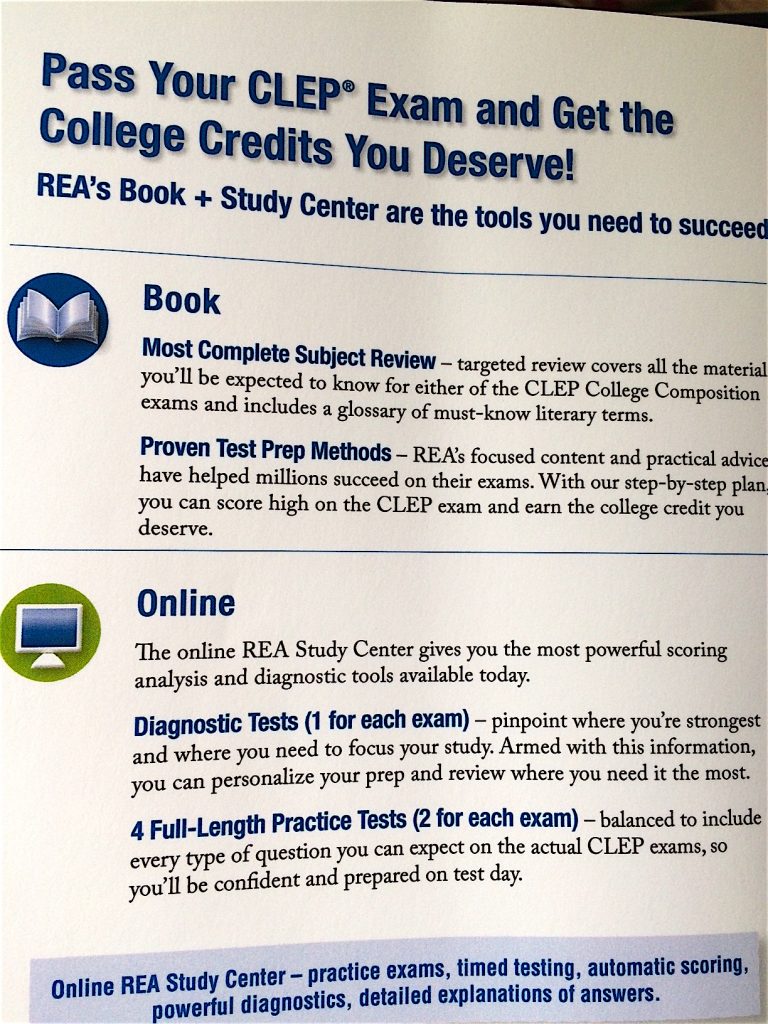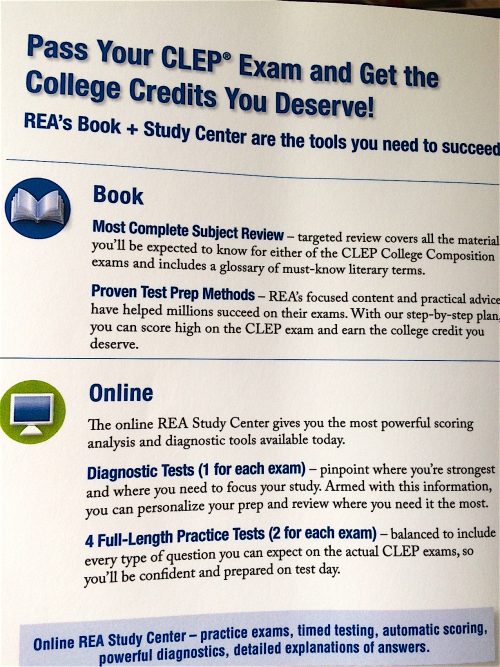 The REA CLEP test prep avoids wasting time on areas your student already knows. The topics and practice tests are easily accessible so your student can set his own study schedule.
What is included in CLEP College Composition?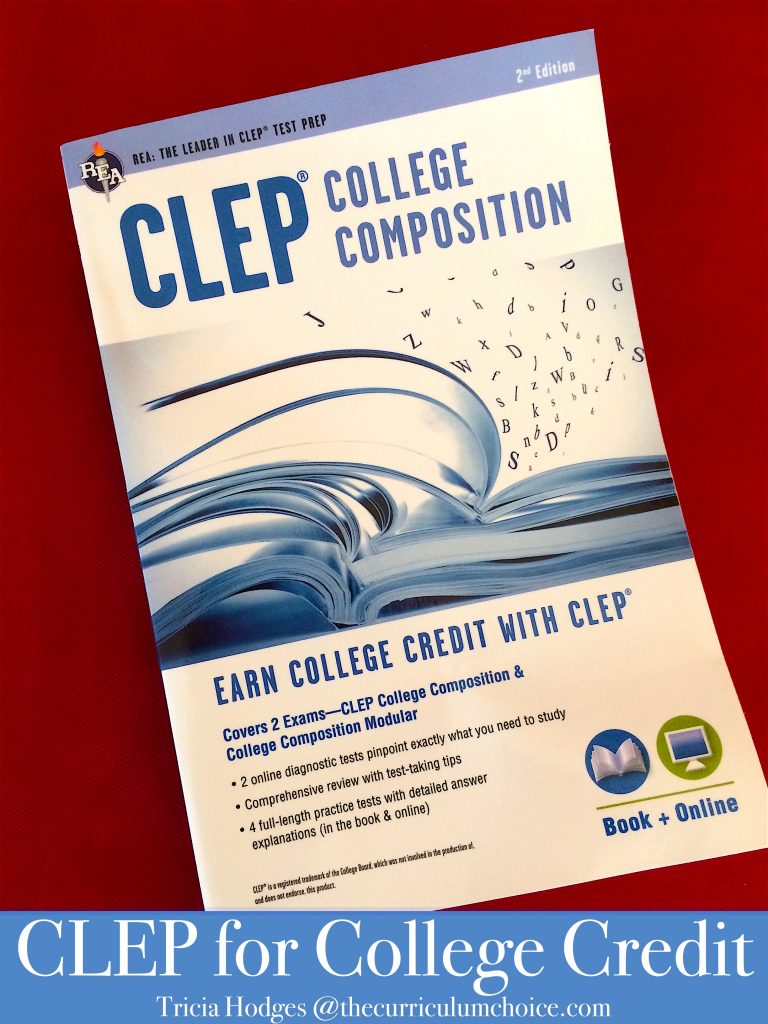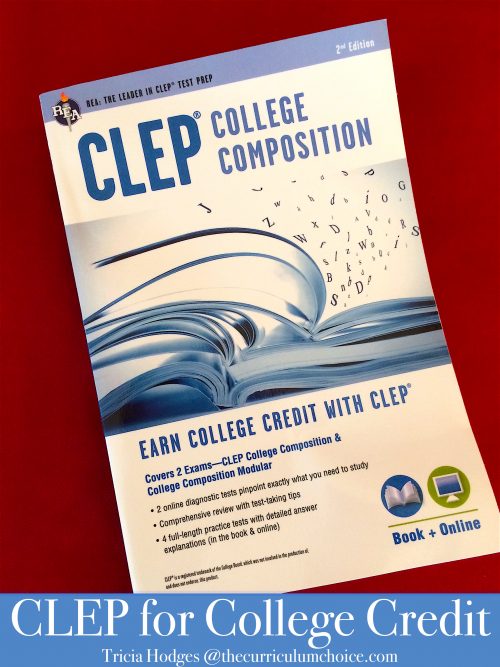 Besides all the scheduling suggestions, information and links to online testing, explanations of the testing process and test day prep, this edition includes:
Passing the CLEP College Composition Exams
Preparing for the Multiple-Choice Questions
Conventions of Standard Written English
Revision Skills
Ability to Use Source Material
Rhetorical Analysis
Preparing for the Essays
The Essays
Four practice tests – two each for College Composition and College Composition Modular
plus a glossary
More On Homeschoolers Earning College Credits
Be sure to check out our article that details 10 Steps for Homeschoolers Preparing for College!
Also REA has so much more for homeschoolers! We've shared about their resources in the past and we suggest you browse their website to see all REA has to offer. I think you will be as grateful as we are.
A complete list of CLEP subject examinations offered at the College Board website.
AP Calculus All Access
AP Chemistry Crash Course