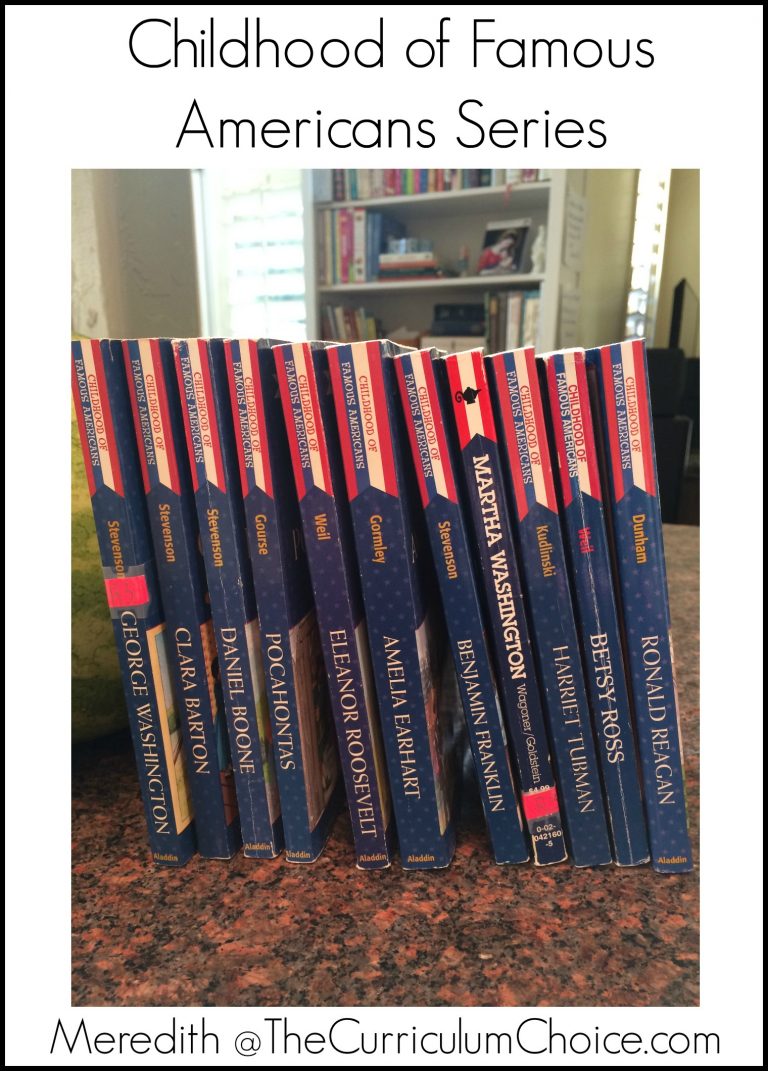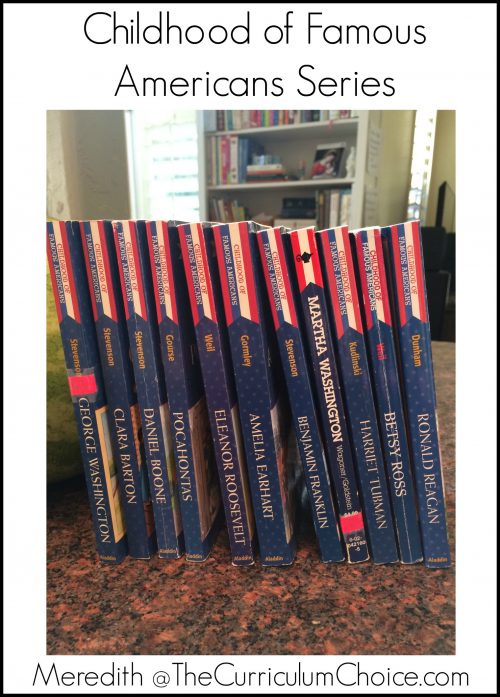 Childhood of Famous Americans Series
We love reading Historical Fiction in our home. I recently shared some great books here at The Curriculum Choice to read aloud with your children in my last post about the World War II years.
We tend to cycle through history mostly in order beginning with the Ancients and going through to Modern times, but my youngest has gotten a bit bored with the Greeks and Romans for the time being so we are launching into an Early American history study for the remainder of this year and will most likely continue with US History into next year as well.
That being said, I have the perfect set of books that I've been saving for him as he is becoming a much more proficient reader and is ready to tackle this wonderful set: The Childhood of Famous American Series.
If you aren't familiar with this great series, they are very reader-friendly and perfect for reading ages between about 6-12.
They are historical biographies that begin with the early life and childhood of the famous person. The reader gains a sense of camaraderie with the character as they read about what it was like to grow up in that time period and what life was like for them, including hardships and triumphs.
There are whimsical black and white line drawings that add character to each book and help to put a name to the face of the historical figure.
We own quite a few in the series, including:
George Washington: Our First Leader by Augusta Stevenson
Martha Washington: America's First Lady by Jean Brown Wagoner
Clara Barton: Founder of the American Red Cross by Augusta Stevenson
Daniel Boone: Young Hunter and Tracker by Augusta Stevenson
Pocahontas: Young Peacemaker by Leslie Gourse
Eleanor Roosevelt: Fighter for Social Justice by Ann Weil
Amelia Earhart: Young Aviator by Beatrice Gormley
Benjamin Franklin: Young Printer by Augusta Stevenson
Harriet Tubman: Freedom's Trailblazer by Kathleen Kudlinske
Betsy Ross: Designer of Our Flag by Ann Weil
Ronald Reagan: Young Leader by Montrew Dunham
You can find the [amazon_link id="B004BFAC4Y" target="_blank" ]Childhood of Famous American Series[/amazon_link] at your local library, on Amazon and other book suppliers.
Our idea of studying history is to grab a blanket (or a beach towel) and curl up with a good historical fiction biography and read! I think we'll start at the top of our stack and read them all through together!
What do you like to do for Early American History??
Save
Save
Save