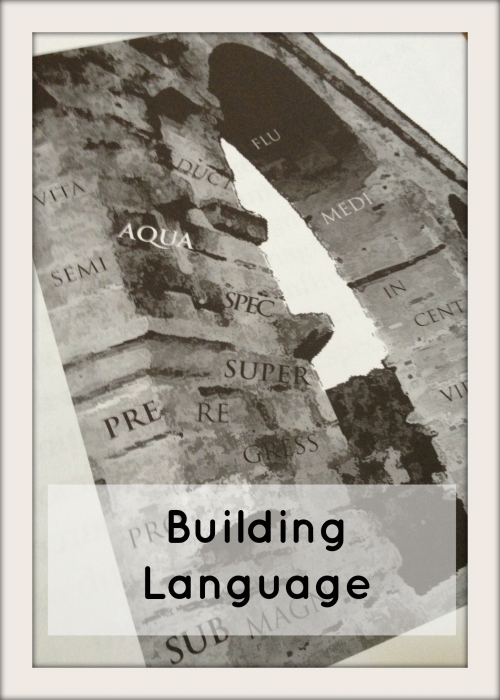 I have heard for so long that using anything by Michael Clay Thompson for language arts instruction is a WISE decision. We are heavily classical in our homeschool, and this fueled our decision to investigate these materials.  This year we decided to try Building Language.  It has been a solid addition to not only our language arts curriculum, but also has reinforced our history curriculum.
About Building Language
Building Language is a Elementary (Level 1) vocabulary study which is part of Michael Clay Thompson's Language Arts curriculum.  You can see all pieces of the curriculum at the Royal Fireworks Press website.
The book provides an introduction to Latin stems as the root of many English and Spanish words. It uses the ROMAN ARCH as the basis for instruction… the arch serving as the analogy to our language.  The arch was built carefully and perfectly, with each stone block playing an important and foundational part.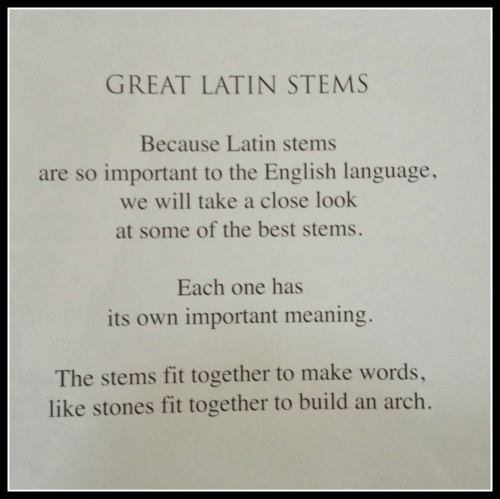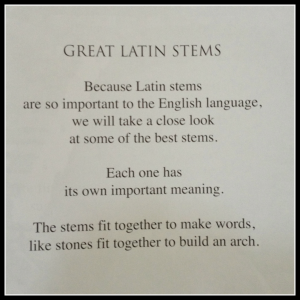 Stems covered in the book include DE, EX, RE, SPEC, SUB, SUPER, PRE, POST, PORT, and DIS.
A Teacher's Guide can also be purchased to guide you through the lessons.

Using Building Language in our Homeschool
Each of the ten lessons are short and focus on a particular Latin stem. I found that both my eleven and seven-year-old benefitted from these short lessons. The lessons showed us that big words aren't necessarily intimidating!  
The format of a lesson includes:
Introducing the stem in a cute story
A closeup of the stem
The stem in Spanish
A Poem for the stem
A Simile for the stem
We have been sitting on the sofa and reading through just one lesson each week. Then, throughout the week I make a point of reinforcing the particular word root we have learned about. There are also suggested activities (poems and similes) which I let my children complete together on the white board.
Building Language has been a low stress, meaningful vocabulary study.
Our Impressions of Building Language
I WISH we had started with the Michael Clay Thompson Language Arts curriculum from the very beginning… but it's never too late, is it?
I love the gentle way Latin is introduced.
I love that we studied Ancient Rome last year and this ties in perfectly with learning about the stems in Building Language!
Most of all, I have watched my children's understanding of English vocabulary  increase, and their awareness of word structure grow.  
Building Language is available from Royal Fireworks Press.  The Student Edition is $15 and the Teacher Edition is $20.
~ Written by Mary, of Homegrown Learners.