It's summer! My favorite season of all. I love the freedom to let go of our regular schedule, take frequent trips to the beach and let learning become just a natural part of our carefree, summer days. One thing my little one always loved to do was to explore around our property, for anything that she could find. She would collect leaves, insects, flowers and anything else that she could find and bring into the house. She was always adding to her treasures.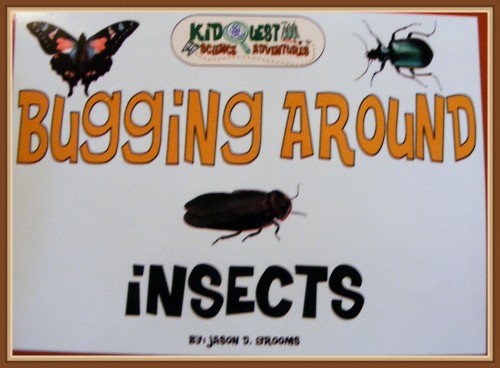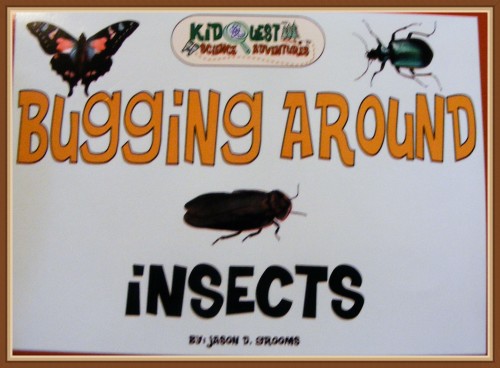 She loved science and exploring around our property.  But, by July, she was often getting squirrely and a little bored and needed something to help guide and encourage her to try some new activities.  
So that July,  I looked around for something playful that would give my daughter a little bit of guidance and add to her backyard explorations.  So, I checked around with my homeschooling friends and found the neatest ebook all about backyard exploration. It was called "Bugging Around Insects".   
~ Please don't forget the giveaway that is at the bottom of this post.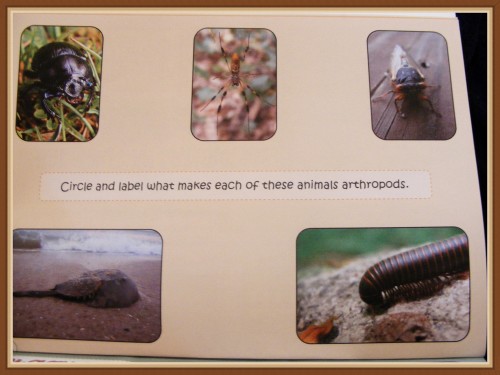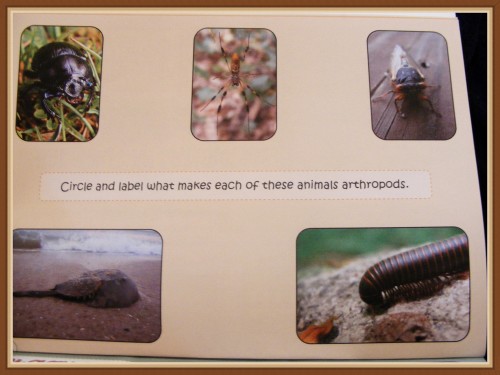 Bugging Around Insects by Kid Qwest is written and published by a homeschooling family, Meg and Jason Grooms, who have seven blessings that they are raising.  The homeschool dad used his PhD in science to write this book. The book is full of fun accurate facts for your kids and lots of hands-on activities.  It is written in such a way that it is fun and easy to read by little scientists.
This very frugal ebook, that includes everything you wanted to know about insects, is presented in kid friendly language. It even has places for your young explorer to record their very own data, making their book into a nature journal!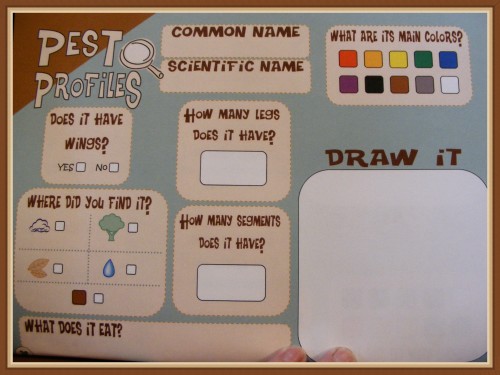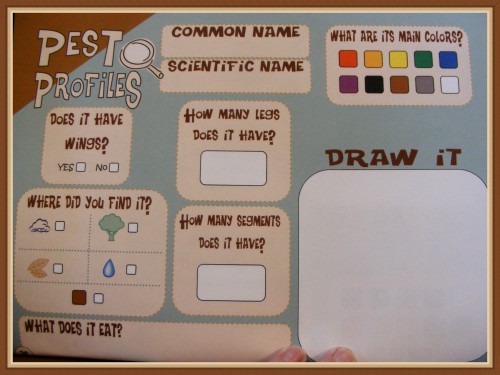 Bugging Around Insects is broken into three parts:
1.  Before You Go – This prepares your young scientist with background information on bugs such as: arthropods, what is an insect, what is the insect's lifestyle? etc.
2.  Field Research – Welcome to Bugtown!  This includes how to's for catching, observing and identifying the insects that are discovered "in the field".  It asks your child to do free hand drawings of their findings and is based on a nature study approach, which is akin to Charlotte Mason's approach to learning.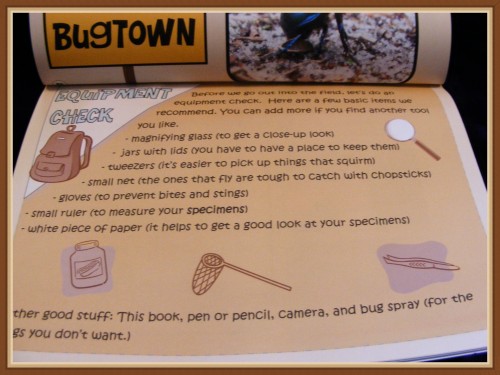 3.  Back at the Lab – This is full of fun puzzles to complete, using the knowledge that your child has gained from his explorations.
Everything is taught with beautifully done graphics, lovely nature photos.  It even includes a nice vocabulary list in the back of the book.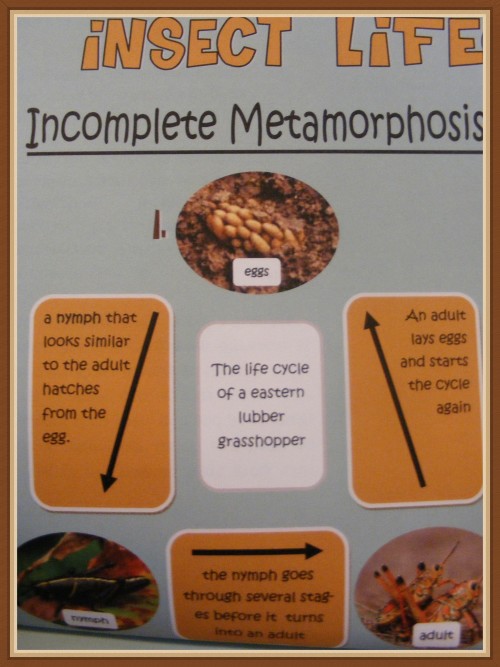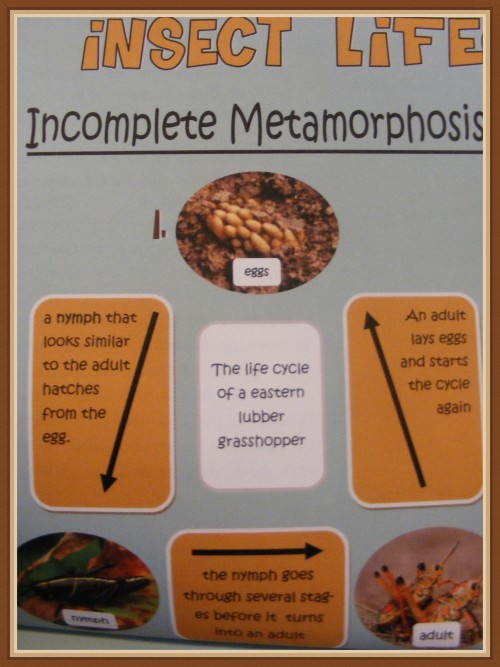 My daughter loved working and playing with this book.  While exploring in the backyard, this gave her a bit of structure that helped my little scientist kept her busy with activities like this one….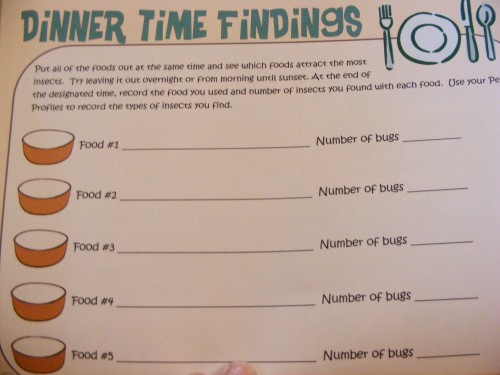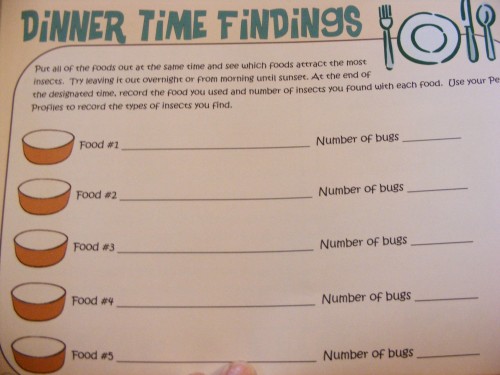 That was helpful, once July rolled around! Exploring and doing the activities in this book, gave me a little breathing time and a chance for a second cup of coffee, lol… Then, when we headed off to a park or wetland, my daughter always wanted to bring this little book along…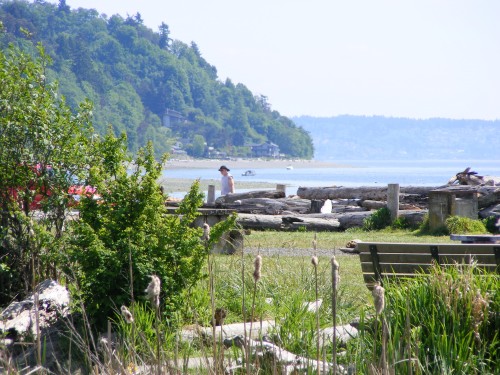 If you are looking for a fun way to add nature explorations to your summer, my family recommends Kid Qwest's Bugging Around Insects.  They also have written Wild at the Zoo and both ebooks are only $5.00 each.  Plus, when you purchase one of these ebooks, you are also helping to support a homeschooling family.  For more information, please go to this family's new website called http://www.TheBrainyTourist.com.  That's where they sell these ebooks.
Now for the Giveaway from Kid Qwest – This family is giving away two of these ebooks!  I invite you to enter below….
a Rafflecopter giveaway

Wishing you and yours a peaceful and fun-filled summer,  in your gardens, your backyard, or wherever you and your family go exploring…We'll be heading to the strawberry farm soon!
Betsy blogs at BJ's Homeschool about high school and college and all the fun of homeschooling the early years too.  As a veteran homeschooler and the mom of a college student and homeschool grad, Betsy also offers free help to homeschool families,   She is the author of Homeschooling High School with College in Mind.