Don't miss the opportunity for two giveaways at the end!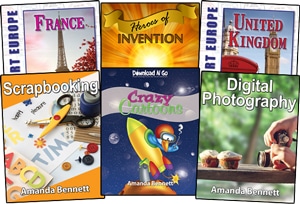 Our wonderful sponsor, Unit Studies by Amanda Bennett, is hosting a week of Artistic Adventures. What does that mean? Amanda explains…
"It's that time of year—the holidays are over, the novelty of snow is gone, and cabin fever is setting in. It's obvious the children need an outlet, but what can you do? Now is the perfect time to open the doors of imagination in your home and get the creative juices flowing!
Even though you might not be particularly artistic or creative, your children are. I can tell you from experience that marker masterpieces don't easily wash off walls (or siblings). Take this opportunity to focus their creativity as they explore the things that hold their interest.
From scrapbooking to photography to learning about how cartoons are made, every child can benefit from taking some time to be creative. Who knew that flip books could be made so easily and on almost any topic? Try something new and fun in your homeschool—you may be raising the next Beatrix Potter or Monet! Blessings, Amanda B."
Here at Curriculum Choice, our review team has offered reviews of several Amanda Bennett titles, including Digital Photography, pictured above.
And this week you have a chance at two giveaways!
Both giveaways started yesterday, so you will see several entries already. But both run through Saturday.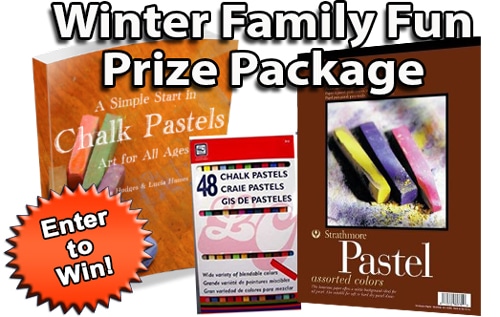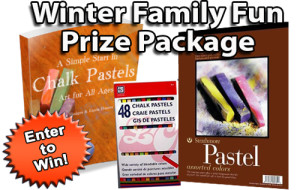 1. First, at Unit Studies, Amanda Bennett is hosting a Big Winter Fun Family giveaway. Simply click over and scroll down to the rafflecopter to enter! There are five chances to win a bundle that includes A Simple Start in Chalk Pastels ebook, a set of chalk pastels and paper. (You may also purchase the ebook through January 31, 2013 with a special discount code USAB to receive $5 off the introductory price).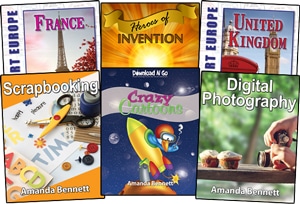 2. Then, here at Curriculum Choice, you can enter to win the six titles pictured above. Read a description of each title, here. This Artistic Adventures bundle, worth $53.50 is currently on sale for $25! Plus, the individual titles are on sale as well.
Just follow the instructions in the rafflecopter below:
a Rafflecopter giveaway

We hope these resources will help you add some artistic adventures to your homeschool!