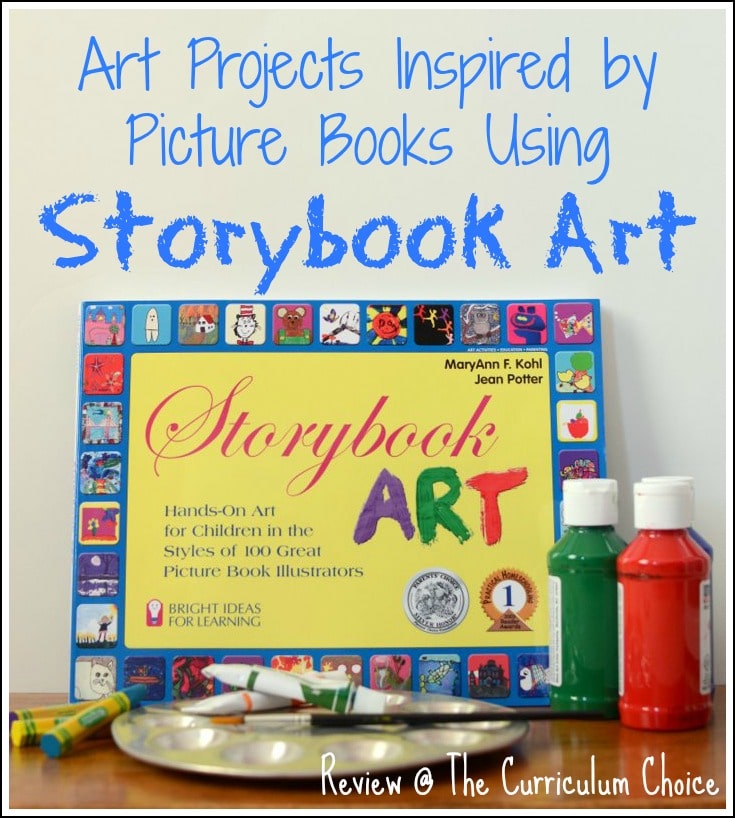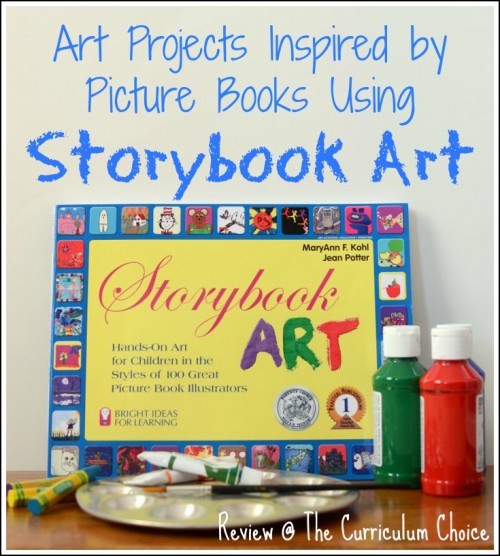 One of my favorite art resources is a book called Storybook Art. Inside this treasure you'll find 100 art projects based on picture books. Each project includes the picture book title and a short description, a quote from the illustrator and details about their artwork, and then instructions for an art project that imitates something about the illustrator's work.
We've already enjoyed many art projects from Storybook Art.
What do I love about the Storybook Art projects?
They're open ended. These aren't cookie-cutter art projects where we all have similar end results. Storybook Art gives instructions for a technique to use but leaves room for personal expression.
The projects use a wide variety of art supplies: pencils, paints, clay, charcoal, glue and even a camera! You'll also use other items in unique ways, everything from fruits to fabric and shaving cream to string.
Your children will learn many techniques to add to their artist's toolbox. They'll experiment with things like collage, mixed media, and print making. The variety is astounding: adding motion effects or the appearance of snow or light, replicating the look of stained glass, adding reflections, texture, or key element color, and even create pop up features and three dimensional art.
Storybook Art leads to endless inspiration! Seeing the illustrations in books in a new light, your children will begin looking at other artist's work as something they can learn from, not just admire.
Want to try it out?
If you're interested in a sample project, author MaryAnn Kohl has a sample lesson on her website: a Watercolor Snow Collage inspired by The Snowy Day by Ezra Jack Keats.
Storybook Art is worth adding to your bookshelf. The projects lead to great exploration and learning and can easily be used with a wide range of ages.
Heidi homeschools her two children in Maine using an eclectic mix including Charlotte Mason's ideas, quality literature and hands-on learning. She strives to show her children that learning is an exciting, life long adventure. She shares their experiences on her blog, Home Schoolroom.