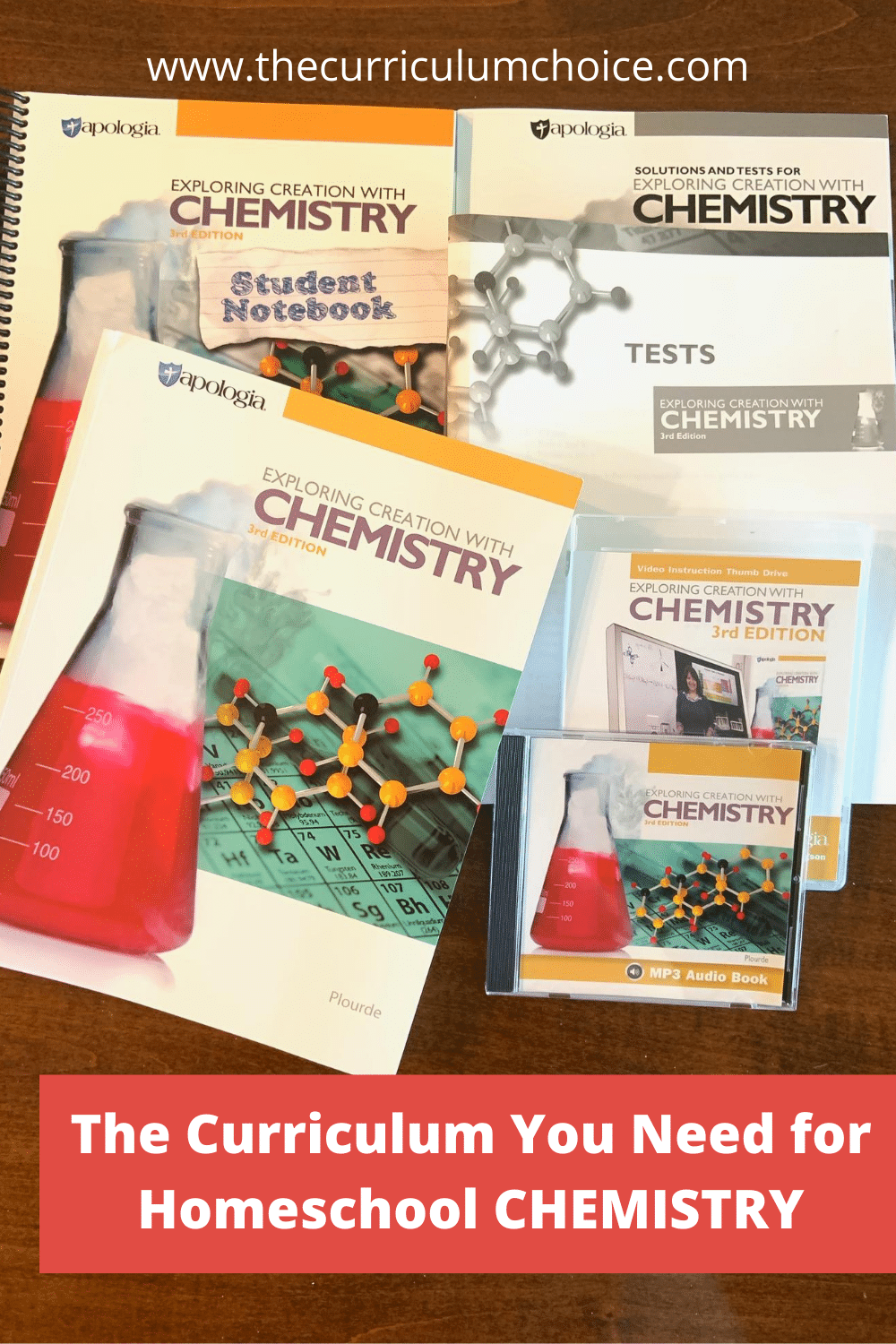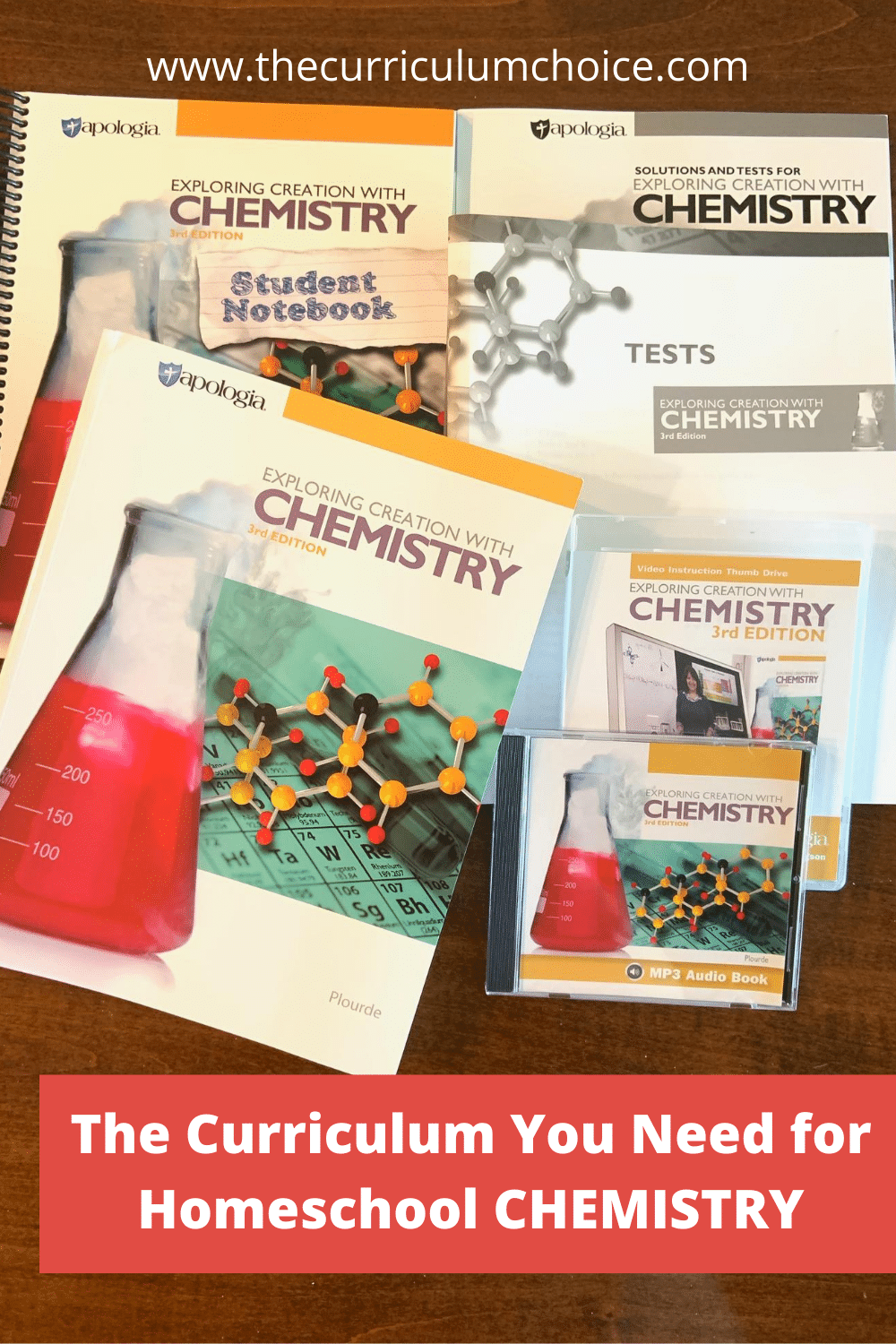 This year our family enters year 18 of homeschooling…
…and I enter my fourth time leading a teen through high school! I feel so grateful to many curriculum companies in our homeschool. When I needed support (or sometimes hand-holding), they were right there.
Apologia Science curriculum definitely finds shelf space in our house. From elementary to high school, my kids and I really like their books.
So to review their NEW 3rd edition High School Chemistry felt like a treat. I was compensated for my time and happy to offer honest thoughts.
I anticipated really liking this new edition — and I wasn't wrong!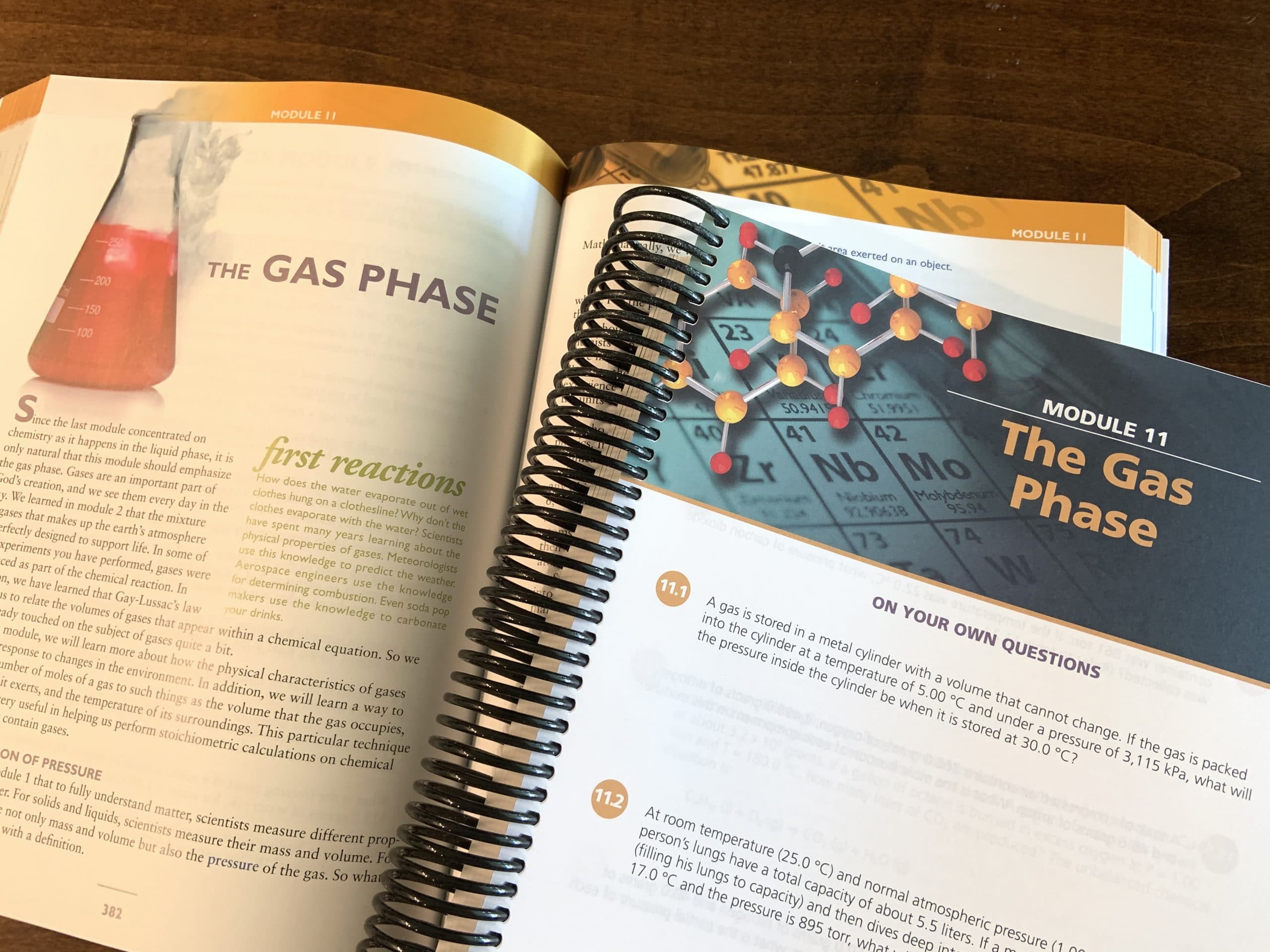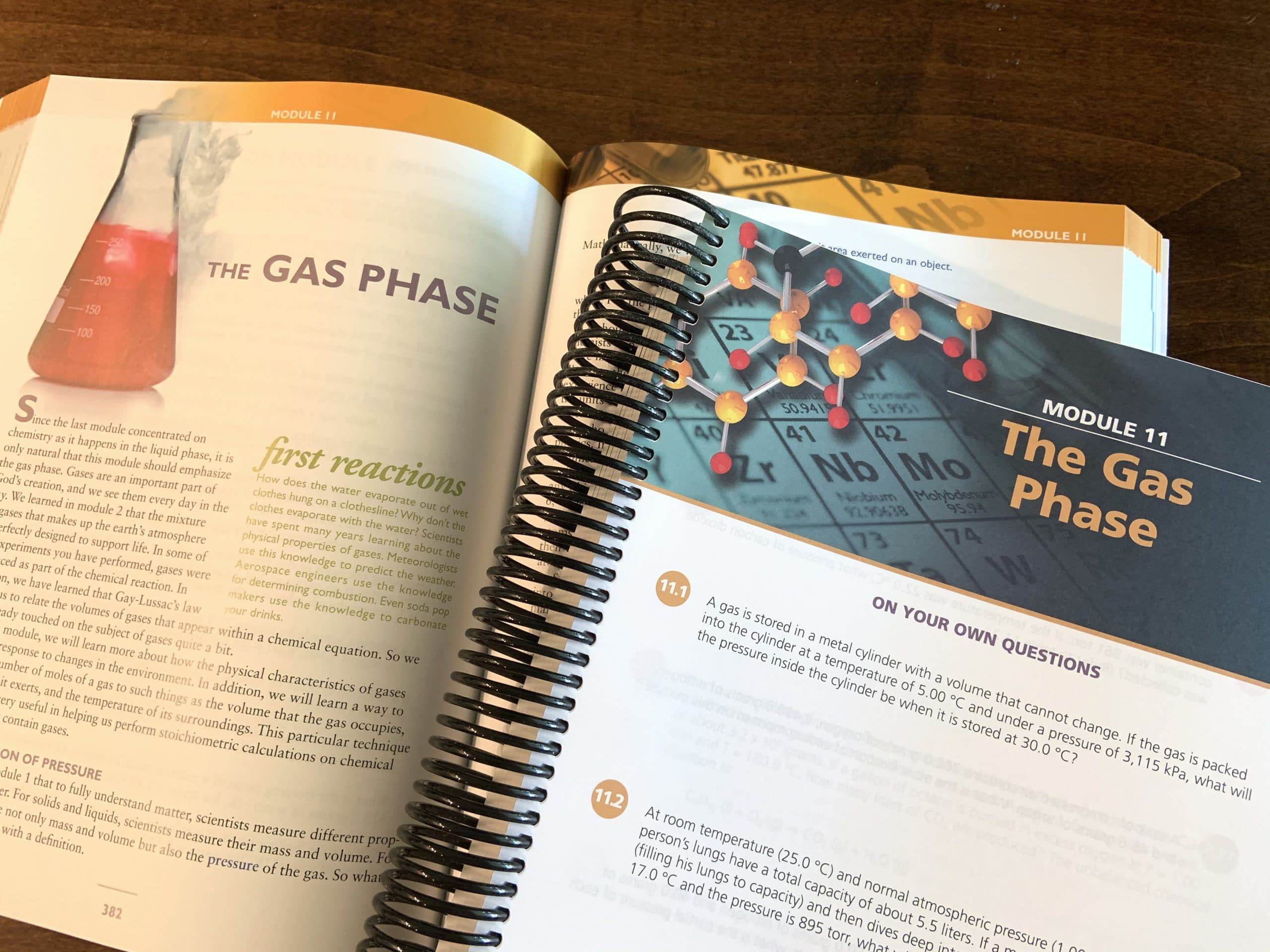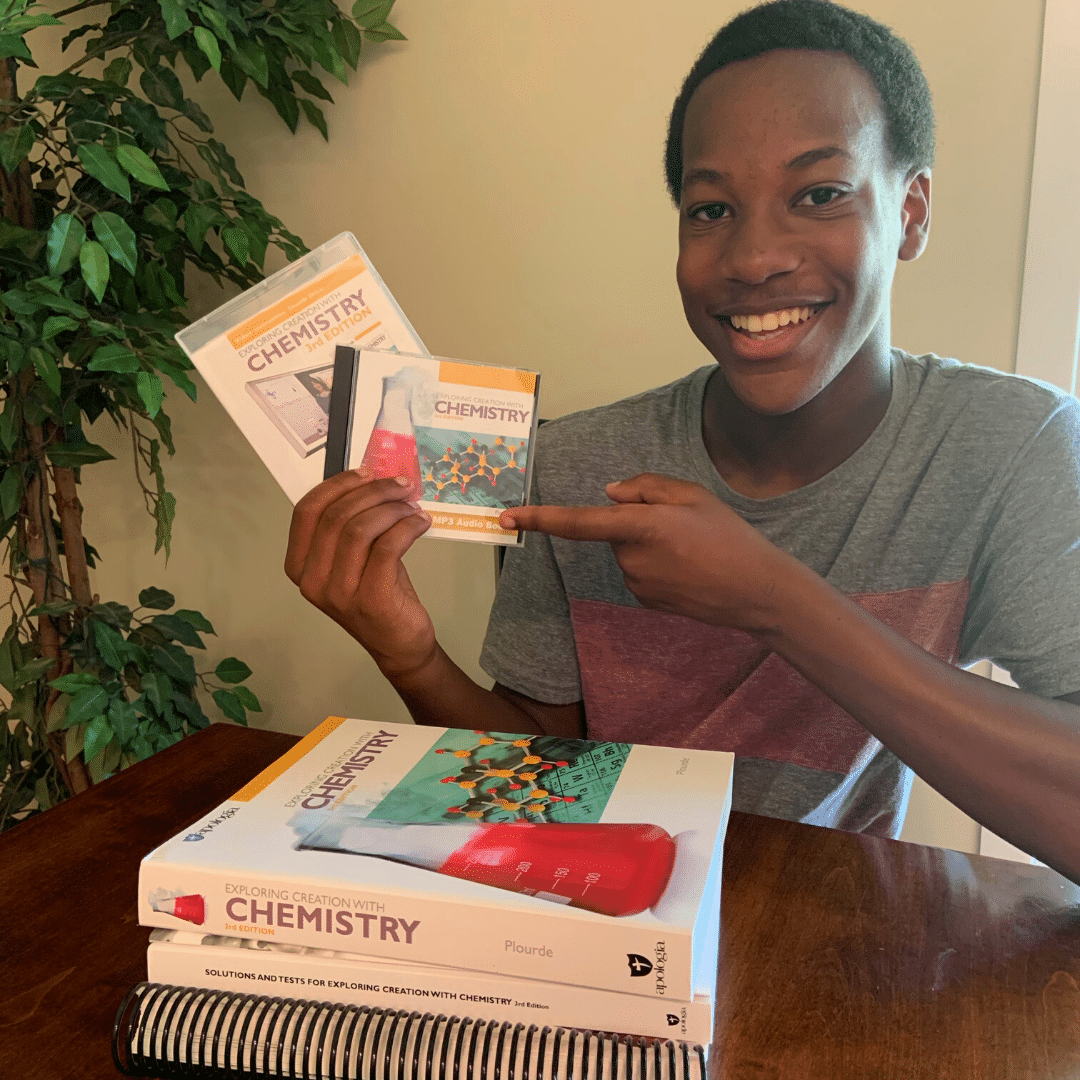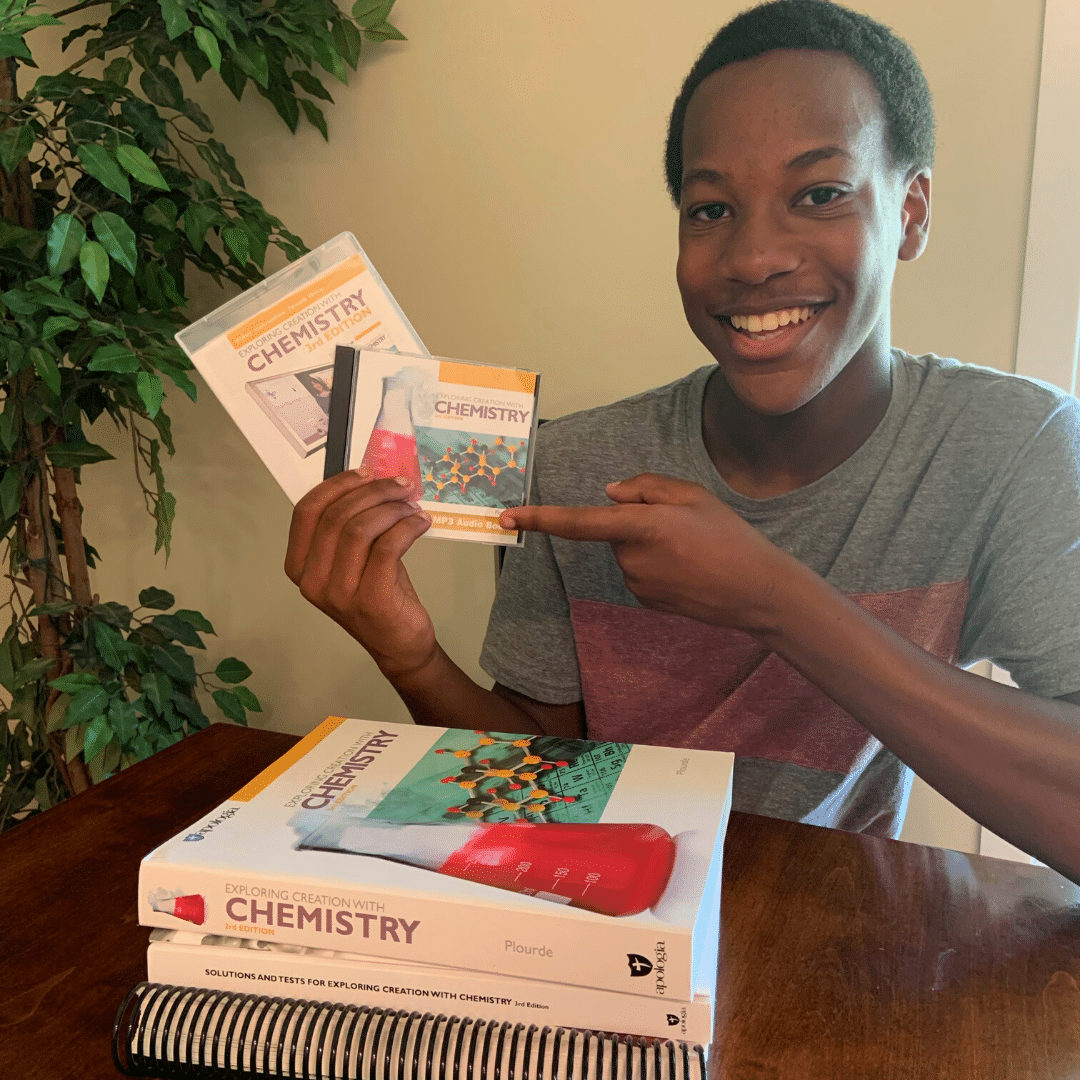 Chemistry Curriculum Your Student Needs
Apologia Science curriculum is creation-based and offers solid college prep. I received the Super Set for Chemistry which includes:
a softcover Chemistry textbook
a student spiral notebook for recording labs and working problems
a test booklet with perforated pages
a solutions manual for ALL review questions, practice problems and tests
an MP3 audio CD with complete recording of the textbook
a thumb drive with 20 hours of teaching videos
Visit and scroll Apologia's Chemistry page to view the various ways to purchase the entire set or parts your student needs. Students should be at an Algebra 1 level to use this curriculum. While it is not math-intensive, some basic understanding will go a long way!
A few things I appreciate about 3rd edition:
We've used Apologia's second edition and love upgrades to more variety of text and images. Pages in the new curriculum offer brightness with extra color in student notebook and textbook.
In addition, the solutions manual includes detailed explanations for problems. This feels so helpful to me as a homeschool teacher.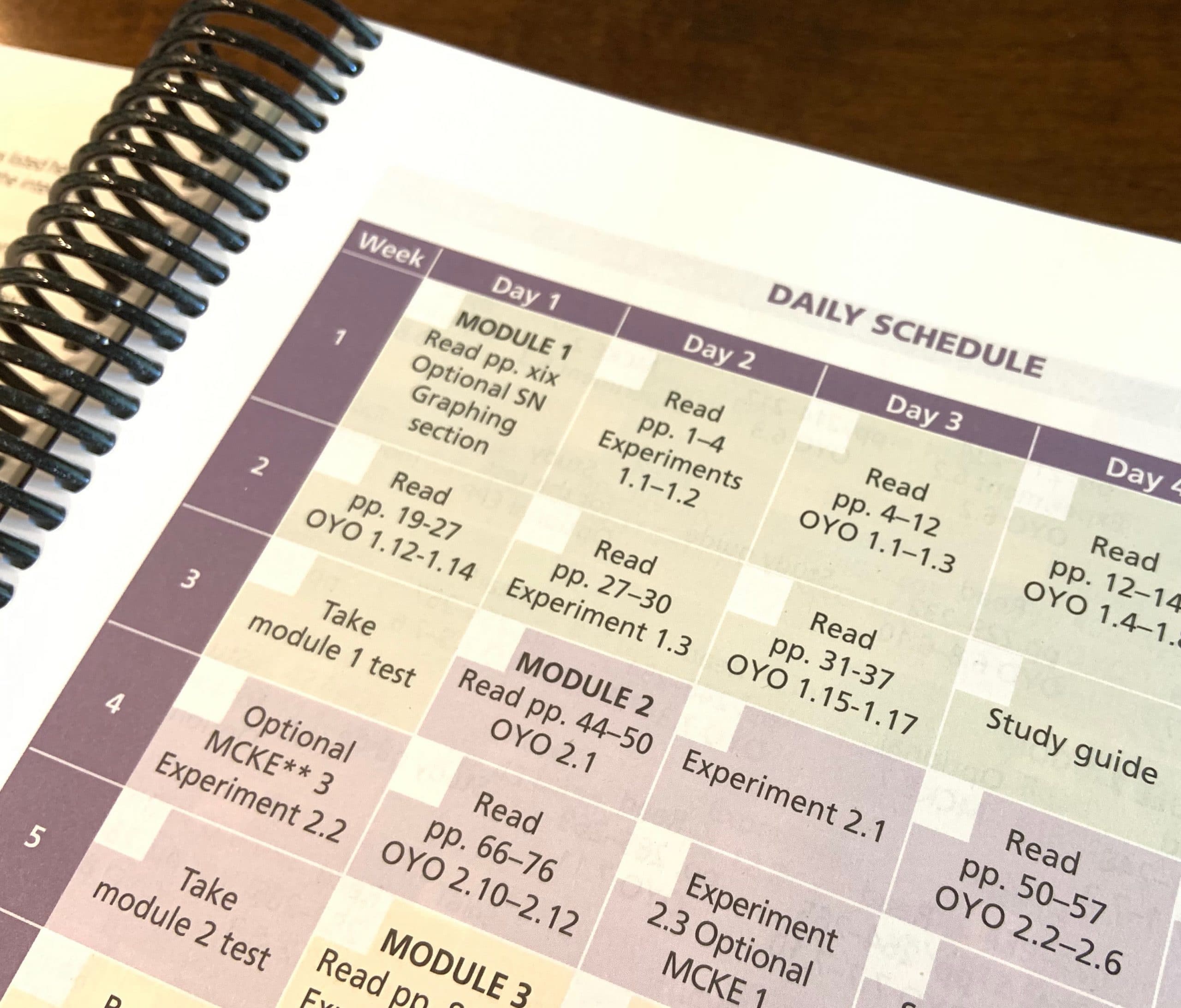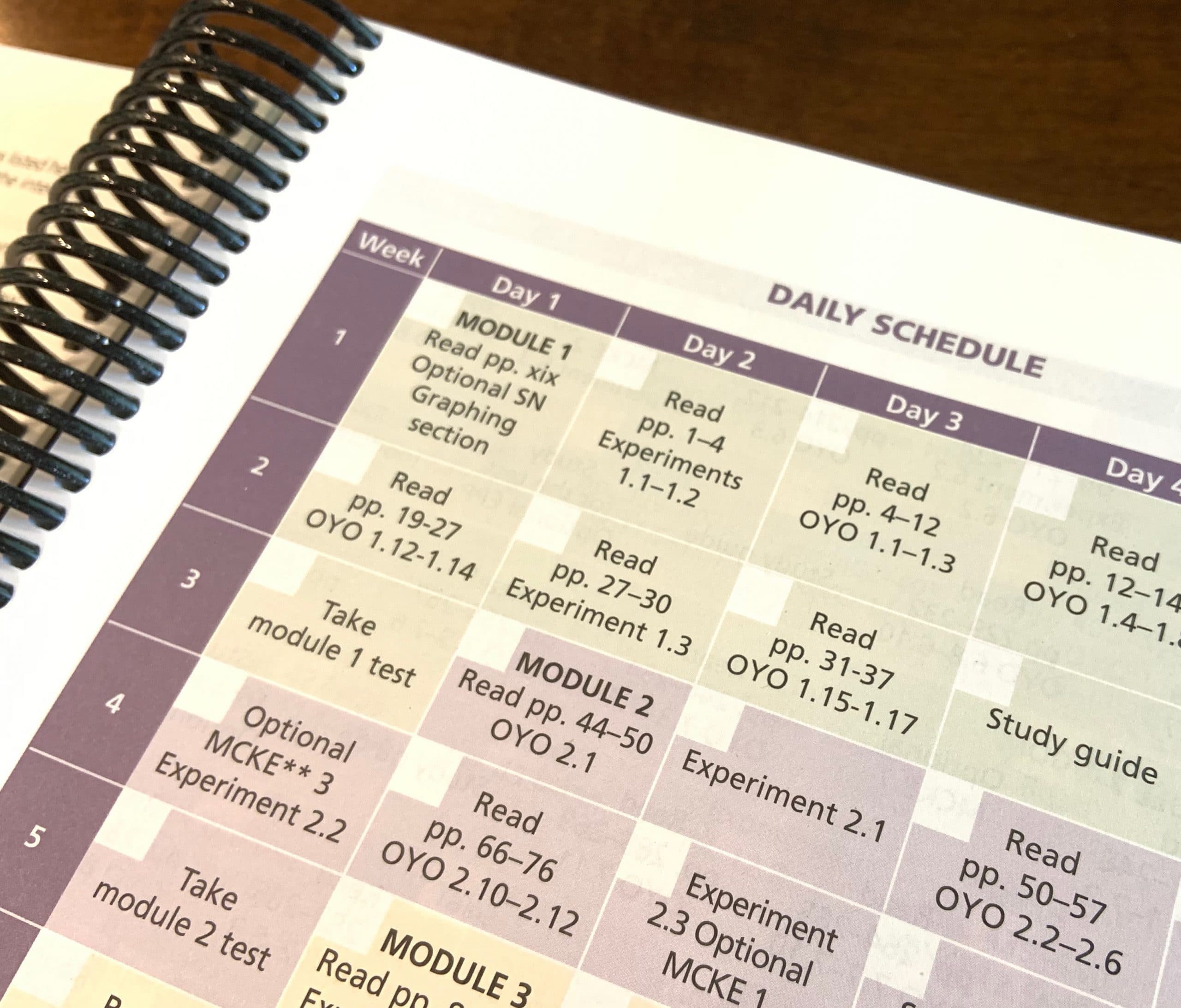 Other Things to Like About Apologia Chemistry
Also, NO teacher manual needed for this curriculum!
The textbook already reads in conversational style. Because of this, your student will feel like a Chemistry teacher is talking directly to them. All lessons explained this way.
My high schooler feels most excited about videos on the thumb drive. In truth, he really likes not using hand-me-down curriculum!  Videos are short and plentiful; preview some here. See how it might work!
On the other hand, his Mom loves the daily schedule for 34 weeks (pictured above) with checkboxes. At a glance we can both see his progress. Find a detailed list of all 16 module topics by clicking here.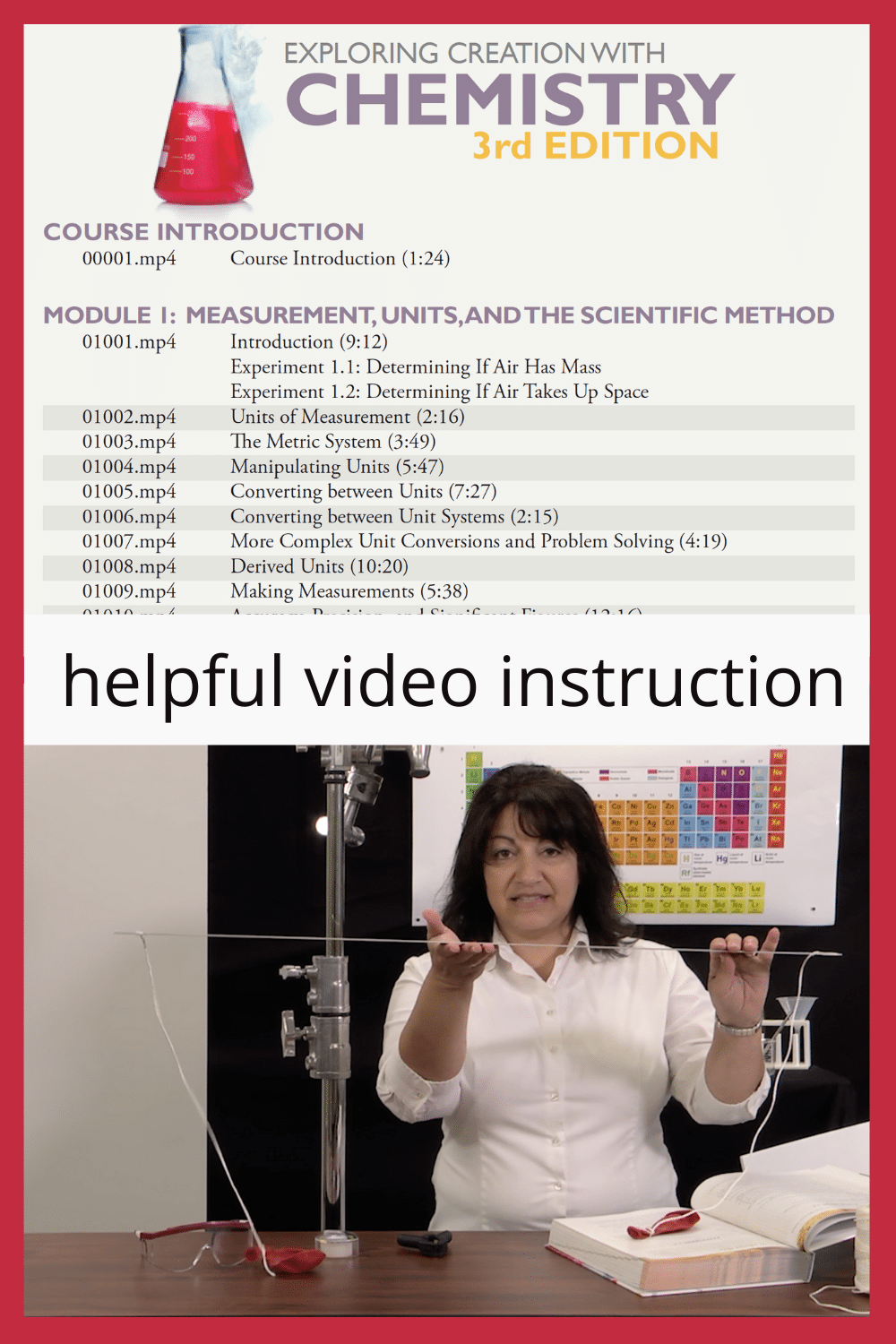 Giveaway of the Chemistry Curriculum Your Student Needs!
To sum it up, science exploration plays a big part in our homeschool. I am delighted Apologia Sciences keeps this focus even into more serious high school study.
Want to enter to win either a Biology or Chemistry set?
Prizes shipped only to USA addresses. Giveaway ends September 5, 2020. Enter by clicking HERE.