Don't miss the giveaway at the end of this review. We're giving away five App Store redemption codes for the Apologia Biology flashcards app!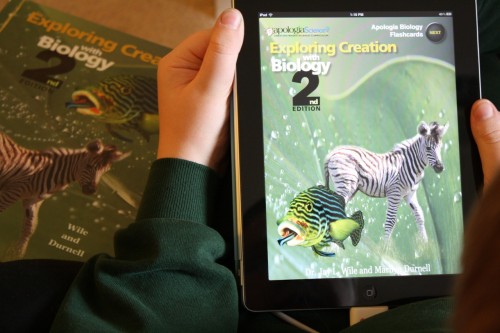 With a variety of educational titles available, both the iPhone and the iPad are great teaching tools. An amazing variety of subjects are available. This month, we look at the science category, with Apologia Biology flashcards iPad app by iHomeEducator.
Apologia Biology Flashcards is another engaging title; a complimentary app to the high school level Apologia Biology text.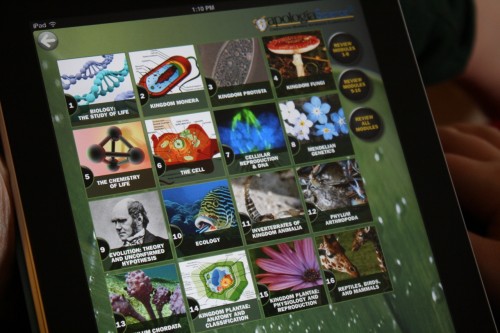 There is a section for each chapter in the Biology text. There are four drill modes included. Your student can choose from four different review types:
Word – When given a word, select the proper definition;
Definition – When given a definition, select the proper word;
Spell – When given the definition, spell the word;
Random – A randomized selection of the drill modes.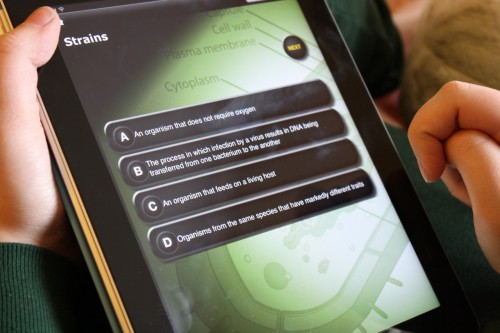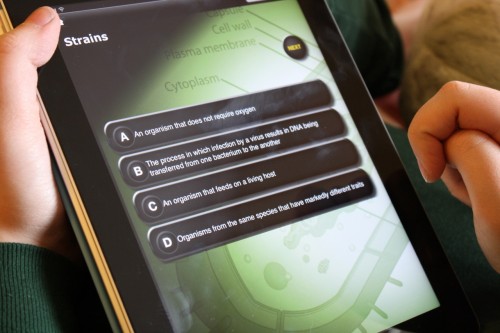 If your student needs repetition and drilling on biology definitions, Apologia Biology flashcards definitely fills that need. The student can also review his or her quiz and even email a copy to the teacher.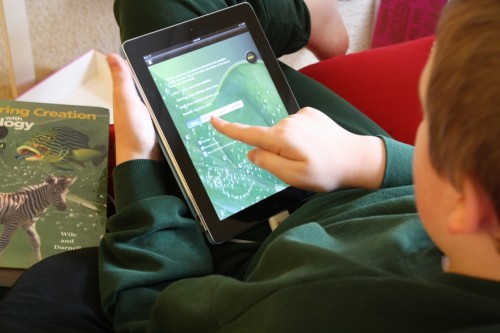 Some things I noticed: (1) The app is case sensitive (this is disclosed on their website). Not capitalizing an answer causes it to be wrong (e.g., thorax was counted wrong when Thorax was the correct answer). (2) a couple of typos
In summary, Apologia Biology flashcards is an app that relies on repetition as its teaching method. It is as its name says: flashcards. It is a high tech flash card deck.
Our seventh and eighth graders love using it. Seventh grader says, "it helps me remember what I've learned from the Biology book."
Enjoy this demo video from the iHomeEducator site:
Now for the giveaway!

a Rafflecopter giveaway
*View the rest of my app reviews here.
~Steve keeps busy with five children and a job in information security. He has a second job as principal of the Hodgepodge homeschool and also writes for Habits for a Happy Home and Passionate Purposeful Parenting.