November 11 became a federal holiday in 1938, when it was known as "Armistice Day", to honor the cessation of World War I. Legislation in June of 1954 under President Eisenhower broadened the focus of the date to honor all veterans, and changed the name of the holiday to "Veterans Day".
November 11th became the official national holiday for Veterans Day when President Ford signed Public Law 94-97 in 1975. Veterans Day has continued to be observed on November 11th since 1978.
The Curriculum Choice and some of its authors are participants in the Amazon Services LLC Associates Program. As an Amazon Associate, we earn from qualifying purchases. Affiliate links from Amazon or other programs are used on this website. Please see our disclosure policy.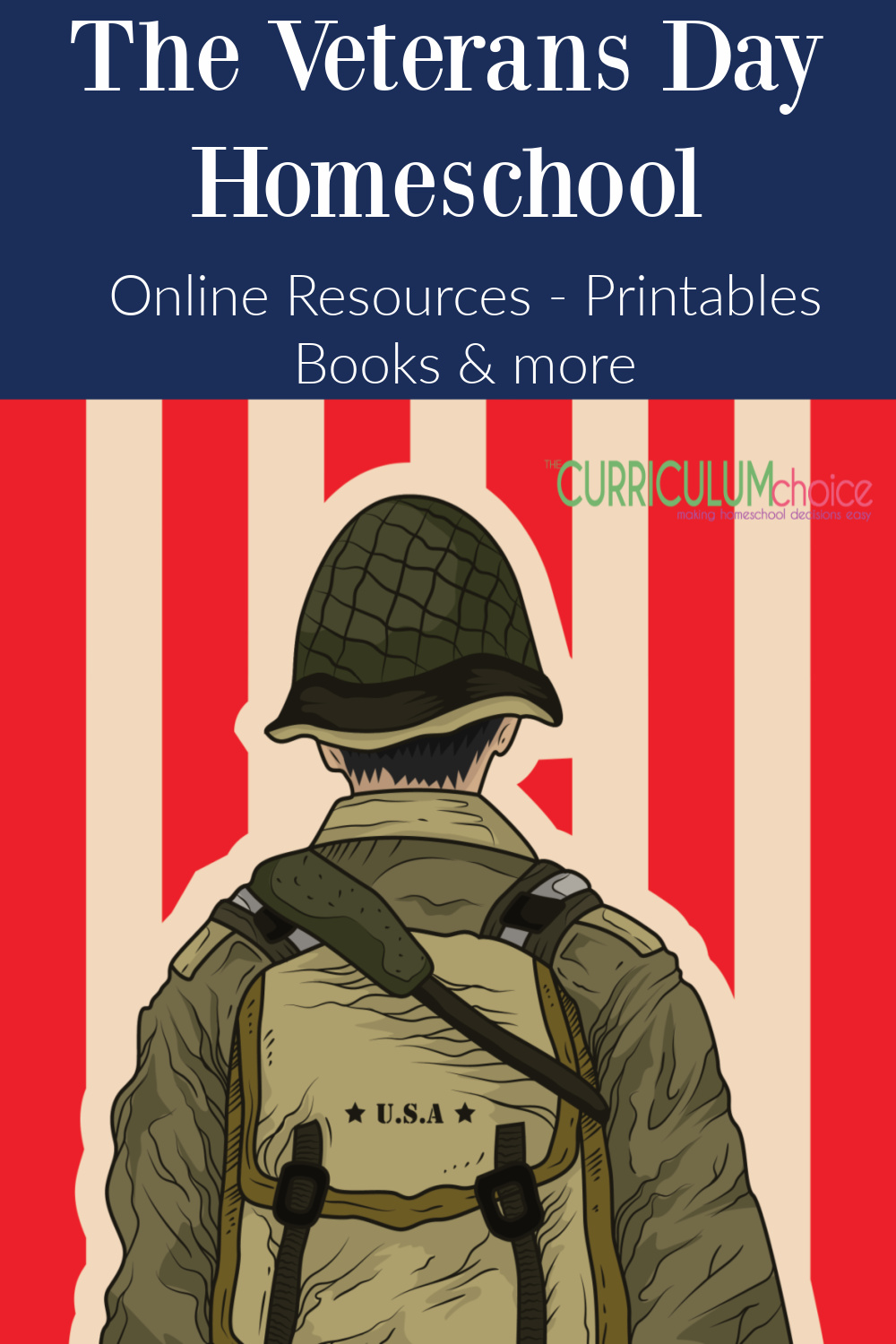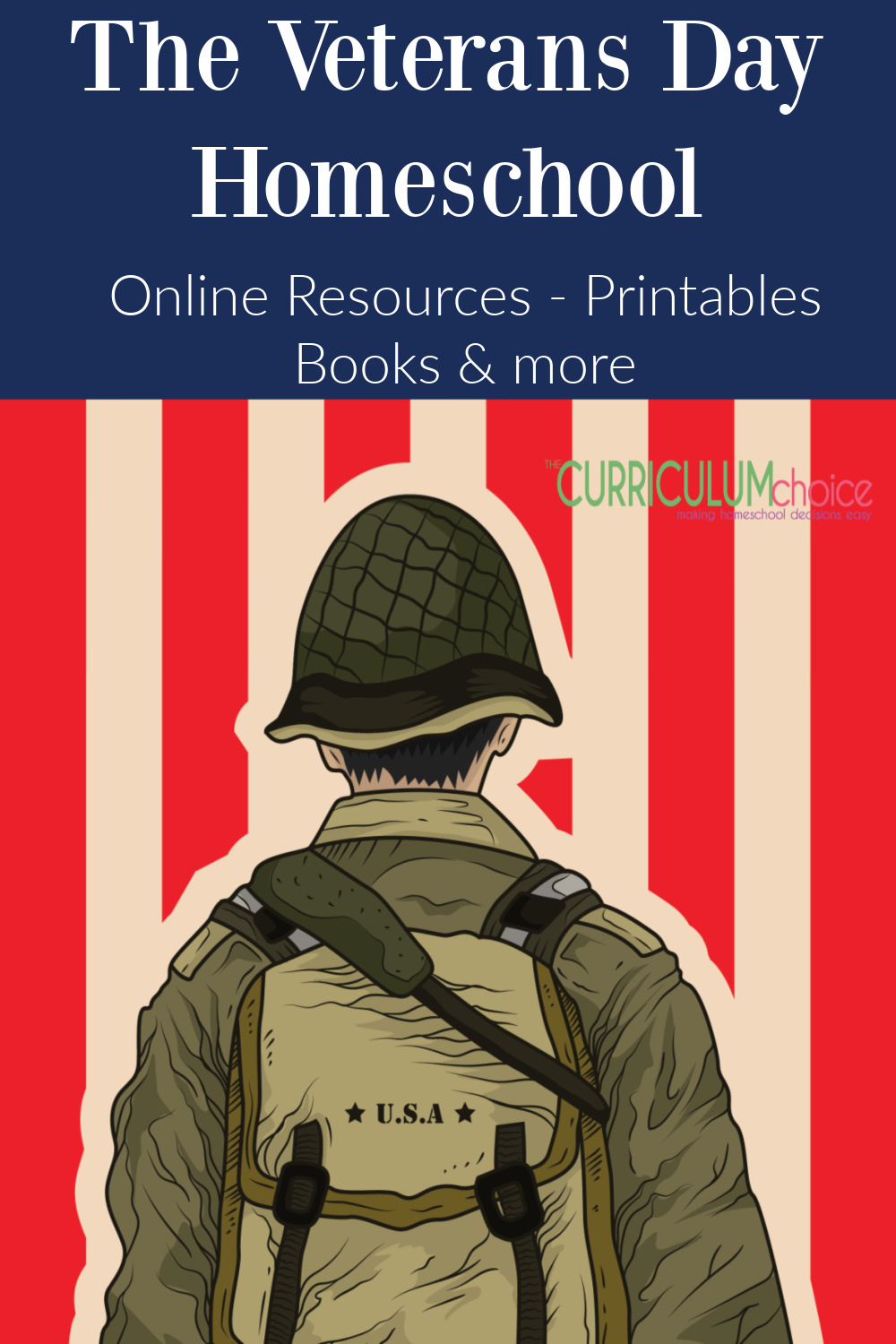 The Veterans Day Homeschool
Printable Resources
3 Veterans Day Printable Activities from Scholastic – Includes Write a Note, Send a Poster, and Donate Supplies
FREE Printable Easy Reader – a very simple way to teach kids about the branches of the military and say thank you to veterans. Use it for your Veterans' Day activities in preschool or kindergarten.
Operation We Are Here – includes things like a coloring page, Veterans Day FAQs, flag education and more.
Teacher Vision Veterans Day Printables, Activities, & Lessons – Worksheets to honor heroes, facts about flags, pop-up art books to make, literature guides, patriotic songs, historical references, and many more educational activities for your students of all grade levels.
Ways to Make the Most of Veterans Day in Your Homeschool from The Homeschool Mom is an amazing collection of resources to make Veterans Day both meaningful and educational for your kids. Broken down by age!
The Significance of Poppies & Remembrance Day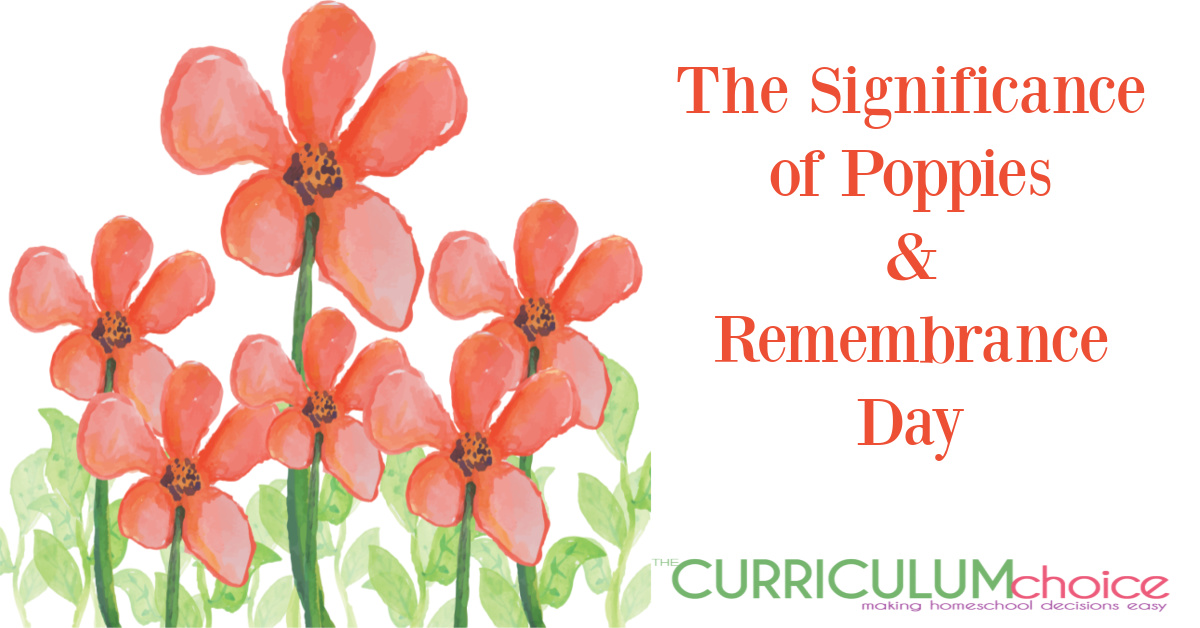 All About Poppies – In many parts of the world Veterans Day is called Remembrance Day, and the poppy is used as a symbol of this special day. Help kids connect that these two observances are the same, and learn a bit more about the significance of the poppy.
Poppy Crafts
In Flanders Field – The connection with the poppy and the fallen soldier was solidified with one of the era's most famous poems, In Flanders Field, written by Canadian physician Lieutenant-Colonel John McCrae.
Books About Veterans Day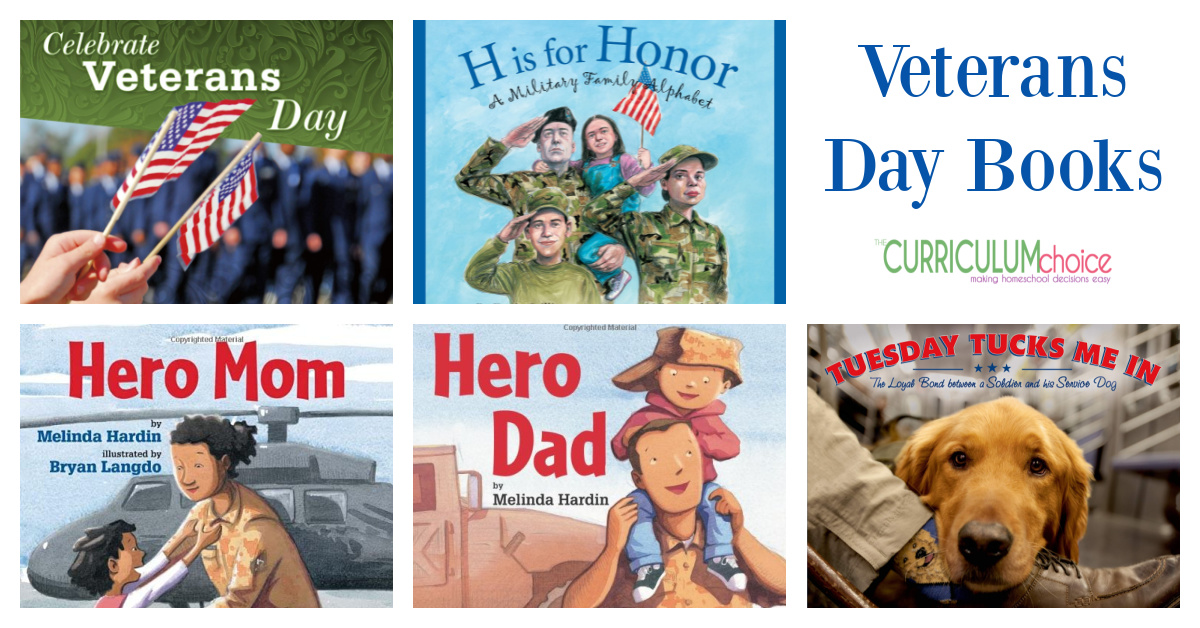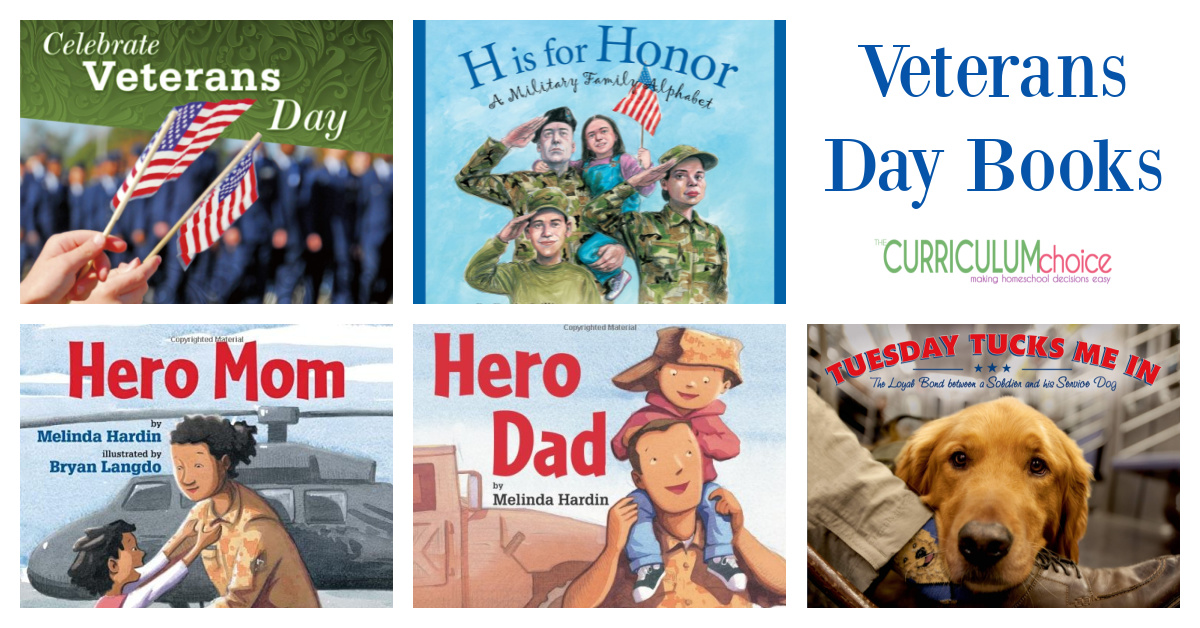 Celebrate Veterans Day by Melissa Ferguson – Teach your child the history of Veterans Day with this informative picture book complete with facts and definitions.
Tuesday Tucks Me In: The Loyal Bond Between a Soldier and His Service Dog by Luis Carlos Montalvan and Bret Witter – Based on a true story and told through the eyes of Tuesday, this picture book helps children understand the true day to day life of a returning veteran.
Hero Dad and Hero Mom by Melinda Hardin – both stories compare mom and dad to superheroes. In Hero Dad readers soon discover that dad is not a caped crusader: he is a United States soldier in fatigues. As the proud boy explains, Dad has real-life corollaries to the traditional superhero accessories, for example, a rifle instead of a laser gun. Hero Mom, a beautiful picture book, shows mothers and kids of different ethnicities experiencing military deployment. In the text, children compare their moms to superheroes while the watercolor illustrations depict each mother's job in the armed forces.
H is for Honor: A Military Family Alphabet by Devin Scillian – Children will discover why drill sergeants have to be so tough, what it means to be patriotic and why we need Special Forces such as the Navy SEALS, the Green Berets and the Army Rangers. H is for Honor also explains why the annual Army/Navy football game is more than just a game, how much letters from home mean to soldiers, how often military families have to move and what life on base is like.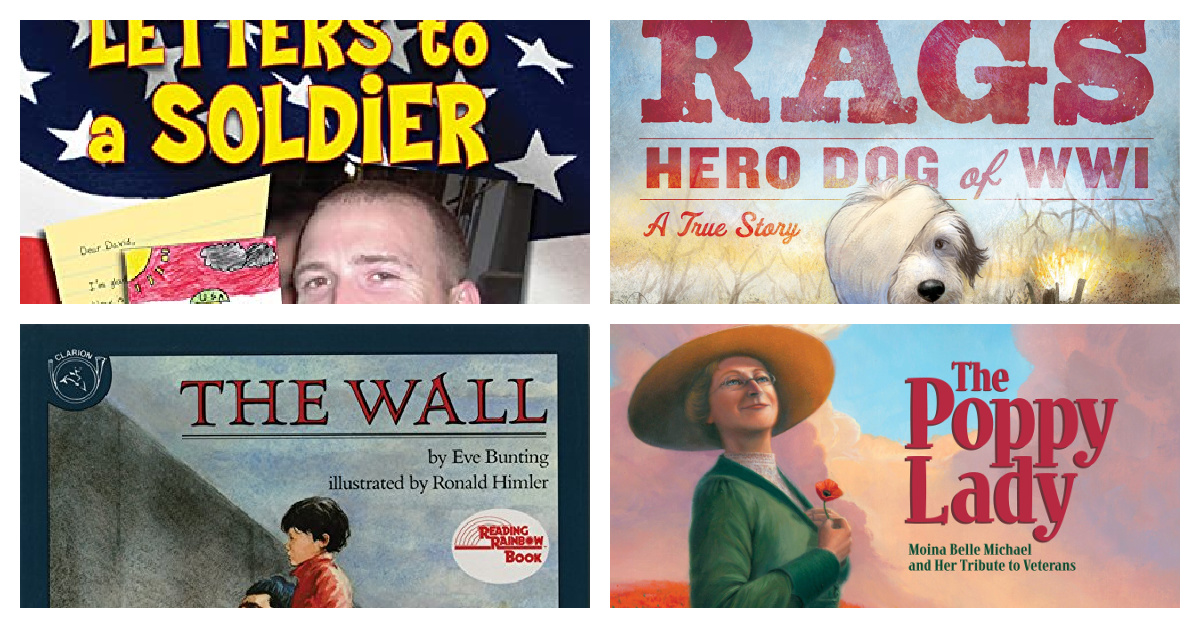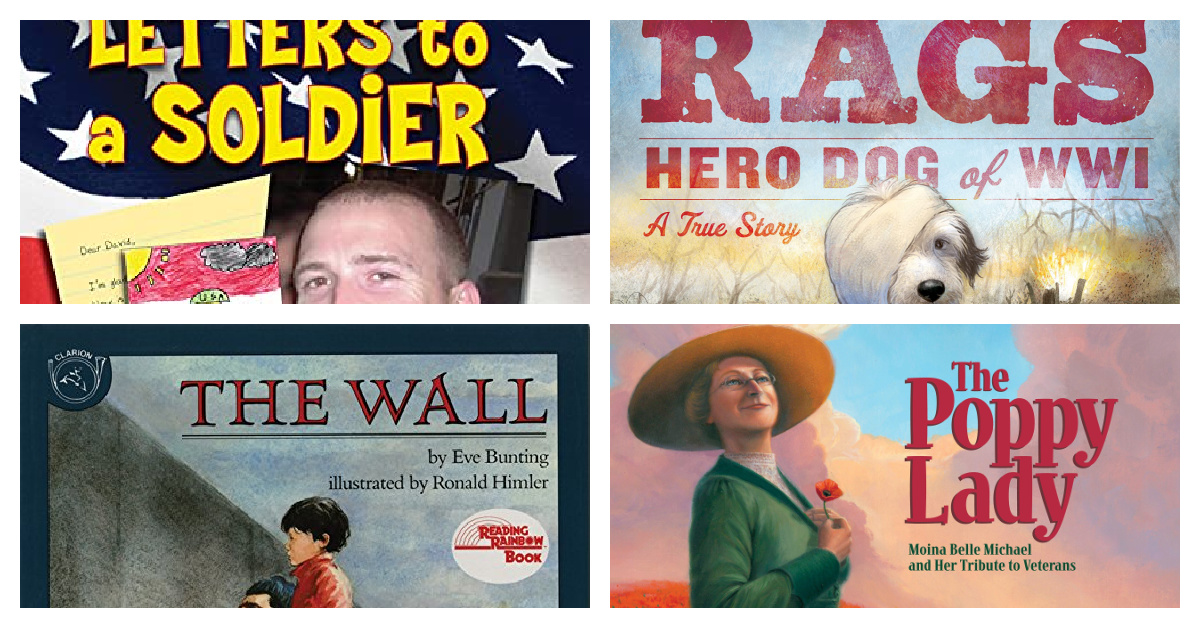 The Poppy Lady by Barbara Walsh – When American soldiers entered World War I, Moina Belle Michael, a schoolteacher from Georgia, knew she had to act. Some of the soldiers were her students and friends. Almost single-handedly, Moina worked to establish the red poppy as the symbol to honor and remember soldiers. And she devoted the rest of her life to making sure the symbol would last forever.
Letters to a Soldier by David Falvey – Combining the children's letters and artwork with Lt. Falvey's e-mails and personal photographs, Letters to a Soldier is a special book to be shared in the classroom or at home. An update on Lt. Falvey's safe return home, the status of the war in Iraq, and classroom programs are also included.
Rags: Hero Dog of WWI by Margot Theis Raven – Not all veterans of war are human, and this true story shows us how canines have been used as soldiers of war since World War I.
The Wall by Eve Bunting – A young boy and his father visit the Vietnam Veterans Memorial.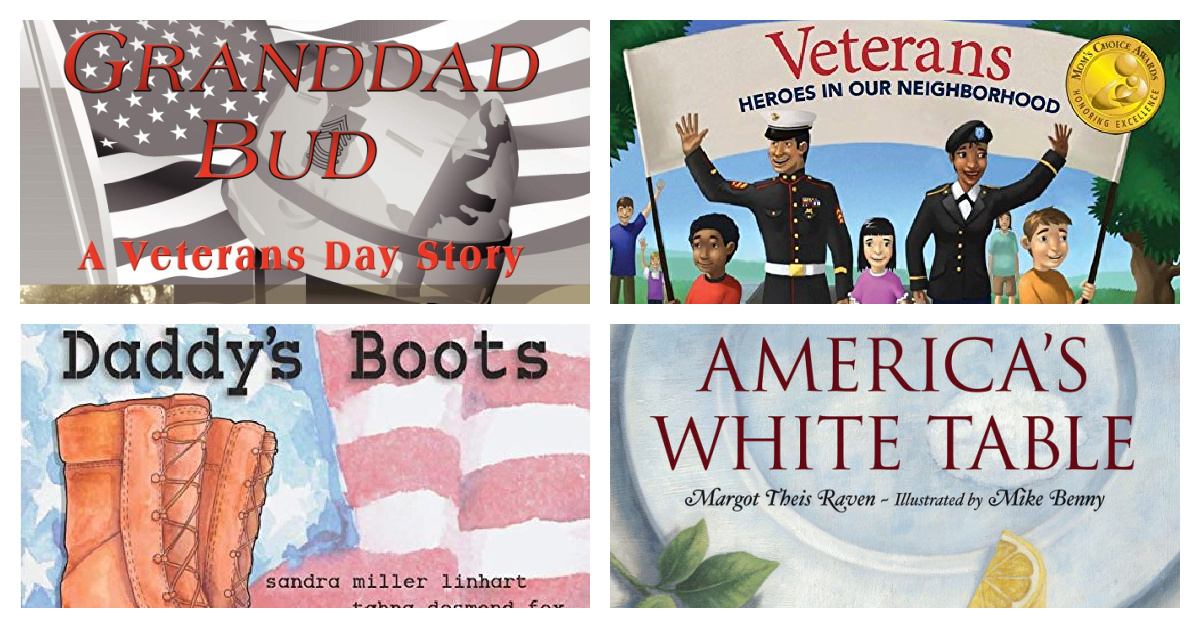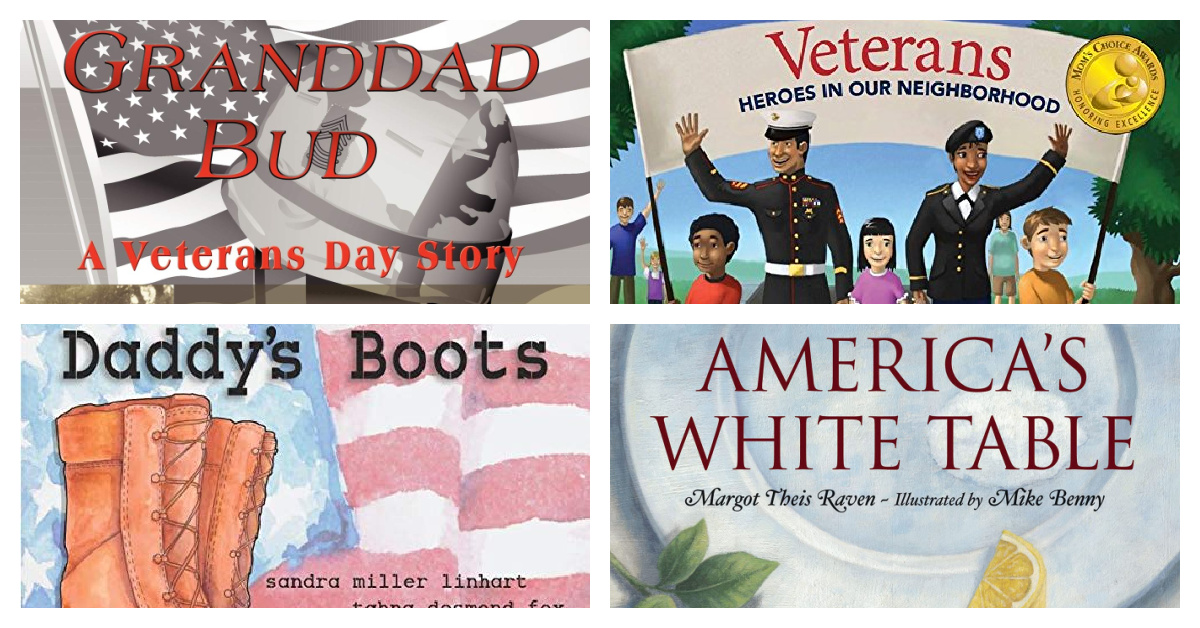 America's White Table by Margot Theis Raven- The White Table is set in many mess halls as a symbol for and remembrance to service members fallen, missing, or held captive in the line of duty. Solitary and solemn, it is the table where no one will ever sit.
Grandad Bud: A Veteran's Day Story by Sharon Ferry- When a young boy's great-grandfather comes to his school to talk about Veterans Day, the boy is unsure what to expect. Why exactly do we celebrate Veterans Day – and will his classmates be interested in what Granddad Bud has to say?
Veterans: Heroes In Our Neighborhood by Valerie Pfundstein – an engaging rhyming picture book for readers of all ages that fosters mindfulness of and appreciation for the brave service men and women who are also our family, friends, and neighbors.
Daddy's Boots by Sandra Miller Linhart – In only 37 pages, the author provides a valuable tool for caregivers to explain to service members' children why their daddy leaves, what he does, and how he helps others while he's away. As it would be impossible to explain every job, rank, and branch specific name for every object and service member, the author succeeds in covering the essentials in a generic and loving way. Daddy is a soldier.
Veterans Day Resources from The Curriculum Choice Authors
Tricia at You ARE an ARTiST and Hodgepodgemom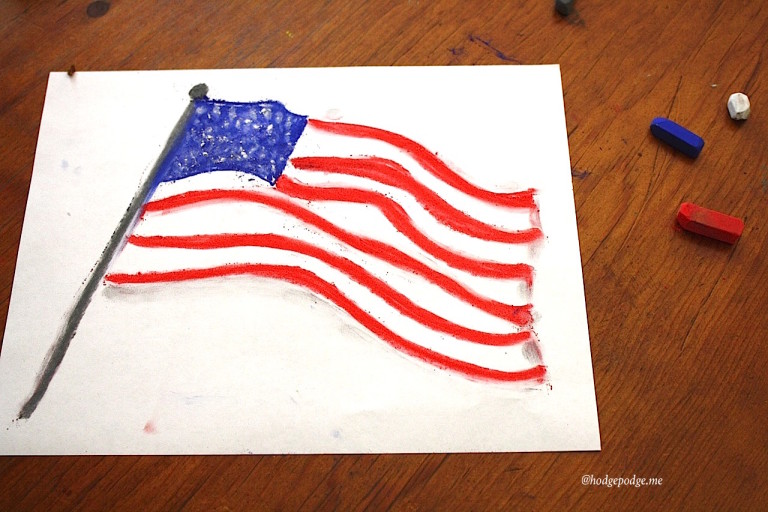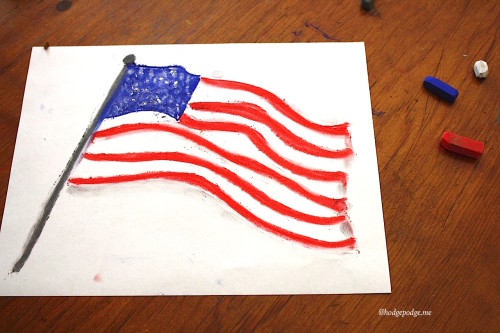 To complement your Veterans Day homeschool learning, enjoy a free American Flag Art Lesson with an American Art Celebration. If you are studying American history this year, you might also enjoy 7 American History Homeschool Lessons Your Kids Will Love.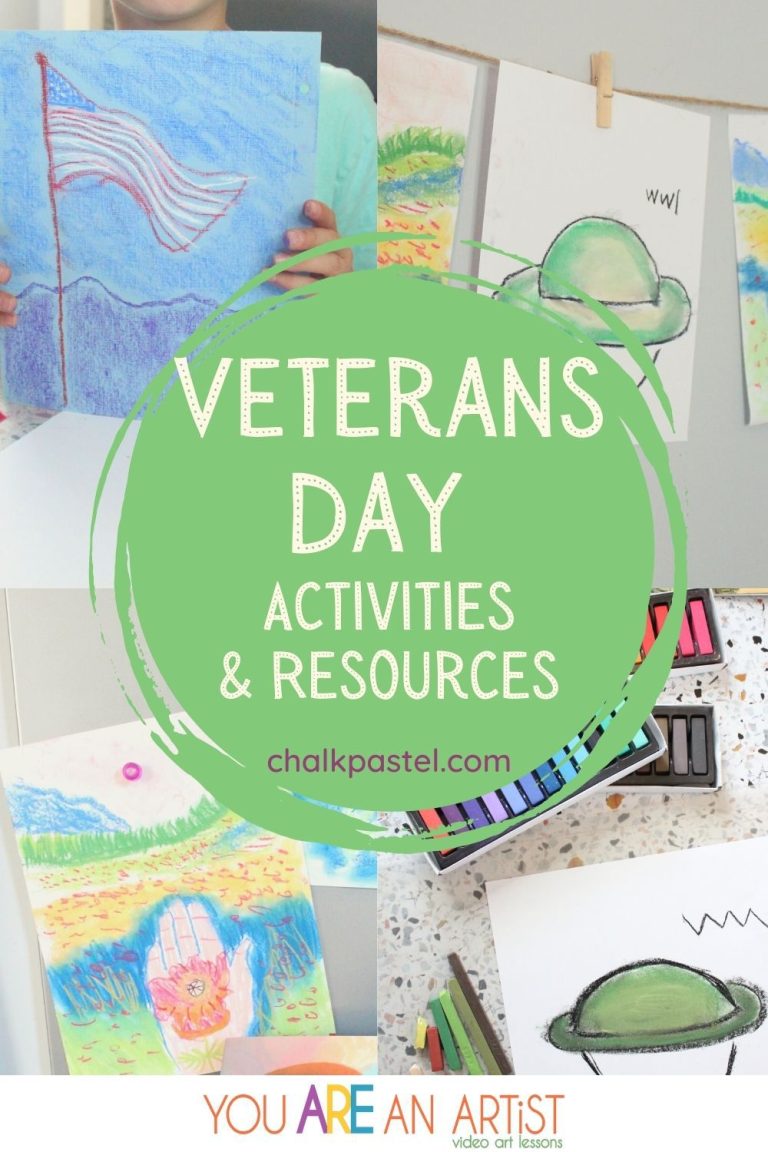 You can find a nice round up of Veterans Day resources at Hodgepodgemom: Celebrate and Learn About Veterans Day.
Most of all, be sure to thank a veteran!
Other United States and Patriotic Resources from here at The Curriculum Choice