There are so many expensive homeschool resources, but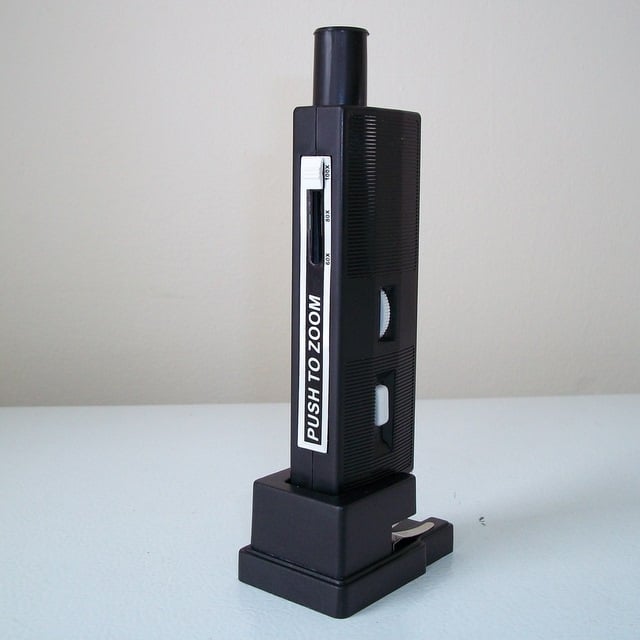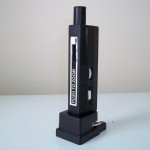 one of the best science investments we have ever made cost less than $15.00.  We purchased a Pocket Microscope($13.95) several years ago from Home Science Tools.  With two AA batteries, and three zoom levels (60X, 80X, 100X) this little microscope can help even a 2 year old explore the world around them.  A small, lightweight base has clips for exploring slides, which is nice, but be sure to read on to learn how you can use this microscope without them.  We do have a Kid's Microscope Slide Set($10.95), also from Home Science Tools.  Put on the slide, adjust the focus with a handy dial on the side, and give it to your toddler to look through like a telescope.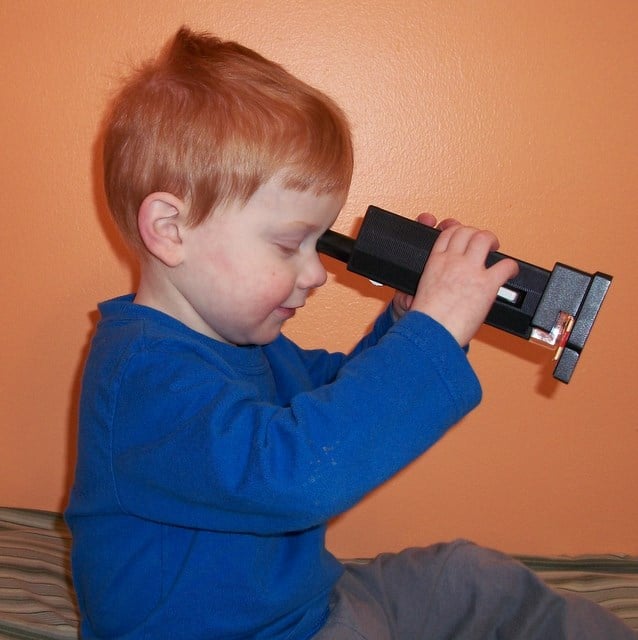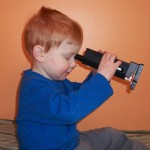 Really, it works!  Here is my two year old Daniel using it. 
Because of the transparent cover protecting the light bulb you can take off the base and put the microscope up against just about anything to take a closer look.  In the house this may be a favorite toy, the carpet, or the hairs on your arm. 
There are plenty of possibilities, even when confined to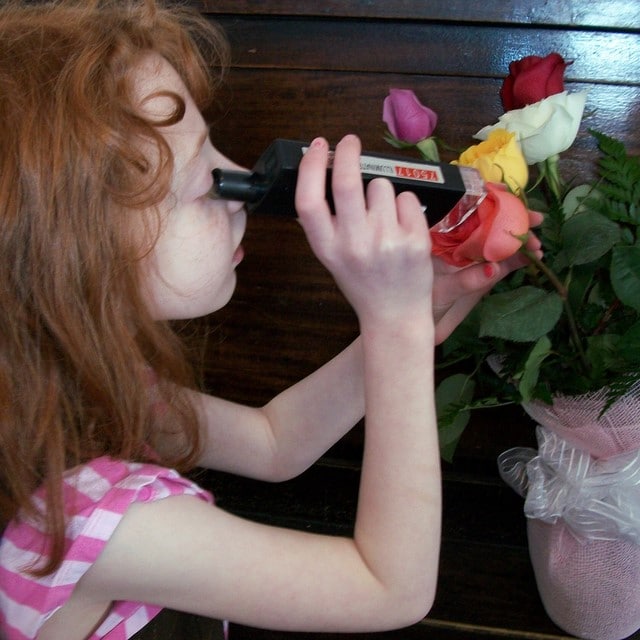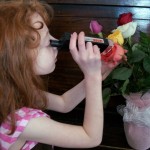 the house on a cold, wet day.  Catch the cat and look at her fur, see what your peanut butter sandwich really looks like, and check out the dustbunnies hiding in the corner.  After that be sure to venture outside with the microscope.  Take it in the backyard or on a nature walk.  Now you have opened up a whole new world to explore.  We have seen the bark on our trees, the tomato still growing on the plant, a flower petal, dirt, grass, and rocks.
Our pocket microscope has survived use by many children from age 18 months to 8 years.  We have not even needed to replace the light bulb (a bulb costs $1.00 HERE).  One of these days we will invest in a nice student microscope, but we will always keep a pocket microscope on hand for fun exploration out of doors.
Written by Tristan, mom to 5, homeschooling through unit studies with a side of lapbooks.  You can visit her at her blog, Our Busy Homeschool.