We recently shared 100 Top Homeschool Curriculum Reviews here at The Curriculum Choice. That was an amazing list of the reviews viewed the most – of all time. Today, we are reflecting on the past year with gratitude for you, our readers! And we share with you the Top Homeschool Curriculum Reviews of 2014.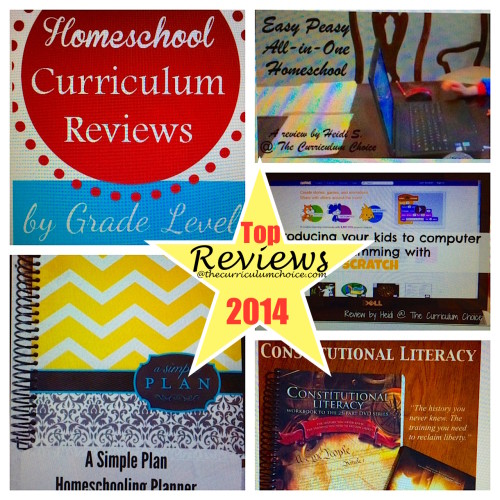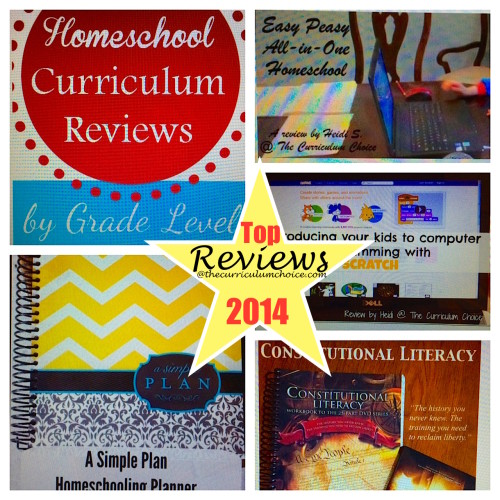 Those you read the most – YOUR favorites from 2014!
Monthly Review Author Features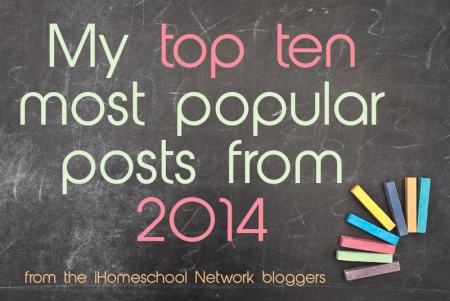 Which homeschool review from 2014 is YOUR favorite? And we hope you will pin or bookmark this post to return again and again!

QUESTION: What would you like to see more of here at The Curriculum Choice in 2015?