This school year I am teaching my 5 year old, Evan, to read. In my short two years as a homeschooler, I had somehow collected about 8 books to teach reading, as well as a huge boxed reading curriculum. We went through the most widely recommended curriculum with Emma, now 7, and she hated them all.
Since we had such a difficult time with Emma, I wanted to try to avoid that with Evan. I went through all of my options and really looked at how each curriculum chose to teach a child to read. I then narrowed my choices down to three and went through them all, going through the lessons as if I were teaching Evan from them in that moment.
I quickly chose to go with The Ordinary Parent's Guide To Teaching Reading, written by Jessie Wise and Sara Buffington.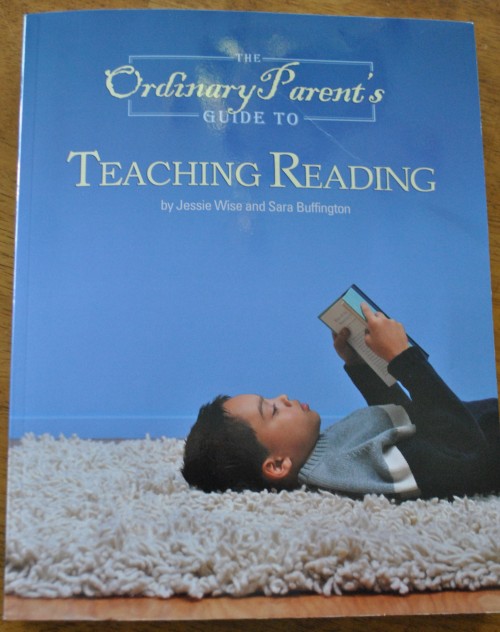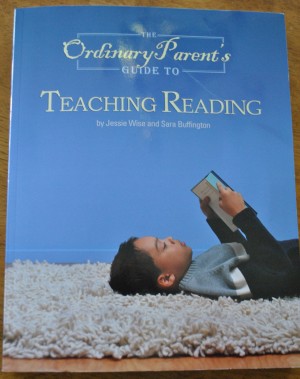 Although Evan has been watching Leap Frog videos for over a year, and knows that the letters have their sounds, he has really been learning a lot with this curriculum. I see him really "getting it" in a short time. He enjoys sitting down for every lesson, and we often do two at a time.
What a lesson looks like:
Evan and I take out our flashcards and review the sounds learned in previous lessons. I then introduce the newest letter and it's sound and write it on our little white board. I then let him show me how to form the new letter. (He really enjoys that part.) We then follow the instruction laid out in the lesson and review what we have learned.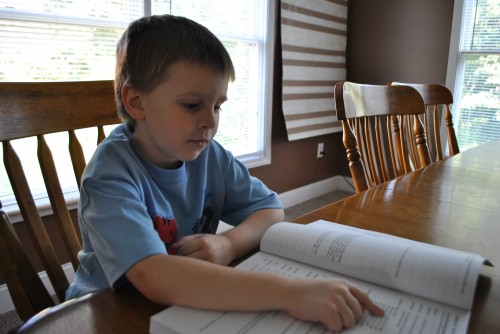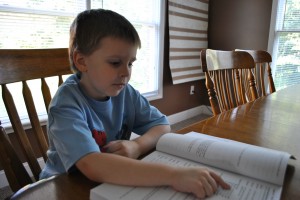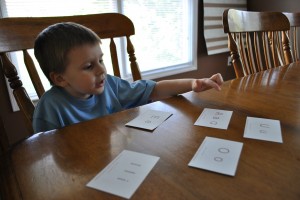 What I like about the curriculum:
The different methods for teaching reading are  explained. I had tried them all, except explicit phonics, which this curriculum uses.
No distracting pictures that give clues to what is written on the page.
The progression made sense to me.
Constant review of previous sounds in the beginning
Exceptions are addressed later in the curriculum, as to not confuse your child.
What I would change:
Simplify the pages. I would prefer that there be a separate teacher's guide, and then a student text with what they need to read. I plan on highlighting each lesson to cause me less confusion in the future.
So far, that is my only negative. We are only 13 lessons in, and we have only been doing the alphabet sounds at this point, but I like it over every other program we used for Emma when I was teaching her to read.
The price for this curriculum is around $20.00 on Amazon. You can also purchase and see a preview of this curriculum on the Peace Hill Press website, as well as read some helpful information from Jessie Wise.
We also purchased, and I highly recommend, the flashcards that are available from Peace Hill Press. I printed mine out on card stock. They are really helpful, saved me the time making my own, and are only $5.95 to download. We also use them to play the memory games suggested at the end of each lesson.
I believe that after a long and expensive search, with The Ordinary Parent's Guide To Teaching Reading, I have finally found the right curriculum to teach my children to read.
Now if I could only find "the one" for math!