The Mobile Homeschool takes advantage of the tools and environments we find ourselves in and helps our homeschools to thrive no matter where we are.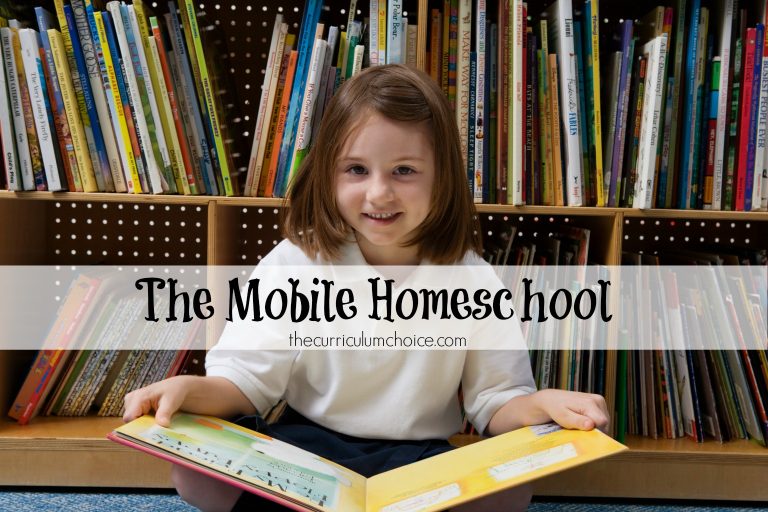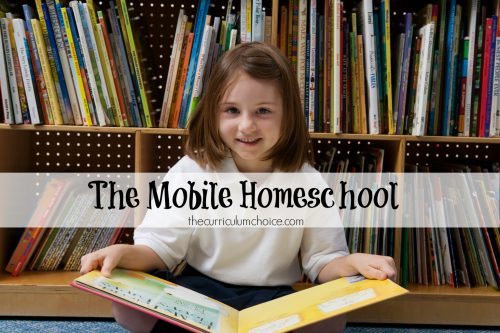 One of the most wonderful things about homeschooling is taking the show on the road.
We aren't tied to one place.
We can seek adventure.
And sometimes we find ourselves out and about based on life's many rhythms-
Doctor's appointments
Grocery stores
Sporting events
Therapies
and the list goes on.
The Mobile Homeschool
The Curriculum Choice authors share there best tips on the mobile homeschool from their personal blogs. You might also enjoy these resources we have selected from the archives:
Official SAT Question of the Day
The Power Of Google Maps in the Classroom
Online Homeschool Test Prep Courses
Earn College Credits with AP Test Prep
Grab Your Tablet or Cell Phone, Let's Kahoot!
Minecraft Opens Doors to Computer Science and Advanced Programming
Heather from Blog, She Wrote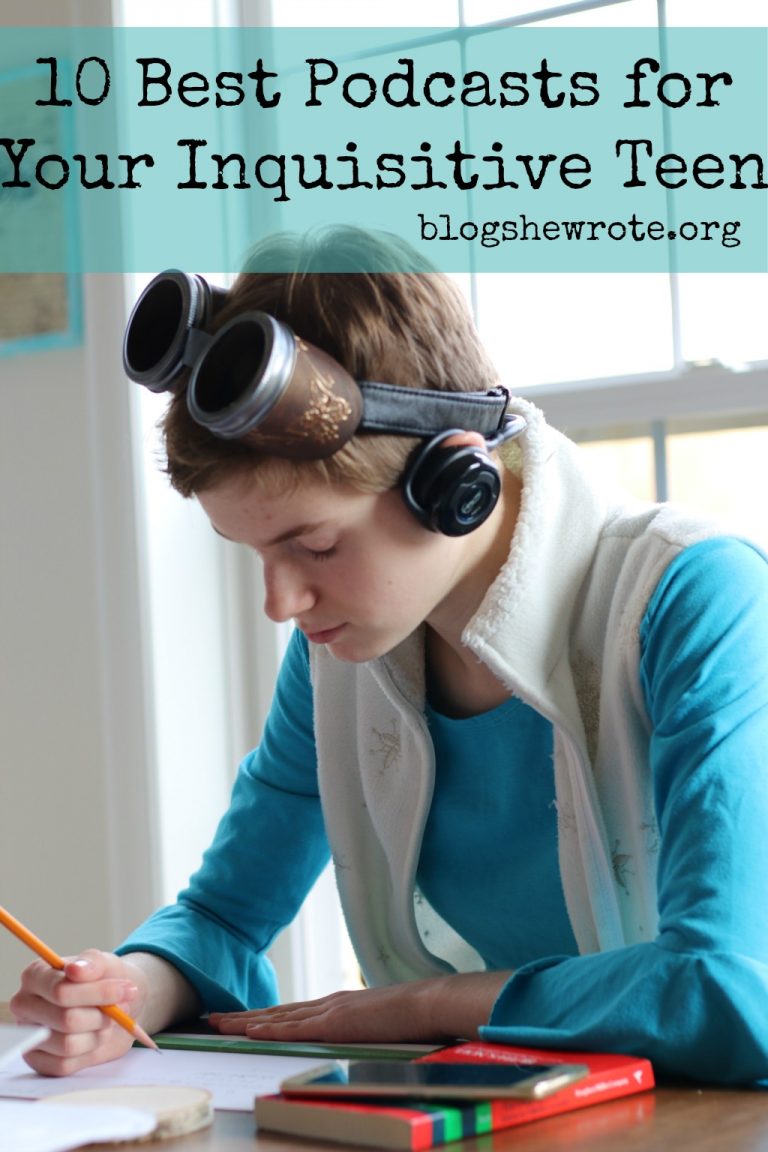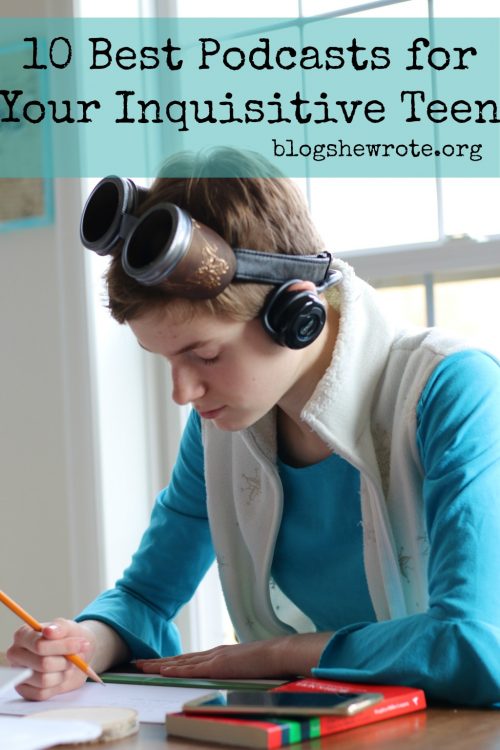 10 Best Podcasts for Your Inquisitive Teen– Listening is a great way to do school on the go. These are some of our teens' favorite podcasts.
Nature Journal Calendars– Easy to print, grab, and go these provide places and ideas for studying and recording nature observations.
How to Homeschool with a Kindle– Ideas for using your Kindle or any tablet for homeschooling at home and on the go.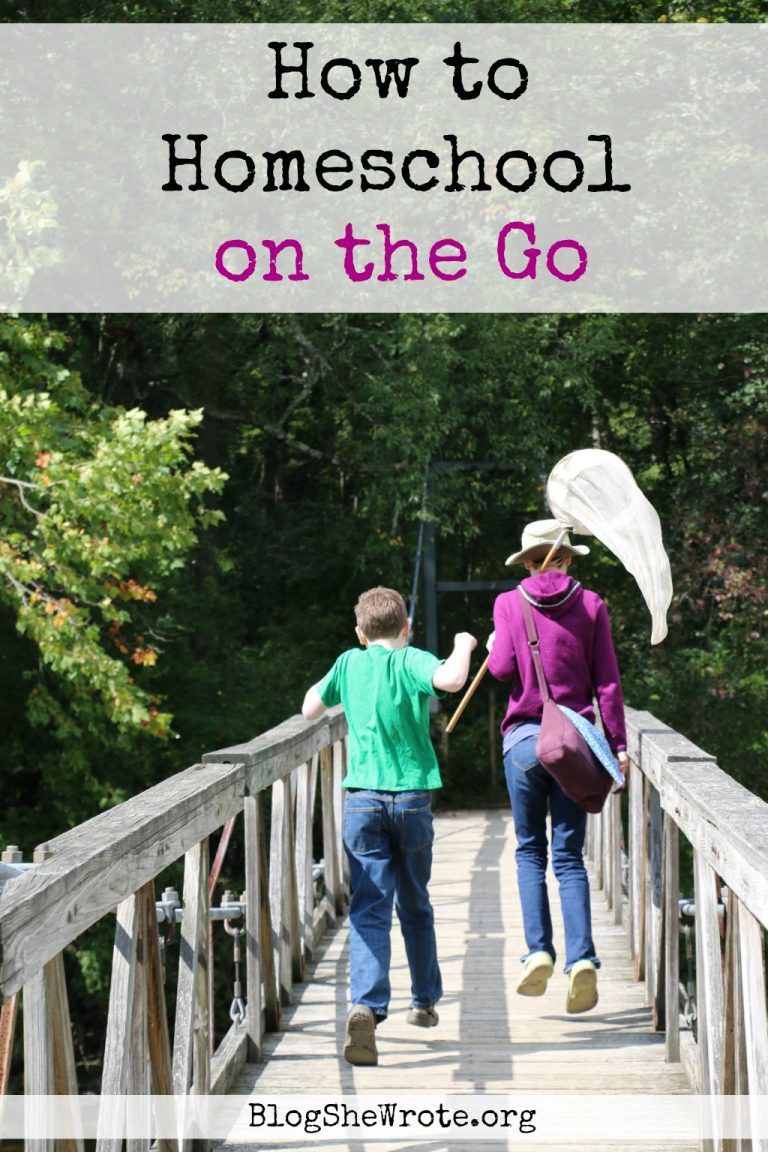 10 Best Podcasts for Curious Kids– A great list of podcasts for elementary and middle school kids.
100 Best Field Trips in Upstate NY– in case you find yourself in the neighborhood and maybe it will spark your imagination for where you live
Why We Fell in Love with Audio Books from Audible– Audio books are among our favorite ways to travel. Audible makes audio books easy and I'm all about making things sustainable!
Heidi from Starts At Eight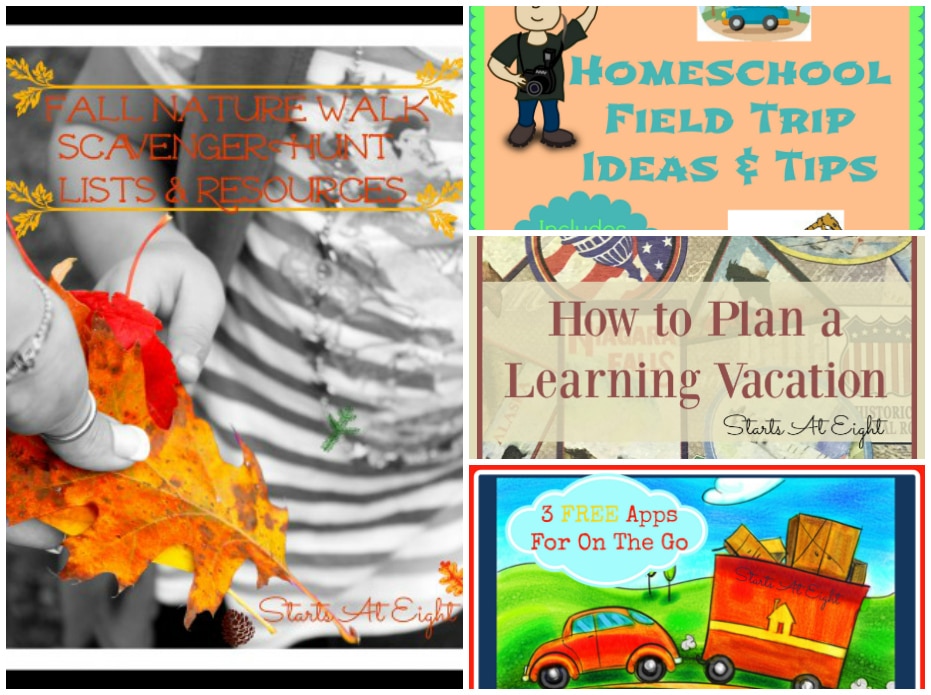 For years we did what we called "clipboard schooling." I had three kids often having 3 different activities on different days and in different places. Since none of them were old enough to stay home alone we would take everything on the road with us!
The kids would read or do their math, whatever they could while we sat in the car waiting for others to finish with their activities. Being flexible and having things we could take with us really fulfilled a need at that time. It afforded my kids the chance to get out and do, but still fulfilled my "box checking" needs of doing some formal schooling.
Another form of mobile homeschooling we have really enjoyed through the years are the extensive field trips we have taken, whether that be a short couple of hours at the local museum of play, or a family vacation/educational trip.
Always while in the car we kept tons of educational cds to listen to. From The Story of the World audio cds, to Spanish, Math and more! My kids learned so much through song!
Here are some more resources we have used as we took our homeschool on the road:
3 FREE Apps for On the Go: Educational Fun for Field Trips & Vacations – These are a fun way to learn something new while you are on the go.
Random Things Learned on Our Trip to Florida – ALl I did on this trip was keep a list of things we saw, questions the kids asked, etc. It is quite surprising the things you find and the questions that arise when you are driving around.
How to Plan a Learning Vacation – We have taken a few trips in which we specifically set up learning locations, field trips, etc. Making a scrapbook is a great way to extend the learning and help make the memories of the trip last!
Homeschool Field Trip Ideas – An extensive list of field trip ideas.
Middle School Summer Activities Inspired by Fantastic Fiction – Reading and action go hand in hand. These are some fun books that inspired trips and activities to go along with them.
Nature Walks & Nature Studies – Getting out into nature is a great way to inspire learning. Take hikes, go kayaking, do a scavenger hunt, create nature journals, grow things, and more!
Annie Kate at Tea Time with Annie Kate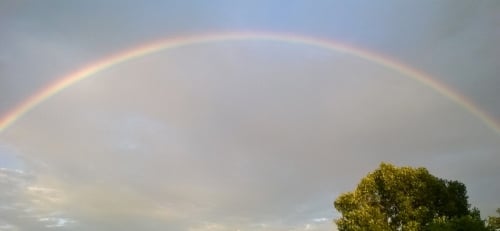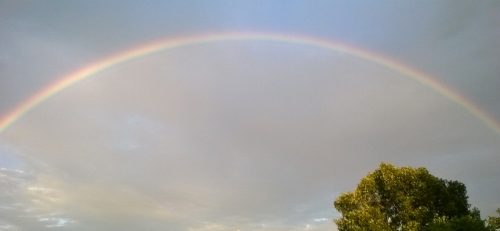 When our children were really young our lives revolved around field trips, everyday life, and rabbit trails.  As they got older, that necessarily changed, but we still sometimes do take field trips.  During the in-between days, when we had both little ones and older ones, I often felt conflicted by their differing needs and I wish I had thought of the clipboard schooling Heidi mentioned above. It's a brilliant idea. We did use audio learning in the car and enjoyed a beautiful music history series as well as math songs and Geography Songs, but later on our 'new' van's music capabilities and our audio material did not match so that ended.
Field trips, volunteering, nature walks, and part time jobs are ways that we can nurture a love of learning in our children.  On the other hand, we can wear ourselves out with too many activities and, as I wrote years ago, burnout can be a real danger.  Here are the guidelines for going out that have guided our decisions for over a decade and that might help you decide whether to get involved in a new activity or not.  I find it helpful to re-evaluate these decisions regularly, since different things work at different times as our family circumstances change.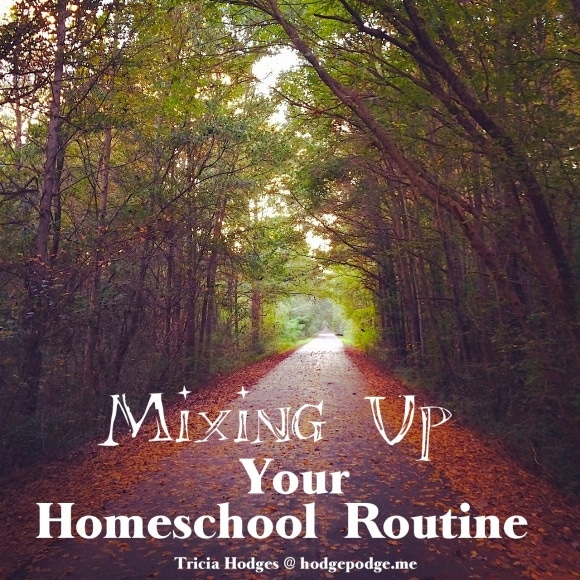 I can identify with all that these ladies have shared! There are so many wonderful resources available for homeschooling in general. We can homeschool anywhere. Not just the kitchen table but wherever we are and whenever is best for our family.
An all-time favorite since our early homeschool days is Sing The Word. In big church, I find myself humming the tune of Happy Birthday to You when we read, "Marvel not that I said… marvel not that I said… marvel not that I said unto thee ye must be born again" John 3 verse 7.
All because the songs by the Harrow family have tucked the Lord's Word into our hearts. Bible memorization is so very important but often a difficult skill to set aside time to practice. For us, singing has been the simplest way of memorizing.
Our auditory learners especially adore Auditory Learning with Apologia.  Also, sometimes it is time for a change and Mixing Up a Homeschool Routine  – these are some of our favorite resources for just that. Including Compass Classroom resources – which you can especially use on the go. We have found ourselves enjoying Visual Latin in our mobile homeschool!
And yes, as Annie Kate shared, it is indeed wise to evaluate whether or not is should be a mobile homeschool season for your family. I go back to Simplify Your Homeschool with the Ancient Paths quite often.
Calm Homeschool Coloring Activities – Being on the go can also be a stressful time since we are running around town to all sorts of activities – plays, parties, productions. To remedy the stress, I like to plan some simple yet educational  learning opportunities for our homeschool. I like things that I can tuck in my bag and carry with us in the homeschool bus as we are out and about.
Here are a few more favorites we might grab before we head out the door.
Did you know that our Curriculum Choice review team features a different homeschool topic each month? You can see what they have shared on various homeschool topics under Review Team Features.

What are YOUR favorite mobile homeschool ideas? We would love to know!